St. Gallen is my favourite Swiss City.
The beautiful baroque Abbey of St. Gallen with the historical library ( imagine Harry Potter-esk) is for history buffs; the textile-link to being one of the leading manufacturers for high-fashion brands is for fashionistas; And for Food-lovers, a nice selection of off-the-radar restaurants make it one of my favourite places to visit
With the summer season well and truly in full swing, St. Gallen is the place to be.
Forget big cities like Zurich and Geneva, St. Gallen is definitely the cooler city you want to visit this summer. Sitting on Lake Constance, the majestic lake which borders three countries – Austria, Germany and of course Switzerland is the perfect destination if you find yourself in Europe.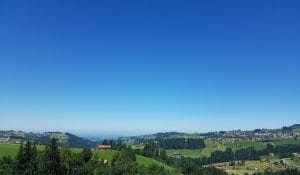 FOOD
For a traditional experience in St. Gallen, you can't go past eating the St. Gallen sausage or visiting one of the Beizlis – traditional, small restaurants sitting on the first floor of historical buildings in the city centre of St.Gallen.
But if you are a self-professed foodie, do yourself a favour and head straight to Incantare Restaurant. Chef Tobias Funke is one of the top chefs in Switzerland – being a famous 'celebrity' chef , Funke works tirelessly to promote Swiss producers – working with local farmers and promoting what he likes to call 'Swiss Alpine Food' but at a level you would normally expect at a Michelin-starred restaurant.
Located in the Zur Fernsicht of Heiden, this small boutique hotel is where locals go for the ultimate food experience. The menu changes with the season and is exciting with local produce on show by a very talented chef. King fish, Ora King Salmon and tender skirt-steak are some of the dishes to look out for this summer. Save room for dessert – as always and indulge in what the pastry chef, Kay Baumgardt has to offer.
Top-Tip: Ask the sommelier about his Swiss-wine list from his 1000-bottle wine cellar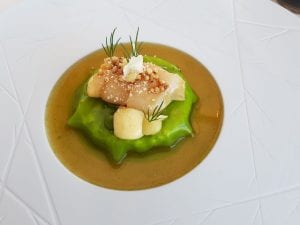 WELLNESS
Switzerland is no stranger to being the epitome of wellness.
Rolling alpine hills and panoramic views of Lake Constance make St. Gallen the ultimate destination to unwind. To do it in style, The Hotel Oberwaid is my favourite discovery.
Known to locals as a clinic and hotel – The Oberwaid offers a unique experience which other accommodations can not provide – a 'real' wellness experience in a premium setting. The wellness centre comes with a fully equipped gym, Hamman spa, indoor pool, outdoor spa and of course serenity rooms to get your much needed R&R.
The massages are intense and complement your stay.
Of course the balance between wellness and good dining experiences should always be encouraged when on vacation. At The Oberwaid restaurant, Seeblick Restaurant, Chef Daniel Brunner finds the perfect balance between feeding the body with high-quality ingredients which take 'hotel-food' to a whole different level.
The restaurant prides itself in well-sourced products and with local Swiss salmon, as well as grass-fed beef making up the menu this summer, there really is no excuse to not visit. The pastry chef, Sarah is young and adventurous – her desserts are the perfect afternoon tea break you need after exploring St. Gallen on a hot summer day.
See Also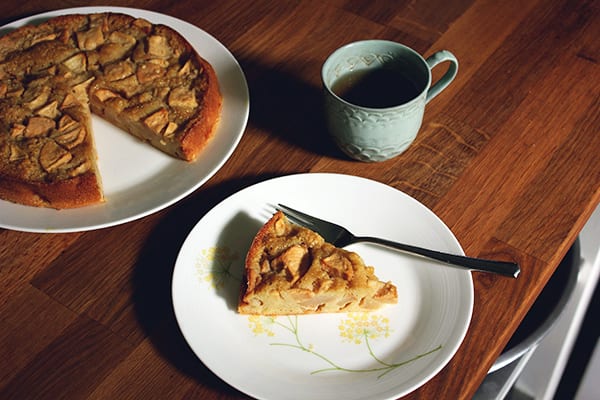 Top Tip – The Sunday Brunch is a must for dessert-lovers with a major sweet-tooth
NATURE, HISTORY and BEER
Favourite activities around Lake Constance are quite limitless. St. Gallen borders Appenzellerland – so if you love nature – put on your hiking boots, grab a bike or simple head out for a walk or drive around the lake.
There are so many local farmers selling home-grown and organic products directly from their gardens – so it is easy to drive by and pick up a picnic for the ultimate St. Gallen experience.
Mount Santis is a nice drive-out of the city of St. Gallen – offering panoramic views of the lake, but personally, both Fernsicht and also The Oberwaid Hotel offer equally fabulous views of the region.
If you want a break from exploring the wilderness – the city centre of St. Gallen is the place to do some shopping and also historical admiring of the St. Gallen Abbey. Netts is a good spot to try locally brewed beer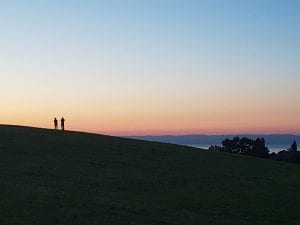 Michelle Tchea
Michelle Tchea is a 4-time bestselling author. Her books include, Building a Perfect Meal, My Little SoHo Kitchen, Signature Dishes (Australia's Best) and Chefs Collective. Her work can be found in other leading luxury travel and food magazines including Travel+Leisure Asia, SMILE, NUVO Magazine and The Telegraph