Imagine jumping from one country to another – Germany, Austria and Switzerland in one big tour under 72 hours. Lake Constance, one of Europe's most beloved lakes blends the best of three countries with quaint villages and towns dotted around the natural wonder. Taste German Schnapps from a family-run distillery, watch Shakespeare on the lake and rejuvenate in a mountain retreat. Michelle Tchea highlights her favourite things to do around Lake Constance for travelers with interest in food, wine and nature.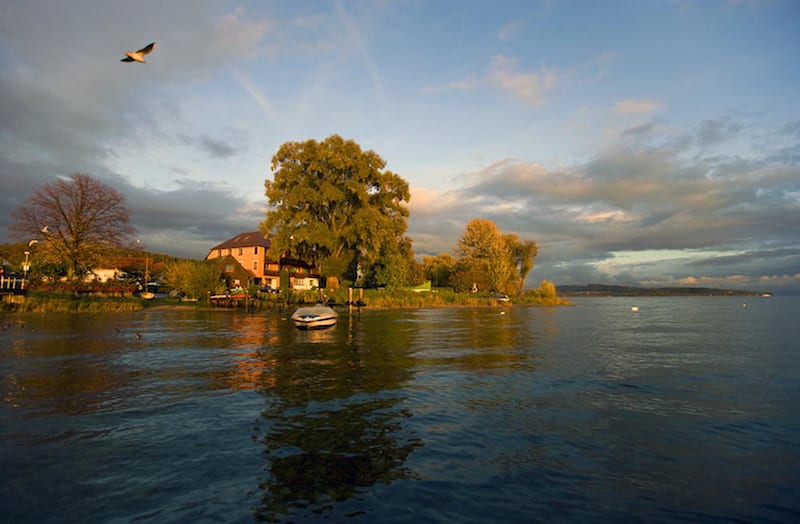 Achim Mende
Touring lakes around Europe is surprisingly a hobby for many travelers.
While it seems like an activity for the newly retired, cities nestled on the corners of many great lakes in Europe are surprisingly cool destinations for even Millennials.
Whether you are a foodie, shopper or hiker, Lake Constance should be on your agenda when planning a trip to unlocking great European cities under the radar.
From lakeside strolls in Germany to visiting  UNESCO heritage spots in Switzerland and discovering Austria as a culture-buff. There is something for everyone when in and around Lake Constance.
Constance and Radolfzell, Germany – Welcome to Germany! 
Image – Credit Dagma Schwelle
The pulsating heart of Lake Constance ( known affectionately to locals as Bodensee) is the vibrating city Constance. Full of life, excellent shopping catering to the younger student demographic and a growing number of gourmet restaurants- the city is where all the action begins around the lake and should be your base for your trip around the lake.
Walk around the lake and enjoy lunch at a local favourite: 
Konzilgaststätte 
for local specialties like grilled fish and huge plates of spätzle with seasonal ingredients like mushrooms during the winter. 1-Michelin star restaurant
San Martino
is also worth a visit but save this special place for dinner and try the 5-course degustation by chef Jochen Fecht. For luxury seekers, the
Steigenberger Hotel
is a great spot for both a free cultural-walk ( the hotel was a former monastery) or dinner in a very Harry Potter-like restaurant.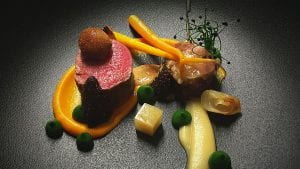 Image – San Martino Restaurant
ACTIVITIES:
If you feel like splashing out – walk around the old town and enjoy local boutiques or larger chain shopping but for something a little more special take a short train ride out to Radolfzell and enjoy home-made cider at 
Stahringer 
Streuobstmosterei,
a family-run business making ciders, wines and verjuice from local apples.
If you choose to stay in
Radolfzell
, check out Hotel
AquaTurm
, a former water tower now world's first zero energy tower and boutique hotel. The rooms are smart with innovation at its forefront, as well as excellent panoramas of the city. The hotel does not have a restaurant so head to
Rubin Restaurant
in a Wellness Hotel for lunch or dinner – homemade tagliatelle and seasonal salads with Asian flavours are well prepared by a great local chef, Max Schlinder.
TIP: Culture buffs should keep an eye out for Shakespeare on the lake and other musical and arts events which run during the year.
St. Gallen – Welcome To Switzerland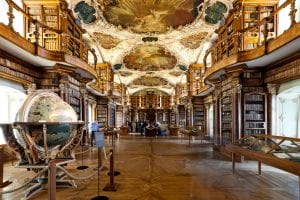 Using your
Bodensee Pass
( a great train ticket which offers travel around the lake on buses, trains and even ferries)  jump on a train and head straight into Switzerland. Many will not tell you or even know the cool and eclectic town of St. Gallen is rich in history and money all thanks to the textile industry. Many of the world's greatest designers and celebrities wear textiles created in
St. Gallen
by local designers – think Amal Clooney's wedding dress and Hilary Clinton's campaign outfits.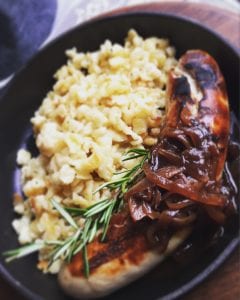 Iconic – St. Gallen Sausage – Credit – Michelle Tchea
To stay on track with your luxury travels: 
Hotel Einstein
should be your hotel of choice with a 2-Michelin star restaurant, Einstein Gourmet headed by two cool chefs welcoming you to your new destination for the night. For something more local, traditional restaurants like 
Wirtschaft zur Alten Post
 offer great hearty, regional dishes like the simple, yet tasty St.Gallen Bratwurst sausage with spätzle.
TIP: Make sure you stroll around St. Gallen and look out for some excellent and very hip designer fashion stalls. Or do what all visitors do and visit the UNESCO World Heritage Site:
Abbey Library of St. Gallan
Ravensburg – Welcome back to Germany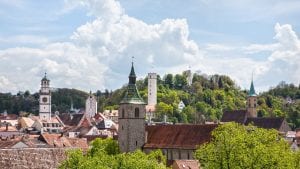 A very small town with a lot of focus on towers and gates…yes, towers!
Do not be fooled by the slightly strange link to their towering history of great medieval looking architecture, Ravensburg is a cute European city without all the tourists.
For foodies, the city is full of great finds to feed even the most discerning gourmet in all of us.
Cafesito
is my favourite for great fair-trade coffee which also supports people with disability. The owner is passionate about what she does and her staff are knowledgeable in all things coffee. For great city tours – drop Christoph Freund a quick email – a major foodie with all the best tips on chocolate, ice-cream and even cultural walks around the city. Lunch should of course be at
Mohren Restaurant
– where local Swarbian foods make you stagger out with satisfaction.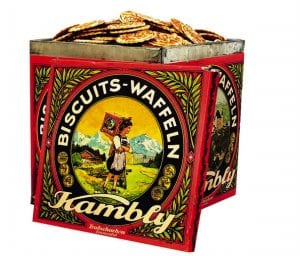 TIP:
For dessert or coffee to watch locals hum around the city, 
Erlebniscafé Tekrum
Kambly Cafe is in the heart of the city and offers delicious sweets and cookies freshly cooked and hot out of the oven. Cooking classes also available.
Vorarlberg – Welcome to Austria!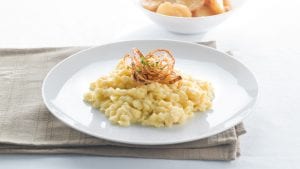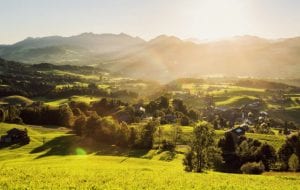 Images – Michael-Gunz-Vorarlberg Tourism
The art of fruit processing has a long tradition in the region and so your journey must include a visit to a local distillery. A favourite is Prinz Distillery, where great fruit flavoured schnapps are made and enjoyed. Move from Horbranz to Bregenz, Austria and enjoy some great Austrian dishes to sober up on. Restaurant  Kornmesser in the heart of the city comes with a lot of history but all you need to know is Wiener Schnitzel and excellent apple strudel are on the menu.
Explore the city by starting at the
Vorarlberg Museum
– ask for Saskia if you want a guide to the city or secret to enjoy the lovable Vorarlberg region, including the architecture for which the city is known for and where all the latest on the cultural activities happening around the city.
Leave the city behind and head straight for the mountains. Hotel
Mental Spa Fritsch Am Berg
  is where all bikers, hikers and skiers unwind after a long day in the great outdoors. Overlooking Lake Constance, the surrounding greenery melts all your stress away. Wind down in the sauna and rejuvenate with the friendly owners, Thomas and Diana.
The Feng Shui of the hotel helps you relax, unwind and remember your epic tour visiting one of Europe's greatest lakes.

Michelle Tchea
Michelle Tchea is a 4-time bestselling author. Her books include, Building a Perfect Meal, My Little SoHo Kitchen, Signature Dishes (Australia's Best) and Chefs Collective. Her work can be found in other leading luxury travel and food magazines including Travel+Leisure Asia, SMILE, NUVO Magazine and The Telegraph