Looking for a delicious, Mediterranean-inspired dinner? These Vegan Pesto Tofu Buddha Bowls are made with quinoa topped with baby tomatoes, marinated artichokes, cucumbers, hummus, and tofu tossed with flavorful homemade pesto.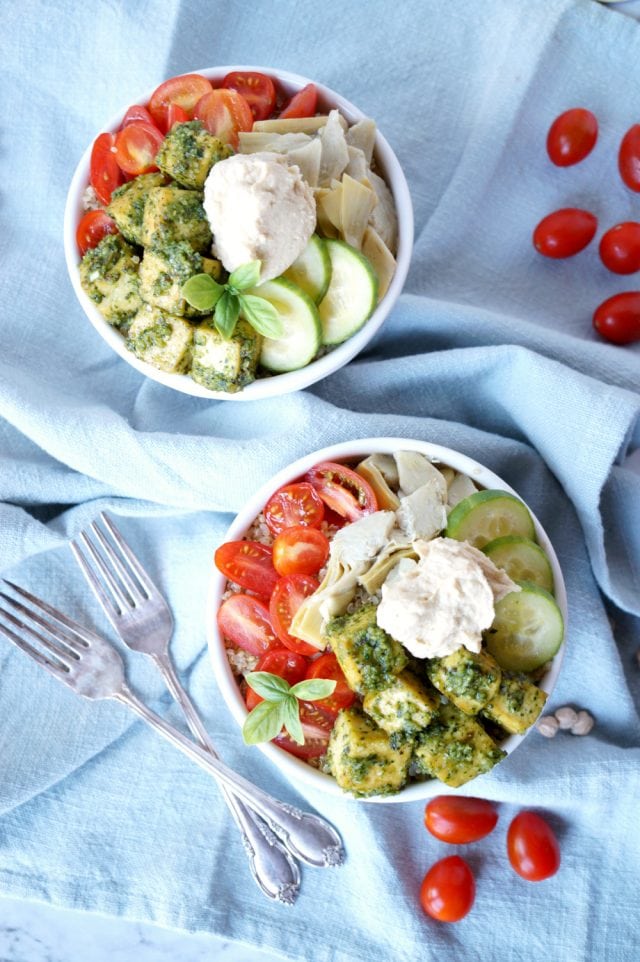 These bowls start with a base of quinoa and are topped with marinated artichokes, baby tomatoes, cucumber, and a scoop of hummus. The star of the show, of course, is this super flavorful pesto tofu!! I baked my little tofu cubes until crispy on the outside and soft on the inside, and then tossed them with my 5-second vegan pesto. It's seriously so good!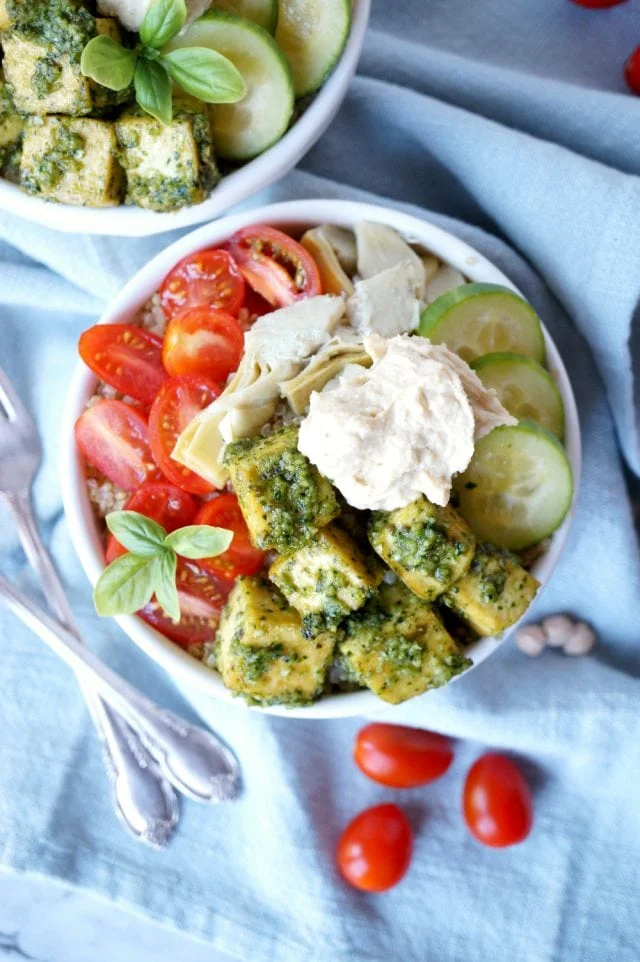 I wanted to stay away from pasta and boost the protein but still enjoy those Mediterranean flavors I know and love, and that's how these pesto tofu bowls were born! Sure, tofu is usually paired with Asian flavors but… technically it's rather flavorless so you can make it taste like anything you want. It's the perfect vehicle to soak up all that garlicky pesto goodness! The tomatoes and artichokes are quintessentially Italian, but then I threw on some hummus for added creaminess so this really just ends up being a hodgepodge of things I like.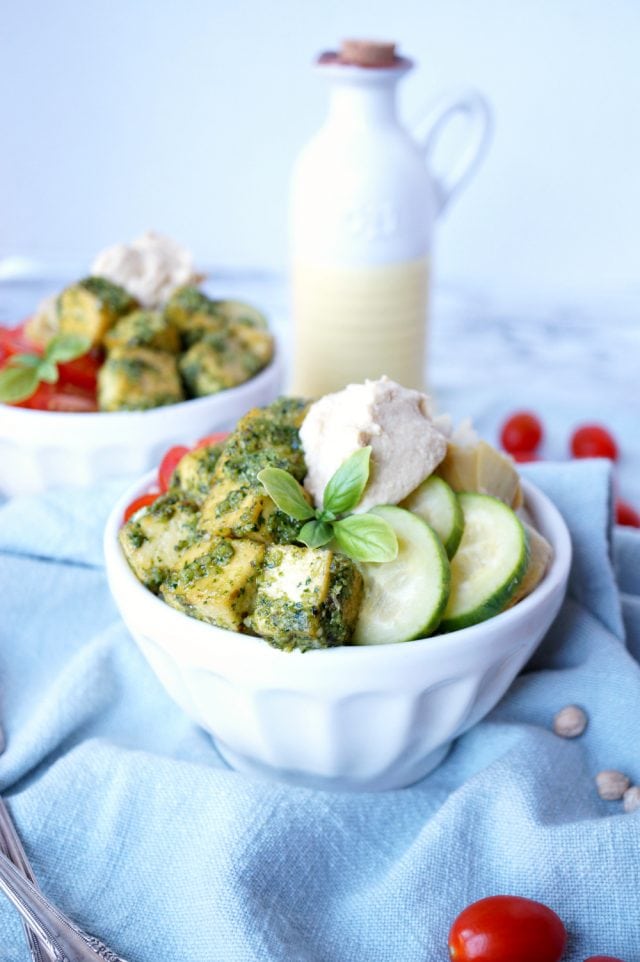 I hope you guys enjoy these vegan pesto tofu buddha bowls as much as I did! They are fresh, delicious, healthy, and so flavorful! Happy cooking
See Also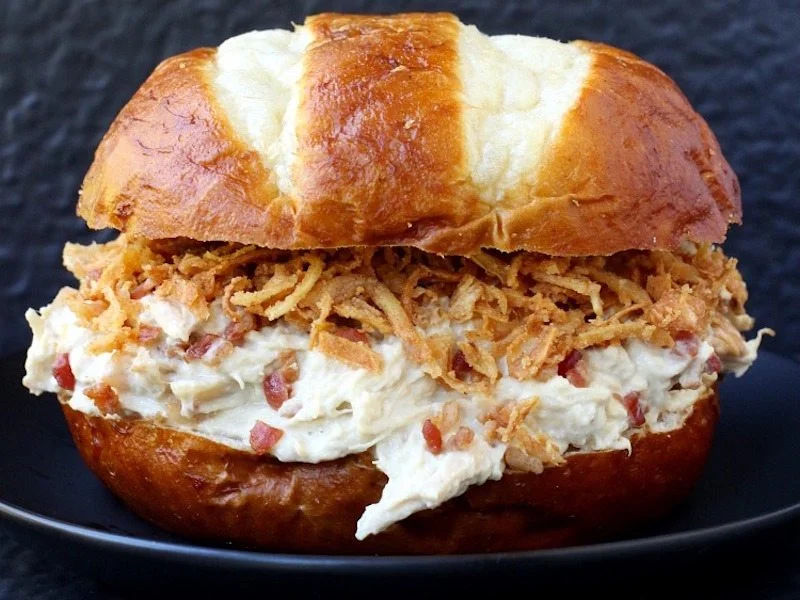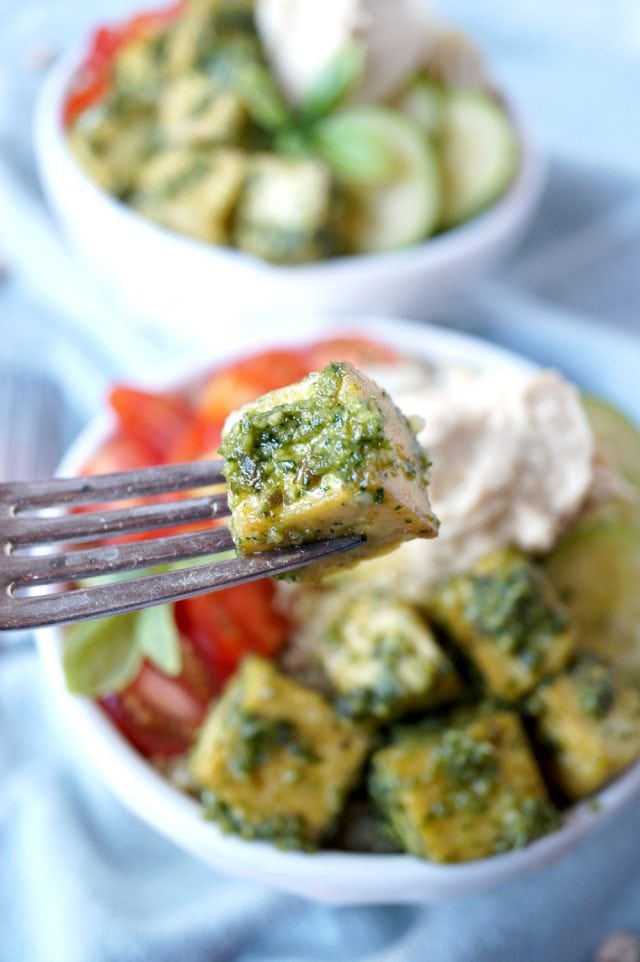 Click here for my homemade vegan pesto recipe.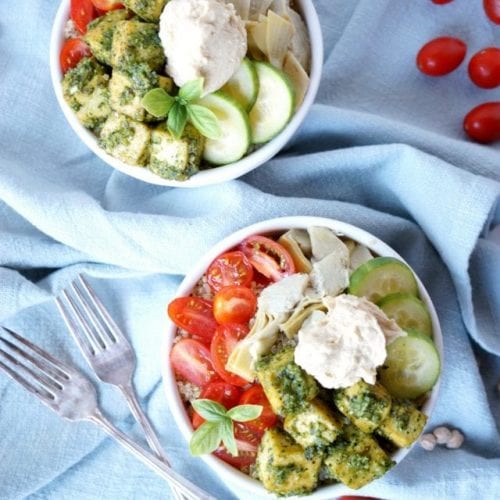 Hummus and Pesto Tofu Buddha Bowls
Valentina Celant
Ingredients
*for the vegan pesto*
click the link above for the recipe
*for the bowl*
14

oz

extra firm tofu

garlic salt to taste

1½

cups

uncooked quinoa

½

cup

marinated artichokes in olive oil

½

cup

cucumber slices

3/4

cup

cherry tomatoes

4

tbsp

hummus
Instructions
First, prepare the tofu. Preheat oven to 375F and line a baking sheet with a silicone mat or parchment paper.

Press all excess water from tofu and cut into ½ inch cubes. Toss with the garlic salt and lay in a single layer on your prepared sheet.

Bake for 20-25 minutes, flipping halfway, until tofu is golden brown on the outside and crisp.

While the tofu bakes, prepare the quinoa according to package directions.

Rinse and slice the cucumber and cherry tomatoes and set aside.

To prepare the pesto, combine all pesto ingredients in a food processor, and pulse until smooth and creamy.

When tofu is ready, transfer to a medium bowl and add in the pesto. Toss until all pieces are evenly coated.

To make the bowls, divide the quinoa into 4 dishes. Top with equal amounts of artichokes, tomatoes, and cucumber. Divide the tofu among the bowls, and top each with a large spoonful of hummus. Serve immediately!
Valentina Celant
Hi! My name is Valentina and I am The Baking Fairy! I'm a 20-something university student studying for PA school and moonlighting as a food blogger. I cook, I bake, I craft, I nanny, and I blog about it all! My style of cooking is college-budget gourmet... with an occasional wedding cake. The way to my heart is paved in glitter and chocolate.