This Dark Chocolate Cherry Cake is a total stunner and happens to be vegan. Vanilla cake is studded with fresh cherries and chocolate chunks, sandwiched with a fresh cherry filling, and crowned with a dreamy chocolate ganache.
I am seriously so excited to share this beauty with you today. This Vegan Dark Chocolate Cherry Layer Cake is my most recent layered mini and I am all sorts of obsessed! It features a vegan vanilla-almond cake base that's studded with chunks of sweet cherries and dark chocolate chunks, sandwiched together with a cherry buttercream, covered in a vanilla-almond buttercream and of course, crowned with the most epic dark chocolate ganache drip. You know me and my drips. I just can't resist!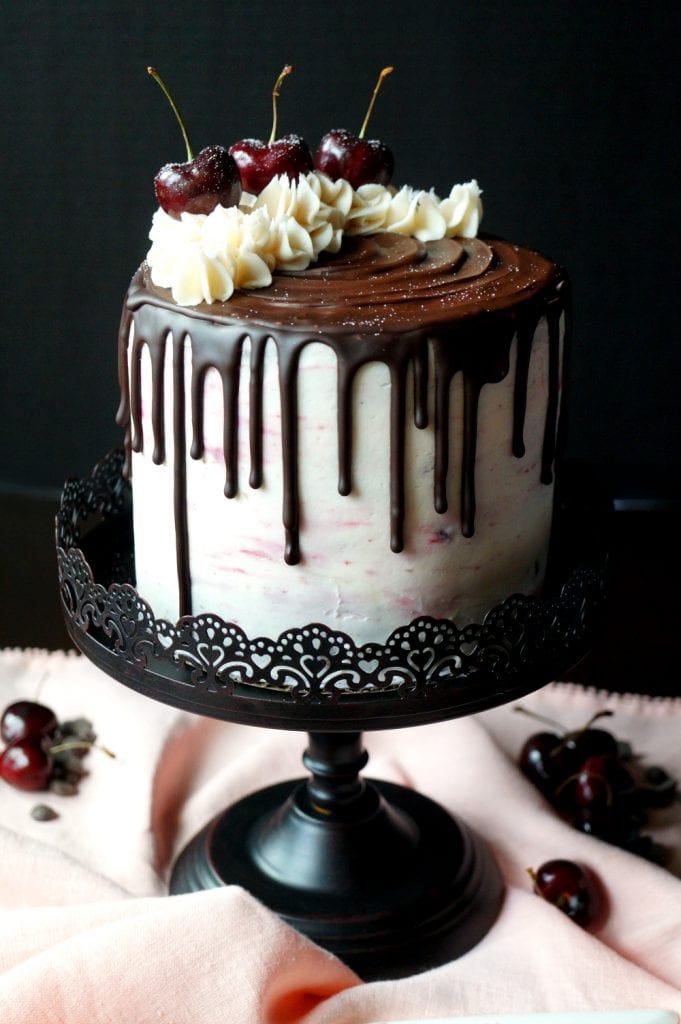 You guys know I do a lot of vegan baking and while I love it, I know it can be a scary topic for some people, even those who are great bakers! It is a completely different science than traditional baking, which I know can be intimidating. Which is WHY I want to start a series called #VeganBakingBasics! I want to share a different "base" vegan baking recipe every week or twice a month, which can then be tweaked and flavored as you please to create a whole gamut of delicious desserts. I've also been really wanting to experiment with making videos, so I think this will be a super fun project!
This dark chocolate cherry layer cake, for example, is a great demonstration of the #VeganBakingBasics in action. I started with my go-to vegan vanilla cake recipe and I added almond extract, cherries, and chocolate pieces. The filling is my traditional vegan frosting mixed with a homemade cherry jam/compote that I whipped up. The outside frosting is still the same as the filling, but left plain and with just some vanilla and almond extract added. And my ganache is just dark chocolate mixed with a bit of nondairy milk and melted until super smooth and creamy. This layer cake does include a lot of elements, but when broken down like this, it sure seems less intimidating ?
See Also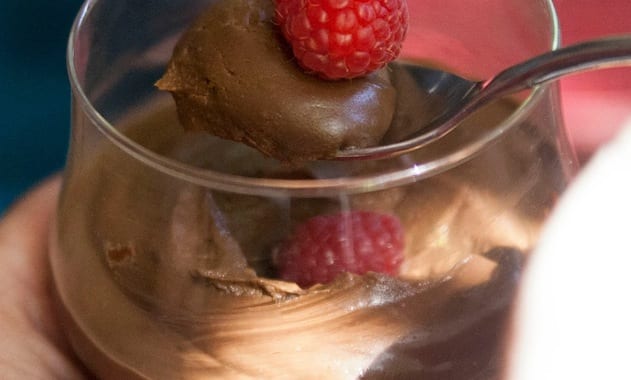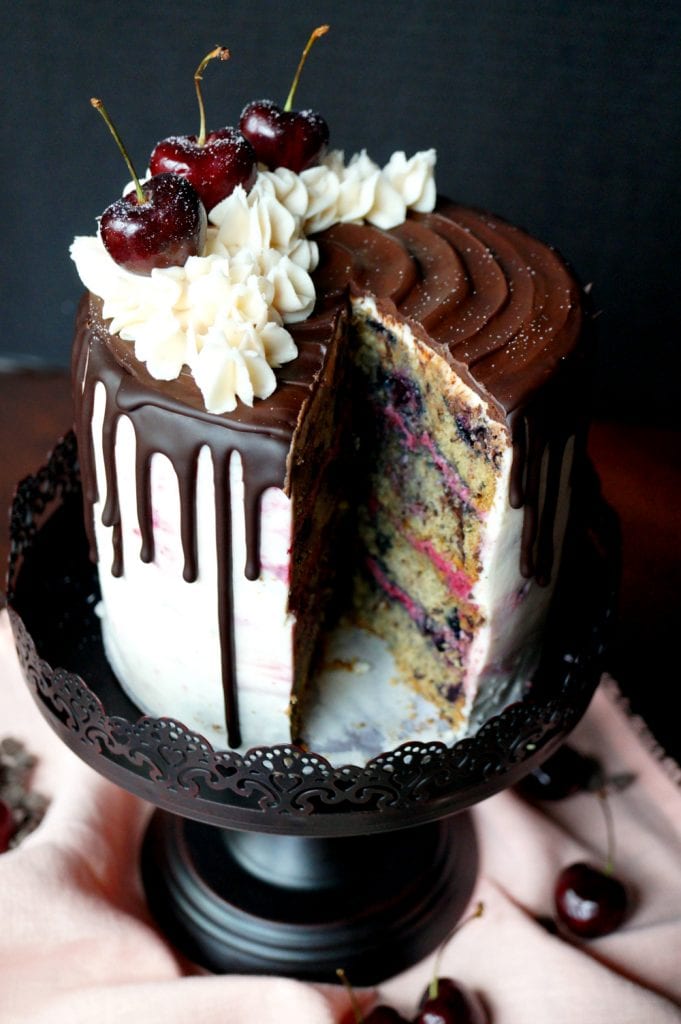 Click HERE for the recipe.
Valentina Celant
Hi! My name is Valentina and I am The Baking Fairy! I'm a 20-something university student studying for PA school and moonlighting as a food blogger. I cook, I bake, I craft, I nanny, and I blog about it all! My style of cooking is college-budget gourmet... with an occasional wedding cake. The way to my heart is paved in glitter and chocolate.