This Hazelnut Banana Spread is creamy and packed with so much flavor. It's like Nutella, but better!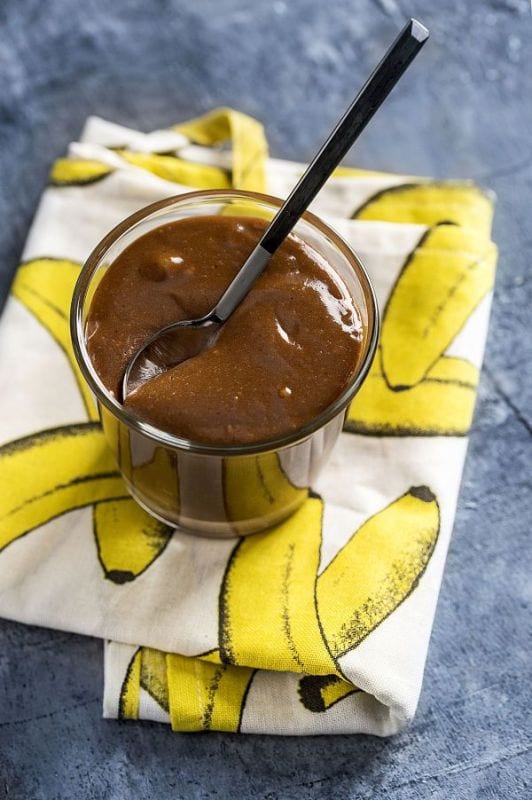 Spreads aren't really that popular in Romania. Well, maybe except Nutella, but let's face it – as delicious as this famous spread might be, it is packed with sugar and powdered milk and vegetable oil. And even though I know some of these ingredients are harmless, I for one much rather make my own spread, be it Nutella type or different.
This Hazelnut Banana Spread has a great texture, it's creamy and packed with so much flavor! Having no preservatives, for sure you cannot keep it fresh for as long, but it is very easy to make so you can just make smaller batches, but more often. I'm not gonna lie, it is sweet, it's packed with calories and definitely not something to binge on with the spoonful, but spread on a slice of toasted bread, maybe with a touch of butter (don't blame me, I cannot live without butter), it's a feast for your taste buds.
See Also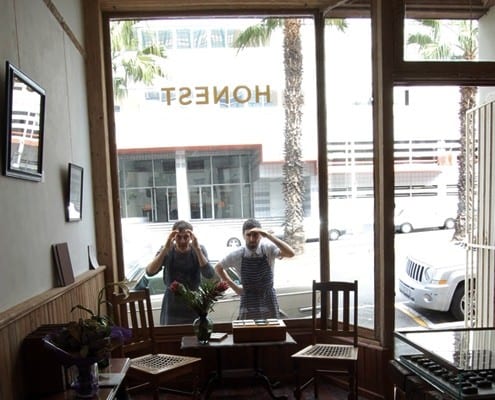 The banana in the recipe must be baked before, but it's quite simple. All you have to do is bake the whole bananas for 30 minutes at 160C or until they turn soft and brown. Let them cool down completely, then peel them and use just the pulp from the inside. Keep in mind to scale the bananas after baking!
Click HERE for the recipe.
Oana Olguta
I am a self-taught baker and pastry-school graduate and I have an affinity for food. But I especially love baking, taking pictures, exploring dessert cookbooks, entremets and writing. I focus on creative desserts and baking techniques that are aimed to both novices and experts in the kitchen and I truly believe that being a pastry chef is not about looking for innovative ways of making desserts, but about learning the basic techniques and then combining them into new, original desserts, relying on textures and flavors.