These Easy Blueberry Pie Cinnamon Rolls are quick sweet rolls made with store-bought dough, a three-ingredient blueberry filling, and a lemon cream cheese frosting.
Love cinnamon rolls? Me too!
They are great both for breakfast and as a sweet snack… especially served with a good cup of joe.
But they can take a while to prepare, killing your cravings.
Well, not these Blueberry Pie Cinnamon rolls (A.K.A. Blueberry Sweet Rolls). Believe me, they are ready in 30 minutes. Yep!
If you enjoy variety, you will go crazy over this variation of traditional cinnamon rolls.
Our Blueberry Cinnamon Rolls shorten the prep time by using store-bought crescent roll dough.
As for the filling, the dough is brushed with melted butter and then filled with a mixture of fresh blueberries and blueberry preserves.
The topping is a real star itself — because of its creaminess, yummy flavor, and beautiful purple color.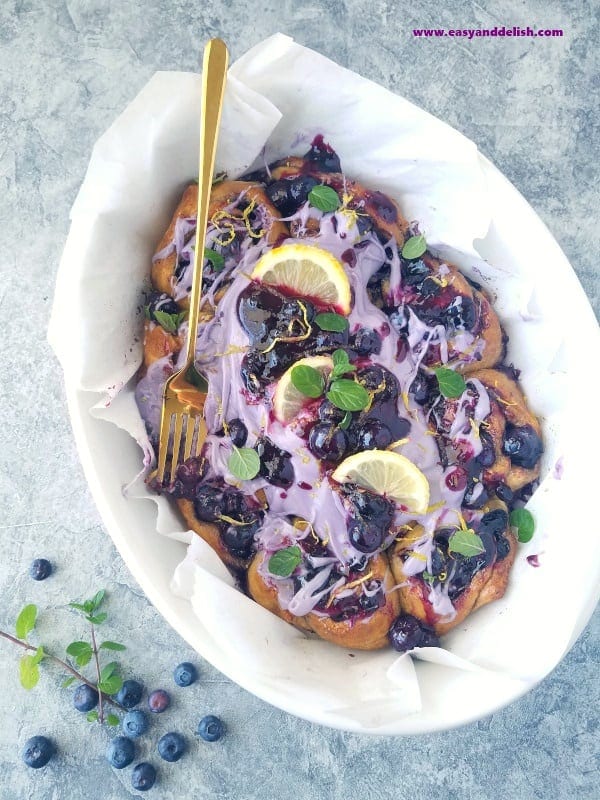 We used a lemon cream cheese frosting made from scratch by combining cream cheese, powdered sugar, fresh lemon juice, and food coloring.
My husband was a bit skeptical about the changes, but he was sold at the very first bite.
I ain't kidding, folks! He ate several and then came back for more.
See Also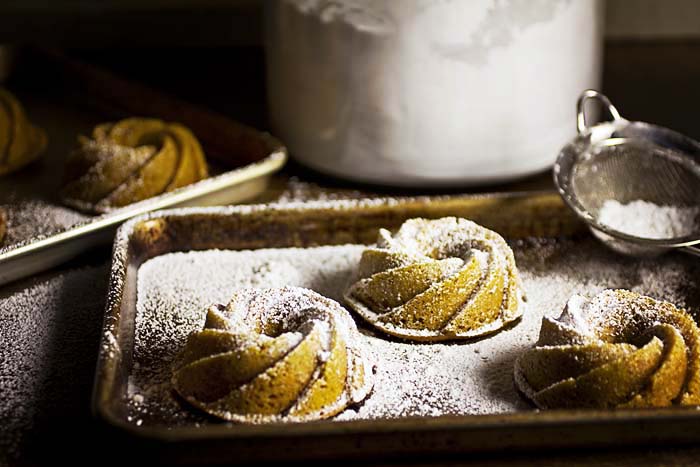 Great sign, right?
And don't you worry! This "cinnamon roll" recipe does not call for actual cinnamon — as blueberry and cinnamon would make an odd combination.
Our Blueberry Pie Sweet Rolls have the same shape as cinnamon rolls but not exactly the same ingredients.
It is simply an adaptation of traditional cinnamon rolls — although more delicious than the classic, in my opinion.
It's almost like blueberry pie and cinnamon rolls had a baby! Well, make these, and enjoy!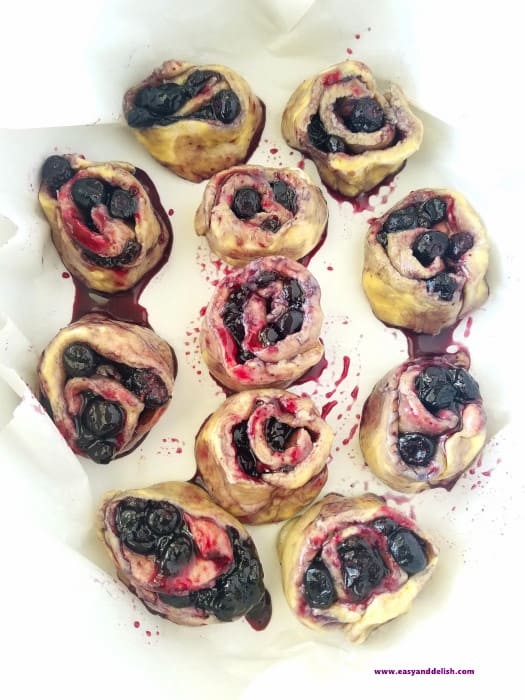 Click HERE for the recipe.
Denise Browning
Denise Browning is a native Brazilian foodie, trained Chef, cooking instructor, restaurant menu/recipe developer, and former lawyer. She is also the author of From Brazil To You - a blog that features Brazilian, fusion, and international dish recipes, stories, and photography of Brazil. Her writing has appeared in Cia Brasil Magazine, while her photography is frequently featured on Foodgawker, TasteSpotting, and Foodepix. She lives in Texas with her American husband and two children.