Without the cocoa powder, this white tiramisu is soaked in rum and has bright flavors of citrus.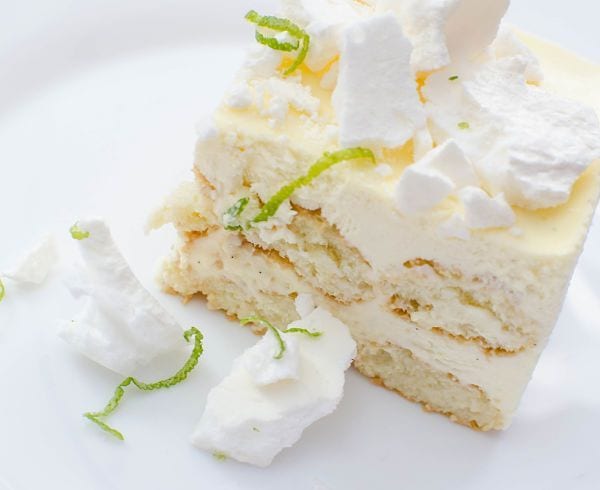 Tiramisu is not something I make too often, but when I do, I put some distance between the traditional recipe and me. I don't have an explanation for it – it just happens. Given the fact that traditional tiramisu contains coffee and this one does not, a question arises – is it still tiramisu or just a different dessert? But this is a question that happens with every recipe that has a traditional version. I would say it still is tiramisu, just it has a different flavor, but all the other main elements are there – ladyfingers, mascarpone, the layering. No matter how you prefer calling it though, give it a shot, it's amazing with its bright flavor and incredible texture!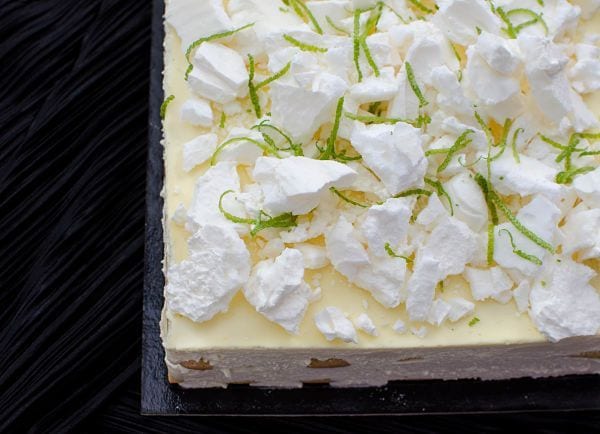 This white tiramisu contains layers of ladyfingers soaked in a syrup made out of milk and Malibu, whilst the mascarpone cream is flavored with vanilla and orange blossom water which gives it a very nice, floral touch. The flavored water is the element that usually people can't put their finger on – they do feel it, but it's a subtle surprise rather than an intense or main ingredient.
I decided to keep the decor simple, just crushed meringues, but the final touch came in the shape of lime zest which complements well all the other flavors. What you are left with it a white cake with a very simple design on the outside, but the creamiest, most flavorful inside!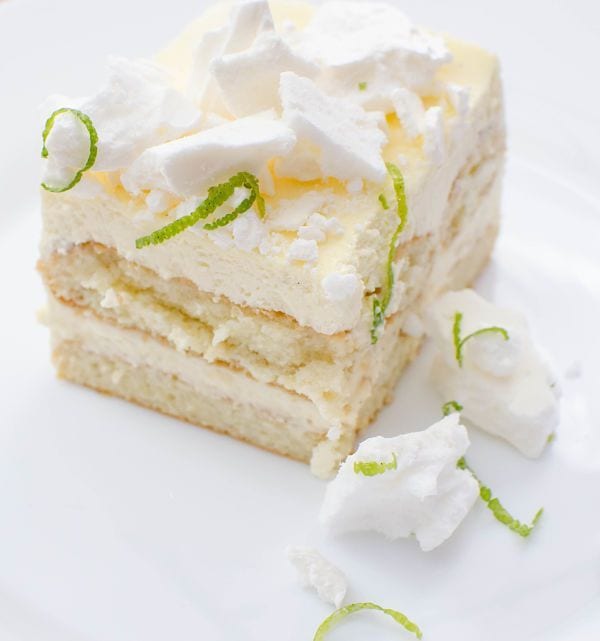 The recipe is adapted after Nigella Lawson, the queen of looking-good-whilst-cooking-heavenly.
Click HERE for the recipe.
Oana Olguta
I am a self-taught baker and pastry-school graduate and I have an affinity for food. But I especially love baking, taking pictures, exploring dessert cookbooks, entremets and writing. I focus on creative desserts and baking techniques that are aimed to both novices and experts in the kitchen and I truly believe that being a pastry chef is not about looking for innovative ways of making desserts, but about learning the basic techniques and then combining them into new, original desserts, relying on textures and flavors.