This beef satay-inspired stir fry is not the usual skewered beef, but it is loaded with a delicious sauce that you will want to make again and again.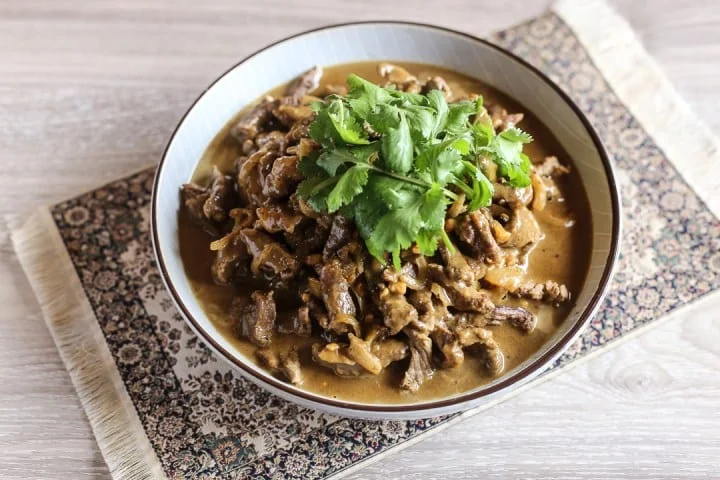 Before you react yes, I know this is not your usual satay beef, this is more of a satay beef inspired stir fry and not your usual skewered beef. As you will notice I love sauces and for our recipe today we will be making a saucy Satay beef stir fry, so instead of grilling the beef over hot charcoals we will be tossing it on a hot wok and apply a good amount of sauce on it so you can drizzle it all over your piping hot steamed rice. It may not have the grill flavour but in replacement you will have more of that satay sauce goodness.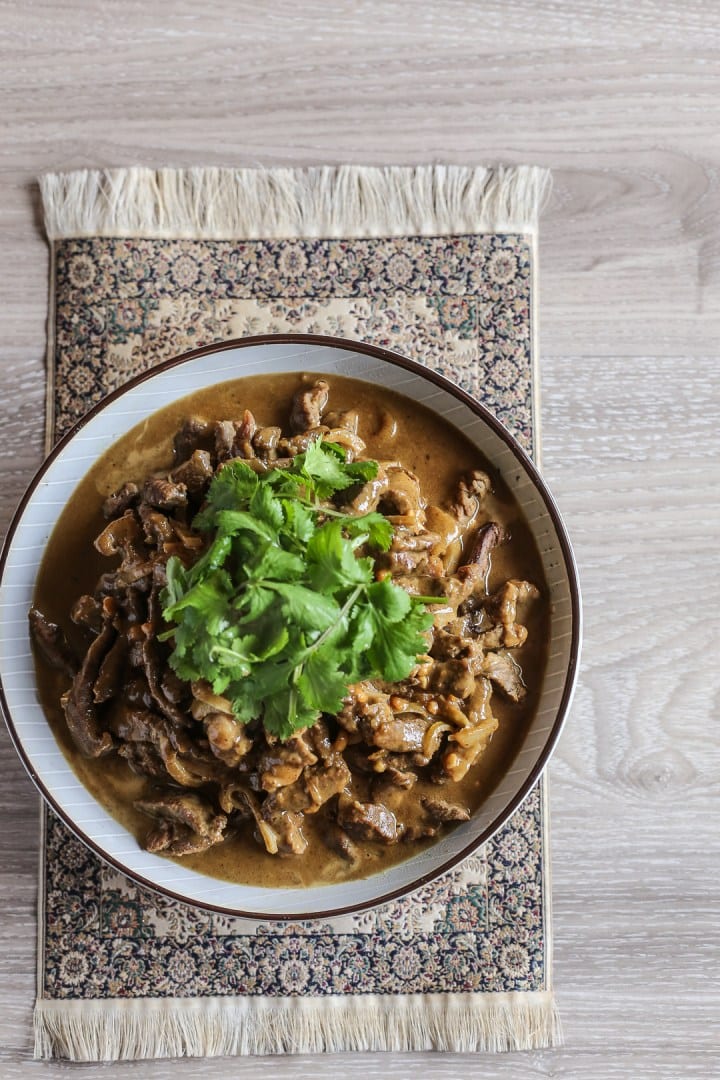 Beef Satay
Author:
Raymund of Ang Sarap
Ingredients
500 g beef tenderloin, thinly sliced
2 tbsp peanut butter
1 cup coconut milk
2 red chilli, thinly sliced
1 tbsp curry powder
2 tbsp soy sauce
lemon zest
1 large onion, sliced
4 cloves garlic, minced
peanut oil
handful coriander, roughly chopped
Instructions
In a wok heat oil then sauté garlic, onion, chilli and curry powder.
Add the beef then stir fry for 4 minutes in high heat.
Add the coconut milk, soy sauce and peanut butter, mix well until sauce is smooth. Simmer in medium heat for 5 minutes.
Add some coriander mix then serve, garnished with more coriander on top.