Welcome to the fourth article in our series about how to pair wines with your traditional grilling favorites. Batter up: quick fired tuna.
It's a tough job, but someone's gotta do it. And here at Honest Cooking, we don't shy away from challenges like tasting through hundreds of bottles of wine to find out which wines pair the best with grilled foods.
Follow this article series to learn more about which bottles you should be drinking with grilling favorites like Medium Rare Steak, Grilled Shrimp, Quick Fired Tuna, Pulled Pork, and Grilled Vegetables, BBQ Sauces, Rich Sauces and Dips.
It's not all beef and pork on our grill. In fact, we tend to lean more towards throwing fish and seafood on the flames than meat. It's fast, it's delicious, and the embers bring out the flavors of the seafood to enhance the character in ways that doesn't happen with steak (at least not as quickly). One of our favorites? The tantalizing tuna. Simply flavored with some salt and pepper, or perhaps an elegant rub. Then thrown on direct heat for 30 odd seconds per side – and sliced thinly table side. Absolutely delicious.
On the wine side – we tend to look for lighter reds and fuller bodied whites. We want something that can stand up to the texture, deep ocean flavors and smoke-kissed outside, but at the same time – we don't want to overpower the fish and make it secondary to the wine. So, let's get to it!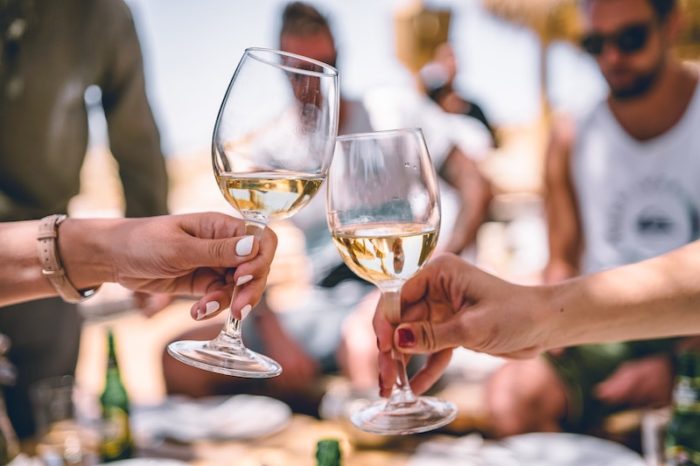 Splurge for World-Class:
For when you sold your company and you want the neighbors to know that not only can you afford the good stuff – you actually also know what the good stuff is. These wines are incredible, and you will want to share them with people that know how to appreciate the best.
Bouchard Père & Fils
Le Corton Grand Cru 2018
$175
De Ladoucette
Baron de L Pouilly-Fumé 2018
$109
Chateau D'Esclans
Rose 2020
$85
Weingut Prager
Achleiten Smaragd Gruner Veltliner 2020
$83
Big and Delicious:
For when you've bought an incredible piece of tuna you really can't afford, and you realize you need a bottle of wine you also can't afford to accompany it. These wines are very high quality and will make even the most stubborn of wine snob accept you as their peer.
Domaine Curry
Sauvignon Blanc 2020
$63
Spire
Penner Ash Willamette Valley Pinot Noir 2019
$55
Domaine Anderson
Pinot Noir 2018
$49
Benovia
Russian River Valley Chardonnay 2020
$45
Frostwatch
Pinot Noir 2016
$40
Hourglass
Estate Sauvignon Blanc 2021
$40
Tatomer
Kick-on Ranch Riesling 2019
$40
Punching Above its Weight Class:
For when you want your guests to think you've spent 100 bucks on the wine, but it really is about a third of that.
Smith-Madrone Winery & Vineyards
Riesling 2017
$38
Vie di Romans
Piere Sauvignon Blanc 2020
$37
Simi
Russian River Valley Chardonnay 2019
$35
Château Rieussec
R de Rieussec Sémillon 2019
$35
Dutton-Goldfield
Walker Hill Vineyard Chardonnay 2019
$35
Chalk Hill
Estate Chardonnay 2020
$35
Great Value:
For when your uncle who claims he knows about wine comes over, and you don't want to spend a shit ton of money but still want him to say "this is good stuff". These awesome wines will make your shrimp shine without jeopardizing your bankroll.
Louis Jadot
Pouilly-Fuissé 2020
$29
Scout & Cellar
Conte de la Terre Pinot Gris 2021
$28
Domaines Ott
By. OTT Rosé 2020
$25
Kunde
Chardonnay 2020
$20
Villa Maria
Private Bin Sauvignon Blanc 2021
$16
Knotty Vines
Chardonnay 2019
$11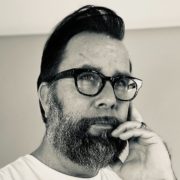 Kalle Bergman
Kalle Bergman is a food writer and media entrepreneur who is the founder of Honest Cooking and PAIR Magazine. As a food writer, his writing has been regularly featured in publications like Gourmet, Los Angeles Times, Huffington Post and Serious Eats. He is obsessed with simple food, more often than not from his native Scandinavia.