Taking fine dining to a (literally) higher level, DI:JET is a multi-day, private jet fueled Michelin-starred, restaurant hop event for the hungry (and, we suppose, wealthy).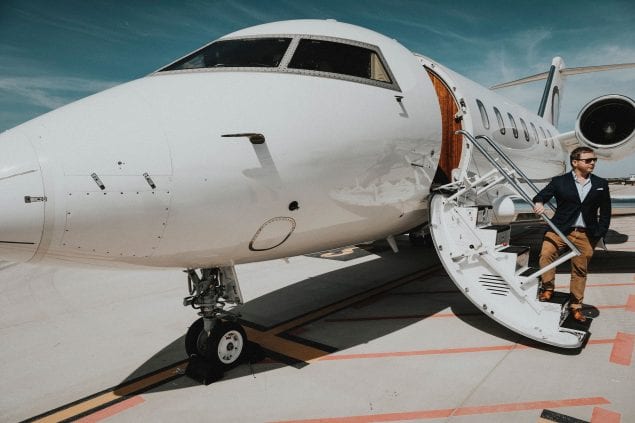 Plenty of people throw good dinner parties; few hosts are so successful they take their soirees around the world. Even less – if anyone else – by private jet. But this is exactly what bon vivant galore and culinary ambassador Kristian Brask Thomsen does.
What Forbes Magazine describes as "the ultimate dinner party" and VICE Magazine as "the wildest" is now on a new and third jetsetting expedition through the clouds and four of the best restaurants on the planet.
Celebration
Last year the Barcelona-based Dane celebrated his 10th year as a dinner party host, with "The Dinner Party" since 2009, that in 2012 morphed into a three-day eating extravaganza named "Dining Impossible".
He did so by throwing a private jet dinner party where guests from around the world met up for dinner at the panorama terrace of three-starred Michelin La Pergola in Rome.
From there they flew to the then 1, 2 and 3 on the World's 50 Best Restaurant List; Osteria Francescana in Modena, Italy – El Celler de Can Roca in Girona, Spain, and Mirazur in Menton, France and ended things with a grand casino party in Monte-Carlo.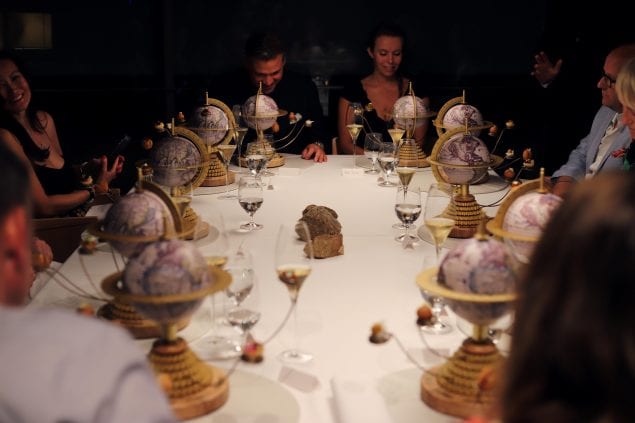 A one time thing, one would think, but later that same year the dreamy dinner party met for Champagne and caviar in the very top of the Eiffel Tower, followed by dinners extraordinaire at L'Arpège, Mugaritz in San Sebastián, El Celler de Can Roca in Girona and Mirazur in Menton. The then World's 50 Best Restaurants No. 8, 9, 2 and 3.
Now they are at again it. Have a look this teaser sent out from the exploring dinner party host through his newsletter. It doesn't inform of pricing though – that's "confidential".
This April
"Based on the grand success of the first two editions of DI:JET, then we have created a third edition – this time beginning in the self-confident capital of Catalonia, Barcelona.
The fun-loving, global and dreamy dinner party meets for Champagne and caviar at the peak of Tibidabo mountain overlooking the dazzling Mediterranean jewel, followed by dinners extraordinaire at Disfrutar, Quique Dacosta in Denia, Asador Extebarri at the Basque countryside and Mirazur in Menton, France. The current World's 50 Best Restaurants number 1, 3, 9 plus a legendary 3*Michelin restaurant at Costa Blanca.
This on April 22-26 where the third edition of DI:JET takes off – the exploring Dining Impossible taken to new heights where no diner has gone before in such a short time. We reduce the world's best culinary experiences to the essence on a silver plate with a private jet, helicopters, limousines, grand hotels, receptions, casinos and grand after party in Monte-Carlo.
This merely an appetiser, but nevertheless it's for real. We take pleasure very seriously. Feel free to reach out in case of interest for DI:JET 3. The world doesn't know yet – only you do. For now."
Well, now we do too!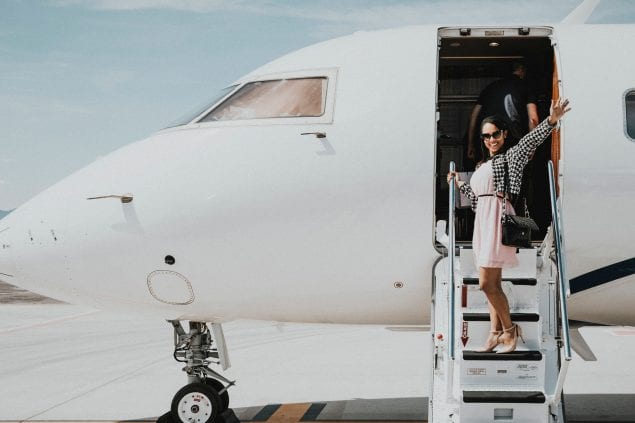 ***************
DI:JET 3
April 22-26, 2019
4 nights, 12 guests, 1 private jet
The World's No. 1, 3, 9 plus a legendary 3*Michelin
For further information about Dining Impossible please visit Bon Vivant Communications. Inquiries about DI:JET 3 can be made directly to Kristian Brask Thomsen through e-mail: ambassador@bon-vivant.dk.
Daniel S. Bahrami
Daniel S. Bahrami is a Barcelona based writer with a background in digital communication and journalism in Copenhagen, Denmark. He has been part of the editorial staff of the biggest Danish fashion magazine, Eurowoman, and has worked freelance for several other publications as well as experience in fashion and gastronomy PR.