In honor of International Women's Month, Chef Laure Larrose gives us a taste on what it takes to become a pastry chef in Daniel Boulud's world.
Within the world of celebrated Chef Daniel Boulud there's a team of great culinary minds. All who help him to continue building his empire as Chef Laure Larrose at Daniel's Épicerie Boulud. An eat-in/take-out market that offers fresh baked breads, artisanal cheeses, home-made soups, salads, sandwiches, cookies, pastries, and more.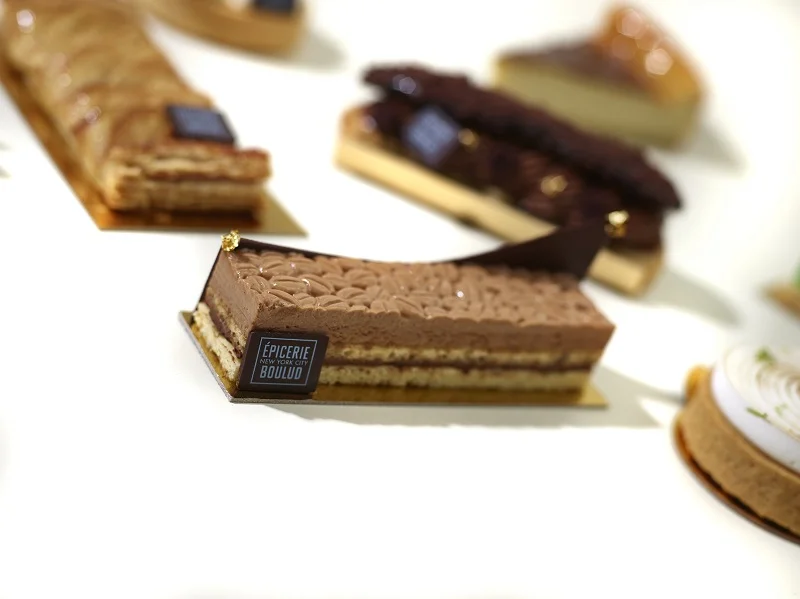 In honor of International Women's Month, Chef Laure Larrose gives us a taste on what it takes to become a chef. In fact a female chef working for celebrated Chef Daniel Boulud. Sharing insights and personal pieces to help pave the way for future female chefs. Chef Laure Larrose believes in empowering  and encouraging women to achieve their dreams. Noting that the culinary isn't easy. Be prepared to work long hours. So a strong will and dedication are necessary to succeed!
Who is Chef Laure Larrose and what inspired you to become a Chef.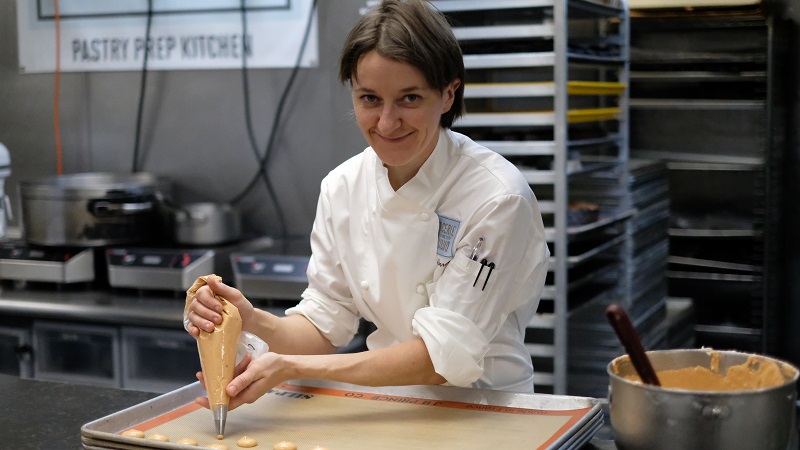 I was raised on a farm in a small village in the southwest of France, where I spent days doing up-keeping the farm. Afterwards, we would receive a home-cooked meal and dessert as a reward. I developed a love for food at a young age simply from being around the table with home cooked meals. It led me to pursue pastry.
At 16 I started culinary school, studying the basics of French pastry, baked goods, chocolate, and candy.  After graduating with honors in 2003 I worked in Bayonne. Also known as the chocolate capitol of France. Here I specialized in chocolate and confectionery. I started at a local pastry shop near my hometown where the owner challenged me. Which I then moved to London to expand my skills and open myself to a new culture.
I worked at several esteemed places, like Michelin-starred Yauatcha under Chef Nadege Nourian. Whom I helped open her own pastry shop. Thereby l moved to Toronto Canada for eight years, and opened three additional shops. After Toronto I finally joined Epicerie Boulud in January 2019 as Sous Chef! The success of Chef Daniel Boulud is a constant source of inspiration for me. To see what he has achieved given the obstacle of being in a foreign country motivates me every day. It's both exciting and challenging to work for someone who is always looking towards the future and next project while staying very humble.
Did you face challenges being a female in the industry?
Yes, we are often underestimated and underrepresented. My first teacher in the food industry was a woman. She definitely did not sugar coat the challenges women face in this industry. From the perception that women are not physically or mentally strong enough. Or even the contrary of being too strong and overconfident. When we reach higher positions thus 'challenging' the status quo of hierarchy. I was very lucky to work with Chef Nadege in Toronto, seeing first-hand the obstacles she faced daily she really paved the way for me to push through challenges.
Although there are recent shifts to the culinary world and it's easier to be a female chef than it was previously.
We need to continue growing this trend to empower the future female chefs and encourage them to achieve their dreams.
What is a day in the life like working with at Chef Daniel Boulud Épicerie Boulud?
We start the day with answering emails and double checking orders and ensure everything runs smoothly. Then we update productions lists and dispatch it to the team for the different productions that need to be executed. Followed by preparing cakes for the three Épiceries for the next day.
Once everything is ready for the shops, we clean the kitchen and prepare it for the next day. We then talk about the next projects (new items, etc.).
What are some of your select favorite pastries?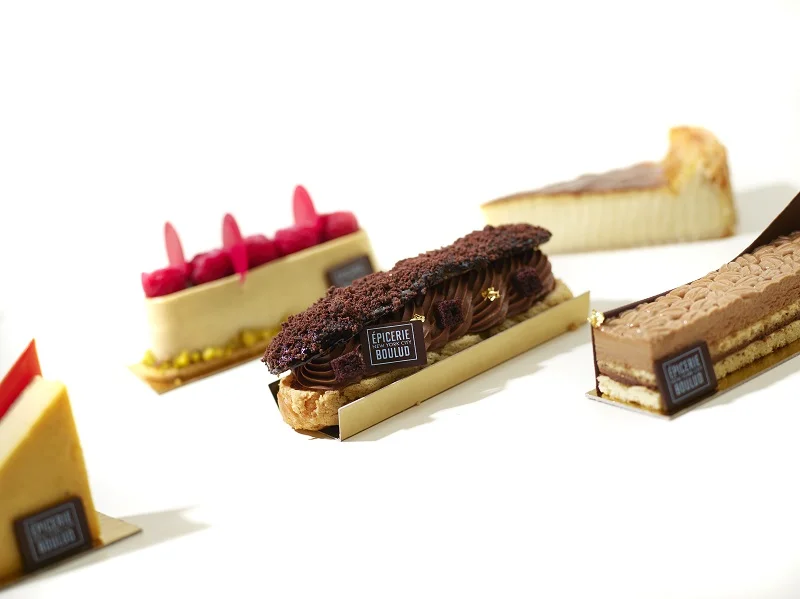 Anything with chocolate or hazelnut! I can eat an Éclair at any time of the day. Flourless cookies are also a favourite of mine, when they fresh and the inside is still hot and melted, and the smell is floating around the entire kitchen.
Which pastry is the hardest yet most rewarding to create?
The coffee gateau is a bit of a challenge as we need to layers biscuits with chocolate ganache and chocolate mousse. It's a cake that need to be done swiftly and with delicately as every component must be at a certain temperature to be able to have perfectly visible layers when we cut it.
Spring pastries we should be excited about? What ingredients are you highlighting?
We love to use as many seasonal fruits as possible and we always prioritize local produce. Rhubarb is turned into jam, strawberries atop a vanilla-mascarpone chantilly tart, apricot paired with aromatic plants, and citrus fruit in mousse for cakes.
See Also
Can you share insider tips and techniques for amateur bakers?
Make sure you have the basic tools: bowls, whisk, spatula, palette knife, piping bags with tips, rolling pin, and most importantly, a scale – pastry is a precise science.
Always read the entire recipe first and make sure you have everything ready that you need (IE pre-heat the oven, softened butter, sift dry ingredients, etc.).
No shortcuts on techniques! Reach the proper temperature the recipe calls for, look for the consistency, cook for the entire amount described.
For decorations, start simple. Use a stencil to create chocolate decorations for meringue or fondant. Note ready-to-use products can be used to cover cakes too.
Remember to be patient and persevere when developing recipes.
What advice will you offer to anyone who is interested to starting a career in the culinary industry?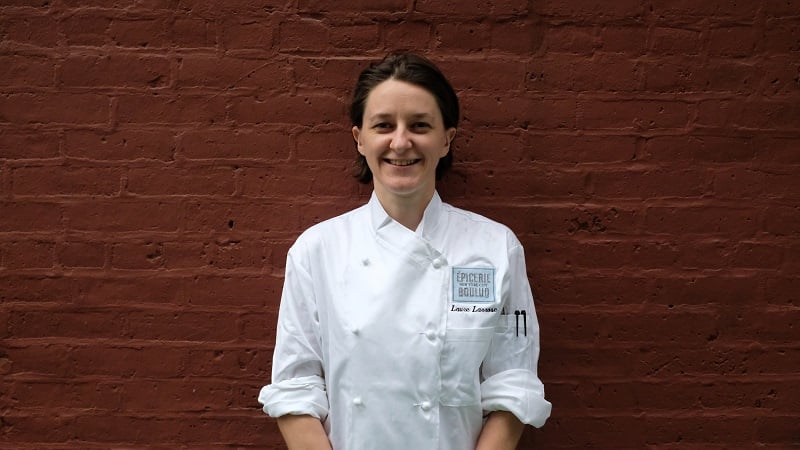 First focus on the tasks, copy and master the instructions. Repetition will help develop your skills, and once it becomes second nature you can shift some focus to the organization side. Culinary is a hard job with long hours, so a strong will and dedication are necessary to succeed. Find a mentor that will help empower you and find a kitchen where colleagues and friends and there is opportunity for growth.
What is your next move/ plan for your career?
I want to grow with Chef Daniel Boulud and open more locations. It offers a constant re-evaluation of techniques and creations, and I welcome the challenge of keeping up with the grown and expansion while holding strong to our identity.
A quote you live by! "Work hard, work smart!"
What female driven restaurants or bakeries would you recommend in NYC!
For brunch, Prune on the East side, but be sure to get there very early! Hot Bread Kitchen is a great non-profit community that helps women. Levain Bakery for their cookies, and Restaurant DANIEL's pastry chef, Ghaya Oliveria consistently makes unique desserts.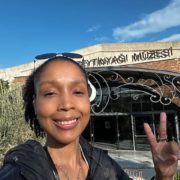 Alyssa Holder
Alyssa Holder is a writer specializing in food and travel topics since 2015.