Kalle Bergman takes a closer look at why Café Boulud should be on every New Yorker's dining list on a recurring basis.
By Kalle Bergman – Photos by Café Boulud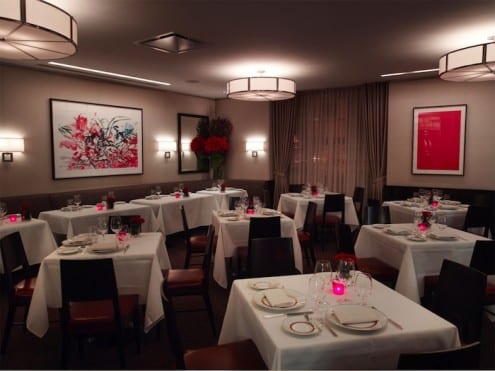 Some restaurants are simply good restaurants. No need to over analyze, go in to detail or nitpick. Café Boulud is one of those restaurants. But since we have some space to fill, let's take a closer look at why Café Boulud should be on every New Yorkers dining list on a recurring basis.
The Scene
Café Boulud doesn't offer entertainment in the form of live bands, jazz singers or dance routines, but that doesn't matter. The endless parade of aging Upper East side glitterati frequenting the restaurant is more than enough eye candy, and it provides an excellent backdrop for a restaurant with such pedigree as this one. The room itself isn't as imposing. There is nothing wrong with it, actually it is quite perfect for what this restaurant wants to achieve. There is a subdued and discrete air of luxury designed into everything from tables to lamps, letting the guests and the food do the shining.
The Service
There is a slight tendency to rush diners at Café Boulud. This is not a place where you linger, the servers will make sure you don't digest too long before the check lands on your table. There is, after all, more than a couple of Black American Express cards waiting to take over your seat once you leave. But still, with the smiles and friendly professionalism the rush comes with, it isn't as bad as it might sound. You are in good hands at Café Boulud, and you can feel it.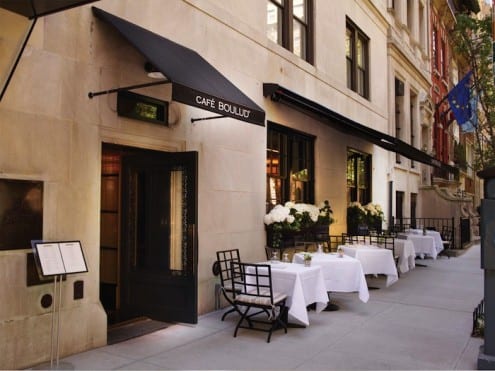 The Food and Wine
At Café Boulud, you can choose from a traditional menu, a seasonal menu, a market menu and a world cuisine menu – so you might find yourself with a traditional French appetizer like Foie Gras Terrine, a Jamaican Jerk Marinated Swordfish as a main and a Peruvian Chocolate Ganache with Earl Grey Tea for dessert. Confusing? Yes, and normally a menu so diverse in geography and direction, would be something to stay as far away from as possible. But luckily, this restaurant is competent enough to pull it off.
A grilled octopus with fava beans, marcona almonds and meyer lemon comes out with perfect tenderness and a smoky flavor that brings you right to the beaches of Southern Europe in the summer. Butter Poached Lobster with morel mushrooms, fava beans, lobster ravioli and a lobster bisque emulsion is just as decadent and pleasing as it sounds. A dish that doesn't push the boundaries in any way, but why should it, when it is perfect just as it is? The White Asparagus Gratinée served with a fried hen egg, tarragon and béarnaise sauce doesn't look very elegant, but the taste is certainly there. We might have wished for a little more acidity and tarragon in the béarnaise, but the dish works very well as it is. Most dishes achieve the same. They work, and they are both pretty to look at and very well cooked.
The wine list at Café Boulud reads like a who is who of the world of Big Name Wines, dotted with the occasional stray dog. It might not be the most interesting wine list in the world, but it certainly isn't bad. The wine recommendations are competent, sensitive to individual tastes and wallet sizes.
The Verdict
Café Boulud is one of those (too few) restaurants that doesn't try too hard to be something it isn't. It's not cool. It's not funky. It certainly isn't new. But it's good, and that what counts. This could easily have been yet another place that tried desperately to capitalize on a money smeared location, but with Daniel Boulud putting his name on the facade, there is no compromise on quality here. So even the most hardcore-truffle-mac-n'-cheese-downtown-foodie should venture North on occasion, and get a good old fashioned (and upscale) great meal every once in a while.
---
---



Café Boulud
20 East 76th Street at Madison Avenue
New York, NY 10021
Phone 212.772.2600
Website
---
---
The Honest Cooking Rating System
****** Six stars – Cooking on the highest international level. Service is impeccable and beverages are perfectly paired with the food. A world class dining experience.
***** Five stars – Represents cooking on an international level. Dishes look and taste great and display a personal touch. Service is highly professional making it a dining destination that is really worth a detour.
**** Four stars – This represents very good cooking with ambitions. Solid preparation of all dishes, only very few flaws. A restaurant that Honest Cooking recommends a visit to.
*** Three stars – Represents good cooking, and an above average restaurant, but without the more personal touches and craftsmanship that is demanded of higher ratings.
** Two stars – Represents average cooking. The restaurant doesn't reach a level where the food stands out as anything special, and service / ambience has flaws.
* One star – Represents sub-par cooking and service. A restaurant to stay away from.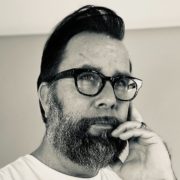 Kalle Bergman
Kalle Bergman is a food writer and media entrepreneur who is the founder of Honest Cooking and PAIR Magazine. As a food writer, his writing has been regularly featured in publications like Gourmet, Los Angeles Times, Huffington Post and Serious Eats. He is obsessed with simple food, more often than not from his native Scandinavia.