In just the handful of years since the Newark Ave Pedestrian Plaza in downtown Jersey City became vehicle-free, locals, tourists and businesses have steadily flocked to the city's flourishing hub. Certain to boost the area's popularity even more is the third iteration of The Boil – chef and owner Mike Khuu and co-owner Donald Nguyen's New Orleans inspired seafood restaurant.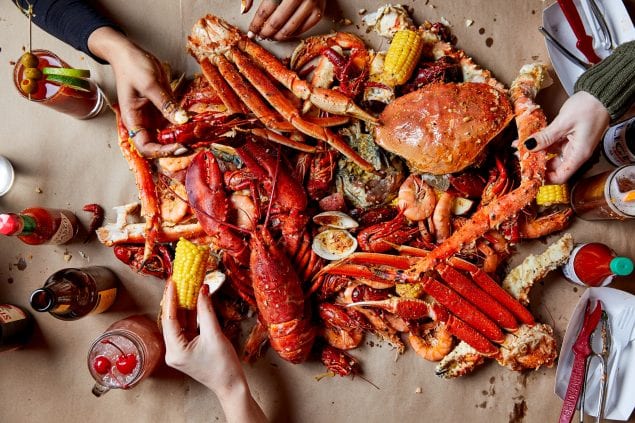 Now serving seafood lovers immediately west of the Hudson River, The Boil – Jersey City will offer much of the same Louisiana-style menu items that have made the locations east of the river so successful. Like their sister restaurants, the seafood for the J.C. outpost is delivered fresh directly from New Orleans on a daily basis. One notable item exclusive to the Jersey location is The Whale – a cornucopia of seafood featuring only the freshest of the day's catch which may include seasonal favorites like Jumbo Shrimp, King Crab & Langoustines.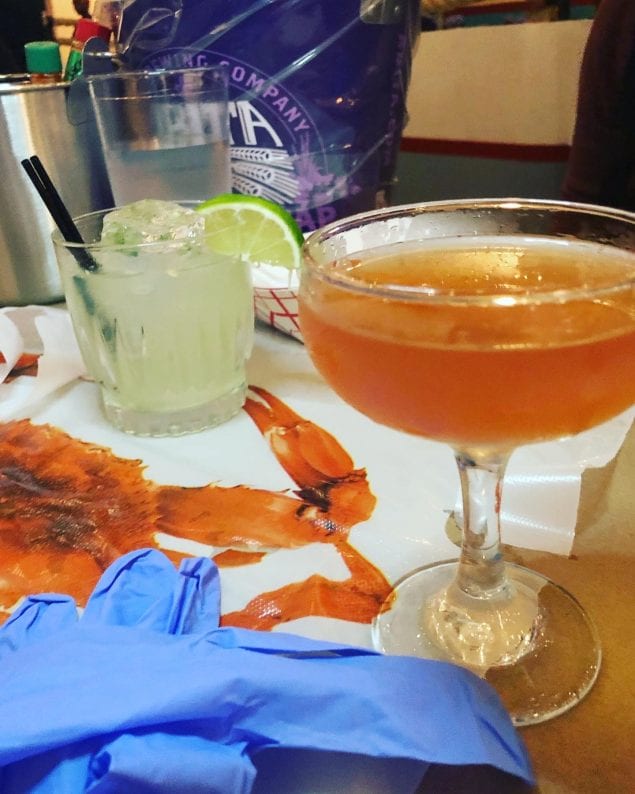 Before making crustaceous decisions, I recommend ordering NOLA inspired cocktails like The Cajun Bloody Mary, the Hurricane or a fruity Cognac drink called The Frenchman. I went for another New Orleans Cognac favorite, the Sazerac, which helped transport me to the French Quarter even before my tongue tasted one Creole spice. My dining partner went for a bolder selection with the Spicy Margarita which was sharper than most spicy margarita's I've come across. The heat of the cocktail was a welcome surprise since we ordered our boil milder than we really wanted.
With drink in hand we were able to make our seafood selections with the aid of our helpful server. She recommended the fried catfish, fried oysters and Brussels sprouts. We added some raw oysters and gumbo to the mix for good measure. Though the raw oysters were sweet and slurp-worthy, the fried oysters bettered their bivalve brethren with its perfect crunch, subtle oceany flavor and sheer size. These fried oysters were huge and gratifying! They were nearly the size of the fried catfish which were light and similarly fried to perfection in a seasoning that did not overpower the fish's own flavor. The Brussels sprouts will no doubt be a favorite side for regulars. It helped balance the fried sides with its hard-roasted earthiness and subtle tanginess. Now, I'm not a gumbo connoisseur, but I do know a good bowl of hearty full-flavored rice. I couldn't tell you if it's a traditional take or viet-cajun inspired, but the gumbo was so satisfying I had to push it away or I wouldn't have had room for the seafood boil itself. I even considered ordering one to take home just so I could savor the Creole rice stew with pork, chicken & shrimp all on its own.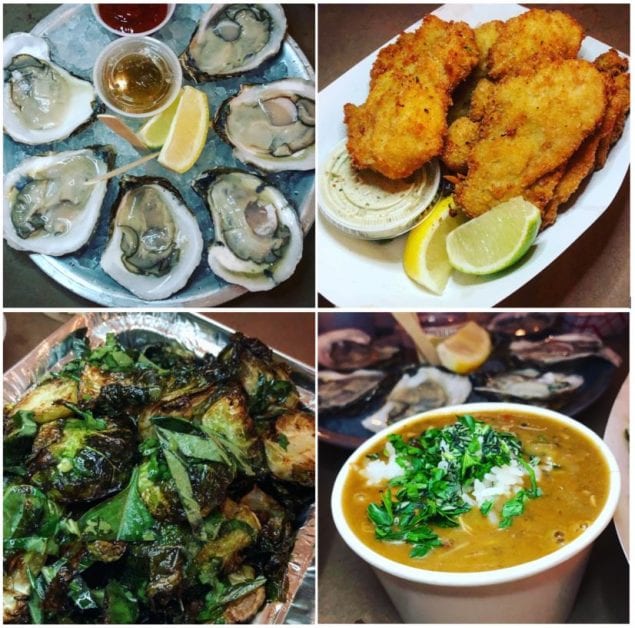 Then our boil arrived. We ordered some jumbo shrimp with the garlic butter sauce and a combo of crawfish & lobster with The Boil Special Cajun Blend. When the giant bags of seafood were opened and the fragrant sauces hit my face, I had to pause for a moment as the Creole herbs colored my senses.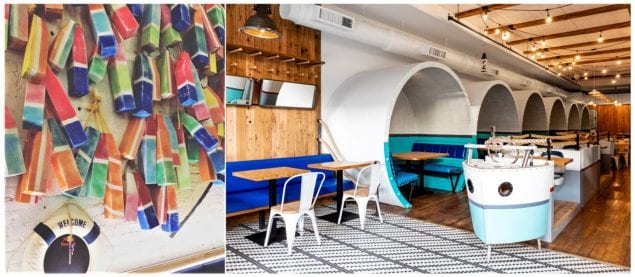 Suddenly the interior designed by Chef and Co-Owner, Mike Khuu, became less novel and more authentic. The wall of colorful lobster buoys, porthole-esque booths and dock rope-adorned tables may just be whimsical nautical nods, but together with the smell of Cajun shellfish they were all truly transporting.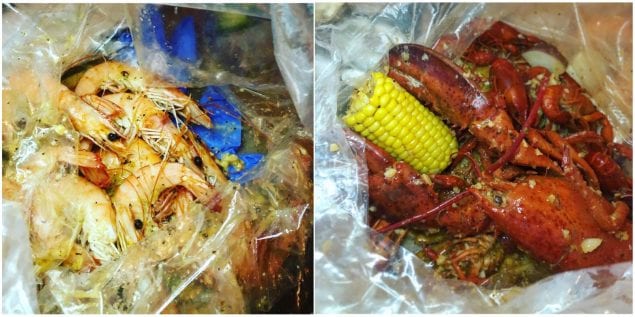 Back to the task at hand, we tied on our lobster bibs and stretched rubber gloves over our God-given eating utensils and dove into the bags of shellfish. The garlic buttered shrimp was everything you would expect. The sauce was creamy and zesty which highlighted the shrimp's sweetness and made slurping the shrimp heads practically necessary. But if you have to choose just one sauce for your boil, choose The Boil's signature Special Cajun Blend. Not only was it perfect with the expertly cooked crawfish and lobster we ordered it with, but we couldn't help but combine it with everything else we ordered. We dipped the fried catfish and fried oysters in it. We spooned it onto the half-shell of our remaining raw oysters. We added half of the garlic butter shrimp in with its crustaceous cousins and then we dumped the rest of the Brussels sprouts directly into the bag after we ate most of the shellfish. It was that good. On our next visit, we will definitely order it a bit spicier because the deep Cajun flavors were bold enough to deliver more heat.
For me, there will definitely be a next visit; and not just to see what other menu items I can dip into that Special Cajun Blend. In a few months as the weather warms, The Boil – Jersey City will open up outdoor seating and the courtyard will feature a large shrimp boat and an open-air bar. I just have to figure out what pair of shorts go best with a lobster bib and rubber gloves.
The Boil -Jersey City can be found at 8 Erie Street (btw 1st St & BaySt) Jersey City, NJ 07302 | (201) 479 – 0808
HOURS: Monday – Thursday: 5 pm – 11 pm | Friday: 5 pm – Midnight | Saturday: 4 pm – Midnight | Sunday: 4 pm – 11 pm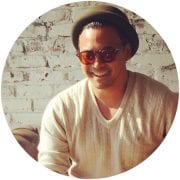 jordi adiao
I learned early in life to embrace your awkwardness... now, are you going to eat your chicken skin?