Even if the name today invokes memories of horror and hurt in New Orleans, this classic cocktail has been called the Hurricane since the 40s.
By Ruby Moukli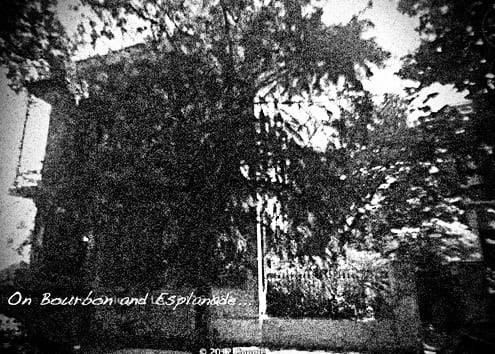 The light of a gas lamp flickers through the fog as you step out onto the pavement. Behind you, strains of stale jazz are muffled as the bar door closes. You shrug on the humid night air like a coat, and start to make your way home through increasingly silent streets. Voodoo ghosts seem to duck out of sight at your approach. Your pace quickens, as your footsteps echo hollow in the night. Arriving at a crumbling mansion façade, you let yourself in through the swirling iron gate and inhale the intoxicating perfume of night-blooming jasmine. It makes you swoon.  An overgrown jungle garden at first seems to block your way, but then changes its mind and ushers you in, deeper, deeper into its shadowy courtyard. You climb the spiral stairs to your quarters, fall onto the bed and are quickly lulled to sleep by the soft whirring of the ceiling fan. And even in your dreams, New Orleans haunts you still.
Anyone who's ever lived there will tell you that there are two New Orleanses. One that the tourists see, a Disneyland for drunks, filled with bright lights, plastic cups and cheap beads. An excuse to act like the person you never knew you were and never really wanted to be. That's the cheap side of New Orleans. Then there's the other one. The 'native' New Orleans. If you spend any serious time in the city you'll uncover it – the incredible history and blending layers of cultures that have influenced its unique food, music, art and literature. That's the New Orleans I was lucky enough to know. The one I miss more than any other place I've lived. Perhaps even more than Seattle, Paris and London combined.
Now that's not to say that I didn't dabble in the debauchery from time to time. I used to live in the French Quarter, right at the end of the infamous Bourbon Street, and was part of the Krewe du Vieux that parades on foot through the Vieux Carré, throwing beads to revelers (bare-breasted and otherwise). When I moved to the UK, I naturally wondered what mid-winter festivities England might offer up that could ever compare with the sheer madness of Mardi Gras. British friends told me, 'We celebrate Mardi Gras here too – we call it Shrove Tuesday'.
Umm… sorry but no you don't. I love Pancake Day, but flipping pancakes is just not in the same category as a week-long masquerade ball that only ends when, at the stroke of midnight on Mardi Gras night, the police ride their horses four-abreast down the streets of the Vieux Carré, literally forcing everyone to go home.
Of course no one actually does go home – they just move the party indoors. One of the most popular shelters is Pat O'Brien's, with its flaming fountain in the courtyard, end-to-end grand pianos in the piano bar and, of course, legendary Hurricane cocktail.
Indeed, for many, Mardi Gras would not be complete without a Hurricane (or three). There are many variations of the recipe – I've adapted the one from Pat O'Brien's website. The amounts I've listed make one drink. You'll obviously want to multiply them to suit your crowd. Whether to fill a pitcher or a bathtub – go wild! It's Mardi Gras – no one's going to judge you. At least not until tomorrow… (but that's what the masks are for, right?)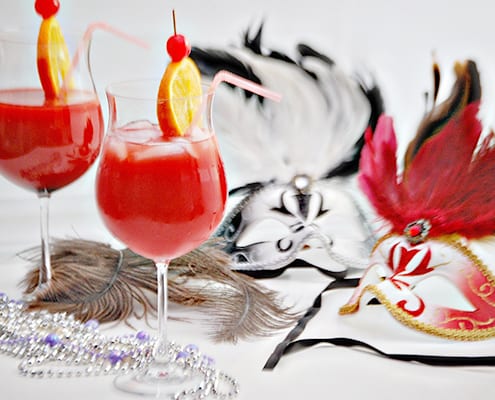 Happy Mardi Gras y'all, and 'Laissez les bons temps rouler'!
Classic Mardi Gras Cocktail - The Hurricane
Recipe makes 1 drink - multiply at your own risk!
Author:
Ruby Moukli, adapted from Pat O'Briens
Ingredients
2 oz (60 ml) light rum
2 oz (60 ml) dark rum
3 oz (75 ml) orange juice
3 oz (75 ml) pineapple or passion fruit juice
Juice of ½ lime
2 oz (60 ml) grenadine
Slice of orange and Maraschino cherry for garnish
Instructions
Half-fill a hurricane (or other) glass with ice.
Pour the rums in first, then the juices. Finish with grenadine.
Garnish and enjoy! (For a non-alcoholic version, simply omit the rum).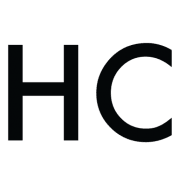 Ruby Rasa
Curious about her British mother's seemingly bizarre love of cheese & onion sandwiches, Ruby moved to England and discovered an island full of people eating them. She now lives among them, works as a freelance writer and photographer and yes, occasionally enjoys a good cheese & onion.