Dining at Bottino in the West Chelsea Highline neighborhood is a worthwhile experience. First note that when you enter the restaurant it may seem congested at first. Passing the fancy marble top bar, a convenient coat check and a hectic kitchen area.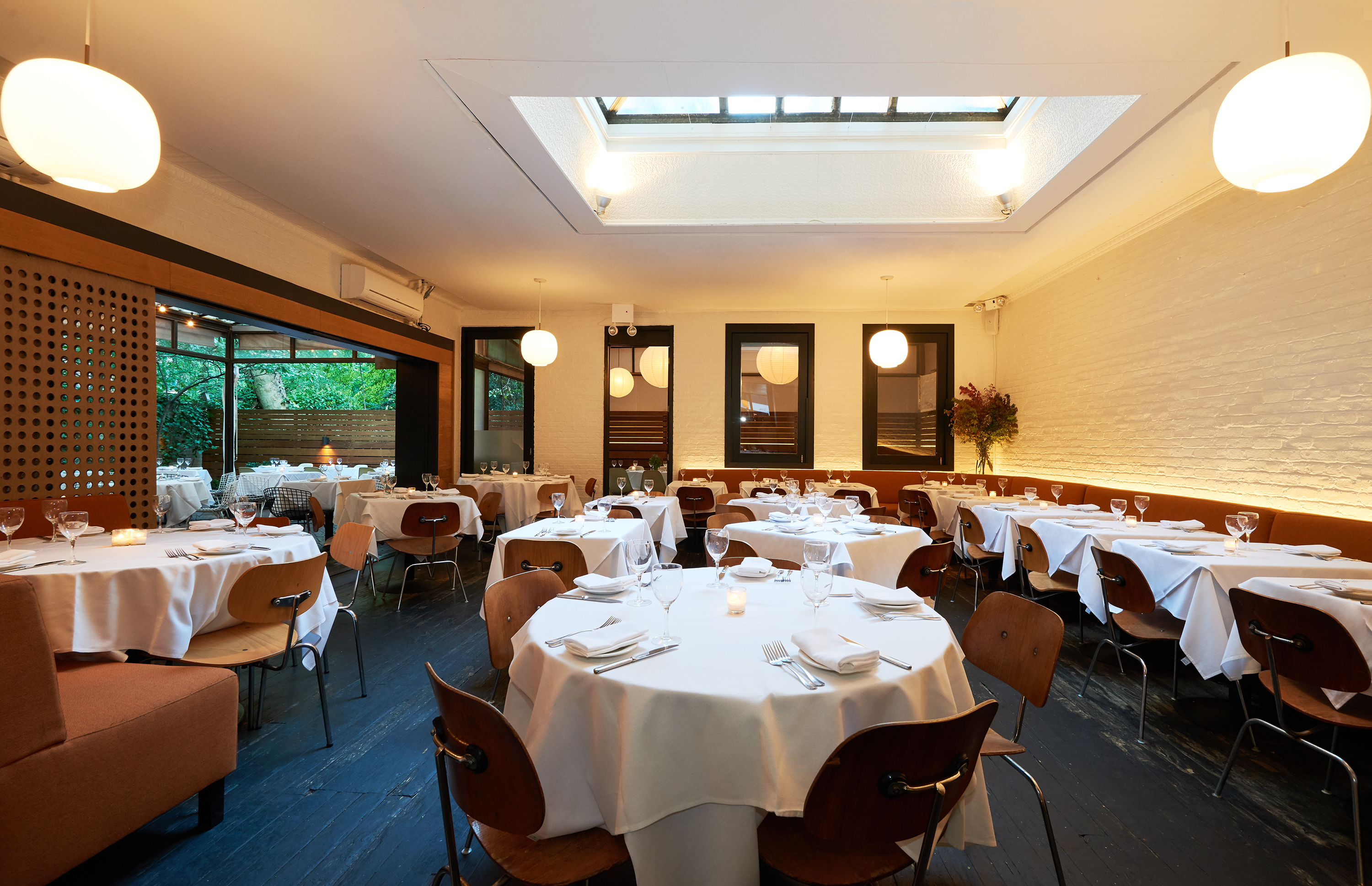 Further inside, an enchanted garden and elegant dining rooms awaits. Thankfully changing that first impression where you may have thought the wait time to book a table was two hours. Now you can breathe a sigh of relief because there is actually a lot of room. For yourself and perhaps a couple friends to catch up on work, life etc. Of course while sipping on a red glass of Italian wine.  Simultaneously thinking about what you should order from the robust menu. Featuring meatballs, seared octopus, creamy pastas and a robust boutique wine list. Choosing dishes can become another challenge.
But there is a but. Granted that's if the magnificent rooms at Bottino aren't booked for small wedding ceremonies, bridal showers or extravagant dinner parties. In that scenario, it is smarter to make a reservation in advance. To be fair that goes for any restaurant in New York City.
Bottino's Beginnings
First opening in 1997, Bottino's menu featured simple takes on traditional Tuscan cuisine appealing to the artsy folks in the area for decades. In 2019, Bottino decided to add Executive Chef Jaime Kenyon to the team. A risky move for any restaurant seeking to change while maintaining their golden status within the neighborhood.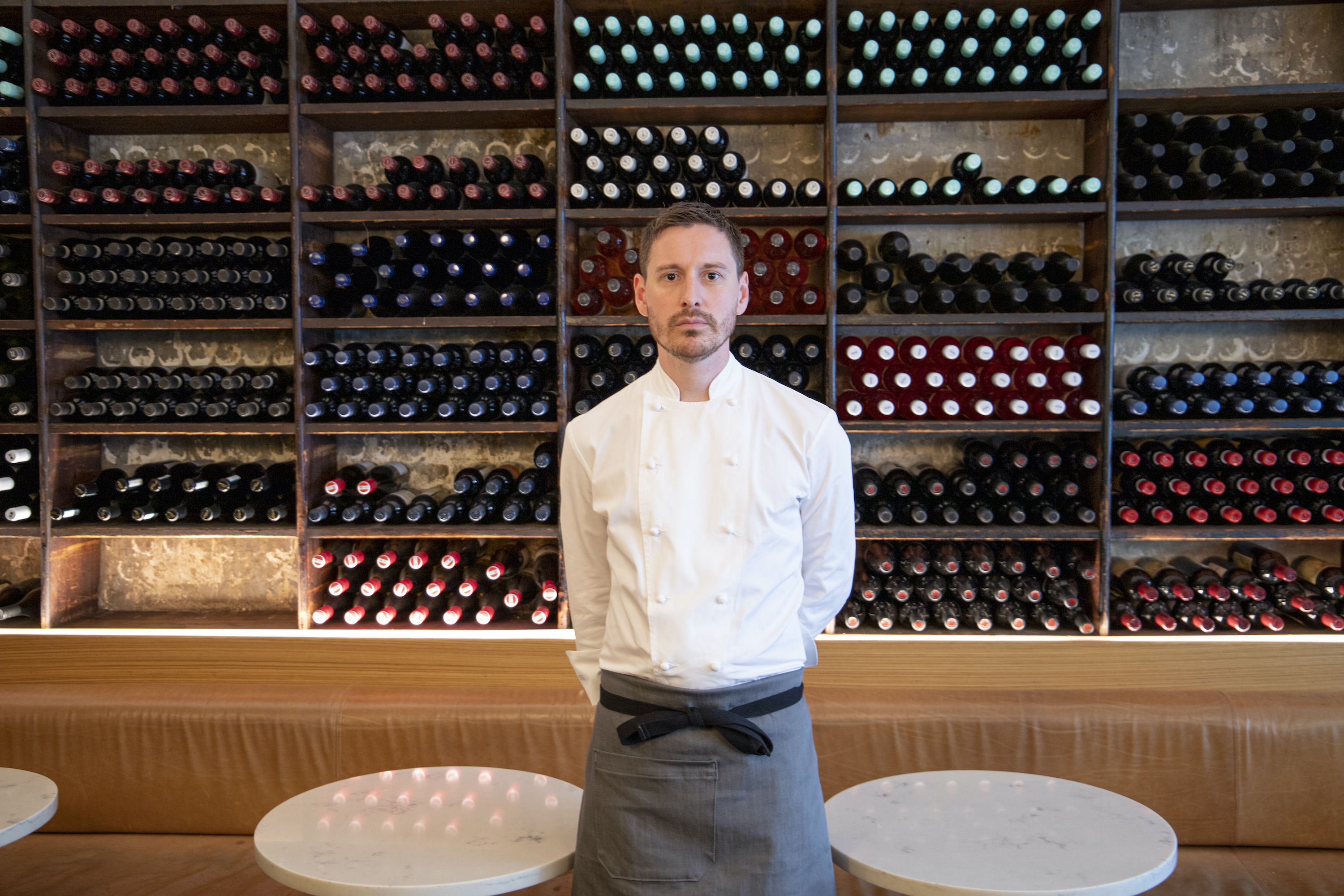 To Bottino's advantage, Chef Kenyon brings more appeal to the eatery. Thankfully satisfying the artsy folks residing in the neighborhood. He does so by complementing the comforting Italian food by putting his refreshing spin to it. Chef Kenyon's menu is filled with cooking techniques he developed from years' experience as lead chef at Eataly. The mecca of Italian cuisine. At Bottino he introduces his fresh takes on the Tuscan dishes.
Bottino's Menu
Take the daily meatballs and winter citrus dishes for example. The meatballs' interior is so juicy and flavorful. Then dusted with a 50/50 blend of pecorino and gran pandano. It's the appetizer you can't seem to stop eating. Even when the waiter asks if you're finished so he can clear the table for the next course. Patiently watching you scrape the tiny bits of remanence of sauce with the complimentary bread. It's tastes like these that remind you of why you're willing to book another reservation at Bottino.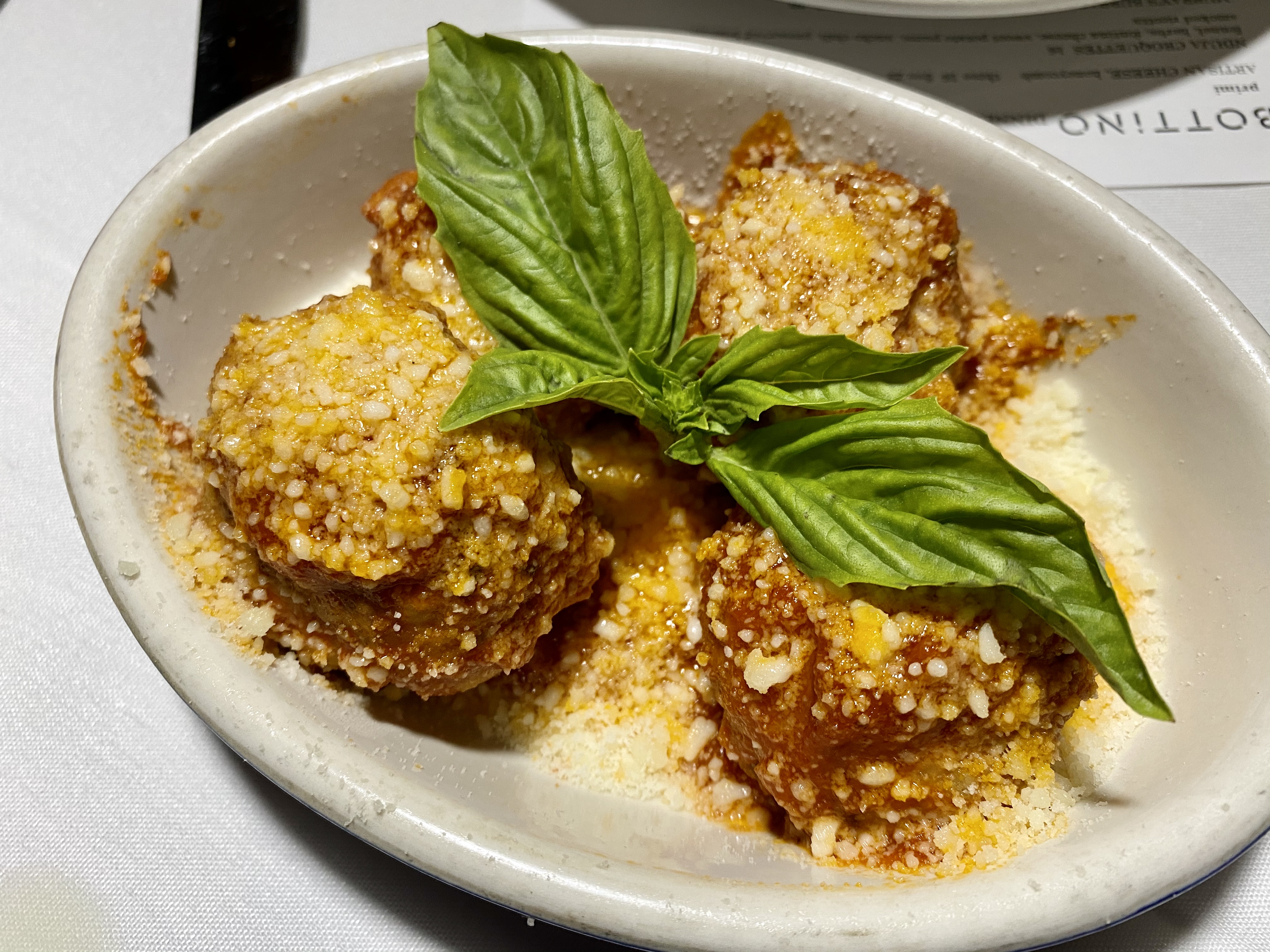 Recommended by waitress Lindsay, the winter salad is best to order to start if other dishes are "heavier".  Although it is beautifully plated, containing bright flavors of citrus which burst on a bed of spring mix and quinoa. It's definitely a lighter meal. As recommended by the knowledgeable waitress, it is perfect to balance for any rich dishes like the meatball appetizer. Or even the seasonal brown beech shiitake maitake mushroom side dish. Quite frankly it's a light, bright option for anyone seeking a lighter meal at an Italian restaurant.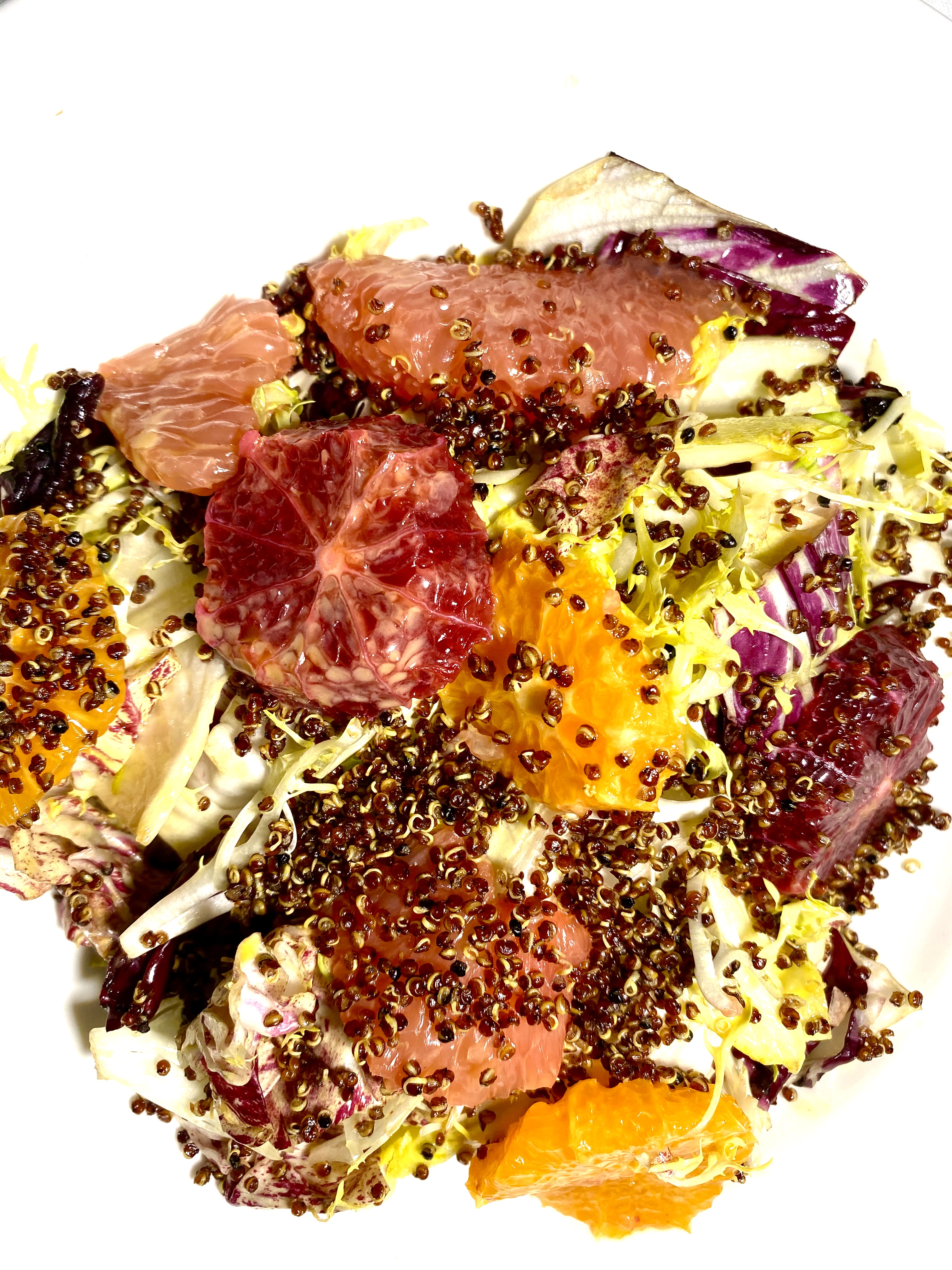 While the meatballs and mushrooms are must orders. A meal at Bottino should involve at least one pasta. The Cavatelli is one of them. You may glimpse the creamy cacio e pepe on the tables next to you. Being shared by the older couple discussing how they are navigating to the art gallery. Try the roasted eggplant Cavatelli.  It's a more exciting dish with a fire-y kick to it. It also features roasted flavors from the eggplant and of course the 50/50 blend of cheese to top it off. Because pasta without cheese is a sin.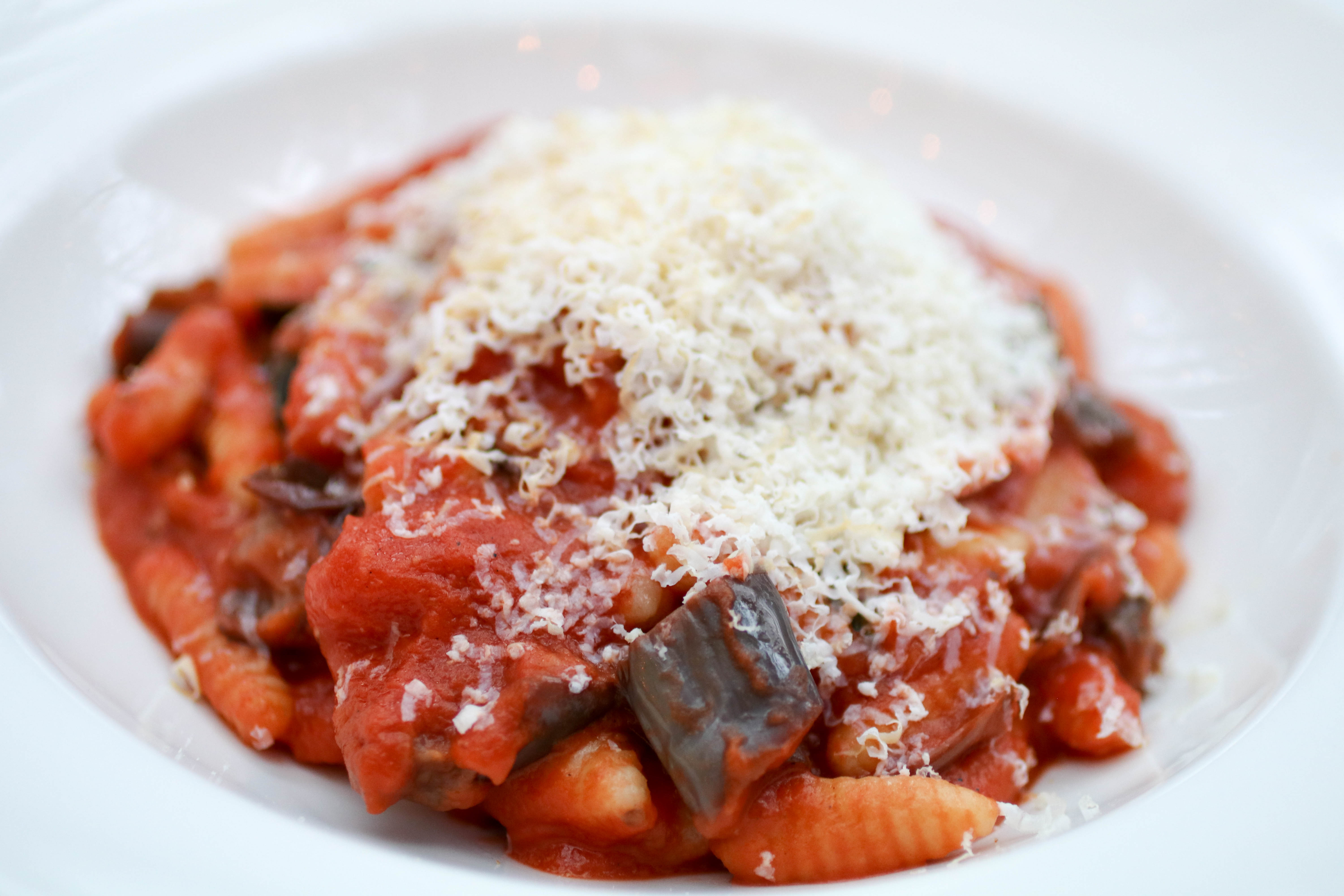 Following the delicious main courses is dessert. The rich and zesty Olive Oil cake is what you should get.
Despite the fact there are so many Italian restaurants in this city, Bottino is one you'll instantly return to.
Book your reservation here.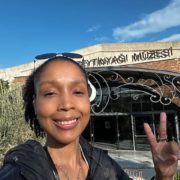 Alyssa Holder
Alyssa Holder is a writer specializing in food and travel topics since 2015.