This Italian Steakhouse in Roslyn, NY has created an indoor dining setup that allows for the most intimate dining experience, while at the same time keeping safety at the forefront.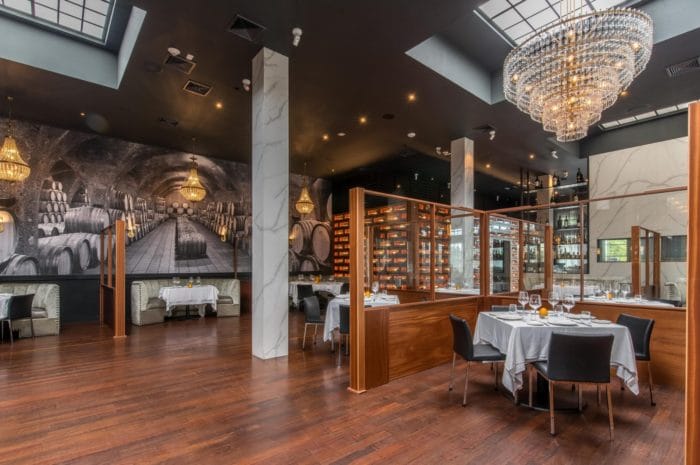 The team has provided an al fresco inspired dining experience with tables dressed in white tablecloths, separated by gorgeous glass and dark wood partitions and even curtains for a completely enclosed "cabana style" experience. Thus providing an intimate dining experience suited to cultivate romance and intimate conversations.
When entering the restaurant first thing you observe is a wall of wine bottles. They are beautifully displayed in a dark wooden wine cellar wall as a true focal point that is memorizing. A large black and white image of a wine cellar modeled after a picture captured in a well-known hotel in Istanbul is centered in the dining room and a gorgeous white marble bar is flanked on the right.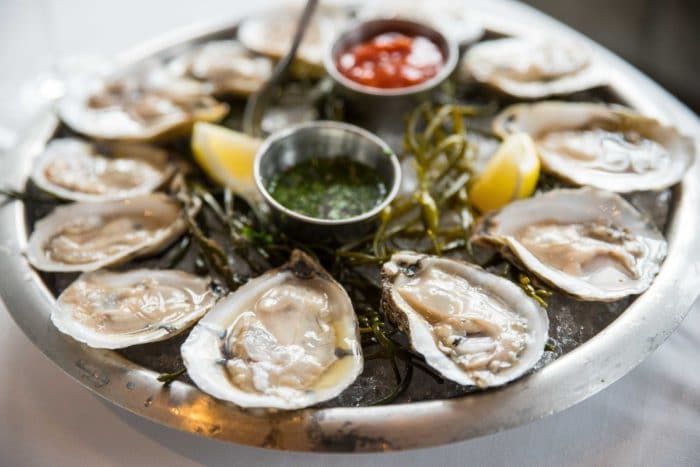 At Prime 1024, Chef Greg Yarrow helms the kitchen, bringing his passion for cooking to the beloved menu. With an array of choices, you are sure to leave with your partner with a full stomach. If you are really trying to kick up the romance, I encourage you to start with an aphrodisiac. With a selection of Kumamoto oysters and Blue Point Oysters; they are ready to boost the chemistry. Next, I would recommend choosing a few antipasti and share them with each other. Open up that banter with your partner allowing for an emotional connection to build. I encourage the Sea Scallops that melt in your mouth like butter and Applewood Smoked Bacon. It is slowly smoked and lightly drizzled with Vermont spicy syrup for a sweet and salty bite, providing a sensation that, "warms the heart and soul" when you eat them.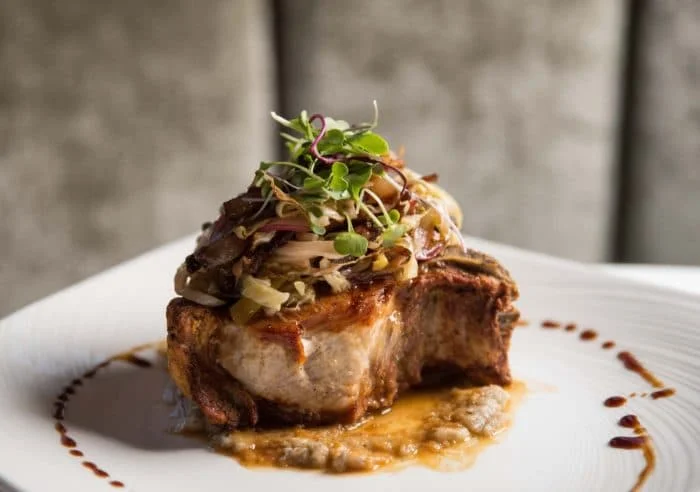 As for the grand dinner option you have an array of juicy and tender signature cuts from a well-known local butcher providing top-grade steaks and chops. With mouthwatering options, anything you choose will be expertly prepared in the kitchen to your preference. My preference is the 24oz Ribeye on the Bone with rich beefy flavoring coming from the marbling paired exceptionally with crisp pan-fried Brussel sprouts. Another great option is the mouthwatering, melt in your mouth 10 oz. Filet Mignon that cuts like butter. Each bite leaves you asking for more.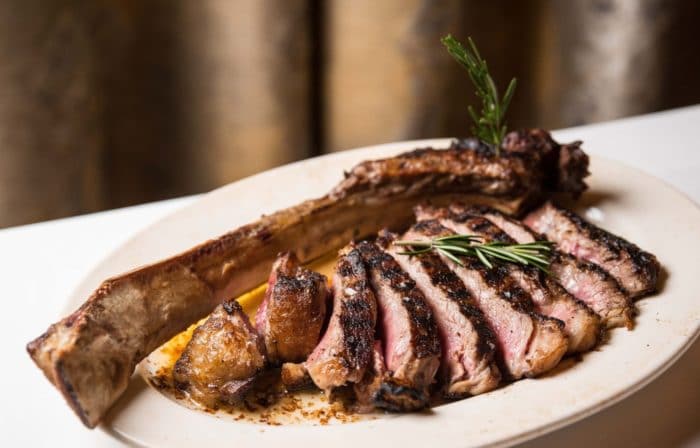 Lastly, take that flirtation to the next level by finish off the night with a specialty cocktail. Some of the options include the Spicy Passion Fruit Margarita, jalapeno-infused Exotico tequila, passion fruit, and pineapple; Cucumber Martini, Tito's handmade vodka, St. Germain, cucumber and lime; and Gold Rush, Four Roses bourbon, honey, lemon and ginger. If those aren't your cup of tea, my personal favorite is asking the Bartender for their signature drink. Bartender Danny gave me a cocktail that made me feel like I was laying on a hammock at the beach in the Caribbean.
You have all my pointers when it comes to igniting romantic with your partner, the rest is up to you. Now remember the rules: this is a unplug dinner which means turning off your phone, body language, and eye contact is key to truly listening, and lastly try to have some fun. Let go of all that stress that may be boggling up your mind and be present in this moment at Prime 1024.
LOCATION: 1024 Northern Boulevard, Roslyn, NY
WEBSITE: www.prime1024.com
PHONE: 516-621-1024
INSTAGRAM: @prime1024steakhouse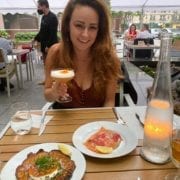 Izabela Jay
Izabela is passionate in the beauty and grace in the simple things in life. Izabela continues to have a passion for searching for the next food trend and trying the next unique next pairing for ingredients & flavors. She hopes you will join her on her journey to explore cultures and intensify the wanderlust that the palate hungers for.