You say summer, we say BUBBLES! Bring us your sparklers, and we will consume them in the sunset (or sunrise. Or rain.) together with some delicious finger food. Now, to guide you in the jungle that is sparklers (it's not really a jungle), we tested over 100 of the most common champagnes, "champagnes", cavas and proseccos on the market – and boiled the best ones down to a list of 20 awesome wines for almost any wallet, with notes on each wine from their respective winemakers. You're welcome!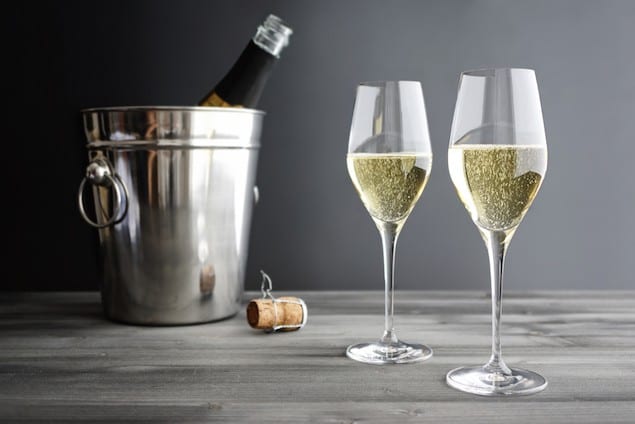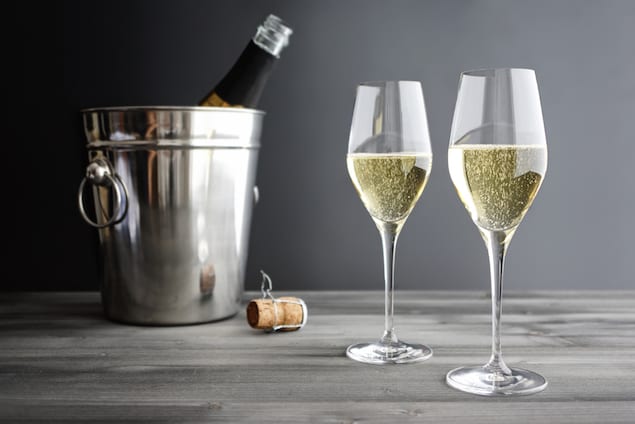 101 Bubbles N.V. ($15)
A pale yellow hue with a hint of green, this light sparkling wine is created with delicate bubbles, with 101 in each sip. Expect youthful citrus notes and a freshness on the nose, while a crisp acidity is balanced with white fruit flavors such as peach and pear to create a pleasant drinking experience
Anne Amie Vineyards Marilyn Brut Rosé 2011 ($42.95)
A magnificent rose, with aroma of raspberry, red velvet cake, cardamom, violet, flinty and freshly cut peach. Flavors of strawberry, bing cherry, baking spice, lime and sugar cookie with a long and zesty finish. This is decadence.
Argyle Brut Rosé 2015 ($50)
The 2015 sparkling wine vintage in the Willamette Valley was exemplary, showcasing the alluring depth and clarity the region has to offer. Narrowing down and focusing in on the windy, high elevations of the Eola-Amity Hills, and specifically our Spirit Hill Vineyard, this year's Brut Rosé aligns rose petal, peach skin, and cracked fennel with energetic mineral length and creamy texture.
Moët & Chandon Grand Vintage Brut Champagne 2012 ($75)
The attack is soft, supple and fluid. The palate then develops texture, with a softness like cashmere or felt. This initial softness gradually reveals a purity, the crisp structure lengthens, lingering, to offer an iodized, tangy finish, underscored by a mouthwatering hint of grapefruit.
Moët & Chandon Nectar Impérial (Demi-Sec) Rosé Champagne N.V. ($67)
The intense fruitiness of mature red fruits, strawberry soup, raspberry, pomegranate. Notes of sweet spices (vanilla, brown sugar). Hints of fresh mint. Balanced palate combining structure, smoothness and freshness.
Pierre Sparr Réserve Crémant d'Alsace Brut N.V. ($23)
Light yellow with green reflexes and fine pearls glitter in the glass, while the nose offers delicious flavours of Galia-melon, sweet woodruff and dried mango, lots of minerals and hints of nuts. The soft sparkling leaves a pleasant feeling on the palate, accompanied by a racy powerful body, followed by a crispy lemon taste who brings freshness to this crémant. After a while it opens up to a very complex sparkling brut, finishing with a long aromatically aftertaste.
Kuentz-Bas Tradition Crémant d'Alsace Brut N.V. ($24)
With rich aromas of green apples, flowers, citrus, and spice. The palate is slightly creamy with tastes of orange, lemon, and tart green apple skin. There are also notes of minerals and almonds along with a dry, vibrant finish.
Laurent-Perrier Brut Champagne N.V. ($45)
This fresh and pure wine is perfect for an apéritif. Its citrus and white fruits notes and its remarkable balance supported by a subtle effervescence, make it an ideal accompaniment to poultry and the finest fish.

Left Coast Cellars Queen Bee Bubbly 2017 ($36)
This salmon/orange colored sparkling wine displays aromas of grapefruit, wildflower honey, and baked apple. It opens on the pallet with bright acidity and melds into flavors of red apple skins and honeysuckle, culminating in a rich nectary finsih. An incredibly fun and different sparkler!

Left Coast Cellars 2015 Brut Rose of Pinot Meunier ($55)
Golden / Saffron colored. Butter cookie aromas and dry summer grasses accentuate fruitier and floral aromas of red apple skins, apricots, nectarines, honeysuckle and orange blossom. Mirrored flavors on the pallet are framed by drying effervescence and lingering acidity.

Delamotte Rosé Brut Champagne Grand Cru 'Le Mesnil-sur-Oger' N.V. ($74)
Delamotte Rosé follows the tradition of rosés made by maceration, whilst exhibiting the pronounced house flavor and delivering a Chardonnay with chalky, mineral notes. The ideal accompaniments for this sophisticated wine with slightly smoky notes are raspberry charlotte, red fruit soups and sugary desserts of the kind that Marcel Proust would surely never forget.
Henriot Souverain Brut Champagne N.V. ($39)
It bears the expression of the great Champagne terroirs through its balance of pinot noir and chardonnay. Its highly distinctive aromatic expression and length on the palate make it a superb aperitif champagne.
Feudi del Pisciotto Davolarosa Brut Rosé N.V. ($18)
A sparkling rosé with a Sicilian character, made from the best Nero d'Avola grapes of Feudi del Pisciotto vineyards: fine and persistent perlage, fresh and intense bouquet, great flavor and drinkability.
Korbel Ogranic Brut ($14)
While we do think it is a bit silly that Korbel still calls itself "Champagne", they actually crank out some very good sparklers at incredible prices. Our current favorite is the organic brut, which is crisp, delicate and bright.
Marqués de Cáceres Cava Brut 2016 ($11)
Pale straw color revived by fine bubbles. Bouquet of brioche with a hint of apples and white flowers. Dry and balanced in the mouth with good length intensified by its fine bubbles.
Marries well with all types of international cuisine such as fish and seafood, rice, pasta, white meats, spicy dishes, and cheese.
Chronic Spritz and Giggles N.V. ($15)
Tickle your palate with this Chardonnay and Pinot-derived sparkler with flavors of pears, apples and fresh-baked bread along with citrus, floral and spice notes.
Louis Roederer Brut Premier Champagne N.V. ($45)
Striking a perfect balance between youthfulness and maturity, seduction and character, freshness and vinosity, Brut Premier is a champagne that is harmonious and structured, elegant and lively, with a unique exuberance. Its structured texture, richness, and length are distinct. It is a full, complex wine that is both rich and powerful, whilst remaining a great classic.
Scharffenberger Brut Rosé Excellence N.V. ($24)
The wine has a pale salmon hue with integrated aromas of fresh raspberry jam and wild strawberries on a cream covered pastry base. The flavors are layered, round, fresh, fruity and long.
Gran Moraine Brut Rosé N.V. ($50)
Aromas of asian pear, honeysuckle, dragon fruit, rose petal, brioche, wild strawberry. Flavors of tangerine, kumquat, nectarine. Great balance and acidity, vibrant and exceptionally clean all the way through the finish, phenomenally precise.
Mumm Napa Brut Prestige N.V. ($24)
Brut Prestige is Mumm Napa's signature sparkling wine. It is a relaxed, yet elegant, wine that earns sparkling accolades from consumers and critics alike. Brut Prestige features fine bright citrus, red apple, stone fruit and creamy vanilla aromas, with hints of toast, honey and gingerbread spice. Its vibrant flavors are balanced by fine acidity and a rich, lingering finish.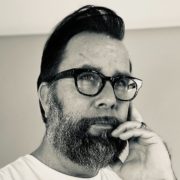 Kalle Bergman
Kalle Bergman is a food writer and media entrepreneur who is the founder of Honest Cooking and PAIR Magazine. As a food writer, his writing has been regularly featured in publications like Gourmet, Los Angeles Times, Huffington Post and Serious Eats. He is obsessed with simple food, more often than not from his native Scandinavia.