Fourth of July is right around the corner which means there is some sort of food and beverage menu in the works for the obligatory patriotic party. Don't stress over it, remember its a holiday for everyone to enjoy. Impress guests at your holiday party with these Fourth of July inspired cocktail recipes, ranging from berry bubblys, kiwi margaritas and a patriotic twist on an Aperol Spritz.
Raise a glass and get ready to celebrate America's birthday.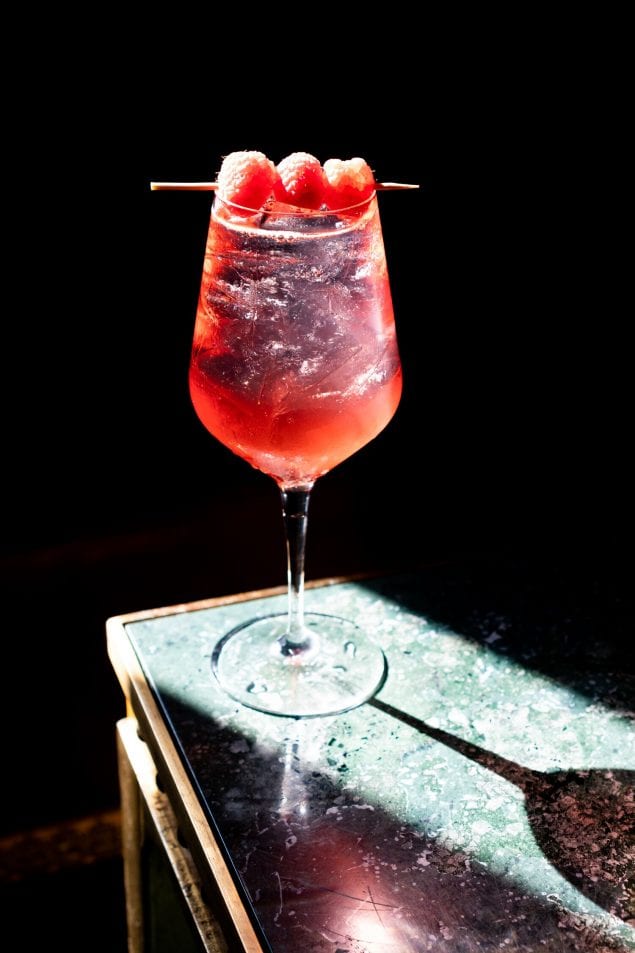 The Berry Bubbly found at Magic Hour Rooftop Bar is the perfect rooftop cocktail for summer. With wild berry vodka, agave, and fresh raspberries and topped with Moet Ice, this semi-sweet cocktail takes adds spark to the average bubbly for the Fourth.
RECIPE:
1 oz Belvedere Wild Berry
.25 oz Agave
.25 oz Combier Framboise
.25 oz Lemon Juice
Topped with Moet Ice
INSTRUCTIONS: Combine all ingredients into tin over ice (besides the Moet Ice) and shake well. Strain into a wine glass with fresh ice. Top with Moet Ice, and garnish with 3 raspberries on a skewer.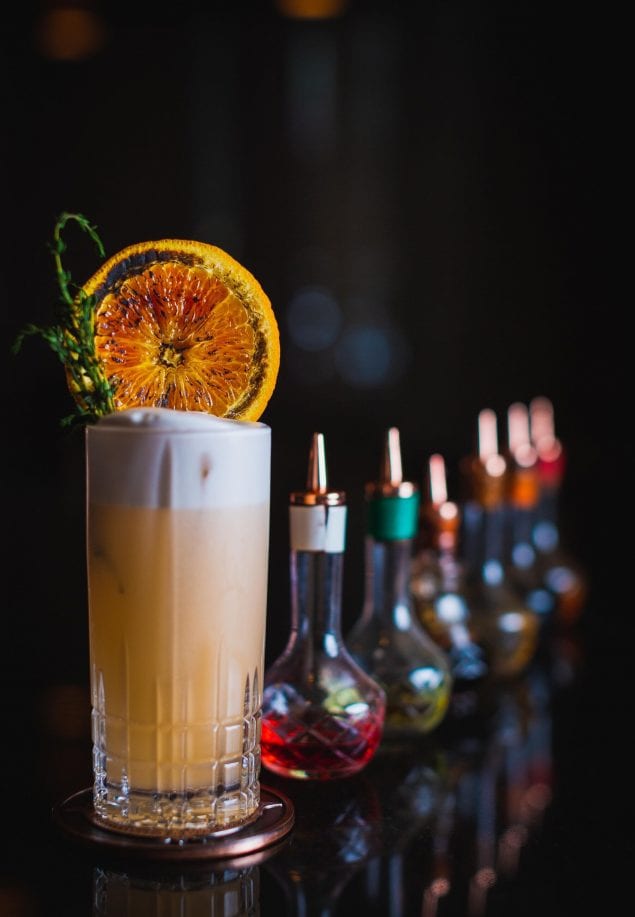 The Rizzo is the perfect cocktail for the gin devotees. Made with passionfruit, grapefruit, coconut water and egg white, ditch the boring gin & tonic and transform the drink into a colorful libation.
RECIPE:
1.5 oz Principe De Los Apostoles Gin
1.25 oz Passion Fruit
.75 oz Lemongrass Syrup
.5 oz Grapefruit
.5 oz Coconut Water
4 Dashes Aromatic Bitters
Egg White
INSTRUCTIONS: In tin, add all ingredients, including the egg white and dry shake. Then add ice and shake. Strain into a highball with lemon ice and garnish with grapefruit wheel and thyme.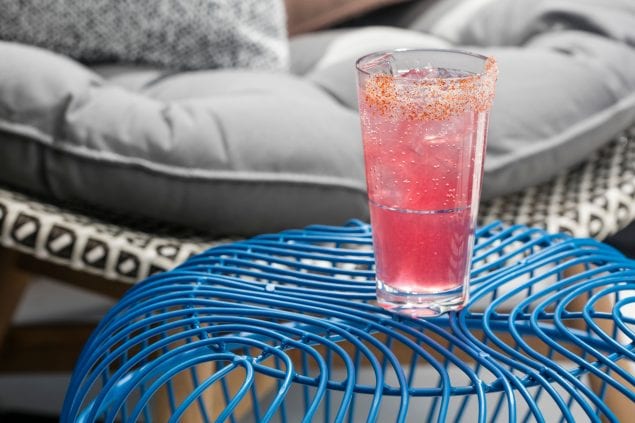 A perfect hybrid between a paloma and a margarita #3 is an amazing concoction for impressing guests at your 4th of July soiree. It can be made spicier by adding rim of spices and salts to add another kick of flavor to the drink.
RECIPE:
1.5 oz Calle 23 Blanco
.5 oz Grapefruit
.5 oz Lime Juice
.5 oz Ancho Reyes Verde
Pomegranate Syrup
Pinch of Pink Sea Salt
INSTRUCTIONS: Combine all ingredients to a tin over ice and shake. Coat the glass with a spiced rim (salt, sugar, pomegranate dust and cayenne) and strain into a highball with fresh ice. Sprinkle in a pinch of pink sea salt.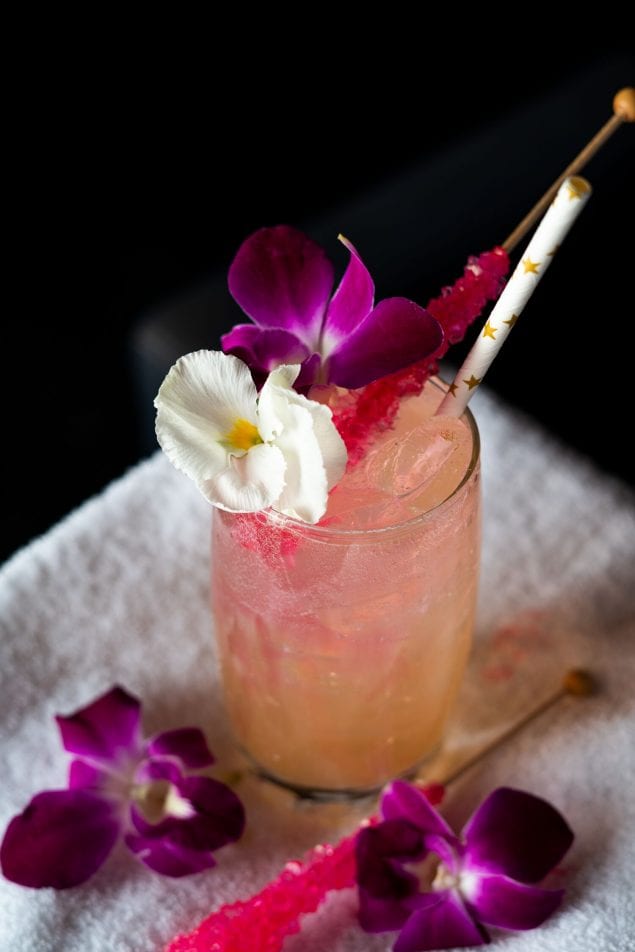 The Femme Fatale is a light and refreshing cocktail that any vodka enthusiast would enjoy. Garnished with fresh edible flowers and rock candy, this refreshing and  Instagrammable cocktail is sure to steal the fireworks show.
RECIPE:
1 oz Belvedere Vodka
1 oz Lillet Blanc
1.25 oz Grapefruit Juice
½ oz Simple Syrup
INSTRUCTIONS: Combine all ingredients over ice and shake well. Strain onto fresh ice in a rocks glass. Garnish with edible flowers and rock candy.
Pompelmo Rosa – Courtesy of Phil Testa, Beverage Manager at PHD Terrace at Dream Midtown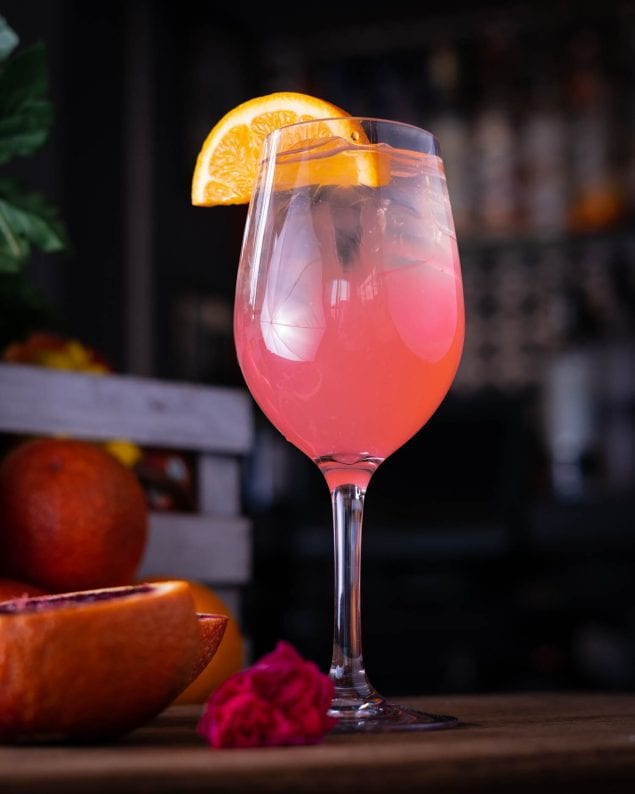 Inspired by Positano, Italy the Pompelmo Rosa is an elevated take on the Aperol Spritz. The cocktail is complimented with grapefruit and lemon juice and an orange wedge – super light and refreshing!
RECIPE:
1.5 oz Grey Goose Vodka
1.5 oz Grapefruit Juice
.75 oz Aperol
.5 oz Lemon
Prosecco
Orange Wheel
INSTRUCTIONS: Combine all ingredients, except bubbles, in shaker and shake with ice. Pour contents into a wine glass with fresh ice and top it off with Prosecco. Garnish with a orange wheel.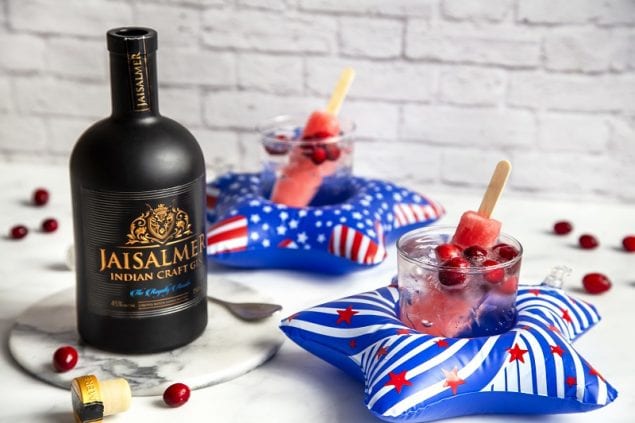 A classic G&T never disappoints. This summer, elevate the cocktail with some frozen cranberries for a pop of color and add a Popsicle to bring out the inner child in you!
RECIPE
2 ounces Jaisalmer Indian Craft Gin
4 ounces Fever-Tree tonic water
2-3 frozen cranberries (garnish)
1 popsicle (garnish)
Ice
INSTRUCTIONS: Pour Jaisalmer Gin and tonic water over ice in a tall glass. Stir and garnish with a popsicle and cranberries.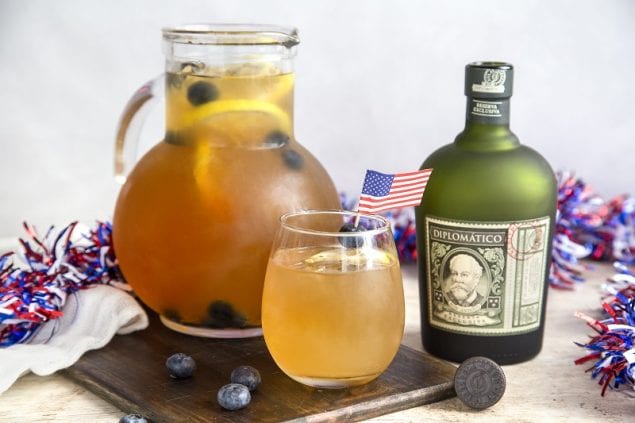 In anticipation for the uninvited guests (you know it happens), whip up this easy and delicious lemonade; it's as easy as 1-2-3! Diplomatico Rum combined with lemonade is the perfect combination to beat the summer heat.
See Also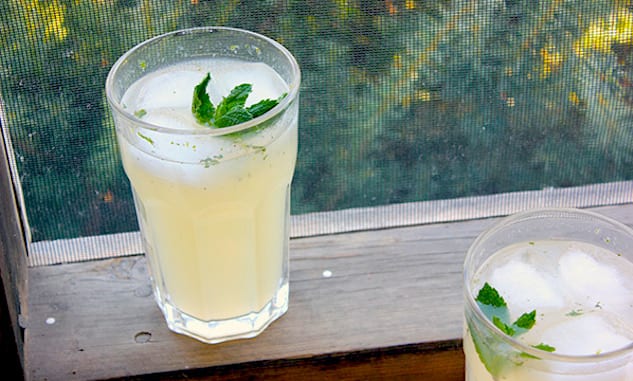 RECIPE
2 cups
Diplomatico
Reserva Exclusiva
3 cups lemonade
1 cup cold water
4-6 dashes Angostura bitters
Lemons (garnish)
Blueberries (garnish)
Ice
INSTRUCTIONS: In a pitcher, pour Diplomatico Rum, lemonade and water. Add in lemon and bitters. Garnish with lemon slices and blueberries. Serve chilled.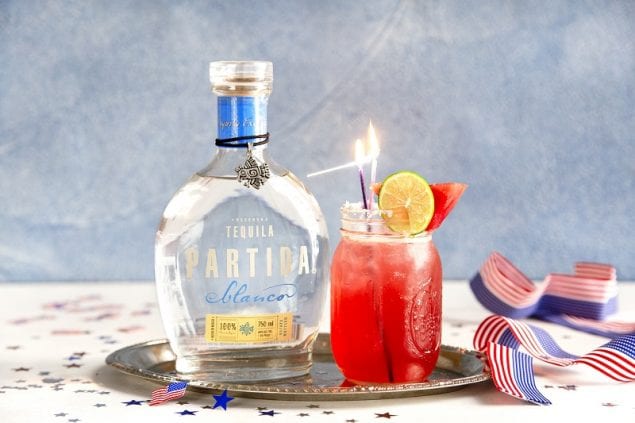 We're all fired up this July 4th with Partida's go-to Watermelon Margarita. With just the right amount of cool (and tequila!) this is going to be your go-to drink all summer long.
RECIPE
1½ ounce
Partida Tequila Blanco
Kosher salt
1 lime wheel
3 ounces fresh watermelon juice
¾ ounces fresh lime juice
Watermelon (garnish)
INSTRUCTIONS: Place some salt on a small plate. Rub rim of an old-fashioned or rocks glass with lime wheel (reserve for serving); dip in salt. Combine watermelon juice, Partida Tequila, and lime juice in a cocktail  shaker and shake vigorously. Strain cocktail into prepared glass and garnish with watermelon lime wheel.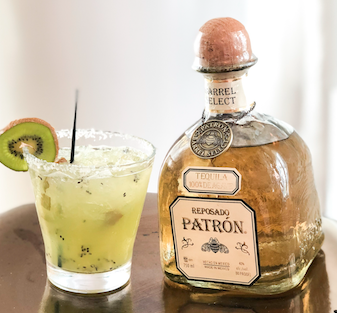 Made with blend of  fresh sour mix, kiwi mix and Wyndham Grand Clearwater Beach exclusive Patron Wyndham Grand Reposado Tequila. This delicious margarita is refreshing must have for the summer.
RECIPE
2oz Patron Wyndham Grand Resposado Tequila
1 oz Patro Citrus
1 oz Real Kiwi Mix
1 oz Fresh Sour Mix
INSTRUCTIONS: Drop one  kiwi wheel (skin removed) into a pint glass and muddle. Add Patron Silver and Patron Citrus, then add kiwi real mix and sour mix. Add ice and shake 10 times. Strain over fresh ice into old fashioned wine glass. Garnish rim with sugar and place kiwi wheel atop drink.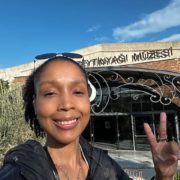 Alyssa Holder
Alyssa Holder is a writer specializing in food and travel topics since 2015.