These Easy Cauliflower Tots are the perfect baked bite-size appetizer, made with fresh cauliflower, scallions and parmesan cheese.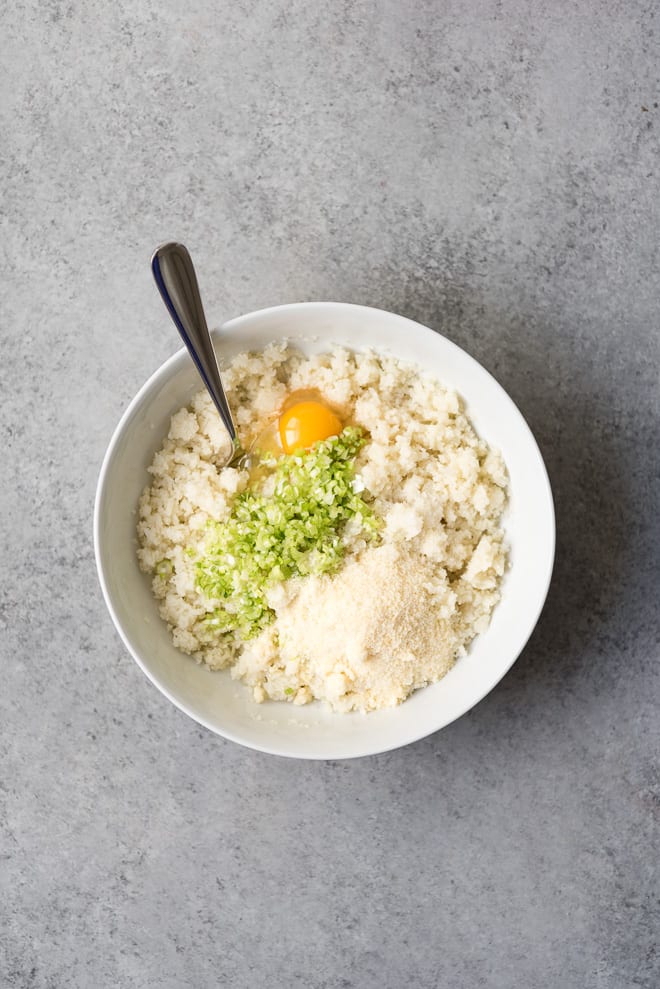 TOTS. I mean, who doesn't love a good tot?! Today I'm sharing these Easy Cauliflower Tots because they're perfect for everything. Game day, dinners and more. I know it might sound weird but I've always wanted to make these and for some reason never have.
But let's clear the air here. These are NOT going to taste like or have the same texture as regular tater tots. Because they're made of mostly vegetables, they'll be slightly crispy on the outside and soft in the middle. And these are baked, not fried which is always a plus in my book.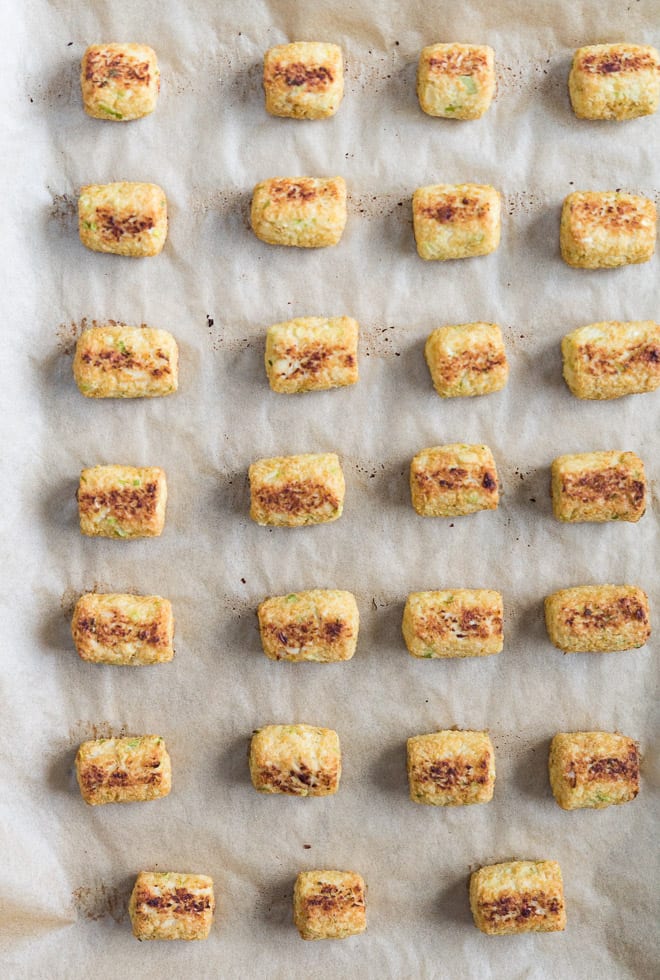 We start with some steamed cauliflower and turn it into rice with a food processor. Then simply add the remaining ingredients into a large bowl before forming the tots.
Bake on a parchment lined baking sheet and that's it!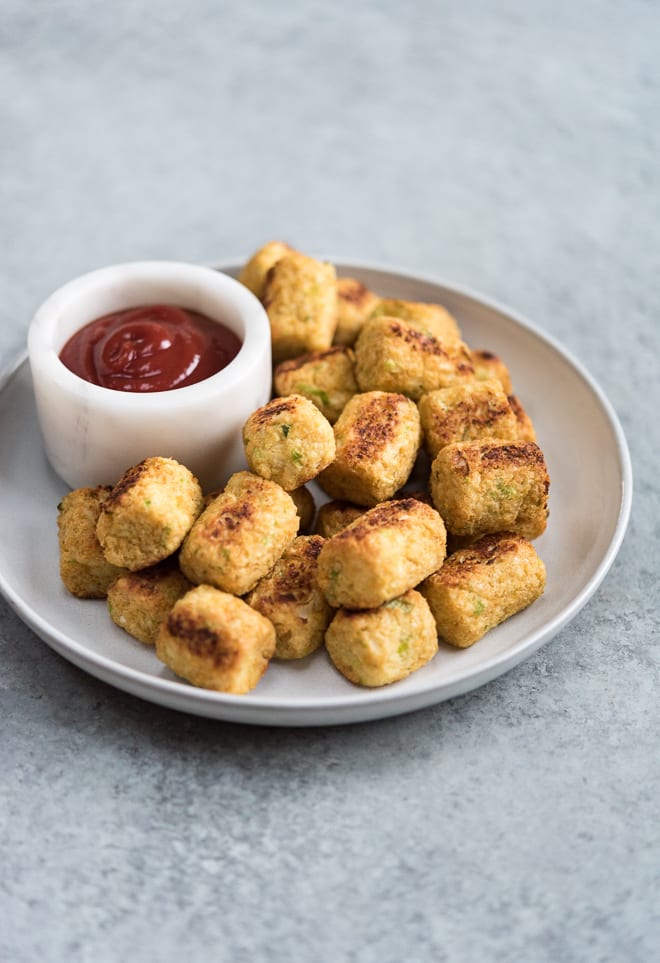 Ava totally loved these, Zoe not so much. But I'll take 1 out of 2! I hope you guys love these, and feel free to get creative with your flavors.
Click HERE for the recipe.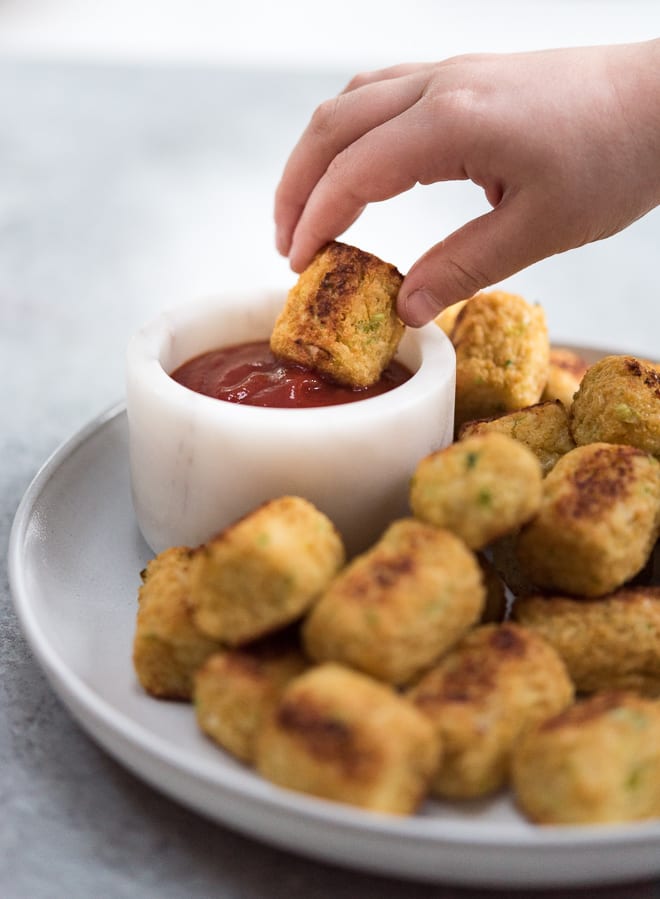 Laney Schwartz
Laney spends her time being a home cook, mom, wife, workout junkie, and ultra crazy food lover.