Georgia has an incredible food culture that represents the country's melting pot of influences and stays away from the global fine dining trends.
Georgia is a gracious country. A melting pot of history, culture, art, gastronomy and a wine making tradition that gains admirers around the world, making it become a desired destination for travelers and foodies that want to travel outside the box. The country has been going through a sort of a culinary awakening in the past years. New bars and restaurants are opening all over. Their local wines are coming in from cities like Kakheti and Imereti and provide juice to natural wine bars and fine dining restaurants that dare to go on that route all over the world, and foodies are starting to change their trips to Spain, Italy and France, to venture into this land where Persian, Turkish and Russian influences combine to result in the most bohemian corner of the globe.
Tbilisi is now even the home for a new international food event: Tbilisi Gastro Week organized by Irakli Nadareishvili. Last year, on its first edition, the event hosted star chefs like Maksut Askar from the Michelin star restaurant Neolokal in Istanbul, João Oliveira from the one Michelin star restaurant Vista in Algarve and Janaina Rueda from the super successful A Casa do Porco in Brasil, restaurant that holds the 7th spot on the prestigious list of The World's 50 Best. Talks, tastings, a special screening of the documentary "Michelin Stars: tales from the kitchen" hosted by its culinary producer Kristian Brask Thomsen, and an array of collaboration dinners and local star chefs events took place during that week, all with the promise to return this year for a second edition.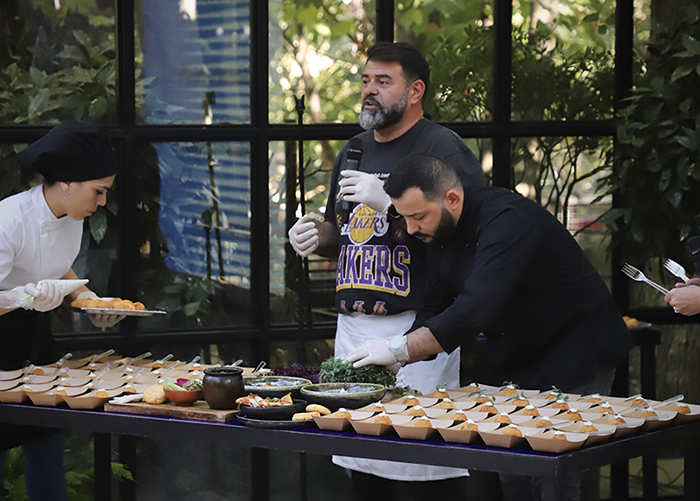 All these ingredients are turning this country into a recipe for success. The perfect place for a food and wine lover to explore. But gastronomic events aside, what makes Georgia so attractive is its food and how important the whole ritual of eating and sharing is for them. A great example is the fact that their supras, their traditional feasts, were inscribed into their Intangible Cultural Heritage in 2017. Those supras are a celebration of the history of their land through flavors and toasts. An almost excessive show of fresh ingredients, breads, grilled meats, cheeses and of course, bottles and bottles of ambar, white or red wines that flow the beat of the designated Tamada, the toastmasters of the feast. 
The instagram friendly khachapuri, a cheesy bread that hugs your soul, or the explosively flavorful khinkali that reminds you that you are in a land located between Europe and Asia are my two personal favorites local dishes. But the one that surprised me the most as a Venezuelan was the mchadi, a cornbread that reminded me of Venezuela's most consumed and loved dish, the arepa. It's simply real food. Tasty, simple, unpretentious, fresh and with a lot of soul.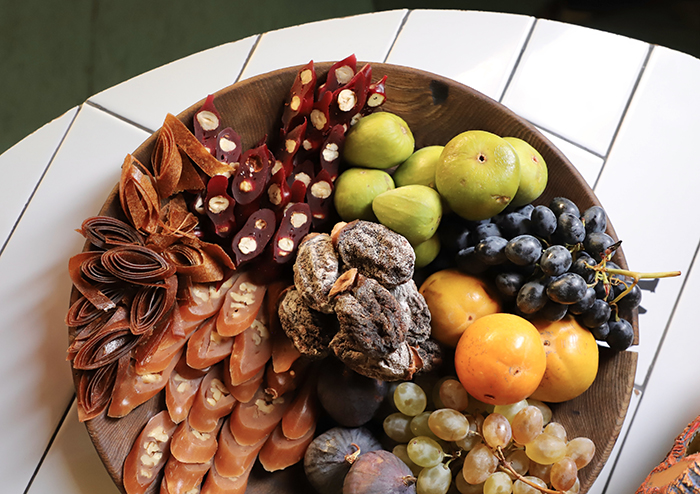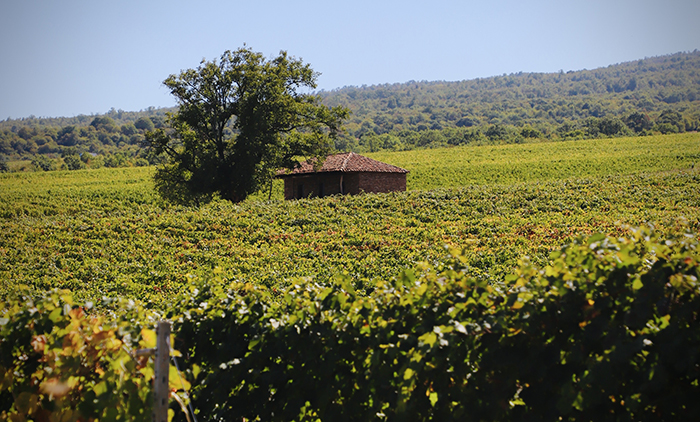 Places like Pheasant's Tears in Sighnaghi, a cellar committed to reviving Georgian varieties and lesser known terroirs directed by John Wurdeman, or Chveni in Tbilisi from chef Guram Baghdoshvili are great examples of this renaissance I'm writing about. Restaurants that represent to perfection this new wave of Georgian cuisine that combines tradition and heritage with creativity and a new point of view. Another protagonist of this culinary story is star local chef Tekuna Gachechiladze, owner of five different restaurants like Cafe Littera in Tbilisi or Silver Lakes Farm in the Allazani Valley. I spoke to her about her role in the renaissance of Georgian cuisine and this is what she had to say.
A lot of people give you credit for this new wave of Georgian cuisine Tekuna. Can you tell me your side of the story?
Georgian cuisine has always been a fusion cuisine because of the silk road, because of so many invitations and rules. We were ruled by Persians, Mongols, Russians…and this all left a significant mark in our culture. You could say that I've had a big role in the development of new Georgian cuisine. What I did was to go back into our history, explore, study and then, with my point of view, rewrite and rebuild our traditions. It was something that happened very organically and naturally.
I really never intended to do this. In the year 2000 I was living in New York and the city was leading a gastronomic movement to bring new flavors and ideas into American cuisine. When I came back to Tbilisi in 2004 I wanted to do the same thing for our cuisine, and that's how it all started, very naturally.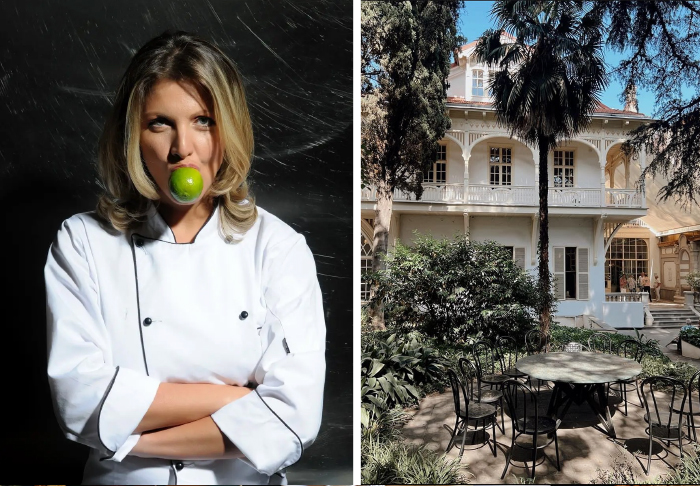 Can you give me an example of one or two dishes where you can clearly see and taste this new Georgian cuisine?
At that time, my first idea was to go back in history and revisit tradition but with new, fresh and local ingredients. One of my first experiments was to change the main component of our beloved chakapuli stew, traditionally made with lamb. I used mussels from the black sea instead to see how this very traditional dish would work and you know what happened? People started to eat local mussels and now we even have two local farms producing mussels.
Another thing I did was incorporate raw fish into our cuisine and culture with dishes like the trout carpaccio with peaches, or a new take on our traditional Kharcho soup but instead of using beef, I used shrimp. And even though the shrimp are not local, my intention was simply to open the minds and palates of people and make them see that tradition and creativity can produce great things.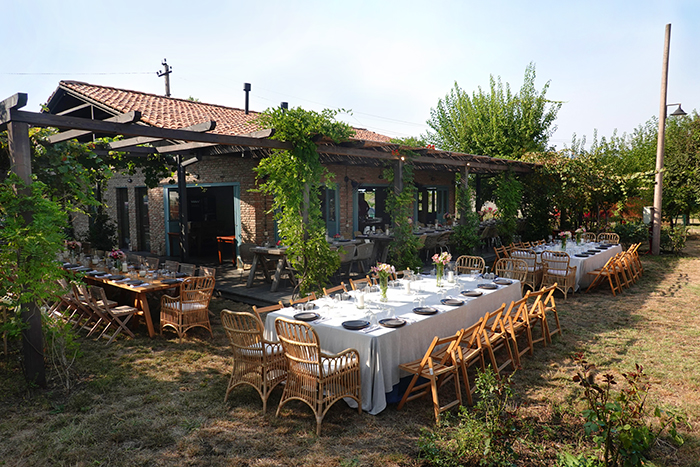 And while Georgian cuisine is most certainly making more waves internationally, Chef Gachechiladze isn't convinced that we'll see more fine dining on the horizon anytime soon.
I think that Georgian cuisine is not fine dining cuisine. At least not now, and it probably would need some years and a new generation of young chefs who will go abroad, study, explore, work at the best restaurants in the world and find inspiration to change things. We have the base and the soul, but we need people to make that jump and it takes a lot of young, creative, passionate chefs to do it. I think we need more time. It's like it happened in the Basque country 4o years ago or in the Nordic countries 25 years ago, for example.