How to Make Perfect Millionaire Bars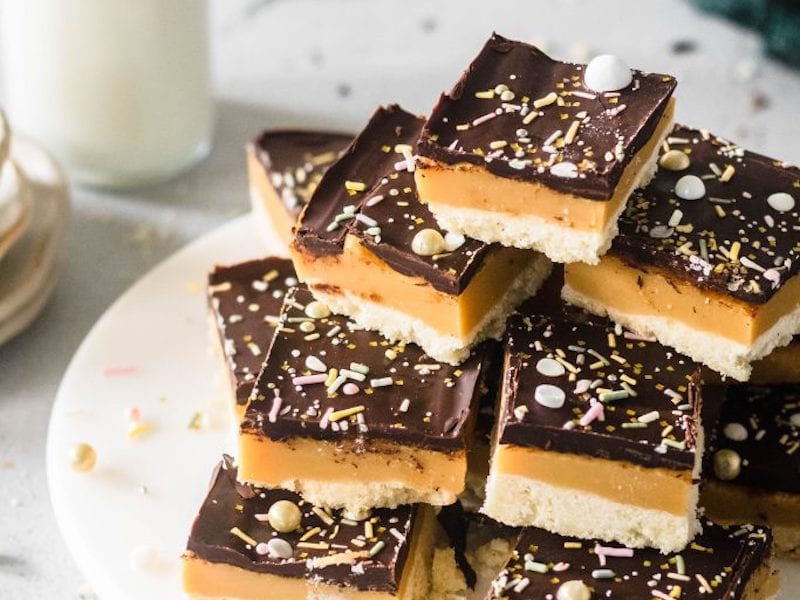 These millionaire shortbread bars have three distinct layers of buttery shortbread, chewy caramel and dark chocolate.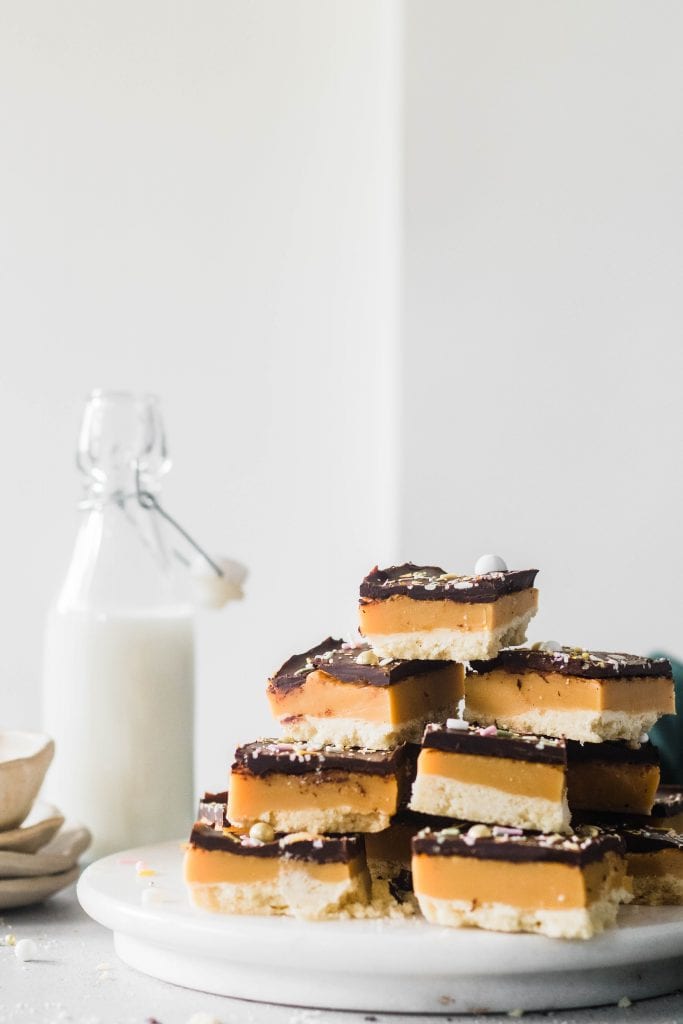 The entire process of making these delicious chocolate caramel slices couldn't be simpler. You only really need to work on 2 main processes – the shortbread base and the caramel filling. The chocolate portion of the millionaire shortbread is achieved by simply melting it. Literally, that's all! They're so simple and perfect for when you're craving a treat that's buttery, full of chewy caramel and dark chocolate.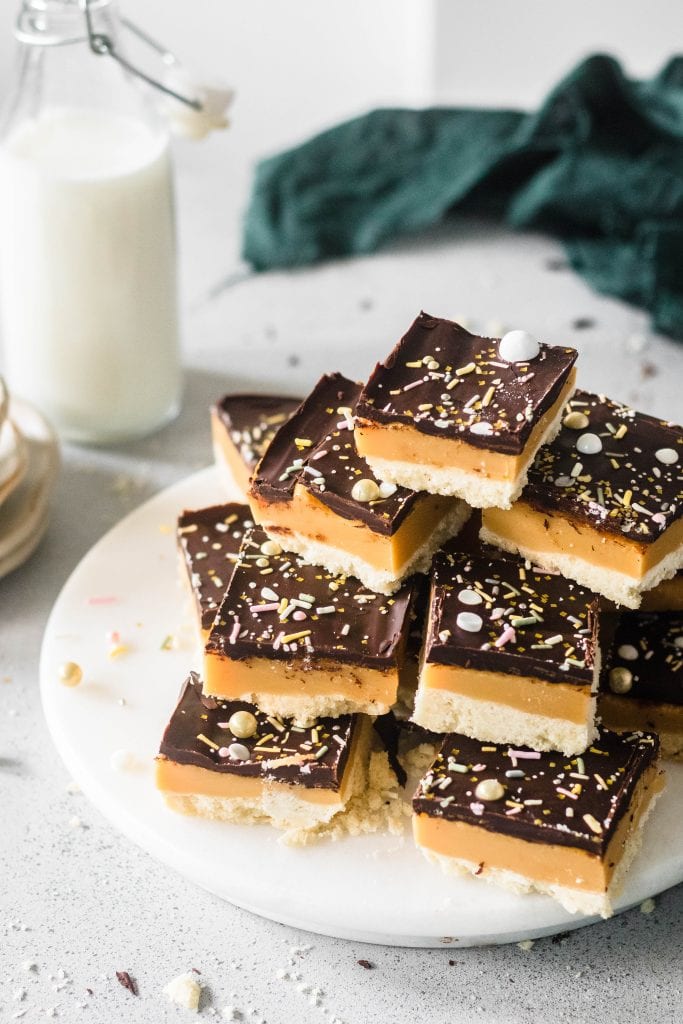 The basic rule of thumb for when you make shortbread is the ratio of 2:1. For every two parts of all purpose flour, you use 1 part of butter. In simpler terms, you use halve the amount of butter for the total amount of flour you use. Say you're using 200 grams of flour, you'll then use 100 grams butter.
Another important thing to note when making shortbread is to ensure that your butter is super cold! So, no room temperature ingredients for this section. The cold butter needs to cut through the flour. The mix will tend to look like breadcrumbs. You can do this in one of many different ways – you could use your fingertips to rub the butter into the flour (this is what I've done), you could use a pastry cutter or simply use a food processor. This is the fastest way to do it but I absolutely detest all the washing up required afterwards! If you have a dishwasher, you're sorted! I, unfortunately, don't so I have to scrub all the pots and pans (least favourite tast!)
The shortbread will not achieve any colour and will still be pretty pale looking and that's exactly what you're after. You basically bake this shortbread base first. You need to bake it almost 80% and the final 20% happens when you pour the caramel filling.
For the filling… This is literally the simplest caramel you will ever make! All you need is a can of sweetened condensed milk, salted butter and sugar and you're good to go. Keep cooking this mix on low heat. Eventually after about 15 minutes or so, you'll notice that the caramel begins to thicken and develops a beautiful amber colour. This is basically the filling ready but you go one step further and bake this in the oven after pouring over the shortbread base. Bake it for 5 minutes and the top gets beautifully bruléed. Oh the deliciousness that is this layer! It's very hot right now so be careful, you don't want to burn yourelf
The final touch on these millionaire shortbread squares is the pouring of melted dark chocolate. Chop up your favourite chocolate bar, melt in the microwave at 10 second intervals and once the mix is smooth, glossy and uniformly melted, pour over the shortbread and caramel layer. Let it cool for about 10 minutes and then generously top it with sprinkles (because, why not?)
Guys, this is legit one of the most indulgent treats you can make for yourself or your loved ones! The Every bite gives you a sensation of different flavours and textures – the buttery crumbly shortbread, the chewy salted caramel balanced wonderfully with the bitter notes from the dark chocolate and crunch from the sprinkles! Oh boy, need to get myself a big square of this millionaire shortbread ASAP!
Click HERE for the recipe.
Samina Patel
Just a simple girl with a fancy camera and a well greased cake tin.