Sometimes oak gets a bad rap in wine, but here at the website – we can't resist a good oaky wine from time to time. In fact, we celebrate oak, and here are a few of our current oaked favorites, in no particular order.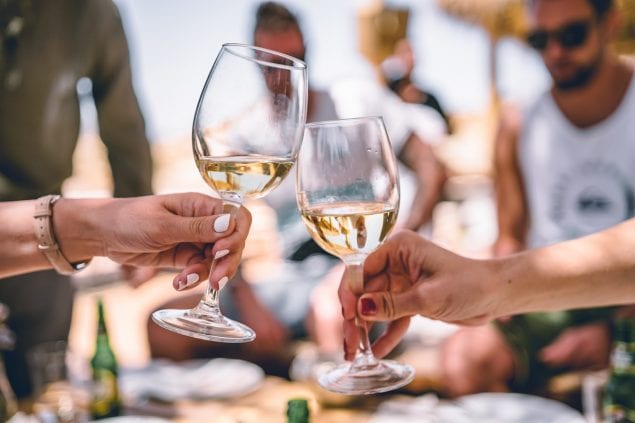 Barton Paradise City Syrah 2016
$60
From the Barton family's estate vineyard, this is a very dark Syrah with aromas of blackberry, balsamic, lavender and thyme flowers. There's a rich blueberry flavor at the core of the palate, where cocoa shavings, tense tannins and a lilac florals combine for a multi-layered wine. (Wine Enthusiast)
Copia 2017 Cabernet Sauvignon$58
Lush and opulent, Copia's Cabernet Sauvignon brings sweet red and blue fruits along with tobacco and an herbaceous quality. It's a wine that is generous in its mouthfeel, aromatics and finish. Sultry and addictive, the texture strikes a balance between softness and full body. This Cabernet offers great depth of flavor, complexity and balance. It is highly expressive in its youth and able to age beyond the next decade.
Hacienda de Arínzano Tempranillo 2015$17
Intense aroma, fresh fruit, pastry cream, balsamic mentholated, spicy.
Notes of cinnamon, smoky and roasted coffee. The palate is intense with pronounced expression and volume. Long persistence and balanced with
ripe and sweet tannins. Reminiscence of candied fruit.
Angela Chardonnay 2017, OregonAngela Estate winery is a collaboration between native South African and second-generation wine producer, Antony Beck and winemaker, Alban Debeaulieu. The winery was named in honor of Beck's wife, Angela.
$35
Chronic Cellars Sir Real Cabernet Sauvignon, 2017 Paso Robles$14.99
This gallant Cabernet Sauvignon keeps watch over your taste buds with regal layers of black cherry, mocha and fresh savory notes. A wine with noble intent, there is a deep core of dark fruit and harmonious tannins that drives through to a fearless finish.
Hahn Chardonnay, Monterey County, 2018$15
Aromas of pineapple, lemon zest and toasty vanilla. Bright acidity welcomes the palate, leading to a perfect balance of tropical fruit and subtle vanilla toast flavors that culminate in a lingering, clean finish.
Bread & Butter Chardonnay, California, 2018$15.99
This Chardonnay opens delicately with rich notes of vanilla bean and almond husk, which is reminiscent of a decadent crème brûlée. Those creamy notes continue to your palate where they are joined with bright acidity and well integrated oak that leads into a long, creamy finish.
Hacienda de Arínzano Blanco, D.O. Pago de Arínzano, 2017$20
Very gentle attack, round with mild sweetness. Creamy, fresh and buttery. Very balanced and persistent finish.
Hahn Estate Chardonnay, Arroyo Seco 2017$20
Inviting aromas of pear, peach, lemongrass and green apple with hints of butterscotch and vanilla. The palate is energized by tropical fruits, pear, and peach with hints of toffee and oak wrapped in balanced acidity with a creamy, long finish.
Hahn SLH Chardonnay, Santa Lucia Highlands, 2017$25
Hahn SLH Chardonnay greets the nose with citrus, stone fruit and hints of banana and vanilla. A viscous mouth fill, medium acidity with hints of pear and vanilla.
Justin Isoceles, 2017$76
Full-bodied, with ripe black fruit, complex barrel spice and amazingly ready to drink right out of the gate, you can try a bottle or two now, but make sure to save a few to enjoy this wine as it continues to evolve after some time in the cellar.
Four Virtues Bourbon Barrel Aged Cabernet Sauvignon, Lodi, 2017$25
An intense, full-bodied wine with flavors of dark berries, sweet oak and spice. A smoky finish with firm, yet refined tannins.
2016 Arínzano Gran Vino Blanco, D.O. Pago de Arínzano, 2017 $69.99
The aromas and mouthfeel are extremely balanced, and you can taste the love that went into crafting this beautifully grown wine. It is quite refreshing to find an oaked Chardonnay that is not an absolute beast, or butter bomb on the palate. I find this Chardonnay to be pretty, but not at all wimpy. (TX Wine Lover)
River Road Double Oaked Chardonnay, 2018$15
The "Double-Oaked" story begins with a special blend of American and French oak experience. Grapes sourced from both estate-owned and family owned vineyards convey a true expression of the people, varietals and artistry behind these unique wines.
Beringer Bros. Bourbon Barrel Aged Cab Sauvignon 2017$18
This is a bold wine that is bursting with aromas of blackberry, dark chocolate, and vanilla cream. The palate is lush with ripe tannins and integrated acidity, showcasing toasted hazelnuts, toffee, and black cherry preserves on the finish.
Beringer Bros. Bourbon Barrel Aged Chardonnay 2017$18
Showcases a bouquet of ripe apricot, vanilla bean and buttered toast. The palate evokes apple pie and vanilla ice cream with caramel coming through on a lingering finish.
Long Meadow Ranch, 2018 Farmstead Cabernet Sauvignon $32
The Farmstead Cabernet Sauvignon is aged in 75% neutral and 25% new French oak barrels. This wine display flavors of red fruit, violets, and dried herbs. The juicy tannins and soft palate pair beautifully with rosemary braised lamb shanks.
Oak Farm, 2017 Tievoli Red Blend$22
Oak Farm Vineyards is a family owned and operated estate winery located in Lodi CA. Today, many of the property's enormous oaks still stand tall. Aged in Oak Barrels (8 months) this red blend of Zinfandel, Primitivo, Barbera, and Petite Sirah creates layers of complexity with flavors of dark fruits and vanilla spice. It is bold in flavor but maintains a balanced and smooth finish.
See Also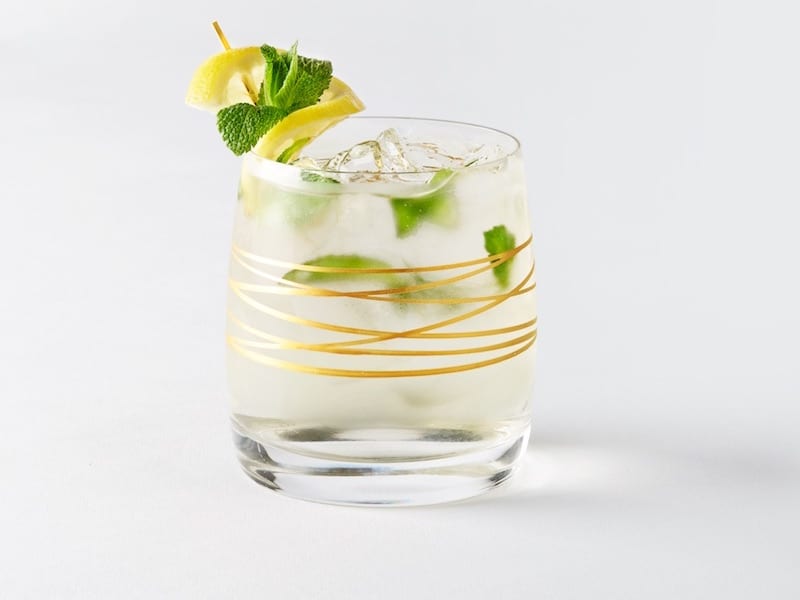 Grey Alpha, Cabernet Sauvignon 2017, CA$50
This 2017 vintage has bold, dark fruit notes of black plums, black cherries and currants. On the palate there are notes of leather, cigar box, molasses and eucalyptus. The Alpha will age gracefully for 10+ years.
La Crema, 2018 La Crema Monterey Pinot Noir$23
Aged in Oak Barrels for 9 months this Pinot Noir exhibits aromas of black plum, cherry, rhubarb and hints of eart and loam. Flavors of red plum, raspberry and blood orange are underpinned by distinctive riverstone minerality and savory umami character. Plush and richly textured with juicy yet balanced acidity and integrated toasty barrel spice.
Vina Pomal, 2014 Reserva$25
Vina Pomal Reserva 2014 is 100% Tempranillo, the flagship grape varietal from Rioja in Spain. The wine aged for 18 months in barrels of American oak, which allows it to qualify for the Reserva classification. In this wine, 20% of the American oak is new, which can be identified by delicate aromas of vanilla, cloves, coffee and cedar which complement other aromas and flavors present in the wine such as fig, prune and peony.
Luce Della Vite, Lucente$30
Lucente is the second wine of Luce, a wine with contemporary style, immediate and great pleasure, and like its elder sibling, an authentic interpretation of Montalcino and the Luce estate. After the first strict selection of the very best grapes for Luce, the next selection is used for Lucente and is often coming from the younger vineyards planted in the Luce estate. Lucente represents a more approachable expression of the estate's unique terroir. Ripeness and intensity here with dark berries, dark chocolate, walnuts and sage on the nose, following through to a full body, round and chewy tannins and a ripe-fruit finish.
Grey Lineage Bordeaux Blend 2017, CA$50
The Lineage is a rich, complex Malbec and Cabernet blend that has aromas of ripe blackberries, boysenberries with hints of cedar and pipe tobacco. The palate has notes of candied blueberries, coffee, charcoal minerality and iron on the finish. This wine will age pleasantly for 10-12 years.
Grey Jackal Zinfandel 2018, CA$45
Jackal is characterized by explosive red fruit aromatics and a soft finish. We choose this vineyard for their tart red fruit that really shows the terroir. Raspberry, strawberry, and cherry tones are balanced by bright acidity and dusty minerality that adds depth to the wine. Drink now with a 1 hour decant or will age fabulously for the next 6-8 years.
2017 Landmark Vineyards Overlook Chardonnay $20
Coming from some of the best vineyards in Sonoma Country, this Chardonnay is elegant, well-rounded, and has even made The Wine Spectator's lis of Top 100 seven times! With slight floral and vanilla notes that turn to bright Meyer lemon citrus, this bottle is deal for a gourmet brunch. We're thinking a buttery lobster eggs Benedict that needs a crisp white to refresh the palate.
Sterling Vineyards Reserve Chardonnay, Napa Valley $42
Sweeping aromas of toffee, nutmeg and clove settle on rich apple pie, baked pear and macerated Meyer lemon. With refined acidity and a clean palate, this is a wine to enjoy with food; try pork chops stuffed with apples and rosemary or steamed lobsters with drawn butter.
Justin Justification 2017$48
This wine expresses the spirit of a few right bank Bordeaux producers who highlight Cabernet Franc with its complex expression of herbs, red fruit and elegant structure, only with a Paso Robles twist of full, mature fruit. A versatile pairing wine to a wide range of foods.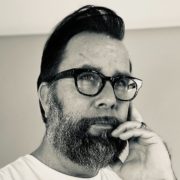 Kalle Bergman
Kalle Bergman is a food writer and media entrepreneur who is the founder of Honest Cooking and PAIR Magazine. As a food writer, his writing has been regularly featured in publications like Gourmet, Los Angeles Times, Huffington Post and Serious Eats. He is obsessed with simple food, more often than not from his native Scandinavia.