Spring is here, and although it is the strangest time most of us have ever experienced – there's really NO reason to not be drinking sparkling wine right now.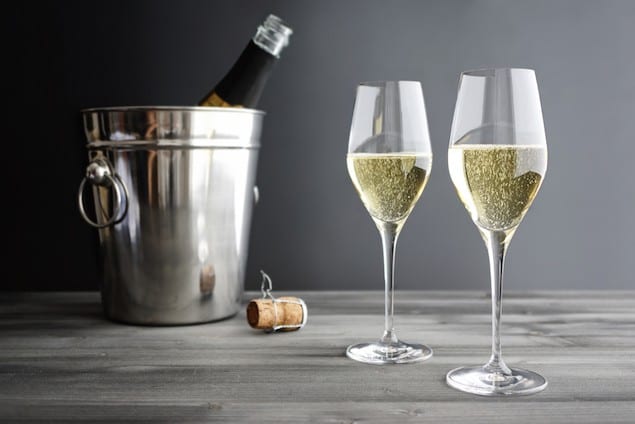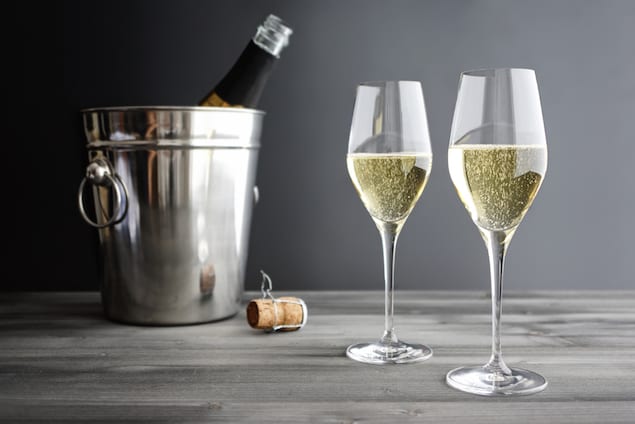 Now more than ever, we need to celebrate the small victories in our every day! Like that you were able to finish a Zoom meeting without your kid walking in on you, that you were able to grab the last roll of toilet paper in the grocery store today, or that you were able to work a full hour without having to check the latest news on CNN. Celebration time, and what better to celebrate with than a glass (we mean bottle) of bubbly?
Here's a rundown of all the sparklers we will be drinking this spring. If they last us that long…
Chandon Brut Rosé
$24
Awarded 87 points by Wine Spectator, hailed as winemaker, Pauline Lhote's favorite wines to make, this aromatic, dry, Sparkling Rosé  reveals a gorgeous shade of pink in the glass with aromas of fresh strawberry, watermelon, and cherry that proceed through the palate and finish.
Argyle Brut Rosé 2015
$50
The 2015 sparkling wine vintage in the Willamette Valley was exemplary, showcasing the alluring depth and clarity the region has to offer. Narrowing down and focusing in on the windy, high elevations of the Eola-Amity Hills, and specifically our Spirit Hill Vineyard, this year's Brut Rosé aligns rose petal, peach skin, and cracked fennel with energetic mineral length and creamy texture.
Moët & Chandon Grand Vintage Brut Champagne 2012
$75
The attack is soft, supple and fluid. The palate then develops texture, with a softness like cashmere or felt. This initial softness gradually reveals a purity, the crisp structure lengthens, lingering, to offer an iodized, tangy finish, underscored by a mouthwatering hint of grapefruit.
Chandon étoile Rosé 
$60
Elegant and rich with layers of fresh plum, raspberry and nutmeg, the étoile Rosé showcases our ultimate effervescent expression of Sparkling Rosé. The time between etoile grapes being harvested and the finished wine being ready to drink is approximately 2,200 days.
Kuentz-Bas Tradition Crémant d'Alsace Brut N.V.
$24
With rich aromas of green apples, flowers, citrus, and spice. The palate is slightly creamy with tastes of orange, lemon, and tart green apple skin. There are also notes of minerals and almonds along with a dry, vibrant finish.
Left Coast Cellars 2015 Brut Rose of Pinot Meunier
$55
Golden / Saffron colored. Butter cookie aromas and dry summer grasses accentuate fruitier and floral aromas of red apple skins, apricots, nectarines, honeysuckle and orange blossom. Mirrored flavors on the pallet are framed by drying effervescence and lingering acidity.
Korbel Organic Brut
$14
While we do think it is a bit silly that Korbel still calls itself "Champagne", they actually crank out some very good sparklers at incredible prices. Our current favorite is the organic brut, which is crisp, delicate and bright.
Henriot Souverain Brut Champagne N.V.
$39
It bears the expression of the great Champagne terroirs through its balance of pinot noir and chardonnay. Its highly distinctive aromatic expression and length on the palate make it a superb aperitif champagne.
Cuvaison Brut Rosé 2016
$50
The 2016 Brut Rosé cuvée is a blend of 70% Pinot Noir with 30% Chardonnay. The Pinot provides depth and roundness to this sparkling wine and offers pretty raspberry and Rainer cherry notes that meld with the bright, green apple, lychee, and citrus character of the steelier and firmer Chardonnay fruit.
Scharffenberger Brut Rosé Excellence N.V.
$24
The wine has a pale salmon hue with integrated aromas of fresh raspberry jam and wild strawberries on a cream covered pastry base. The flavors are layered, round, fresh, fruity and long.
Gran Moraine Brut Rosé N.V.
$50
Aromas of asian pear, honeysuckle, dragon fruit, rose petal, brioche, wild strawberry. Flavors of tangerine, kumquat, nectarine. Great balance and acidity, vibrant and exceptionally clean all the way through the finish, phenomenally precise.
Mumm Napa Brut Prestige N.V.
$24
Brut Prestige is Mumm Napa's signature sparkling wine. It is a relaxed, yet elegant, wine that earns sparkling accolades from consumers and critics alike. Brut Prestige features fine bright citrus, red apple, stone fruit and creamy vanilla aromas, with hints of toast, honey and gingerbread spice. Its vibrant flavors are balanced by fine acidity and a rich, lingering finish.
Chronic Cellars Spritz & Giggles, Paso Robles
$14.99
Tickle your palate with this Chardonnay and Pinot-derived sparkler with flavors of pears, apples and fresh-baked bread along with citrus, floral and spice notes.
Graham Beck Sparkling NV Brut, Western Cape
$35
Made from the traditional Méthode Cap Classique base wines of Pinot Noir and Chardonnay, its unique silver-pink hue is obtained by an enzymatic reaction during the transport of the Pinot Noir fruit to the cellar. The fine, lively mousse is brisk on the palate, showing hints of oyster shell, fresh lavender, and subtle hints of berry and cherry.
See Also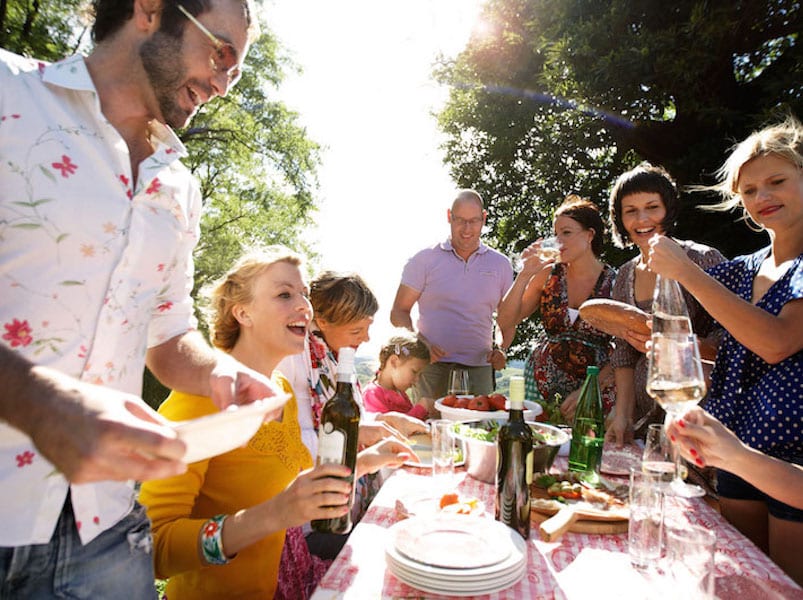 Balletto Brut Rosé, Russian River Valley 2014
$42
The wine is full flavored and textured throughout, and the finish is crisp and lasting with a wonderful tickling-bubble sensation. A light, yeasty mid-palate — with both weight and flavors — lifts and carries this wine to the finish.
Champagne Laurent Perrier Ultra Brut NV
$80
Look to Laurent Perrier for a fresh and crisp champagne that is fitting for spring sipping. This zero-dosage champagne (made with no sugar) can be enjoyed as a poolside apéritif, or paired with fresh oysters or lobster roll while hosting a party on your patio.
François Baur Crémant d'Alsace Brut NV
$19
With subtle fruit and flower aromas, this Pinot Blanc and Riesling blend can hold its own against an array of summer dishes from Sweet and Spicy Glazed Chicken Skewers to a Grilled Crispy-Skinned Salmon.
Domaine Mittnacht Frères Crémant d'Alsace Brut
$23
This is a dry sparkler made from white varieties including Pinot Auxerrois, Pinot Blanc and Riesling. The blend boasts notes of brioche and crisp citrus flavors, that combine into a refreshing pairing for all summer parties from the backyard to the pool.
Gustave Lorentz Crémant d'Alsace Brut
$26
This is a dry, balanced option with red fruit notes and a lemony finish. Clean and zesty, it can enhance any cocktail hour without breaking the bank.
Ken Forrester Sparklehorse
$30
Ken Forrester is known as "Mr. Chenin", and it shows in this 100% Chenin Blanc MCC. The wine is aged for 14 months on less to develop a creaminess and delicate mousse while still maintaining bright, fresh apple, pear and quince aromas and a refreshing acidity.
Roederer Estate Brut
$28
Roederer Estate Brut is crisp and elegant with complex pear, spice and hazelnut flavors. It is fresh and lightly fruity with great finesse and depth of flavor.
Perlage "Sgajo" Prosecco DOC Treviso NV
$17
Sgajo is an Organic and Vegan friendly wine, crisp with lingering flavors and aromas of green apple and pear. In 2014, it was deemed a vegan wine due to no animal protein being used during clarification. This bright and bubbly wine is paired best with spicy cuisines that include vegetarian or vegan recipes.
Codorniu Clasico Rosé
$12
A cava with a fresh and fruity aroma, made from the traditional Monastrell, Garnacha, and Trepat varieties. This cava is ideal as an aperitif or as an accompaniment to fish and rice dishes.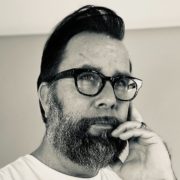 Kalle Bergman
Kalle Bergman is a food writer and media entrepreneur who is the founder of Honest Cooking and PAIR Magazine. As a food writer, his writing has been regularly featured in publications like Gourmet, Los Angeles Times, Huffington Post and Serious Eats. He is obsessed with simple food, more often than not from his native Scandinavia.