Experts share their undeniably tasty 4th of July drink recipes! Along with tips for easy preparation and the best summer foods to pair to celebrate the holiday!
This year 4th of July will be one to remember. Typically a day spent with friends and family on a beach, backyard or on a boat. Devouring the fresh foods of summer and toasting to our freedom as we watch the red white and blue fireworks stream the skies. While the July 4th celebration will be different, it will be a great one. Here to help us get into celebration mode are three craft spirit experts working with Broken Shed Vodka, Disaronno and Bribon Tequila. Sharing 4th of July inspired drink recipes perfect for a virtual toast. Enjoy a fresh berry vodka cocktail, a fancy spritz or spicy margarita. Along with cocktail preparation tips and best summer foods to pair!
See below for 4th of July inspired drink recipes!
Expert: Match  Bartender: Kate Fiore, Bar Manager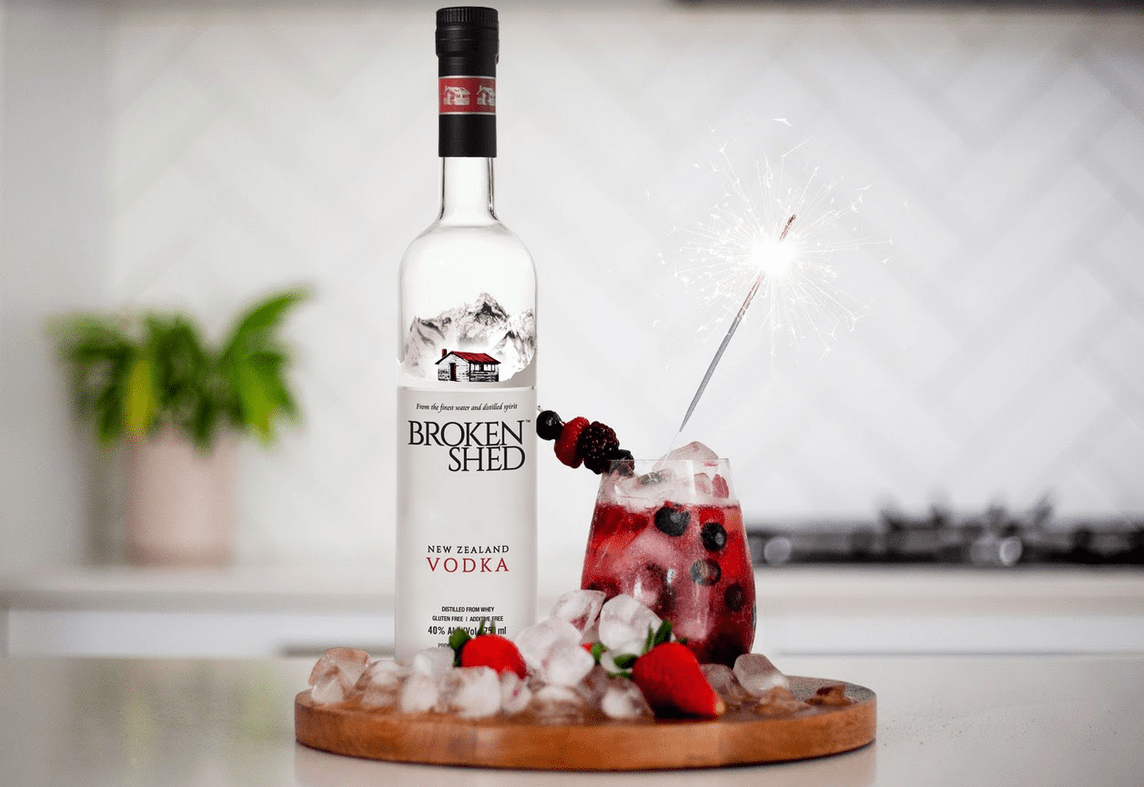 Recipe
1.5 oz Broken Shed Vodka

Splash of cranberry juice

Fresh seasonal berries

Club soda
Top up with club soda. Serve over ice garnished with berries. 
Why is the Sparkling Shed Berry special? 

What makes this 4th of July drink recipe special, is the base – Broken Shed.  A vodka soda with a few berries and club soda isn't anything new, but Broken Shed is perfect in this simple and thirst quenching concoction.  Any vodka soda needs to be made with a clean, crisp, easy drinking vodka that will take on the subtle flavor additives it's given; sour citrus, sweet berry, salty olive, etc.  Broken Shed is exactly that.
Must have's when creating cocktails? 

This is my most simple mantra for making cocktails, anytime, anywhere: balance.  If you have a touch of sweet, balance with a touch of sour or bitter or club soda.  Don't get caught up in fancy tools – you can mix anything with a glass and basic kitchen tools.  As long as your cocktail is balanced – even someone who doesn't necessarily LOVE your flavor profile will appreciate your cocktail.  However, a shaker doesn't hurt…
How do you celebrate 4th of July? 

It's all about color!  Using fruits and veggies to make red, white and blue cocktails and apps are the best for watching fireworks from a socially distant perk.
What recipe would you pair with Sparkling Shed Berry? 

This recipe truly goes with anything – but for July 4th?  Give me a big, juicy burger and a bright watermelon feta salad.  This lovely, bubbly, barely sweet cocktail would be the ideal refreshment alongside a filling meal.
Disaronno Fizz with Disaronno
Expert: Bar Pisellino Bartender Stacey Swenson, Bar Manager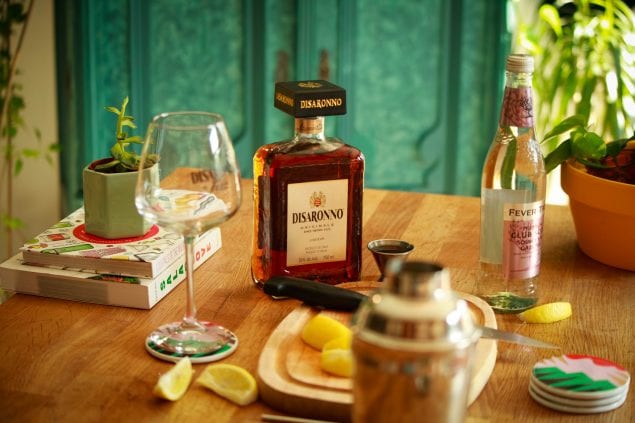 Recipe
1.5 oz Disaronno

Fresh lemon juice

Fever Tree Club Soda
Pour Disaronno over ice, add a squeeze of fresh lemon juice and top up with club soda. Stir and garnish with lemon zest.
What makes Disarinno Fizz special? 

This cocktail is simple enough that you can find all of the ingredients easily and no fancy bar tools are needed. It's super refreshing, and crisp. Perfect for a backyard BBQ or poolside lounging. Additionally it's very easy to make in large batches. Whether in a pitcher or punch bowl for the whole party to enjoy!
How do you celebrate 4th of July? 

For the 4th of July I usually go to a friend's house for a BBQ. Then try to make it to somewhere where we can see the fireworks over the East River. While not many New Yorkers have backyards, especially those that are big enough to host parties. It's nice to have friends willing to open up their homes to help the rest of us experience a little of the outdoors and feel those traditional Independence Day vibes. Certainly, this year we will be sure to practice appropriate social distancing.
What recipe would you pair Disarinno Fizz with? T

his drink would pair amazingly with a salad dressed with a citrus vinaigrette or grilled shrimp with lemon!
The Jalapeño Avocado Margarita with Bribon Tequila
Expert: Diana Novak, National Director of Craft Spirits Education at Palm Bay International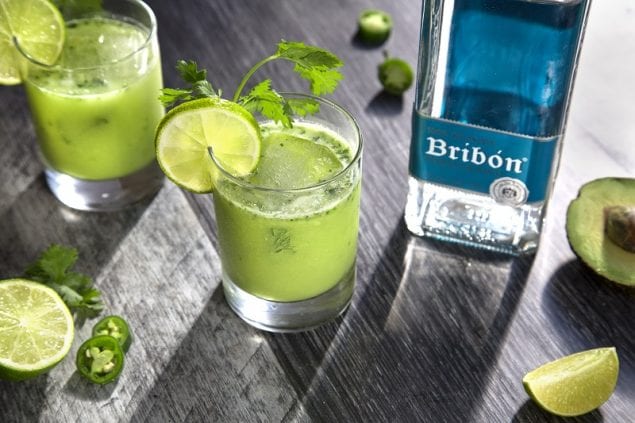 Recipe: 
4 oz. Tequila Bribón Blanco

2 oz. Agave nectar (cut 50/50 with water)

2 oz. Fresh squeezed lime juice

1/2 avocado, peeled and mashed

2 slices jalapeño

Lime wheels, for garnish

1 cup ice, plus extra for serving
Fill two rocks glasses with ice. Set aside. Place ripe avocado, and jalapeno slices in a cocktail shaker. Muddle ingredients until they're thoroughly mashed. Add remaining ingredients to the cocktail shaker and shake vigorously. Strain into the two rocks glasses. Garnish with the remaining lime wheels
What makes the Jalapeño Avocado Margarita special? 

This cocktail really brings out some of the best things about summer; agave spirits and fresh ingredients.  The use of avocado really gives the texture a creamy and smooth feel. The avocado takes on the fresh herb and spice flavors from the cilantro and jalapeño, creating the perfect balance for the Bribón tequila.
Must have's to create cocktails? For

 summer cocktails, fresh citrus of all kinds are a must! All ingredients should be fresh. Also consider using fresh herbs and homemade simple syrups of all flavors. My must have utensils are; a good juice press or hand juice, a set of shaker tins, a muffler, a mixing spoon, a measuring cup (jiggers or even a small 4oz measuring cup that allows you to see the graduated ounces) and a Hawthorne style strainer.
How you celebrate 4th of July? 

Growing up with a Military dad, the 4th was always a special time to get together with friends and family.  Our celebrations always consisted of grilled food, good drinks of all kinds (even frozen cocktail popsicles), and most importantly, good times and good laughs!
What recipe would they pair Jalapeño Avocado Margarita with? 

I love pairing this cocktail with ceviche or spicy grilled shrimp or fish tacos.  The charring from the grill along with the spice used on the food, pairs beautifully with the creaminess of the avocado. Also, mango salsa or chutney works great as a dip!