Comprised of vitamins, minerals and antioxidants, watermelon is also the perfectly sweet, totally refreshing and hydrating fruit essential for surviving the relentless summer sun. To maximize the fruits' seasonality, here are 7  healthy watermelon recipes to add to your summer menu courtesy of WTRMLN WTR.
Disclaimer this is a partnered post with WTRMLN WTR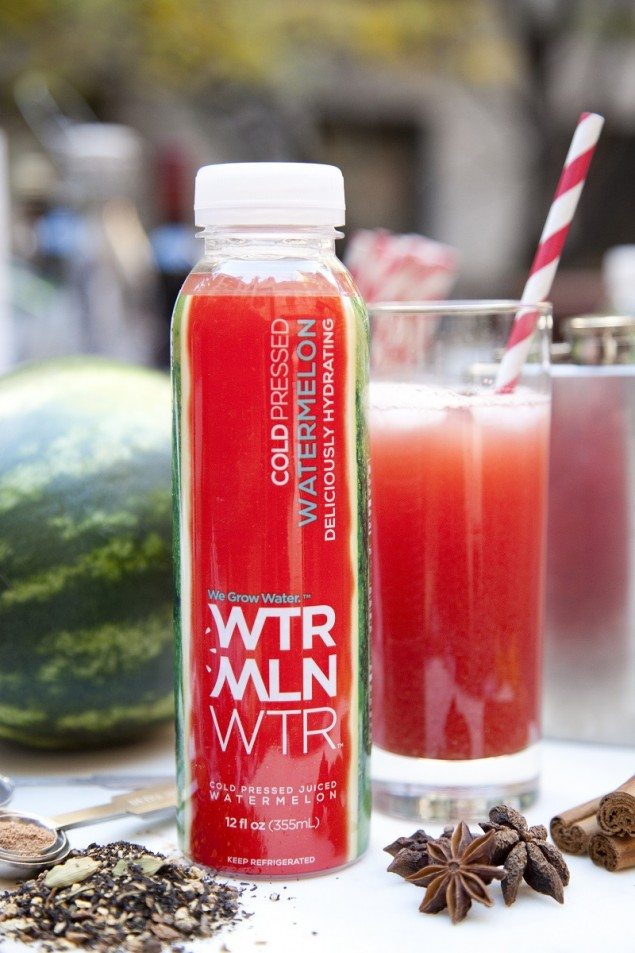 Soup + Salsa: by adding the nutrient dense and refreshing WTRMLN WTR to any soup or salsa, get more health benefits in your dish without compromising the taste.
Thai Ginger Coconut Soup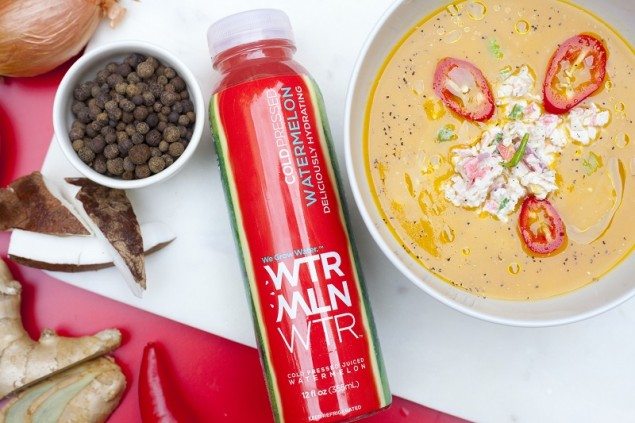 2 Bottles WTRMLN WTR
4 oz Crab or Lobster Meat
10 Cherry Tomatoes
1 Stalk of Lemon Grass
2 Chopped Shallots
1 Tablespoon Chopped Ginger
1 Tablespoon Chopped Garlic
1 Hot Red Thai Chile
2 Tablespoons Coconut Oil
3 Tablespoons Shredded Coconut
1 Tablespoon Lime Juice
Salt to Taste
Seafood Salad Garnish
8 oz Crab or Lobster Meat
2 oz Chopped Cilantro or Thai Basil
1 oz Chopped Chives
1 Tablespoon Aromatic Olive Oil
Salt & Pepper
Preparation
For the Soup, heat pan with olive oil, and cook ginger, lemongrass, garlic, and shallots until clear. Add tomatoes and Thai Chile, then cook for 35 more minutes on medium heat. Add crab, Lime Juice, Coconut, WTRMLN WTR. Blend thoroughly after removing Lemongrass from the soup. Season to taste with salt.
Strain and garnish with salad, a drizzle of olive oil, and cracked pepper.
---
Salsa
WTRMLN WTR + WHOLE FOODS' Watermelon and Mango Salsa
2 ½ cups diced seedless watermelon
1 cup diced mango
1 jalapeño, seeded and minced ¼ cup diced red onion
2 tablespoons chopped fresh cilantro leaves
1 lime juiced ½ teaspoon salt, or more to taste
---
Smoothies + Drinks:  similar to meals add WTRMLN WTR to smoothies and drinks for an added punch of nutrition without compromising the taste.
WTRMLN Strawberry Chia Smoothie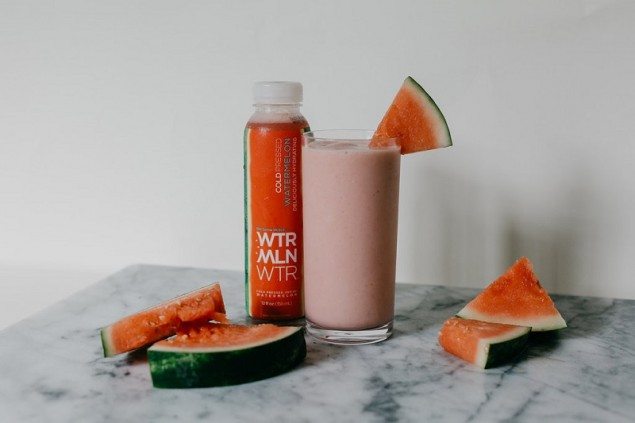 1 bottle WTRMLN WTR
1 cup frozen strawberries
½ frozen banana
½ cup almond milk
1 Tsbp chia seeds
Directions: Add all ingredients to a blender and blend.
---
WTRMLN Green Smoothie
1 bottle WTRMLN WTR
½ frozen banana
2 cups fresh baby spinach
1 pinch raw date
1 handful of ice
½ cup frozen blueberries
Directions: Add all ingredients to a blender and blend.
---
Drinks
Blackberry WTRMLN Spice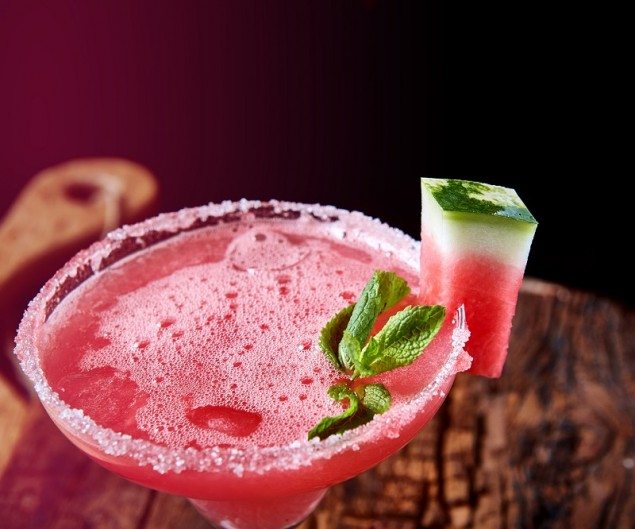 4 oz WTRMLN WTR
4 oz Blackberries
1 TSP Cilantro
2 Lime Wedges
2 Drops of Vanilla Extract
Juice of 1 lime
¼ Oz Grand Marnier or Triple Sec
2 oz Mezcal
Dash of All spice Dram or Sprinkle of Allspice to Finish
Directions: Muddle blackberries, cilantro, lime and vanilla together. Mix remainder of Cocktail Except Allspice Component, Shake & Strain over ice in a large glass. Finish with Allspice dram or small sprinkle of ground All spice.
---
WTRMLN Chai Melon
1 oz brewed chai tea and chilled
2 oz Rye Whiskey
Directions: Serve over ice, Top with WTRMLN WTR and garnish with a dash of bitters.
---
Melonita
½ Lime
Several Basil Leaves
1 tsp Coconut Sugar
0.25 oz St. Germain
0.25 oz Cointreau
1.5 oz Blanco Tequila
WTRMLN WTR to top
Salt Mix (2 parts Black Salt, 1 part Lime Zest, 2 parts Tajin Spice, 1 part Coconut Sugar)
Preparation: Muddle and strain Lime, Basil, & Coconut Sugar. Salt the rim of a margarita glass, then strain cocktail over ice and garnish with Basil & Lime.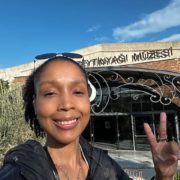 Alyssa Holder
Alyssa Holder is a writer specializing in food and travel topics since 2015.