The citrusy crunch of lemon sugar adds a new dimension to this classic breakfast favorite.
These delicious muffins are packed with juicy blueberries and creamy ricotta cheese, and they have a unique citrusy crunch from the lemon sugar topping. They are the perfect breakfast treat, and they're so easy to make.
There are a few reasons why muffins are the perfect breakfast food for the weekend.
First, muffins are easy to make and can be prepared in advance. This makes them a convenient option for busy mornings, when you don't have a lot of time to spend in the kitchen. You can mix up a batch of muffin batter the night before, and then bake the muffins fresh in the morning for a delicious breakfast that is ready in no time.
Second, muffins are versatile and can be made with a wide variety of flavors and ingredients. This means that you can tailor your muffins to your own tastes and preferences, and create a breakfast that is both delicious and satisfying. Whether you prefer sweet or savory muffins, there is a recipe out there that will suit your tastes.
Third, muffins are portable and easy to eat on the go. This makes them a great option for busy weekends, when you might be running errands or have other activities planned. You can grab a muffin and take it with you, and enjoy a delicious breakfast even when you're on the go.
Overall, muffins are a convenient, versatile, and portable breakfast option that is perfect for the weekends. Give them a try and see for yourself!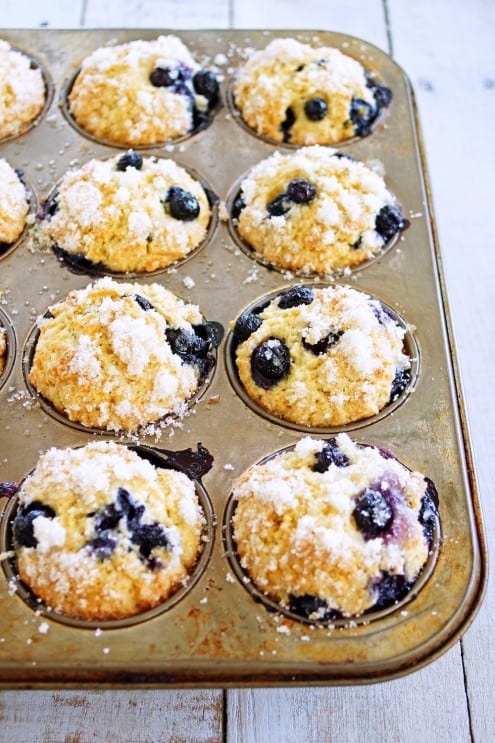 Lemon Sugar
The lemon sugar topping on these Blueberry Ricotta Muffins adds a unique citrusy crunch that takes the muffins to the next level. It's made by mixing together sugar and lemon zest, which creates a sweet and fragrant topping that is the perfect finishing touch for these delicious muffins.
Once the muffins are baked and cooled slightly, sprinkle the lemon sugar evenly over the tops of the muffins. This adds a delicious crunch to the muffins, as well as a burst of bright, citrusy flavor. The lemon sugar topping also adds a beautiful visual appeal to the muffins, with its golden color and fragrant aroma.
Blueberries
Blueberries are a good source of antioxidants and other nutrients, making them a healthy and tasty ingredient to use in recipes. They are high in vitamin C, fiber, and manganese, and they have been shown to have numerous health benefits, such as supporting a healthy immune system and helping to prevent certain types of cancer.
In these Blueberry Ricotta Muffins, the blueberries add a delicious sweetness and juicy texture to the muffins. Their vibrant blue color also makes the muffins look beautiful, and their flavor pairs perfectly with the creamy ricotta and the citrusy lemon sugar topping.
Print
Blueberry Ricotta Muffins with Lemon Sugar Topping
---
Author:

Patty Price, adapted from Dorie Greenspan

Total Time:

45 mins

Yield:

12

muffins

1

x
Description
The citrusy crunch of lemon sugar adds a new dimension to this classic breakfast favorite.
---
3/4 cup

whole milk Ricotta, room temperature

2

large eggs, room temperature

1/2 teaspoon

vanilla extract

1

stick unsalted butter, 4 ounces, melted and cooled

1 cup

organic granulated sugar, 2/3 for the muffin batter, 1/3 for the lemon sugar topping
Finely grated zest of a lemon

2 cups

all purpose flour

2 teaspoons

baking powder

1/4 teaspoon

baking soda

1/2 teaspoon

sea salt

1

& 1/3 cups fresh blueberries
---
Instructions
Preheat the oven to 350F.
Spray a 12 cup muffin pan with baking spray or line with paper cups.
In a large bowl add the lemon zest to the sugar and rub together with your fingertips until well incorporated, remove 1/3 cup of the lemon sugar for the muffin topping.
Place the ricotta, eggs and vanilla in a medium size bowl, whisk together and stir in the melted butter.
Stir the flour, baking powder, baking soda and salt into the large bowl containing the lemon sugar.
Gently stir the ricotta mixture into the sugar/flour mixture, the batter will be very thick.
Gently fold in the blueberries.
Divide the batter between the muffin cups and evenly sprinkle the lemon sugar on muffin tops.
Place the muffins into the oven for 25-30 minutes or until the tops are golden and a toothpick inserted comes away clean.
Place on metal rack to cool.
Prep Time:

15 mins

Cook Time:

30 mins

Category:

Baking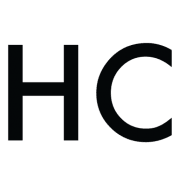 Patty Price
Patty Price is a former assistant pastry chef at Bizou (currently CoCo500) who was previously recognized for her signature dessert by The New York Times. She also spent time learning classic French cooking techniques at a three-star Michelin restaurant in France which she incorporates into her personal food blog, Patty's Food. Inspired by the diversity of seasonal vegetables, fruits and herbs available locally in the San Francisco Bay Area, Patty hopes to inspire her readers to cook seasonally and try new recipes.