These healthy chocolate chip zucchini muffins are naturally sweetened and made with whole wheat flour. They're fluffy, moist and absolutely delicious. Just one bowl is necessary, so there's virtually no clean-up.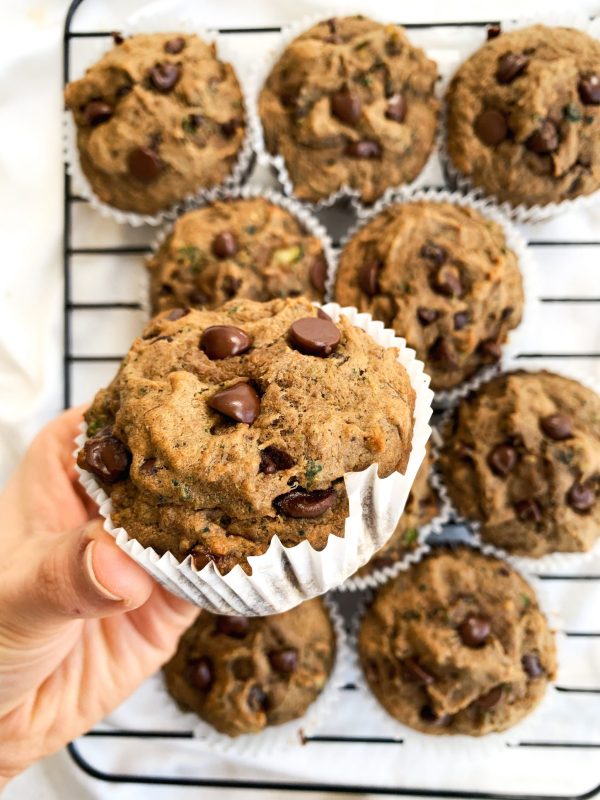 I just KNOW you're going to love these healthy chocolate chip zucchini muffins.
Why? Because it's It's like bananas and zucchini had a baby… and it's all kinds of delicious.
Healthy zucchini muffins are hands-down one of my favorite muffin recipes I've ever baked. Between these and my sweet potato chocolate chip muffins, it's ridiculously hard to choose a favorite!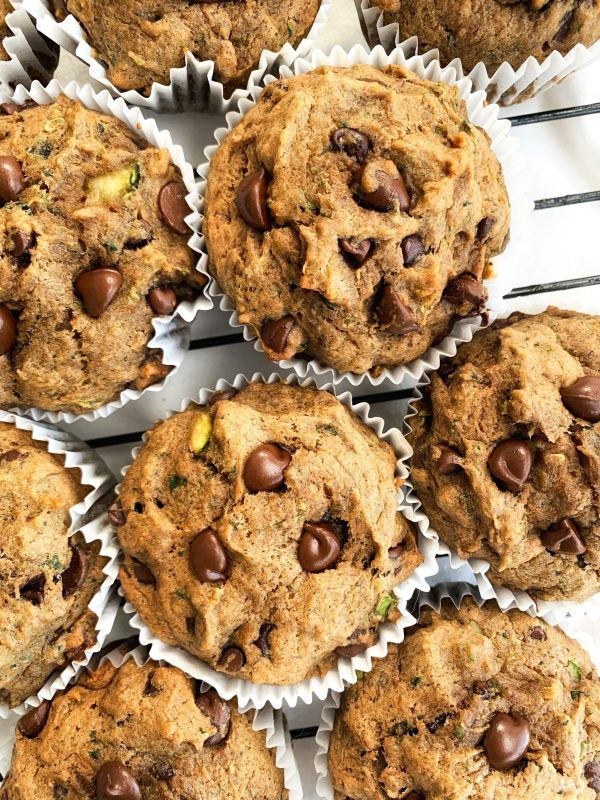 Although the word "healthy" is subjective, I consider these muffins to be "healthy" for the following reasons:
Unlike standard zucchini muffins made with refined all-purpose flour, these are made with a mixture of whole wheat flour and all-purpose flour.
Coconut oil (or olive oil) and bananas replaces any butter or highly processed oils most zucchini muffin recipes use
Coconut sugar replaces refined sugar, so these muffins are naturally sweetened. BUT, keep in mind, coconut sugar is no miracle food.
Zucchini provides a range of health benefits you can read about here.
See Also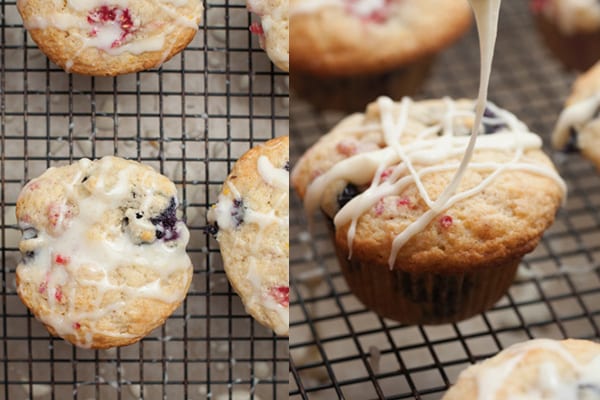 I was a little worried the banana flavor would overtake the muffins, but just like in my whole wheat banana waffles, there is only a subtle banana flavor.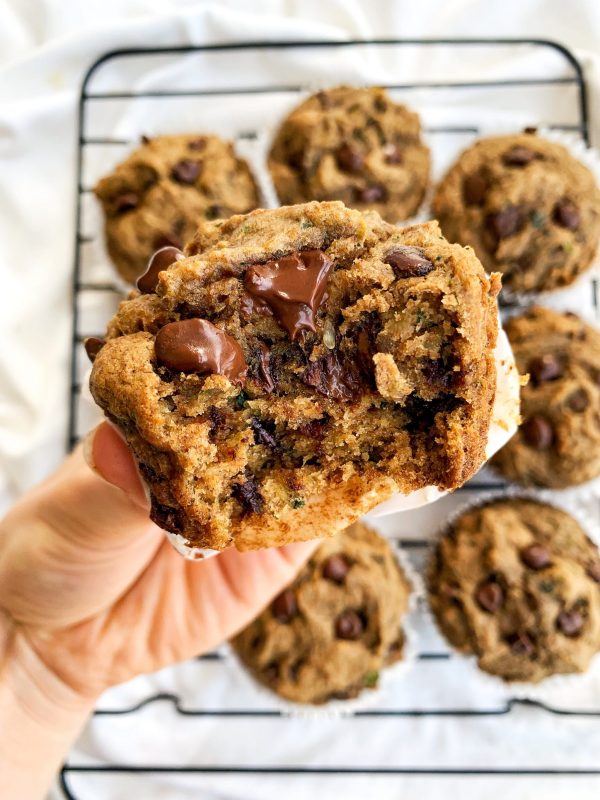 When you combine the banana with cinnamon, shredded zucchini and chocolate chips, these muffins turn into fluffy bites of pure BLISS. I was VERY impressed withe texture of these muffins.
Click HERE for the recipe.
Elizabeth Yontz
I am a twenty-something food + healthy lifestyle blogger learning to navigate the real world. I recently graduated from Samford University and proudly call Birmingham, AL home. In my spare time, you'll most likely find me daydreaming as I scroll through instagram + various blogs, creating something in the kitchen, or exploring the outdoors (camera in hand of course). Got questions? I'd love to chat! elizabethyontz@gmail.com