Izabela Jay checks out the romantic outdoor setting and impressive Nordic fall flavors at Aquavit, New Yorks' most famous Scandinavian restaurant.
For those who are still unaware, there is a lot more to Nordic food than pickled herring and meatballs. The land stretches from the icy valleys of northern Norway to the blooming fields of Denmark, and Scandinavian food culture is incredibly varied – it covers vast land and sea areas in several climate-zones. That being said, several dishes and ingredients link all the regions together, combining them into a unique experience known as Nordic food. Scandinavian food is historically simple, but it always utilizes the best produce available, and over the last 10 years it has been one of the most impactful culinary trends in the world.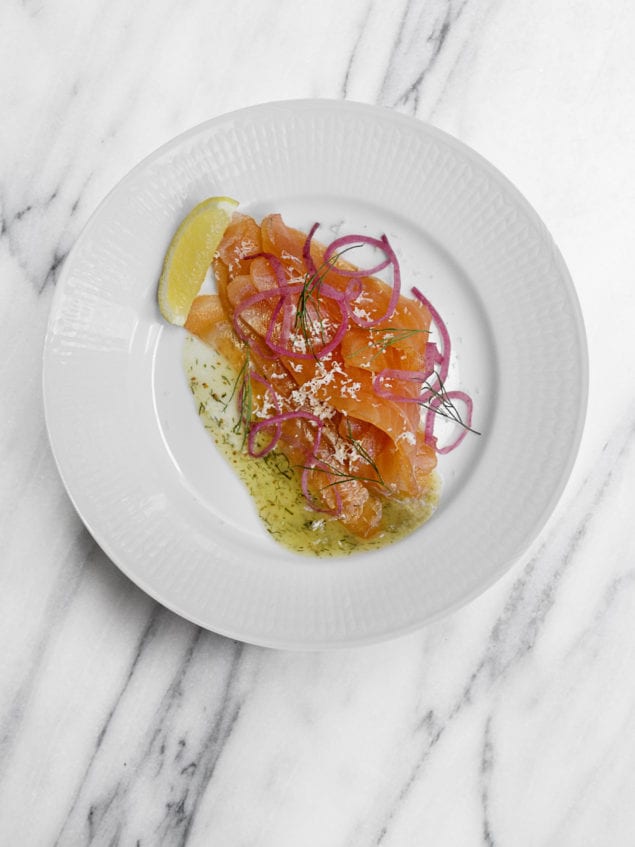 Manhattan's legendary Aquavit Restaurant quenches your hunger with unique soulful dishes that surprise your palette with its new seasonal Scandinavian menu. I myself had the pleasure of indulging in their new menu released for the autumn season. Beyond the factor of it being a romantic setting for my date and I, each dish that was severed, created with increasingly higher expectations and anticipation.
Executive Chef Emma Bengtsson has carried the Aquavits 2 Michelin star title since 2014. She is constantly creating new innovative dishes that surprise the audience at every turn but keeping the traditional ingredients as a base for all her experimentation. Executive Chef Emma likewise has a James Beard nomination for best chef in New York City. When asked what inspires Chef Emma in her cooking, she stated, "I just cook the meals I could want to eat myself, which happens to be classical Swedish flavors."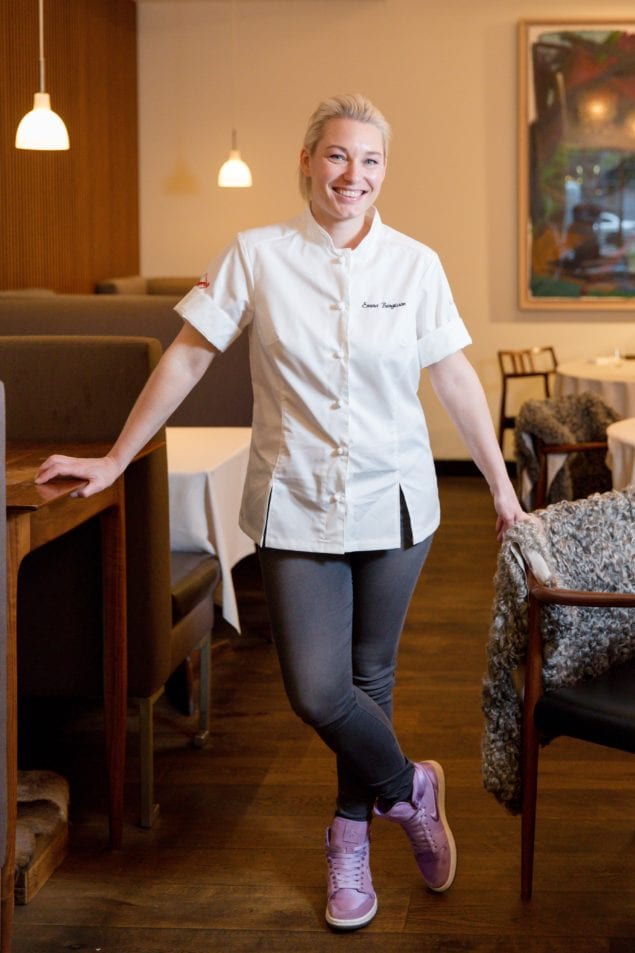 Aquavit is offering both outdoor and indoor dining experience, with two large canopy tents provide shade and rain cover for bistro tables. The restaurant sets the mood with candles, flowers, and string lights illuminating romance in the night air. As for indoor dining, even with the rooms at 20 percent capacity, there is plenty of room to feel comfortable and socially distant as the floor holds 400 people. Aquavit takes the necessary precautions to ensure maximum safety to provide excellent and safe Scandinavian cuisine affair.
I could spend all day talking about all the amazing dishes produced in Chef Emma's magical kitchen. But instead, I will share 4 of my favorites and leave the rest a mystery for you to explore. First and foremost, you would be missing out without trying the fresh sourdough and Danish rye bread. The Danish rye edges were crispy and the dough was filled with seeds for crunch, creating comforting flavors that swooped you away into pure bliss.
I know everyone enjoys feeling like royalty every now and then. A starter that could be fit for a king and queen is Lojrom. This delight includes Swedish sourdough waffle, sour cream, and the delicate Lojrom caviar from Northern Sweden. The mixture of texture from the crunchy waffle to the creamy goodness creates a wakeup call to the palette like no other. Continuing on the trend of fresh ingredients from the sea is Butter Poached Trout with Sandefjord sauce and trout roe is the dish to try. It warms the soul with familiar flavors as the autumn breeze whistles in the air with every mouthful.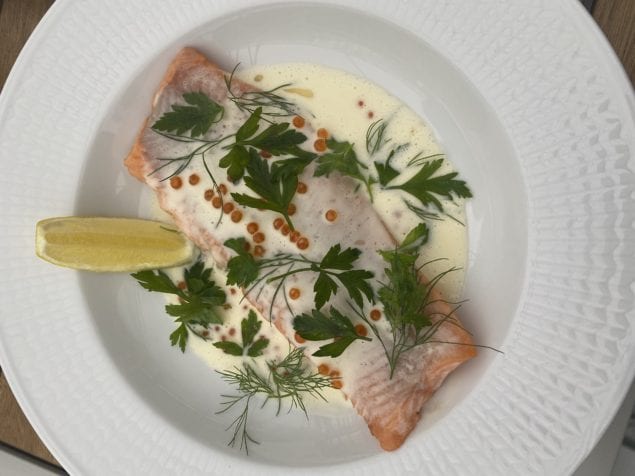 Lastly, this would not be a Scandinavian affair without the traditional Swedish Meatballs. However these are not mother's meatballs and mash potatoes, they were filled will explosive favors that released all the tension and stress stored in my body. The dish was paired with pickled cucumber and lingonberries that brought an elevated level of freshness to every bite. I left the plate fully cleared as I wasn't going to waste an ounce of pure joy that was put in front of me.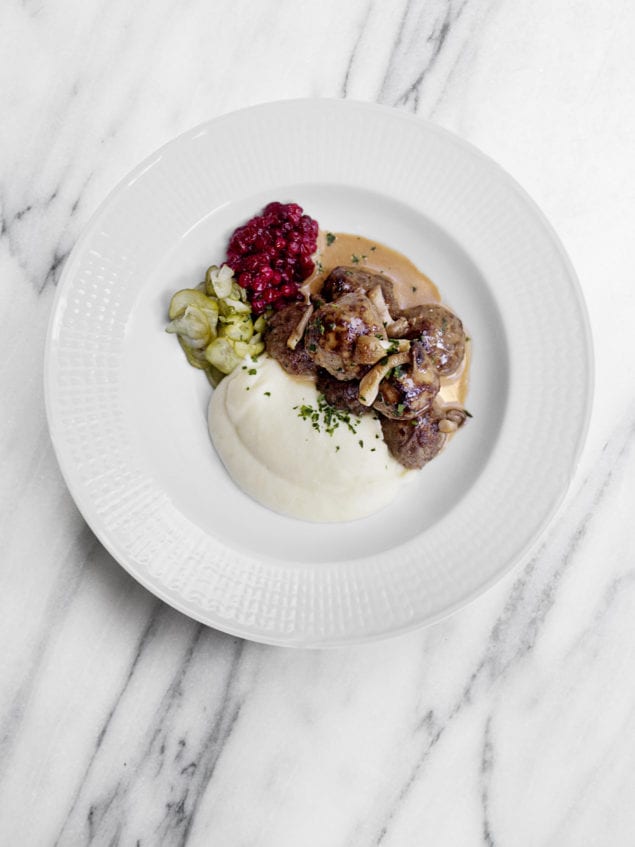 After so many exceptional dishes I finally reached the dessert round… Don't you worry, I was most definitely going to make room for traditional Swedish cake known as Princess Cake!
When I thought things couldn't get any better… Chef Emma comes out with a Vanilla Panna Cotta. I am not lying when I say that plate was licked clean. I could not get enough of the fluffy cloud of Panna Cotta that was sitting in an ooze of strawberry crisp sorbet. Thankfully my date knew what was best for him and let me indulge in the last bite sent from the heavens.
I leave you with this, I entered Aquavit having never tried Scandinavian food and I exited dreaming Swedish meatballs and Löjrom. I admit I have been missing out having never experienced such a cultural cuisine. Don't make the mistakes I made, and quickly add Aquavit to your restaurant bucket list.
Aquavit Restaurant
65 E 55th St
New York, NY 10022
Photo credit: Signe Birck & Eric Vitale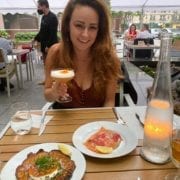 Izabela Jay
Izabela is passionate in the beauty and grace in the simple things in life. Graduating from John Jay College and two study aboards under her belt, she can't get enough out of life and traveling. After completing a Masters Program in Art Therapy, Izabela continues to have a passion for searching for the next food trend and trying the next unique next pairing for ingredients & flavors. She hopes you will join her on her journey to explore cultures and intensify the wanderlust that the palate hungers for.