This Cheesy Enchilada Orzo is the perfect addition to your next Tex-Mex dinner. It is loaded with corn, pepper, black beans, cilantro, and cheese.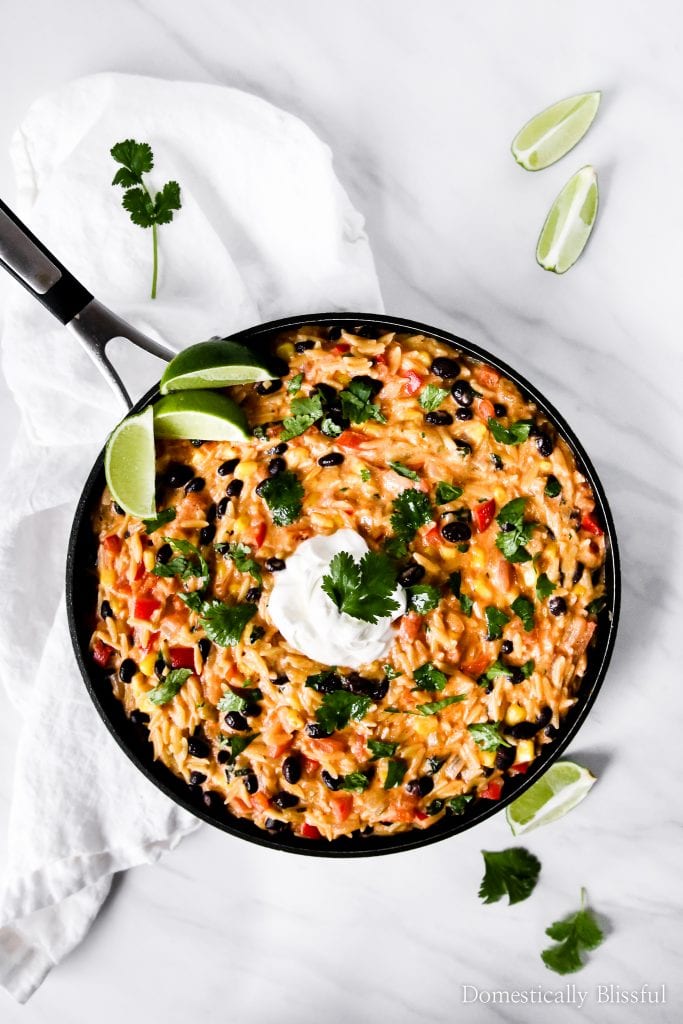 Oh goodness…
Just thinking about this Cheesy Enchilada Orzo is making my mouth water.
This is one of those recipes that will quickly, no, INSTANTLY become a favorite in your family like it did in ours.
I love a good & easy Mexican recipe that is loaded with fresh flavors like cilantro & lime, has a good crunch from the corn & fresh bell pepper, & is covered in cheesy enchilada sauce.
This recipe can be made in 30 minutes so that you can quickly make it & enjoy it with your family.
Plus it's easy to clean up because the whole dish can be made in just one pot or pan.
And of course, I had to top it with a big dollop of sour cream, an extra squirt of lime, & lots of cilantro since those are some of my favorite ingredients!
See Also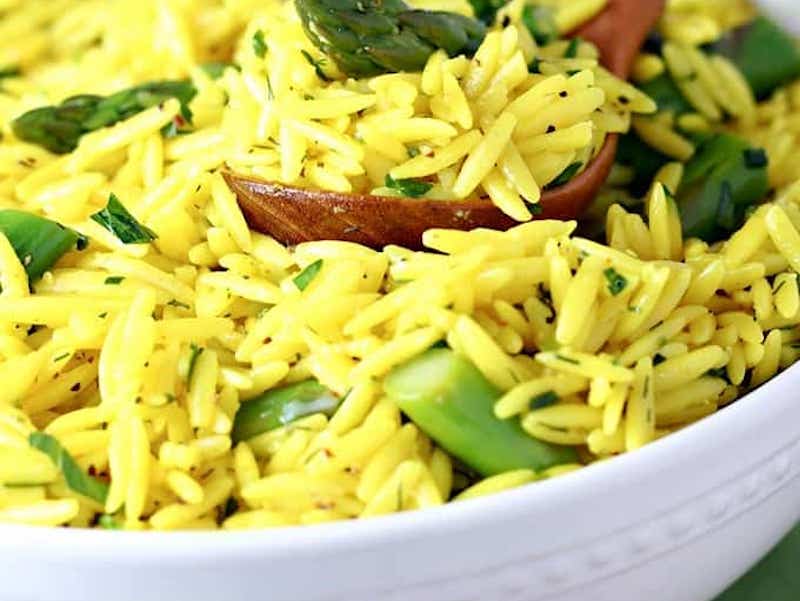 This recipe serves 4-6 people, so since I made this in the middle of the day while Roger was at work I saved the leftovers & then baked it in glass bakeware the next day for dinner.
Roger loved it!
And I loved it just as much the first time as I did the second time!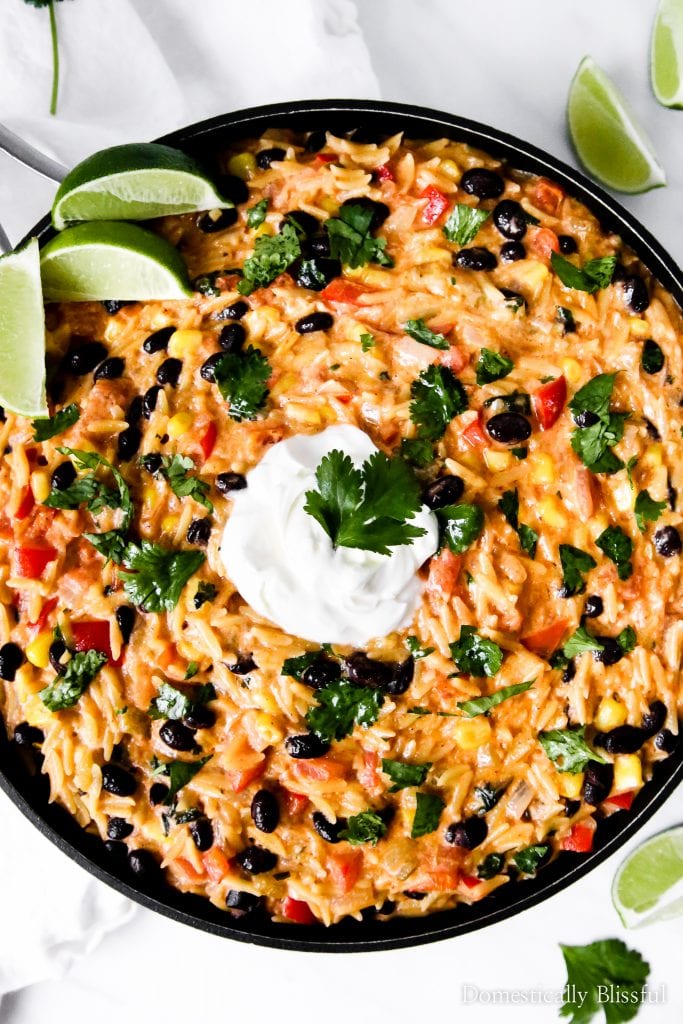 Click HERE for the recipe.
Giustina Blissful
Hello! My name is Giustina and I'm a 20 something who is married to my best friend and love of my life. I think everything tastes better when made with love and a splash of lemon. Although love, life, and marriage is never easy I believe that it is always an adventure worth traveling!