We've all had our labor of love moments. That handmade blanket, the homemade puff pastry, the garden project. When the project turns out great, it is so worth it and unmeasurably satisfying. Especially when you can share it with someone else. The team at Terra, in Columbia, South Carolina, is curing its own ham in house. A truly delicious labor of love.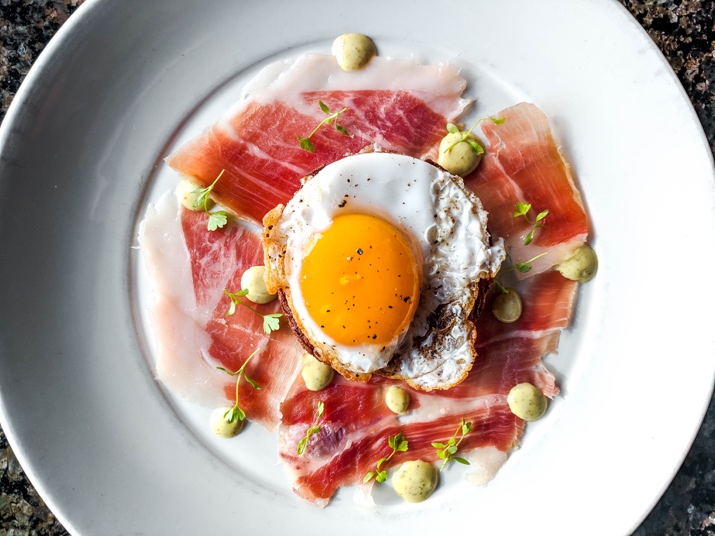 Known for their seasonal dishes celebrating the local cuisine, Terra in Columbia, S.C.'s is one of our favorite restaurants in the area. We visited in 2015 and still dream of the succotash. At the helm is Chef Mike Davis and his Sous Chef Joby Wetzle. And they have embarked on a labor of love. A meaty labor of love. And they are so excited to share their first ever 26-Month Salt Cured Ham from Carolina Heritage Farms with their city. Diners are in for a real treat! And our mouths are watering just thinking about it.
Stemming from Chef Joby's keen interest in all things pork and curing meats, he was eager to take on the task of curing his first ham. Each month, Joby kept a detailed journal with every little thing that happened with the ham, numbers like weight and fat content. A cured ham is deemed "perfect" after losing 30% of its original weight, and it took this particular ham 26 months to reach perfection. Currently, Joby is nine months into the transformation of yet another ham, and the team is already eager to begin preparing new pork dishes.
One particular dish that allows the ham to shine while adding to the complexity of the ingredient is the 26-Month Carolina Heritage Farms Ham with Potato Rosti, Timberock Farms Duck Egg, and Malt Liquor Mustard Aioli. True pork decadence!
Starting first with a good product before curing, it's worth noting Carolina Heritage Farms, where Terra sources its pork. The farm raises heritage breeds of hogs in a sustainable way. Not only is that better for our earth, but it turns out a more flavorful ham. Not to mention, being a local farm means Chef Mike and Joby are now actually friends with the Carolina Heritage Farms and that means there is a lot of trust and confidence between the food professionals.
Why take on this labor of love that really makes one patient? We checked in with the Terra team to find out more. But the bottom line? They like food and they like to do fun, delicious things with their food.
What other meats have you cured?
We have cured lamb, duck, beef, and are currently curing some flounder roe for bottarga, in addition to all of the pork products in the chamber.
See Also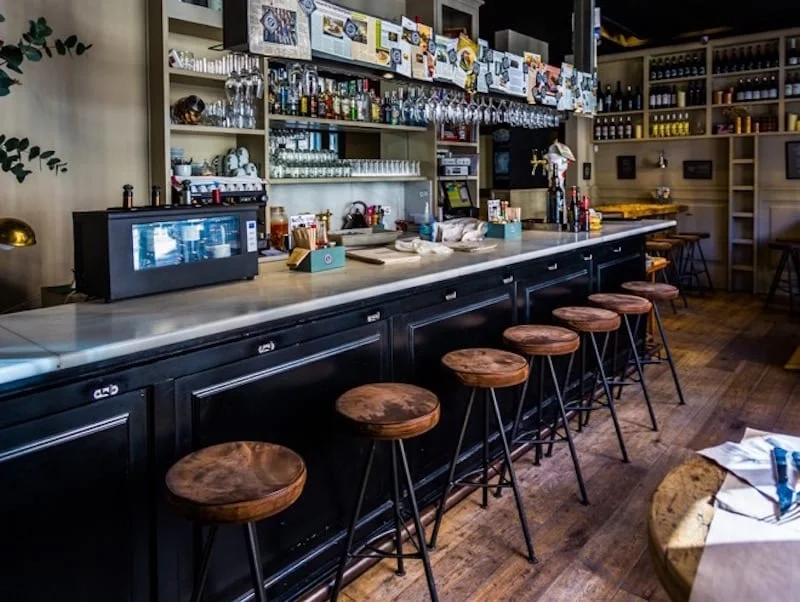 Has it been a hit with diners?
We actually put the ham on the menu and it sold out in less than a week!
What's the most difficult part about the curing process?
The most difficult part of the process is being confident that you are doing things correctly, so that you do not wait over two years for a product that is unusable. With some butchery skills and salt, you can cure anything.
This sounds like such a great learning experience and fun project to undertake. What's the next big project you have up your sleeves?
We are constantly curing items for the butchers plate. We actually have a half a hog coming from CHF tomorrow and are planning to get the next ham started. We have one in the chamber that has 8 months age on it.
This is the first time they have done something like this at Terra, so run, don't walk to get yourself some of the next batch as soon as it is ready!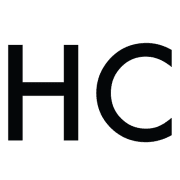 Honest Cooking
The Honest Cooking editorial team handpicks inspiring culinary stories to share with you that we think are beautiful. We strive to create an inspiring place for culinary exploration, salivating recipes, interesting personalities and stories.