Escapism comes in the form of 3 hours and 58 minutes for me.
Switzerland has all the wonderful surroundings of nature, alps, quirky mannerisms but sometimes you need to escape the quiet routine found in the land of chocolate and cheese and venture over the border.
My love for Lake Constance and Austria in fact have been broadcast far too many times for Honest Cooking readers and foodies – but what is not to love?
Lovable people with a strong affection to sharing their stories and region specialties – as well as a unassuming network of young chefs who really know what they are doing.
The family-run businesses make any trip over the border and into the region known as Vorarlberg ever more enjoyable. Here are 4-great reasons to visit Vorarlberg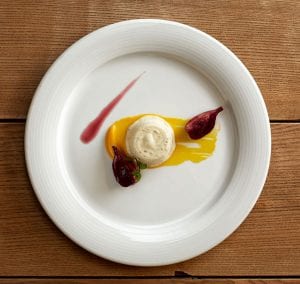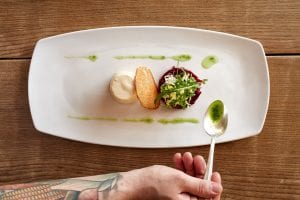 There are a number of Gasthof Krones in the 96 municipalities of the Bordensee-Vorarlberg region so make sure you find the right one. Gasthof Krone in Hittisau is possibly a favourite top 5 experience in my books.
Essentially the art of a 'real' hotel, no gimmicks – just excellent Austrian hospitality at its finest. From a fantastic restaurant led by chef Michael Garcia-Lopez who should be on your radar. The dishes are excellently prepared – imagine a Michelin-starred restaurant but delicious food without too much foam and fuss to meet your gastronomical expectations. Everything from starter (beef tongue) to locally caught trout to home-made sorbets and cakes are worth splurging on
The spa area makes this hotel one of the best 'intimate hotel' experiences out there
The Sonne Lifestyle Resort is also a family-run hotel but in the town of Mellau. A little more 'resort' in feel and services, but still a great experience considering you get a full breakfast (excellent of course), a buffet lunch from 2pm (delicious when Austrian Schnitzel make the the menu) and an elaborate 6-course gourmet meal #glutton
The wellness centre is worth indulging in with multiple sauna rooms on offer and an outdoor/indoor pool to rest your weary feet after hiking the Alps, mountains or walking the River flowing through the lovable Vorarlberg region
ARCHITECTURE HIGHLIGHTS
See Also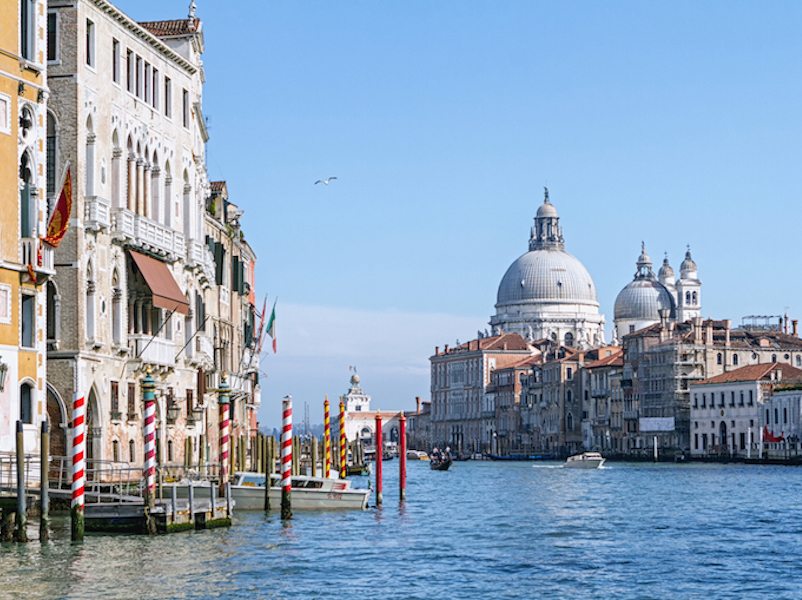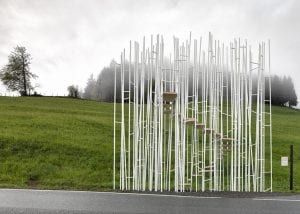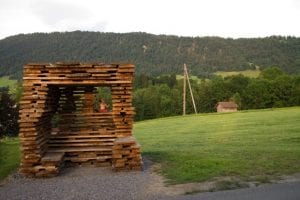 Vorarlberg is a great place not only for food, wellness resorts and hiking but also architecture. For all you design buffs out there, take a look at the handmade buildings in the region for inspiration.
One of my favourites is the recent Krumbach – Bus: Stop project
Just check it out — makes waiting for a bus bearable!
Michelle Tchea
Michelle Tchea is a 4-time bestselling author. Her books include, Building a Perfect Meal, My Little SoHo Kitchen, Signature Dishes (Australia's Best) and Chefs Collective. Her work can be found in other leading luxury travel and food magazines including Travel+Leisure Asia, SMILE, NUVO Magazine and The Telegraph