These Vanilla Latte Overnight Oats with Greek Yogurt are a simple, 5 ingredient and protein packed way to start your day! Make them ahead for easy mornings.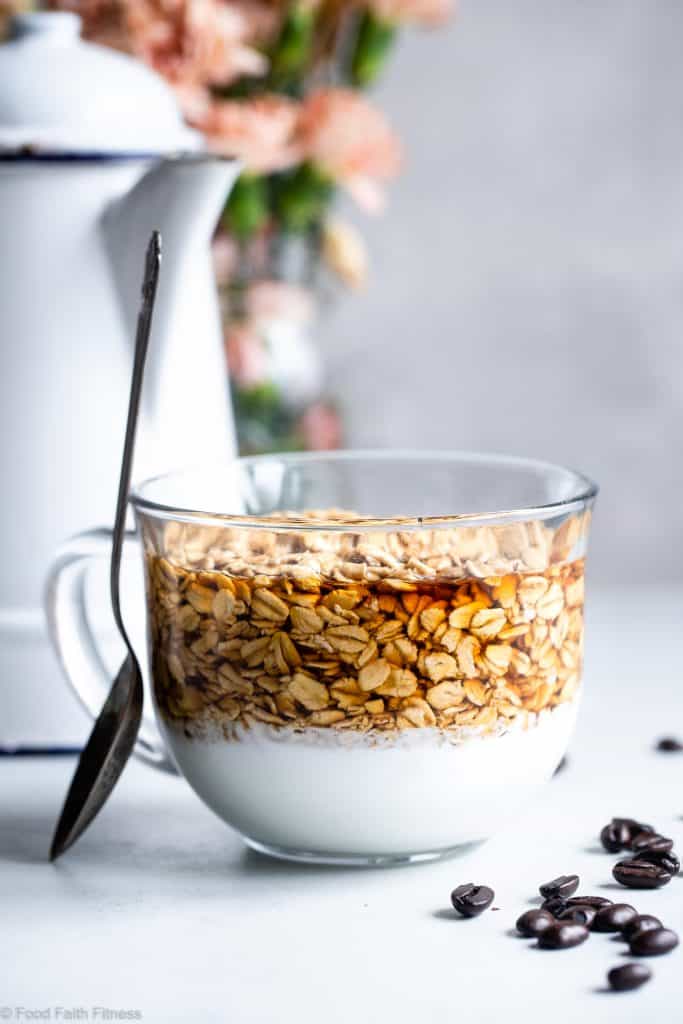 I see you bleary eyed morning person, stumbling around the kitchen looking for:
Life juice (AKA: coffee) and
FOOD
Hangry-need-energy-you is on the prowl and I GOTCHU with these L-A-T-T-E overnight oats with yogurt!
Yes, my internet friends, if prepared-planner-person you had got her shenanigans together LAST NIGHT, you would be walkin' STRAIGHT to the fridge – no stumbling here – and getting your food and coffee fix ALL in one BOWL.
Not to mention a 1-2 punch of protein and fiber to keep you from having to snack on a billion paleo protein bars until lunch.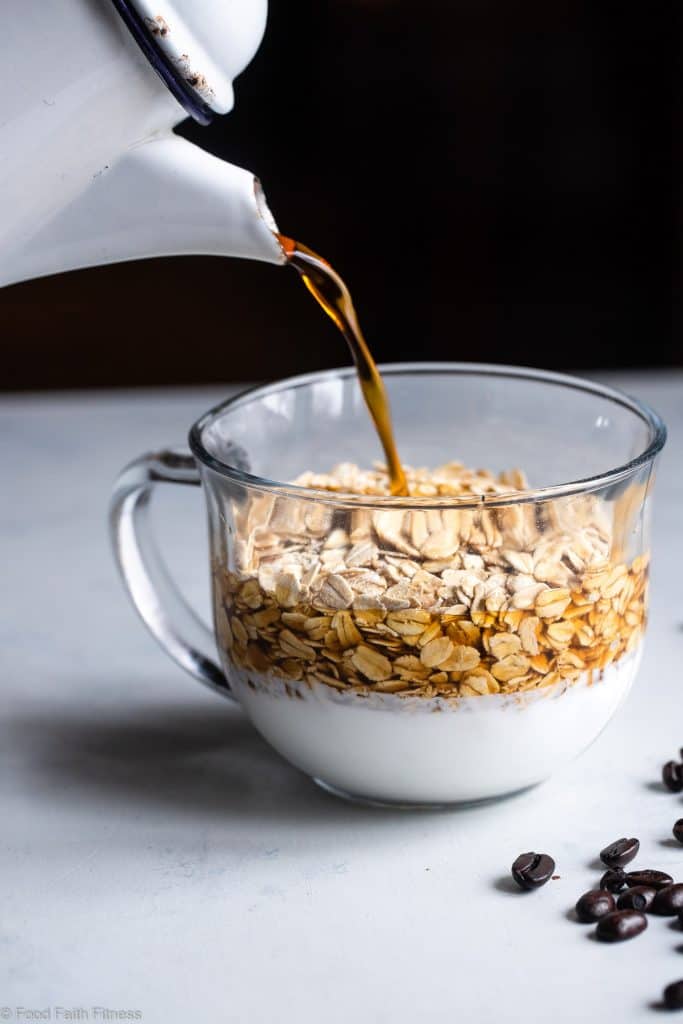 Wholesome, filling, COFFEE deliciousness is the name of our breakfast game and something tells me that you might not hate rolling out of bed knowing that these oats with yogurt are waiting for your lovely face to MUNCH them UP.
Just add this cold oats recipe to your list of cookie dough overnight oats recipe, chocolate peanut butter overnight oats, gluten free cinnamon roll overnight oats AND snickerdoodle vegan overnight oats and you have a different flavor for E-V-E-R-Y morning of your work week.
I can feel the excitement dancing off your taste buds THROUGH THE SCREEN.
I can also feel the excitement and love you're gonna have for these overnight oats with Greek yogurt when I tell ya that they are only 5 super-simple ingredients that I am willing to be BIG MONEY that you already have on hand. <–Not usually a gambler, but when oatmeal AND coffee are on the table, we do NOT mess around.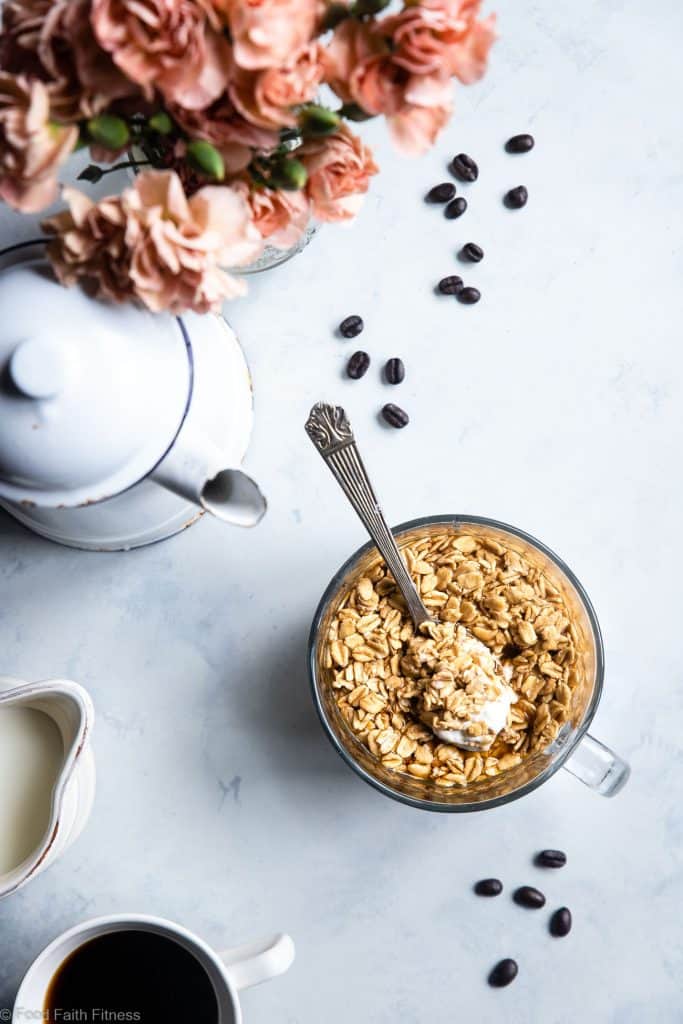 The best part about overnight oats is that they are best if you soak them for 7-8 hours, which just so happens to be overnight (hence the name!) So, you can make a bunch up and let them sit and mingle while you get your beauty sleep and- VOILA – breakfast awaits hangry, stumbly morning you!
OR, you could make them in the morning and come home to have dinner ready…
Not that I've eaten oats for dinner… *Shifty eyes*
If cold oats aren't REALLY your jam, but you don't have time to make cooked oats in the morning, you can absolutely warm your overnight oats in the microwave in the morning. However, if you're going to do this, I'd recommend leaving the yogurt out the night before and stirring it in once you heat!
See Also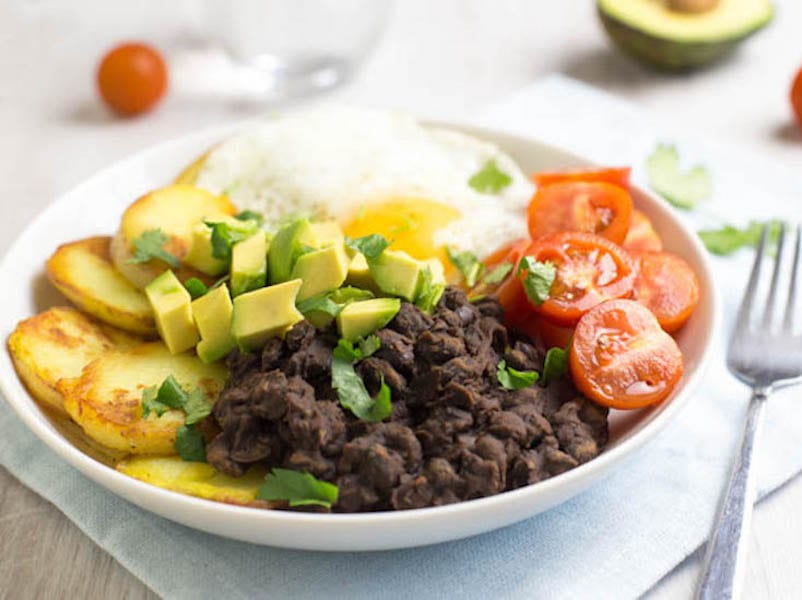 Ain't no one out there that likes curdled yogurt ya hear?
If you felt like being adventurous with morning-you's-eats, you could also get BOLD and inventive with your latte flavor combinations. Got some almond extract? GO NUTTY! Got some rum extract? GO BOOZY.
No one ever was mad about a boozy breakfast. Even if it's just a flavor.
Maybe you're less fancy and don't have random extracts lying around your house so you opt for different flavored yogurt!
Look at you just giving coffee shops around the nation a run for their money with your crazy coffee flavors AND breakfast+coffee in ONE combos.
A break-ista is what you are. Like a barista and maker of the breakfast in ONE.
Click HERE for the recipe.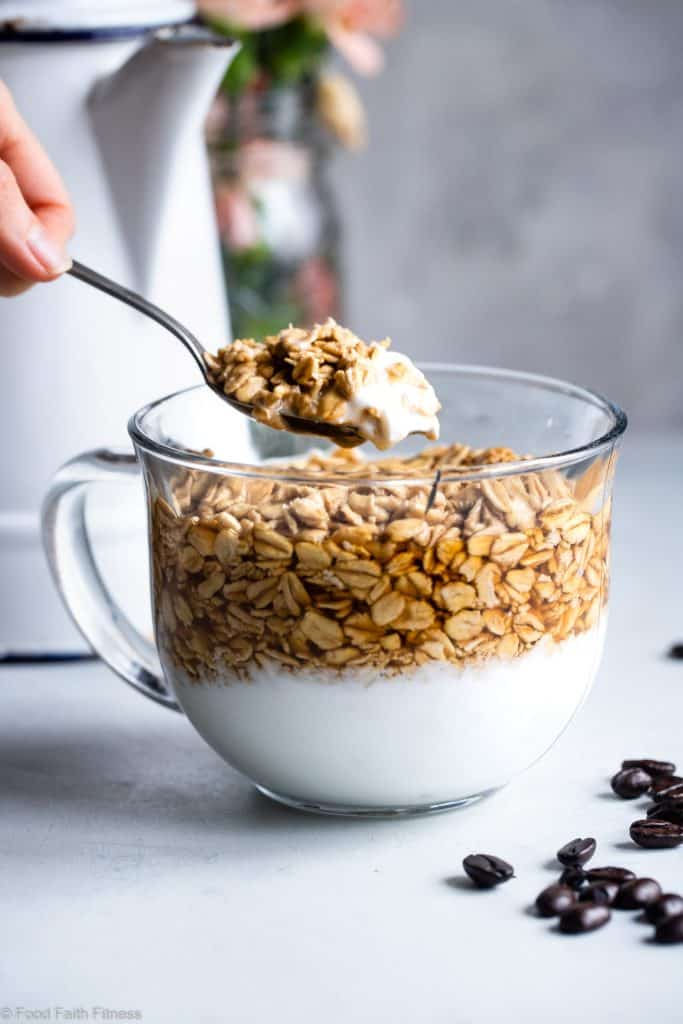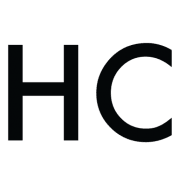 Taylor Kiser
Taylor is the blogger, recipe developer, photographer and general mess maker behind the blog "Food Faith Fitness." She is a Christian who is constantly trying to learn how to keep Christ at the center of her daily life. Taylor is also a health and fitness enthusiast who loves creating delicious recipes, with a healthy spin. However, Taylor also believes that moderation is key, so sometimes it's ok to just go and eat a cookie!