For almost 30 years, Belgian brand Le Pain Quotidien has been a pioneer of health-conscious, eco-friendly offerings. Founded by Alain Coumont, the brand better known for being the healthy quick casual dining option debuts a "Plant Love" summer menu expanding its vegetarian and vegan offerings.
Blaring sounds of ongoing traffic and chatter are muffled outside the Bryant Park location of Le Pain Quotidien on a Tuesday night. Through crowds of thrilled tourists and peeved workers shuffling to get to their next destination. Le Pain Quotidien rustic haven welcomes guests to experience their new seasonal items featured on the new plant based menu "Plant Love".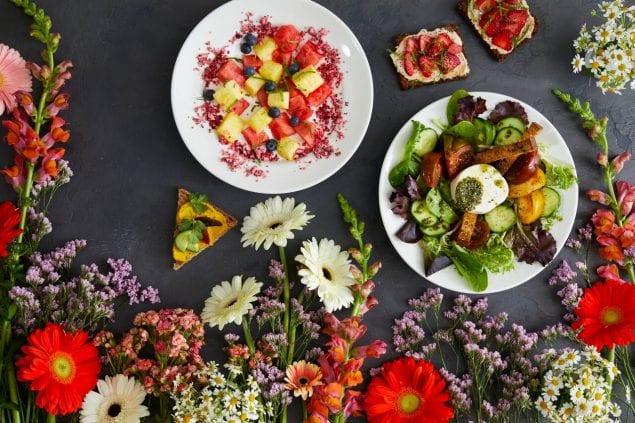 Stepping inside the café  eyes are instantly lured to the flaky croissants and other baked goods easily visible at the counter. Which in most cases, let's be honest is the best version of a plant-based dish. Beyond these scrumptious grab and go items, Le Pain Quotidien  offers more substantial, satiating meals plated and served by a waitperson in their communal rustic environment.
Powerful nutrition dense ingredients such as hemp, quinoa, poppy seeds, and organic flowerola are celebrated on the new menu . Flowerola a Belgium ingredient full of antioxidants, fiber, and protein, is used in the new vegan friendly Flower Power Bowl . Served with coconut yogurt, cashew butter, and fresh watermelon, pineapple, and blueberries.  Hemp, another great plant-based protein and provides all nine of the essential amino acids, is featured on the new Far Out Hemp Pesto dish. Poppy seeds are fiber-rich and contains B vitamins, adding a boost of nutrition to Le Pain Quotidien's customer favorite the Avocado Toast. Turmeric; a natural anti-inflammatory mildly-flavored ingredient popular in Indian and Middle Eastern dishes. At the Le Pain Quotidien the ingredient is used on the Golden Coast Portobello Tartine.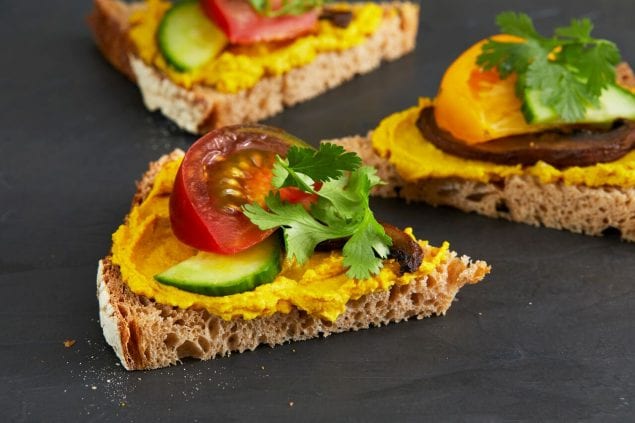 "Le Pain Quotidien will continue to introduce core ingredients seasonally, ensuring that diners receive the full spectrum of nutrients that nature has to offer. there are over 15+ vegan dishes offered on the daily menu that focus on well-rounded plant protein."
Favorites on the Le Pain Quotidien's plant based menu include: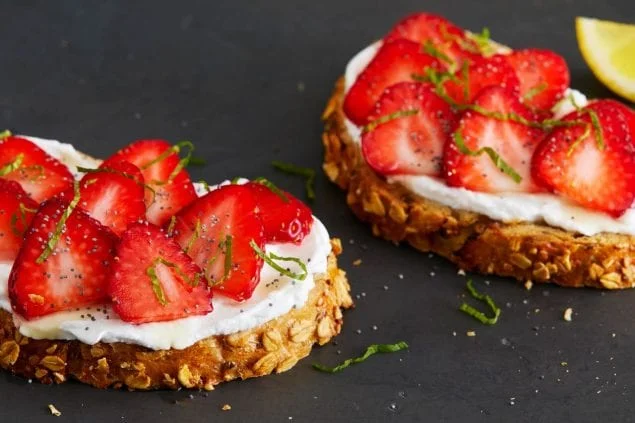 Strawberry Toast Forever – Biting into the super seed bread slathered with cashew butter, the juices of fresh strawberry melt onto the creamy butter with hints of earthy poppy seeds. Drizzles of agave, sprinkles of mint and lemon adds bright bursts to the toasts' flavor.
Good Karma Watermelon Feta Salad – a forkful of contrasted textures and flavors, refreshing sweet cubes of watermelon are paired with warm roasted mushrooms on a bed of greens. Also served with earthy quinoa taboule, creamy avocado and vinaigrette. Additionally for every Good Karma Bowl bowl purchased a tree will be planted in partnership with The National Forest Foundation. The "Buy One Plant One" campaign will helps the National Forest Foundation reach their goal of planting 5,000,000 trees by the end of 2019.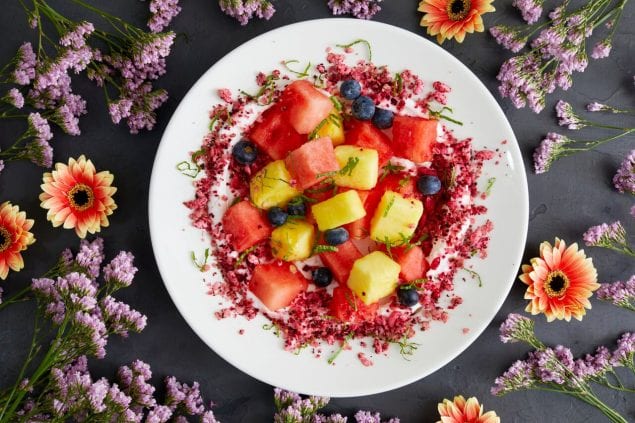 Avocado Toast – It's rich, full of creamy ripe avocado, with the ideal amount of salt and lemon flavor. Deliciously rich and paired with a nutty bread, is a delightful option for breakfast or dinner. Sauteed Kale is piled onto the multi grain toast adding a bitter punch to the creamy toast.
Far Out Hemp Pesto – Savor the flavors of basil and garlic in this hemp pesto vegetarian dish. Paired with mozzarella di Bufala, fresh heirloom tomato, cucumber, spring greens and  garnished with croutons and vinaigrette.
Other great vegetarian meal includes Le Pain Quotidien's super grains bowl, quinoa cake, and chilled soups.  At the Bryant Park location and other select locations dinner and wines are available to order. For the summer avoid thinking twice about ordering a crisp Sauvignon Blanc to pair with any of the new plant based  dishes.
"As an international brand, we have the opportunity to help make a positive impact on the planet," said Lou Ramirez, Le Pain Quotidien's US President. "Our ongoing mission at Le Pain Quotidien is to bring the community together to enjoy food that is both good for them and the environment. We are thrilled for the opportunity to expand our own community by partnering with The National Forest Foundation and working together to help our national forests thrive."
All images for this post are courtesy of Le Pain Quotidien