Pomegranate and chocolate. It's a match made in heaven! This Pomegranate-Chocolate Sauce is made with pomegranate molasses. Perfect over ice cream and more.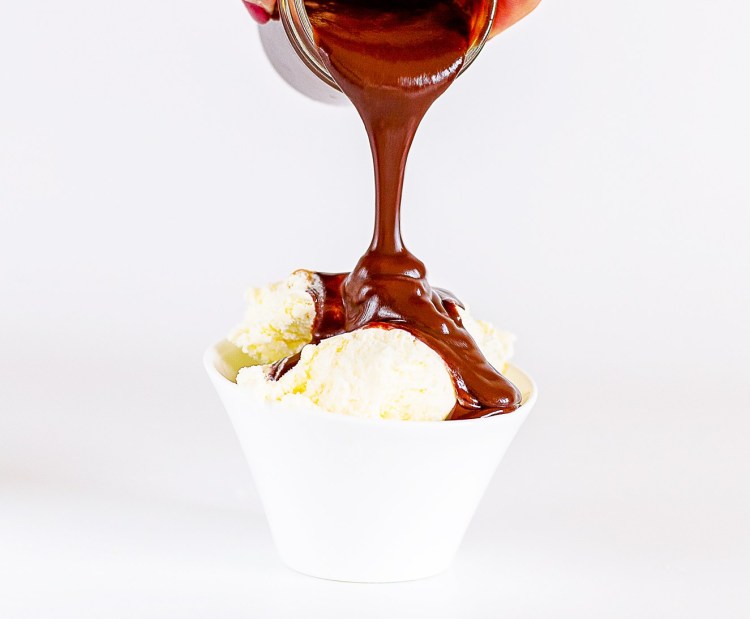 A sublime pairing. Pomegranate molasses and chocolate sauce.
pomegranate molasses is made by reducing pomegranate juice to a thick, intensely flavored syrup. It is tangy and a little musky with a fruity flavor, which provides a sweet-tart counterpoint to the chocolate's bitter richness.
This finger-licking smooth and velvety pomegranate chocolate sauce is divine drizzled over ice cream, brownies, pancakes or whatever your heart desires.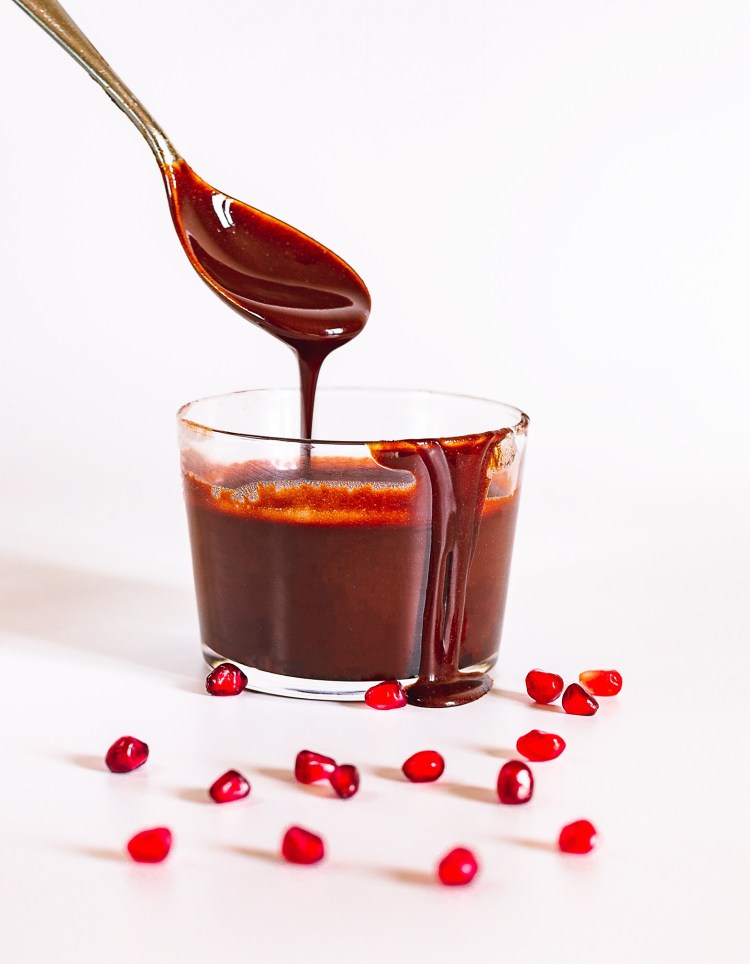 Pomegranate-Chocolate Sauce
Ingredients
¼ cup cocoa powder
¼ cup pomegranate molasses
1 tablespoon sugar
25 g butter
1 teaspoon vanilla essence
2 teaspoon cornflour
1 cup water
Instructions
In a small saucepan blend the cornflour and cocoa powder with the ⅓ cup of water to make a smooth paste.
Over a medium heat, stir in ⅔ cup of water, sugar and butter until the mixture boils and thickens, about 10 minutes.
Add the vanilla essence, pomegranate molasses and stir in.