In their quest for producing excellent wines that best represents their land and philosophy, Sensi Vini added a new wine label that they have dedicated to women.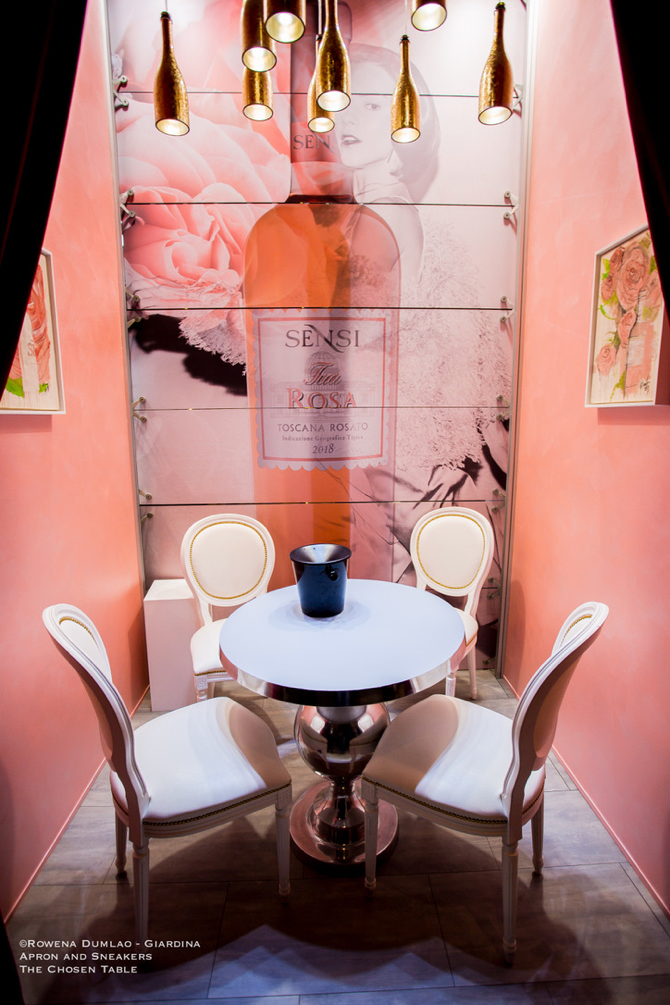 Let's start with the beautiful setting of Fattoria di Calappiano, a Tuscan villa built in the Renaissance period by the Grand Duke I De Medici. It was built as one of the first models of wine-growing and producing farmhouses in Tuscany. In the 1800s, it was procured by Henry Savage Landor, grandson of the important English writer Walter Savage Landor who was considered Shakespeare's most reliable biographer. Henry was an artist, writer and explorer who brought with him mementos of his trips. A large variety of roses were grown in the gardens of the villa and among them is the most ancient and most aromatic of all, the Stanwell Perpetual. It was brought to the villa by Henry from the shores of England because of the fond memories of his grandfather's dedication to his romantic tale with Elfrida Mangioni of Florence when he proposed to her.
With this beautiful ancient mother-of-pearl pink English rose, the story of Sensi Vini's Tua Rosa begins.
The 500-year old estate is now owned by the Sensi Family, who has been producing and bottling wines since 1890 at the Fattoria di Calappiano and another wine estate in Tuscany, the Tenuta del Poggio in 100 hectares of vineyards and olive groves, principally producing Chianti wines. With a family history of 125 years of wine production and now on its fourth generation of family Tuscan winemakers, Sensi Vini continues to grow globally with the excellent quality stamped on their wines.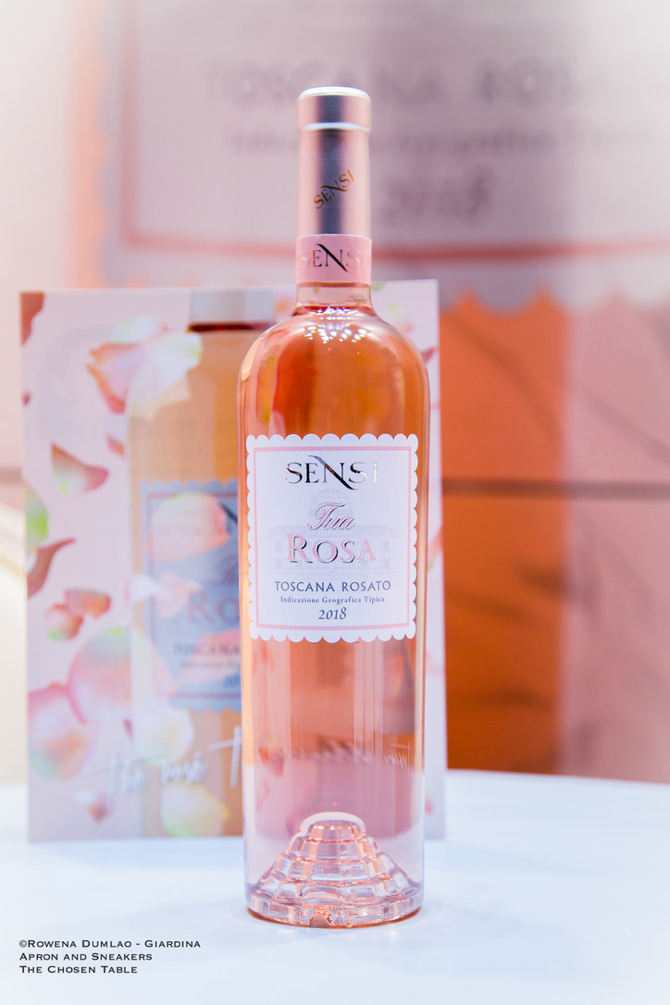 In their range of Chianti DOCG wines they also have a wine dedicated to vegan drinkers. The Chianti Superiore Vegante is obtained according to the vegan philosophy which completely avoids the usage of animal-derived products in all the stages of cultivation, vinification and wine stabilization. It is certified with the symbol Vegan Quality which means that it follows the process of ethics under which the wine is produced.
Sensi Vini is currently in the hands of the family's fourth generation, Massimo and Roberta Sensi who joined the family in 1987. Along with them, oenologist Lorenzo Landi closely follows all the wine production. In their quest for producing excellent wines that best represents their land and philosophy, they added a new label that they dedicated to women.
Tua Rosa, Sensi Vini's rosè wine, has a soft blush rose color obtained from light pressing of the Sangiovese grapes, Tuscany's king of the Tuscan vineyards.
See Also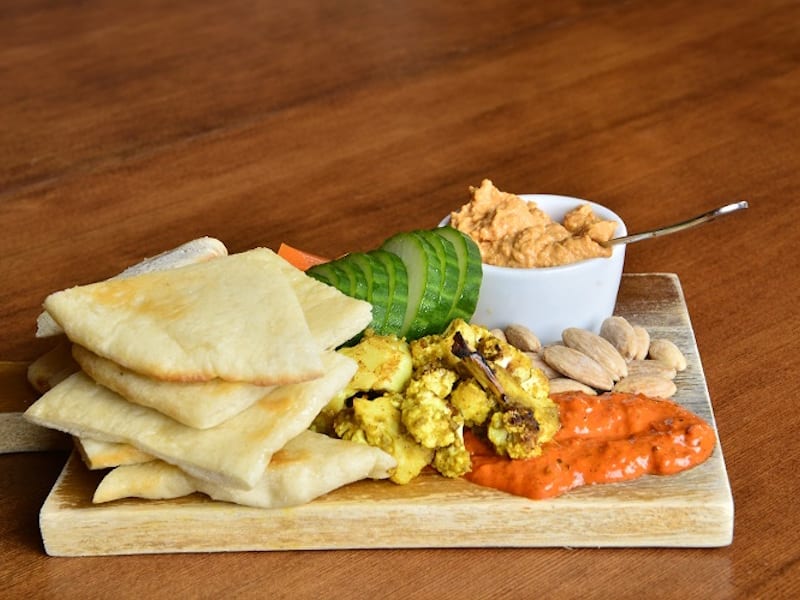 Tua Rosa is aged in stainless steel which permits the grape variety's fruity and floral aromas to dominate the senses. Hints of grapefruit, citrus fruit, fresh aromatic herbs and rose permeates the nose while palate is graced with freshness and delicate aromas of fruits and flowers as it ends with hints of peach, sweet plums and blackcurrant. It is the kind of wine that calls for simply cooked seafood or refreshing aperitif this coming warmer months.
Bottling the fragrance and flavors of this rose doesn't end with the wine because Sensi Vini collaborated with a Turin-based perfume maison, Tonatto Profumi to create a special perfume that celebrates Tua Rosa. Laura Tonatto created a perfume that epitomizes the ancient Stanwell Perpetual rose that fills the air of the Fattoria di Calappiano.
Sensi Vini Tua Rosa 2018 and the Tonatto perfume specially formulated for Tua Rosa will be available in the market soon.
Sensi Vini
Via Cerbaia, 107
51035 Lamporecchio, Pistoia, Italy
Tel: +39 0573 82910
Email: sensi@sensivini.com
Website
Facebook
Rowena Dumlao Giardina
Rowena Dumlao - Giardina is the author and photographer of Apron and Sneakers and The Chosen Table. Besides her blog, she's also a recipe developer and a travel writer for other food and travel sites.