This Coffee Crème Brûlée is a silky smooth espresso flavored custard with the iconic crunchy caramelized sugar top. Decadence at its finest.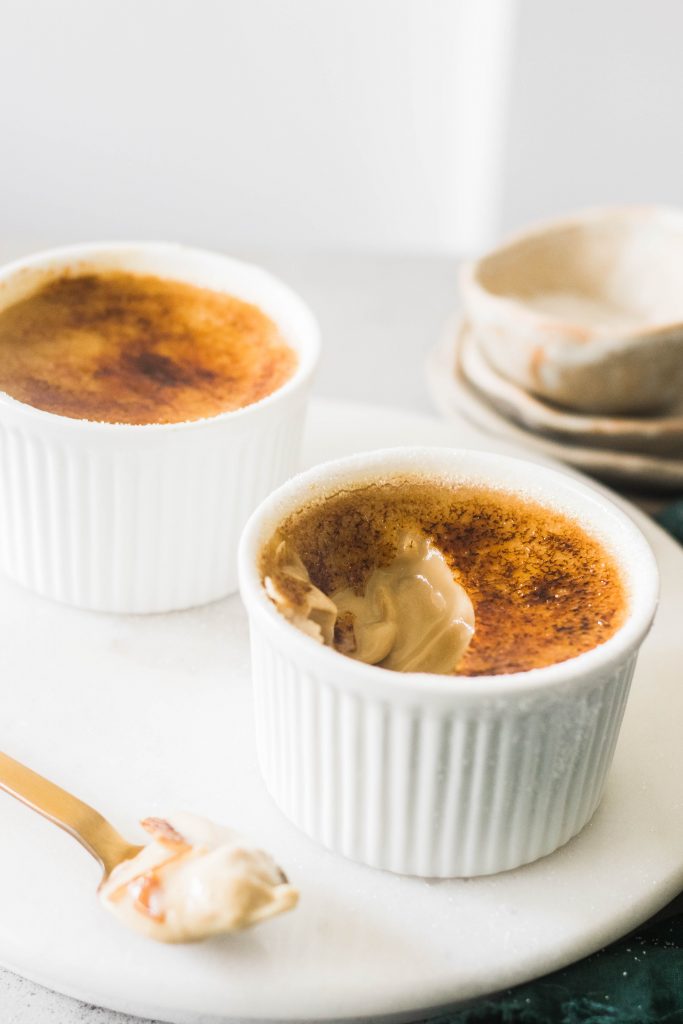 There is something sensually extravagant about a creme brulee, which literally means burnt cream in French. However, it is deceptively easy to prepare and in fact, only takes about 15 minutes at most including prep and cooking time! How amazing is that?
Besides, it makes for an excellent treat when you're entertaining guests for dinner as these dainty custard pots can be made a day ahead of time. In fact, I would highly recommended that you make these coffee creme brulees ahead of time. The custard once out of the oven, needs a good 24 hour period to set in the refrigerator. If you try to rush this process, the espresso infused custard won't set and when you try to add the layer of caster sugar to torch it, it'll all get messy.
The ideal creme brulee has a distinct layer of hardened caramelised sugar. The hard cracking sound is it's signature identity. Beneath this crunchy caramelised sugar lies absolute decadence. The silky smooth custard, which is just set is smooth and melts in your mouth sending sensations that transport you to a different universe – foodgasm at its best!
Click HERE for the recipe.
Samina Patel
Just a simple girl with a fancy camera and a well greased cake tin.