What does a three day getaway to Las Vegas look like during a pandemic? Honest Cooking decided to find out and jumped in the car for the 4+ hour drive through the desert.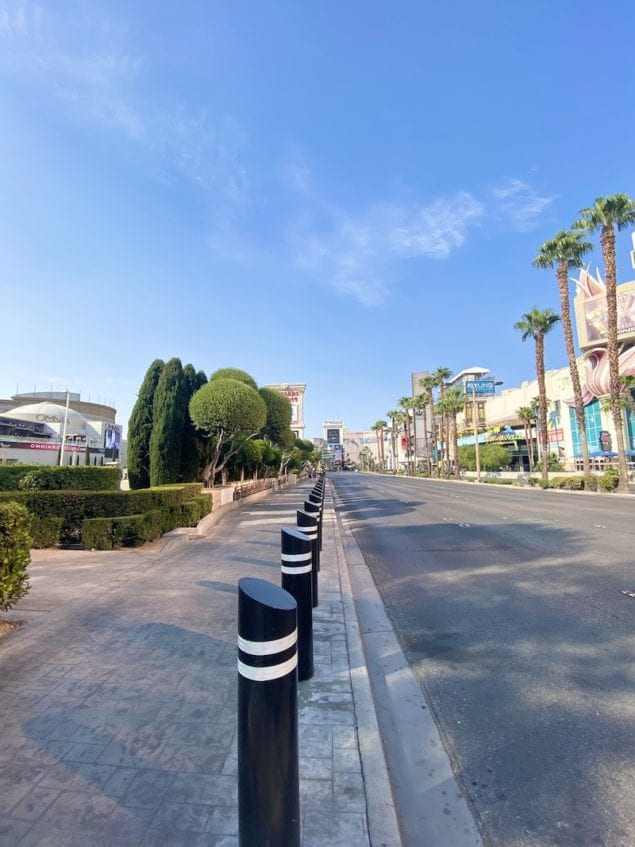 Approaching Las Vegas from the south end of The Strip, passing the famous Las Vegas sign and seeing the monumental hotels rise into the glowing desert sky, there's really only one thing signaling that anything is divergent from any other time you've made that same approach. Most of it seems pretty much the same. Glittering lights and a temperature of about 102F seems about right. But there's significantly less traffic. Then, the first real sign that something has changed. The Statue of Liberty outside New York New York looks different. No, not the fact that she's wearing an ill-fitted Las Vegas Raiders jersey – but that she's also clad in an oversized face mask. Yes, this is COVID times, and Las Vegas – albeit open and trying its best to feel as normal as possible – is adapting.
"They're both free" says the masked host that guards the entryway into The Venetian about the two parking options. We had been under the impression that all parking in Las Vegas was self-park these days, but apparently valet is still a thing, even in pandemic times. Slightly tired after the drive through the desert, we choose the valet and are swiftly met by a friendly face mask-wearing parking attendant who quickly disposes of both our car and luggage. So far, so normal, and after more than 6 months of mask-mandates back home in Los Angeles, the mask-wearing part of the Las Vegas experience is one thing we know won't make our stay feel uncomfortable. By the way, all staff at all hotels and restaurants (and shops) in Las Vegas wear masks – patrons are as well – so let's just get that out of the way.
Upon entering The Venetian we are met with the more signs that things are a bit different in Vegas nowadays. We are ushered into a short line where our temperature is scanned (temperature scanning takes place at all entrances of many hotels and casinos on The Strip, and face masks are offered at almost all), and then on to the check-in counter. There are actual signs too. Everywhere. Reminding us to stay six feet apart and wear a mask.
Check-in is smooth. We arrive on a Wednesday, and the resort is less than half full at the time, so even without any priority or VIP status, we're at the front of the line after less than a minute. While waiting, we notice a gentleman with a spray bottle and fabric cloth in his hand pacing back and forth in front of the check-in desk. Every time someone leaves a check-in counter, he gracefully swooshes over, and wipes down everything from the credit card tray and the counter, to the gigantic bottle of hand-sanitizer that's next to each customer service representative. It's immediately clear that one of the main strategies of Vegas resorts and casinos is to have a very visible cleaning routine in almost every area. In addition to the intense cleaning, the check-in staff is also operating behind plexiglass walls, which sometimes can make for some rather interesting conversation challenges during check-in, especially considering everyone is wearing masks.
About those masks again. Yes, masks are mandatory for guests. That goes for all public spaces, and at all times – with two exceptions. You can take them off when you are eating or drinking, or if you are in the pool. And by "in the pool", I mean "in the water" – not in the pool area. There are friendly security guards walking the newly renovated Venetian pool deck, ensuring that every guest who is not in the water is wearing a mask. During our stay, we didn't see any flagrant breaking of the rules among guests, but if you're looking to get an evenly tanned face while you're in Vegas, you'd better make sure you are constantly eating or drinking while you are in the sun.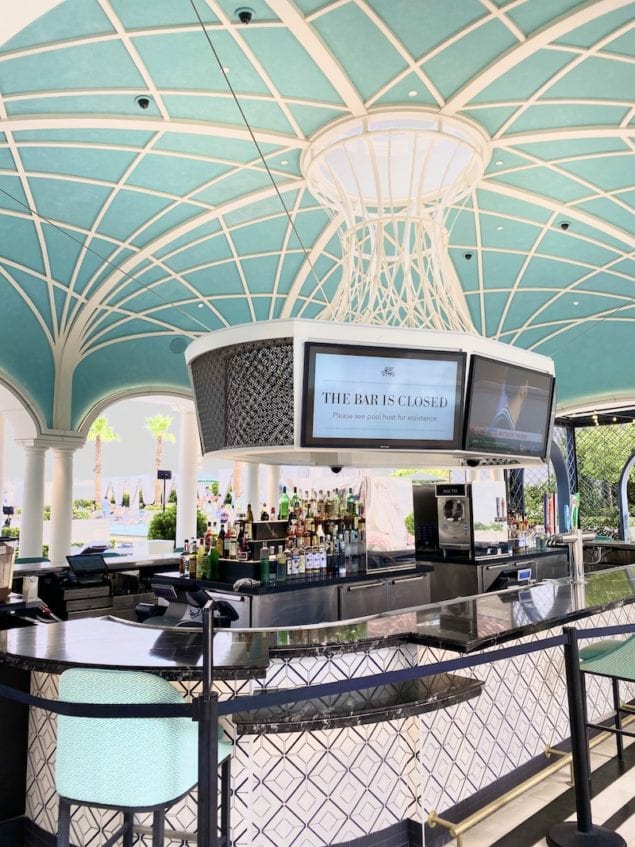 The pool deck is significantly less crowded than ordinarily, as sunbeds have been spaced out to ensure proper social distancing. Protocols are in place to make certain over-crowding doesn't happen, and there are strict limitations on the number of people that can be in the pool area at the same time. As soon as it fills up, a waitlist is created and no additional guests are let in until the crowd shrinks. Additionally, pool hours are a little different than usual – opening at 8 am and closing at 6 pm. We're told that weekends do get very busy, but during our three-day weekday stay – we counted the patrons around the pool in dozens, certainly not hundreds.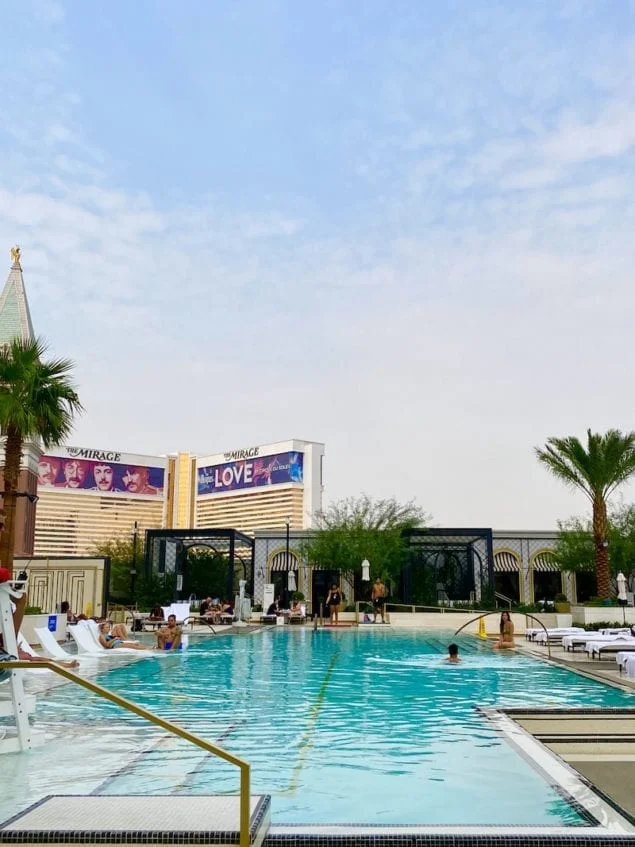 Other than that, the music is as loud as ever, and the cocktails still flow throughout the day. There may be less of a sense of party than pre-pandemic, but it's not THAT far from the "normal" everyone is so desperately striving for. And yes, some people are drunk and wearing not enough clothes. Hey, it's still Vegas.
Inside the resort, the most noticeable sign of something being different (except for those masks), is that there's a lot that's closed during the week. Some restaurants are still not open at all, some are just open on certain days, and many of the shops seem to have either cut opening hours or decided to stay completely closed. In addition, The Venetian's sister resort that occupies the adjacent tower – The Palazzo – is only open on weekends.
All of this does make this colossal resort feel notably quiet during the week. The conference crowds aren't here. The show crowds aren't either. The party crowd is said to be back on weekends, but even on a Friday night, the resort didn't feel all that congested. The gamblers seem to be back, but not in any overwhelming numbers. Much of the casino floor still felt relatively empty, and lacking that gambling energy that Vegas is famous for.
See Also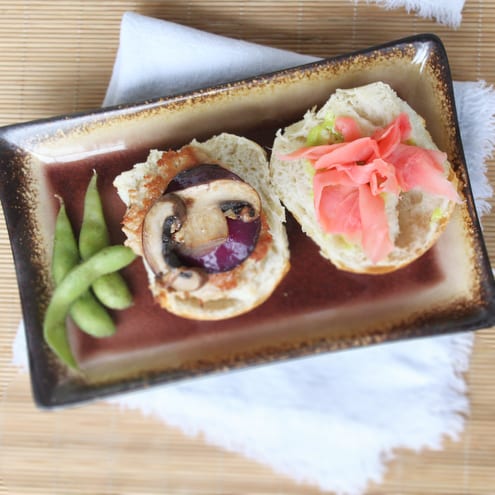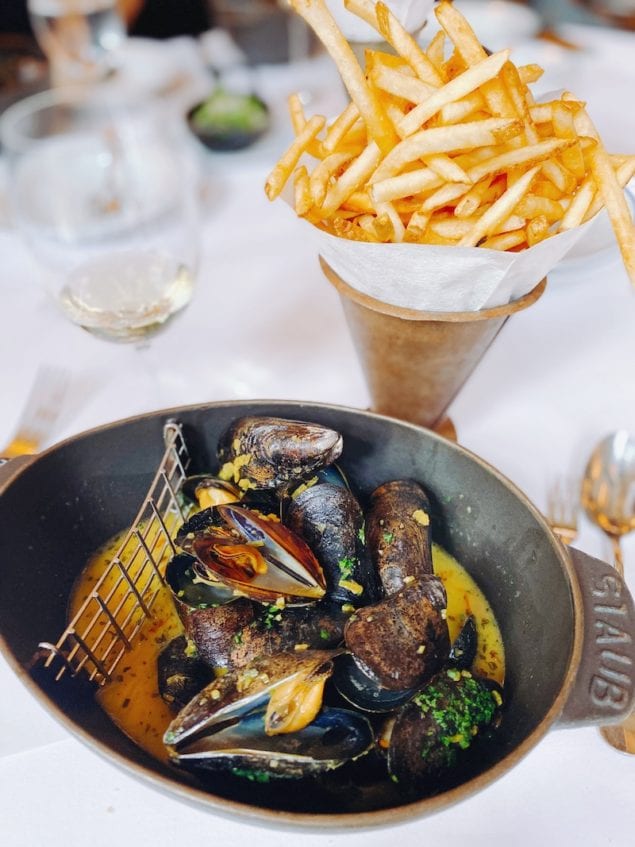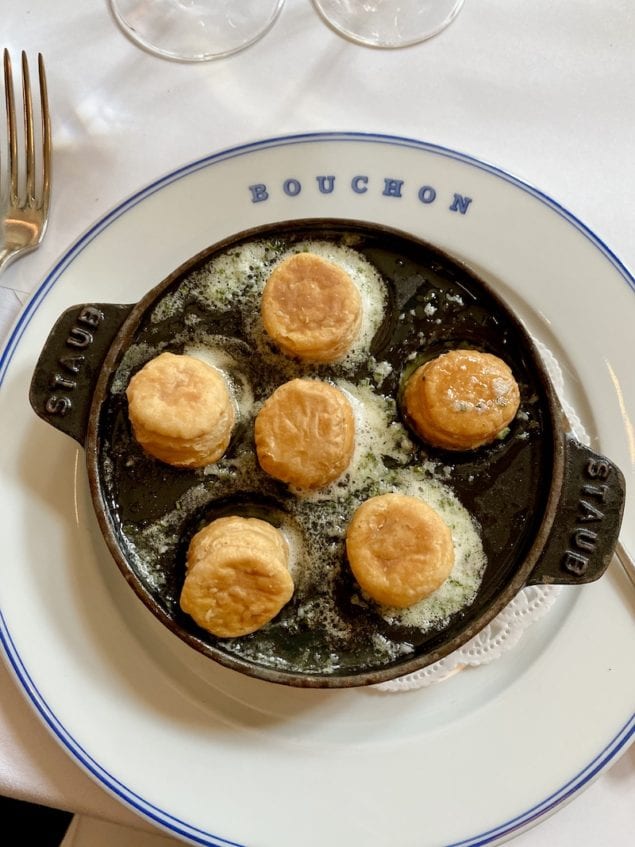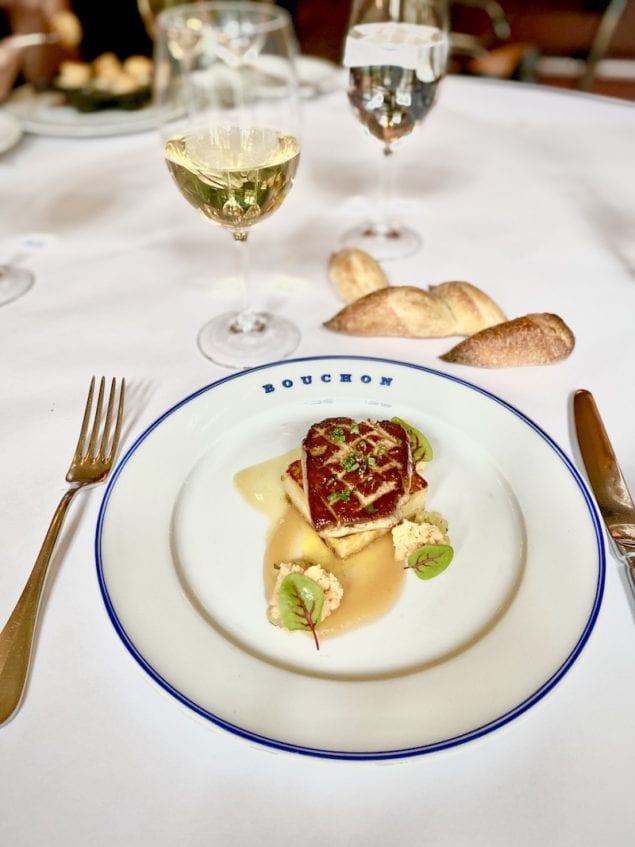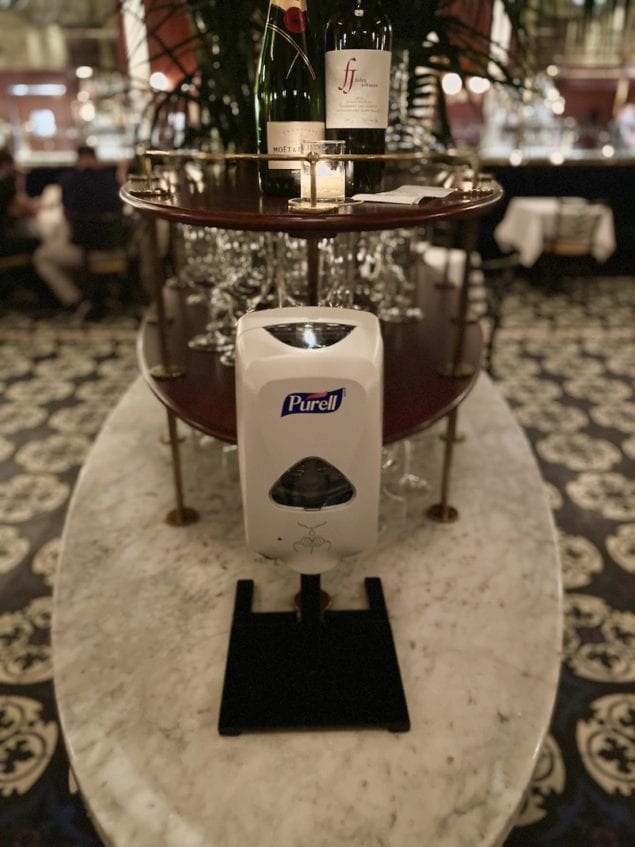 But how about them restaurants? As I mentioned, they're not all open. Some, like Thomas Keller's Bouchon (still serving up some of the most lovely French bistro fare), are only open on weekends, others like David Chang's Majordomo (an offshoot of the hugely successful Los Angeles eatery) are closed on Tuesdays and Wednesdays and don't serve lunch. Yet others are closed altogether. But most of them – like the world-class burger joint Black Tap Burgers – are open, at least in some fashion, and the dining experience looks pretty much like it does across the world these days. Servers are in masks and gloves, and patrons are spaced out significantly to ensure social distancing. Some menus have been slightly simplified, but Vegas still offers as opulent, decadent, and delicious dining experiences as it ever has. Speaking of menus, there are QR codes available at many of the restaurants, so you won't have to touch any printed menus, which is a surprisingly nice feature. And with the smaller crowds these day, servers seem to be able to give even more attention to patrons these days – so there's a chance COVID-Vegas will make you feel more welcome than ever.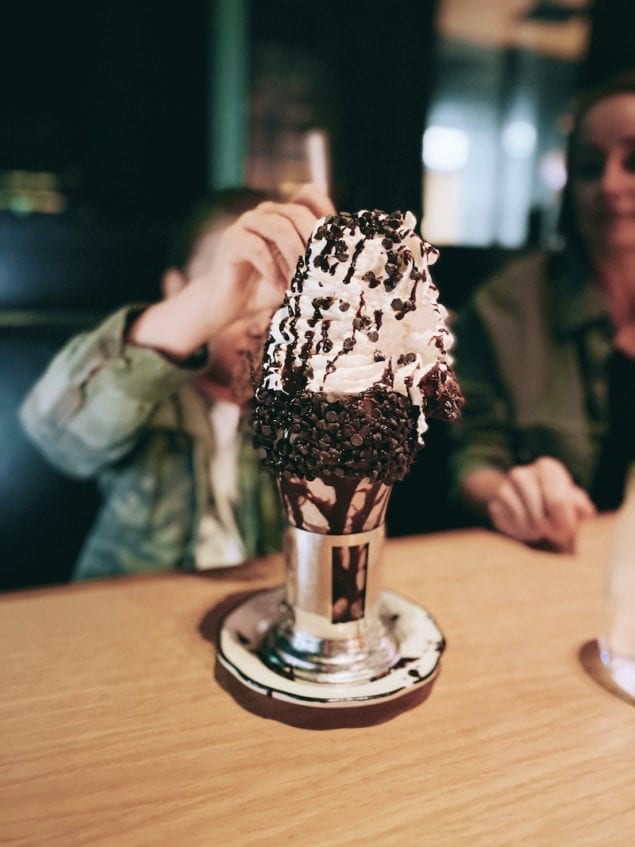 In-room dining also looks slightly different in the midst of a pandemic. Guests are offered both traditional and disposable utensils, and there's the option of having the in-room dining team just deliver your food outside your suite and then you'll carry your food inside yourself. If you feel comfortable with the hotel setting everything up for you inside your suite – well, that option still exists. It's pretty much up to you how much contact you wish to have with the staff at the resort.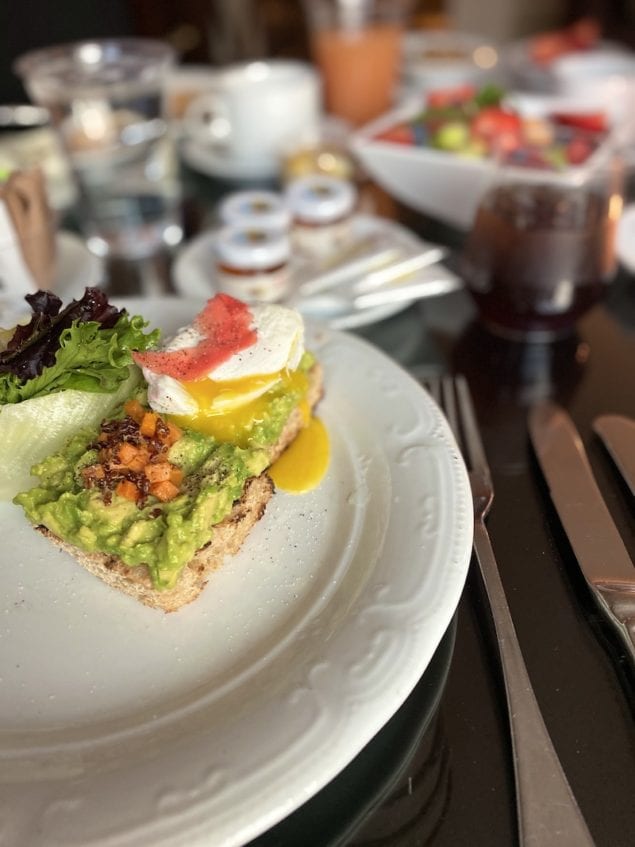 So what does this all amount to? What does it FEEL like to visit Sin City during the week these days? Frankly, pretty great. The safety protocols implemented by the resorts are rigorous, but unless you are a anti-mask-warrior (and why would you be?), there isn't really anything that makes your stay any less comfortable than you're used to. Sure, your favorite restaurant or nightclub may not be open, but that's a great reason to perhaps venture out a little more and try something new. And the relative "quietness" of this version of Las Vegas may sound like the city is less fun these days, but me, my wife and my seven and a half year old actually enjoyed the smaller crowds and extra attention from the staff. If you're 23 and looking to party – you might want to consider not going during the week (as we left the city on Saturday morning, the party crowd was rolling in, in large numbers).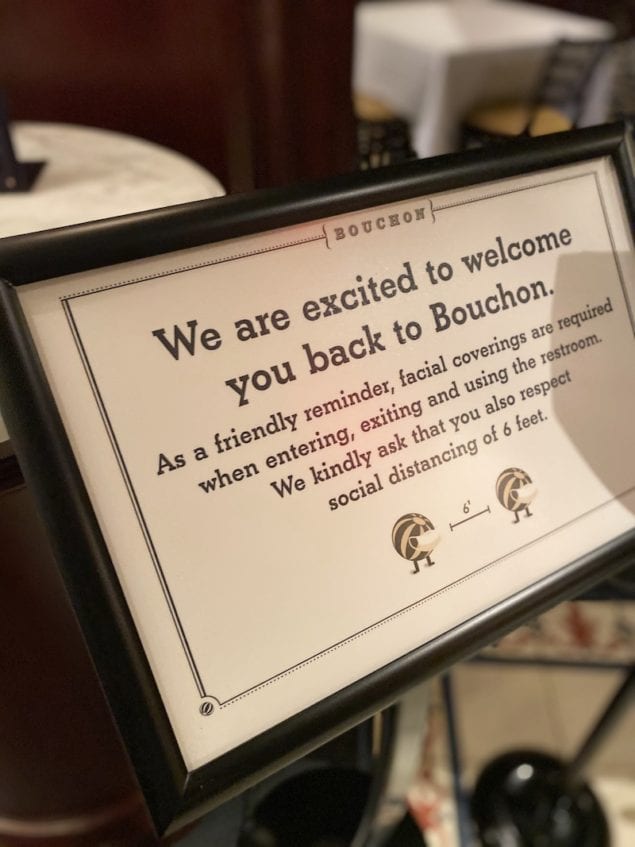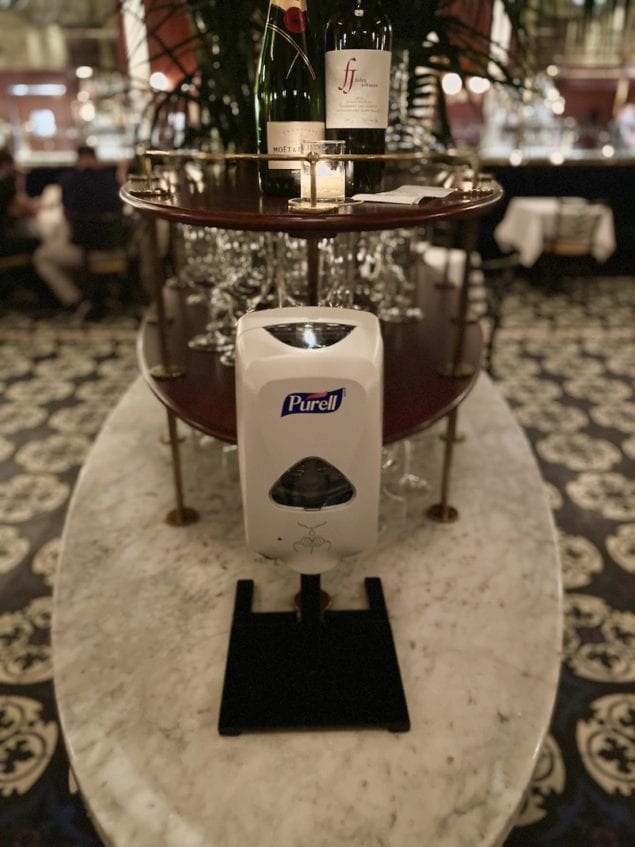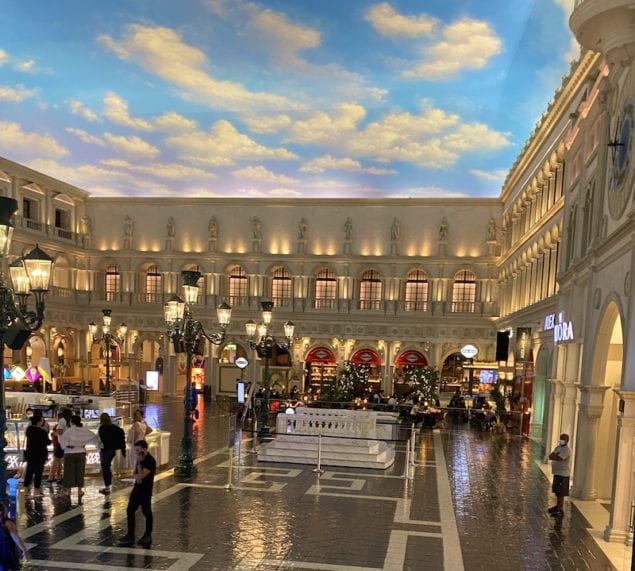 But does it feel safe? In short, yes. Inside the resorts, there's really not much room for covidiots to flaunt the rules, and the safety protocols are taken very seriously by the operators. And outside, most tourists in the streets actually seem to adhere to Nevada's mask mandate. And just the fact that the crowd is notably smaller makes the whole experience feel both as "safe" and "normal" as we can expect these days.
All in all, Las Vegas might not be completely BACK, but it certainly is OPEN, and it still stands as a great getaway for a few days of fun and relaxation.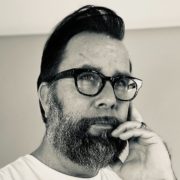 Kalle Bergman
Kalle Bergman is a food writer and media entrepreneur who is the founder of Honest Cooking and PAIR Magazine. As a food writer, his writing has been regularly featured in publications like Gourmet, Los Angeles Times, Huffington Post and Serious Eats. He is obsessed with simple food, more often than not from his native Scandinavia.