These Baked Garlic Parmesan Chicken Wings are perfect for appetizers or dinner.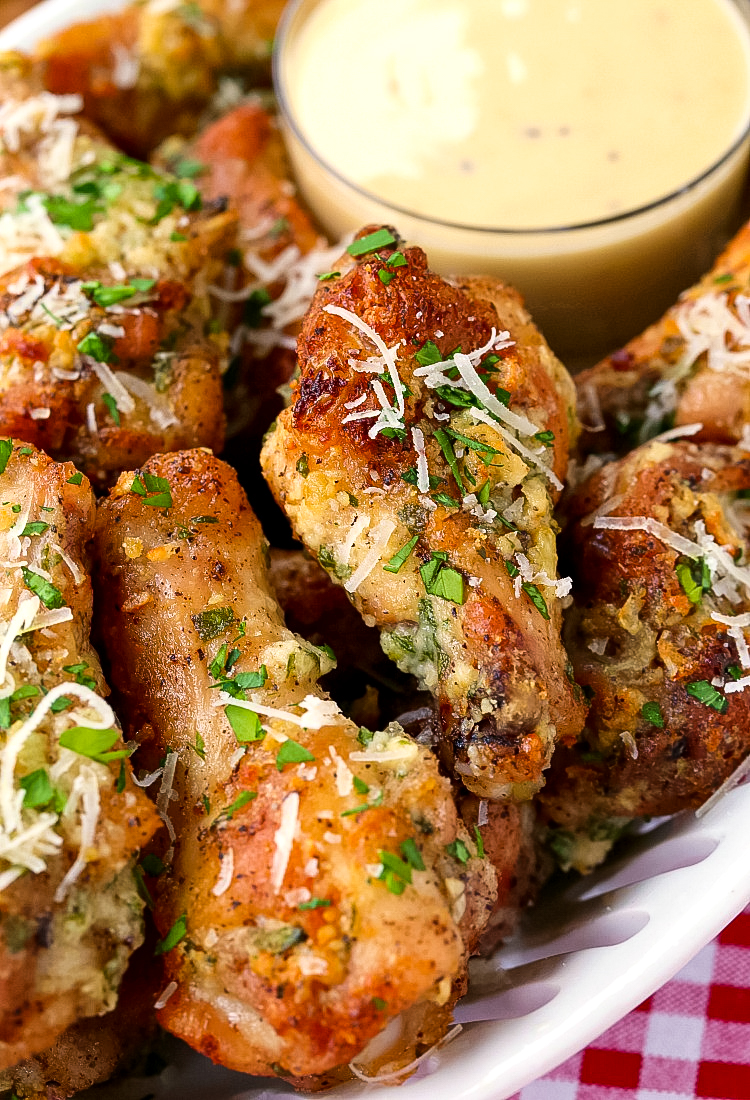 Yes, this is a baked chicken wing recipe. They aren't fried.
But you'd never know it. These chicken wings are so super crispy and fall off the bone tender, you'll wonder why you ever fried chicken wings before this.
One of the tips for making crispy oven baked chicken wings is making sure you dry the chicken wings completely with paper towels. Any moisture on the chicken is going to prevent the skin from crisping up to it's full potential.
Another tip is getting the oven good and hot. People seem to be afraid to crank their oven up past 425 degrees, but that's what it's meant to do. Otherwise there would be an option to go up to 500 degree now would there?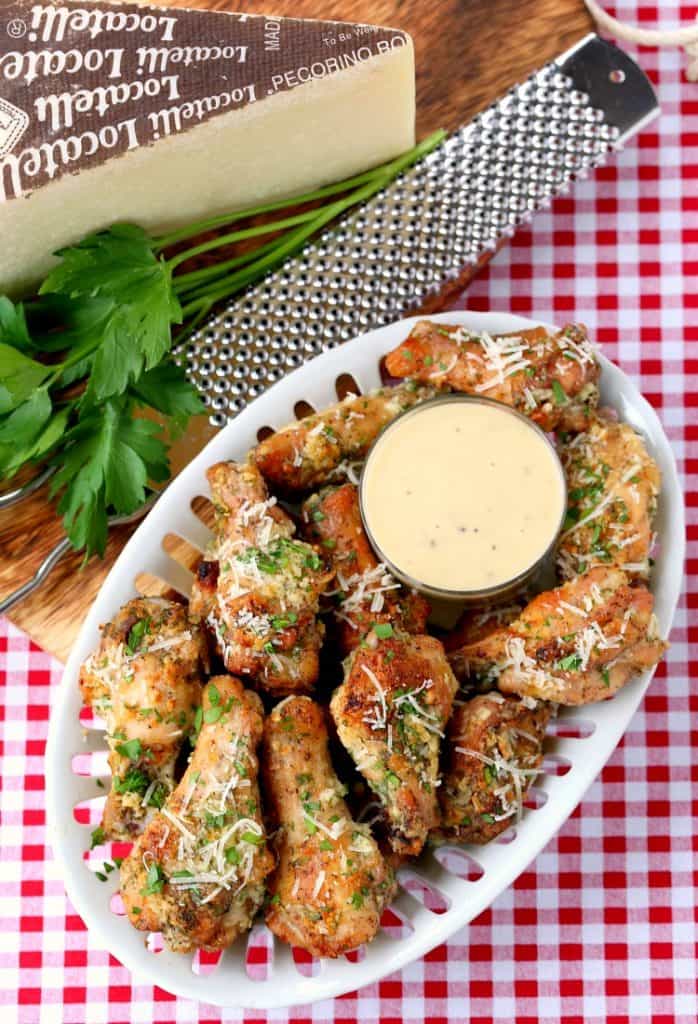 Season the chicken wings simply with salt, pepper and garlic powder. Place them on a wire rack on top of a baking sheet so they crispy up on the bottom too.
While the wings are baking you can get the ingredients together for the garlic parmesan sauce. The garlic parmesan sauce is mostly made up of butter, mayonnaise and parmesan cheese.
So there's a little bit of fat going on here…but that's ok. Chicken wings are not typically a low fat food. But they ARE a low carb food, so if you're on a low carb diet you're going to be in heaven right about now.
These chicken wings only have about 1.5 carbs per wing, so eat up my friends.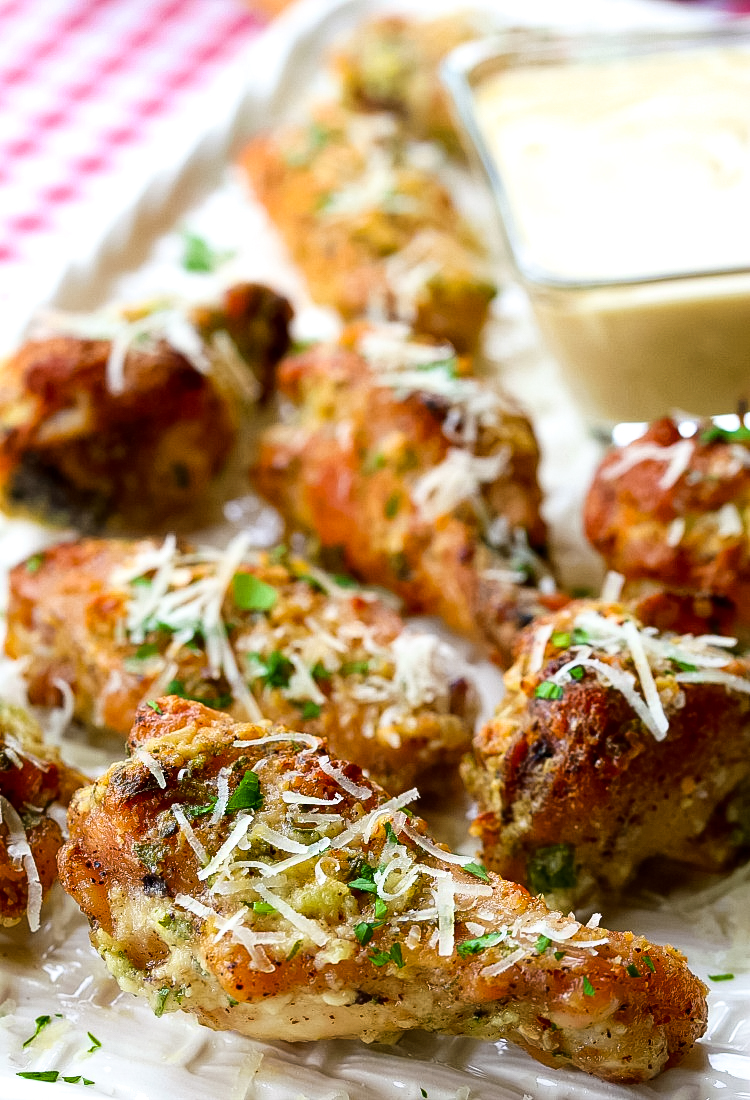 Love chicken wing recipes? Be sure and try our Chicken Parmesan Wings too, or these easy Slow Cooker Sweet Chili Chicken Wings and one of our favorites, oven baked Salt and Vinegar Wings!
Click HERE for the recipe.
Dan George
Born and raised in New Jersey, Dan started the web site Mantitlement as a way to learn how to cook for the first time from his wife, Christie. Christie has always been the primary cook in the household and Dan got used to having her three-course, restaurant quality meals for dinner every night. Well, it was time he learned how to do some cooking on his own, and that's how Mantitlement got started. Dan believes that everyone is entitled to having great food and drinks at home...and he can show you how to make them with his collection of recipes!