Balvanera brings a taste of porteña cuisine and culture to the Lower East Side of Manhattan.
For decades Buenos Aires' dining scene has focused on cafes, parrilla, pasta, vino, and porteños ( people living in a port like Buenos Aires), who have long been a carnivorous group of people.Many restaurant-going traditionalists in the port city of Buenos Aires would not consider a meal legitimate unless heaps of grilled meats abound at the table. But recently, a new generation of gastronomes are looking beyond the steakhouse and into vegetable-centric dishes and worldly flavors integrated into Argentinan cuisine.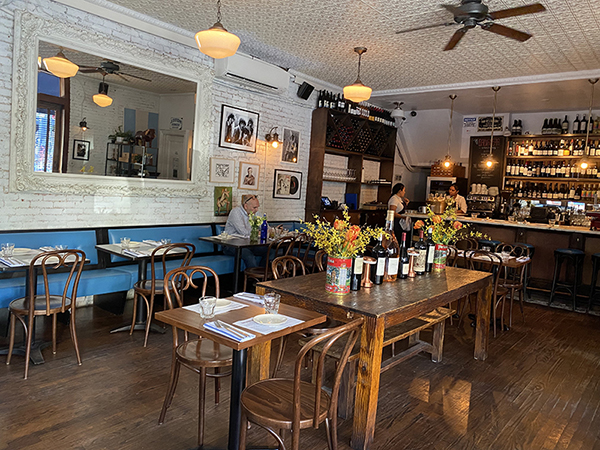 Argentine Chef Fernando Navasis one of those talented gastronomes, and what he's doing at Balvanera is special. While Balvanera's menu highlights meats (skirt steak, rib eye, chorizo and more), it includes other well-rounded, vegetarian, and seafood-forward dishes. The eatery represents the cuisine and spirit of porteña cuisine ( past and present ) with influences from the dynamic regions of Argentina.
I embarked on Chef Navas's culinary journey on a recent visit to Balvenera for dinner. My dinner guest Vanessa and I, started with tapas. We began the journey with empanadas, which the lovely waitress Monica recommended. One empanada was filled with sweet corn and cheese, the other with tender steak. Living in New York, I've had my fair share of empanadas, whether it's late-night cravings after a night of dancing, supporting local stands lined up in Flushing Meadows Park after an afternoon run or a quick pit stop after work for a quick dinner. Based on my empanada experiences, Balvanera's rendition was excellent. They had the right filling ratio to the dough, and the dough was light and airy, not dense like others I've had.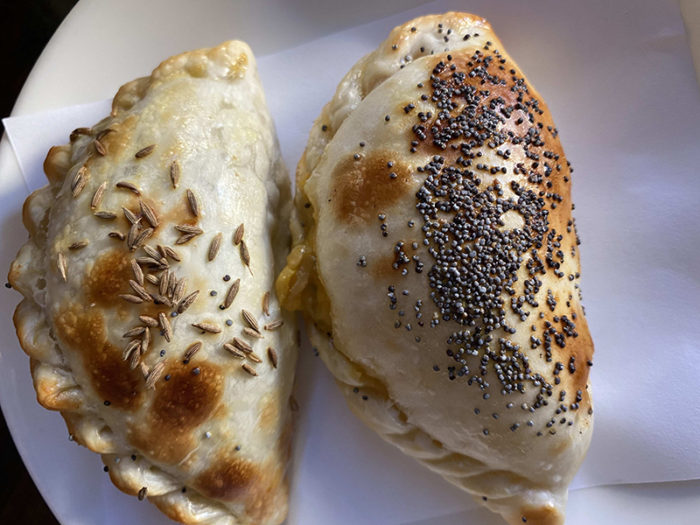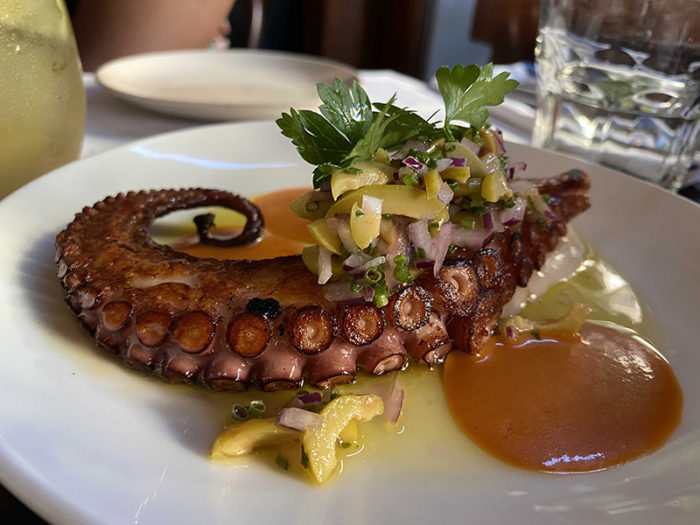 Following the empanadas, I savored the pulpo a la plancha. If there's an octopus dish on the menu, I must order it. Balvanera's grilled octopus was a delightful and beautifully plated dish. Not too burnt or rubbery, the octopus paired wonderfully with the spread of olive oil and chili sauce-worth licking off the plate.
Last, from the tapas menu, Vanessa and I had the grilled provolone with pumpkin seeds and tomato confit. This dish was Vanessa's favorite, and she isn't a cheese fanatic; that's to note how satisfactory it was. Overall, while I have an unhealthy obsession with pulpo, my favorite tapas was a tie between the meat empanada and the grilled provolone. A note for the team, an empanada made solely with that cheese with chimichurri or spicy sauce would be an excellent addition to the menu.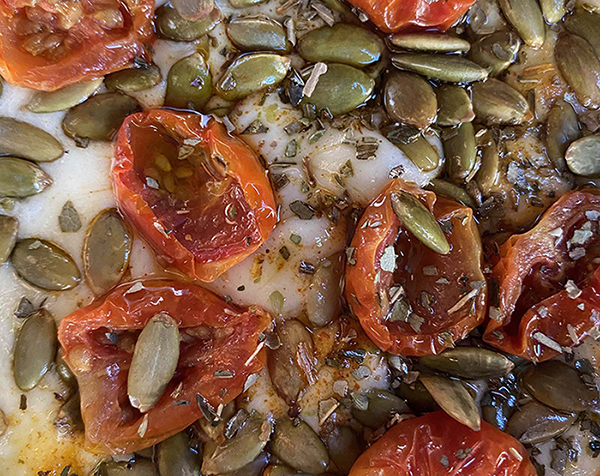 On the other hand, if eating like a "gaucho" (Argentinian Feast) is more your speed, Balvanera's menu has a special offer for meat lovers every Tuesday through Thursday. Vanessa and I shared the 16oz skirt steak on this hot New York night. Another shareable option is the bone in the rib eye 25 oz, which our waitress Monica also highly recommended. I am not the keenest on steaks, but after one bite, I immediately developed a particular affinity with Balvenera's. The steak was tender, juicy, and full of flavor. Often I find steak to be overly chewy and lacking taste. I had no qualms with this well-done piece of meat that paired wonderfully with a side of bright broccoli rabe.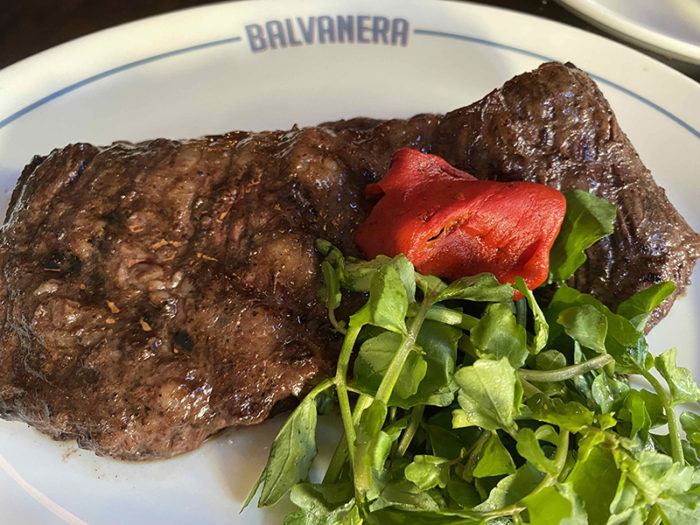 Of all the diners at Balvanera, Vanessa and I were the only ones indulging in a full course dinner. Other guests came into the charming space, exchanging work highlights and weekend plans, over a couple of glasses of wine. Before arriving, I also noticed one of the sous chefs sitting outdoors in the sweltering heat, sipping an espresso while taking a phone call. Based on these observations, dinner before 8 pm does not appear to be the vibe at Balvenera, similar to dinner times in Latin America and Europe, but it's welcomed.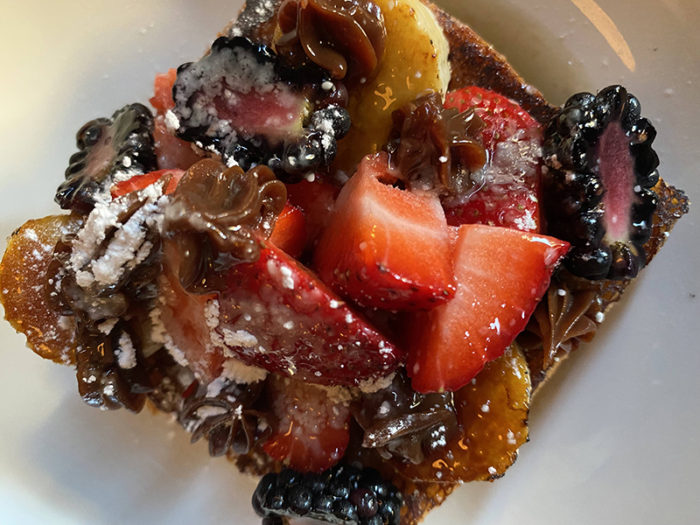 Unlike the sous chef sipping on the espresso, if it's sweltering hot and you prefer a sweeter bubbly beverage, I highly recommend the Saucho Spritz. Think of it as Balvenera's rift on an Aperol Spritz, my go-to drink to endure the heat wave passing over New York and melting wheels off airplanes at Heathrow airport. Alternatively, another refreshing option is Chef Navas's latest drink favorite, the Sangria De La Casa, made with Bonarda and love. The drinks menu also features a robust selection of wines, beers, and hot espressos.Brioche soaked in condensed milk, topped with fresh fruit, and a flan rounded off my experience at the Argentinian eatery. Akin to my whole experience (the offerings, atmosphere, and hospitality), both desserts, particularly the brioche, were wonderful and delicious.
Balvanera
Website
152 Stanton Street,
New York, NY 10002
212-533-3348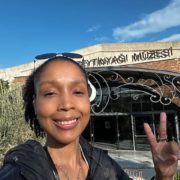 Alyssa Holder
Alyssa Holder is a writer specializing in food and travel topics since 2015.