PARTNER POST: Dive into the 120 days of summer with Santa Rita wines that pair perfectly with the foods of the season, straight off the grill.
Make a finger-lickin' good red wine barbecue sauce to slather over your grilled ribs and then easily serve the same wine with the smoky meal.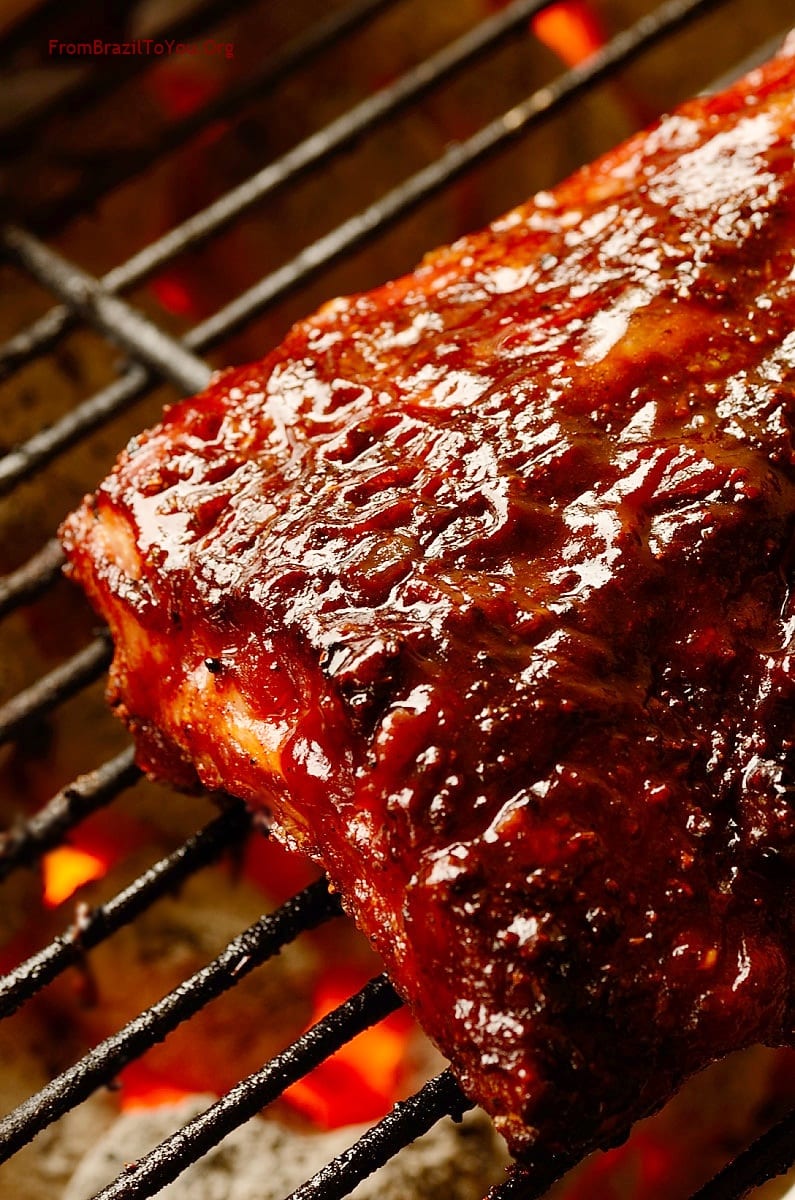 When you think of summer what comes to mind? Grilling is on my mind — ALL THE TIME! To celebrate the season, we are firing up our grill to make these super-easy, tasty, fall-off-the-bone Red Wine Barbecue Pork Ribs. Can't you smell that savory smoky aroma?
To prepare these barbecue pork ribs, we removed the membrane that covers the bones and then rubbed both sides with brown sugar and Badia Complete Seasoning — which contains dehydrated garlic and onions, salt, spices, and herbs. Then, we covered the ribs and let them sit for about one hour. The ribs were grilled until tender and brushed with a red wine barbecue sauce, containing Santa Rita 120 Red Blend wine, ketchup, red wine vinegar, brown sugar, oil, salt, and spices…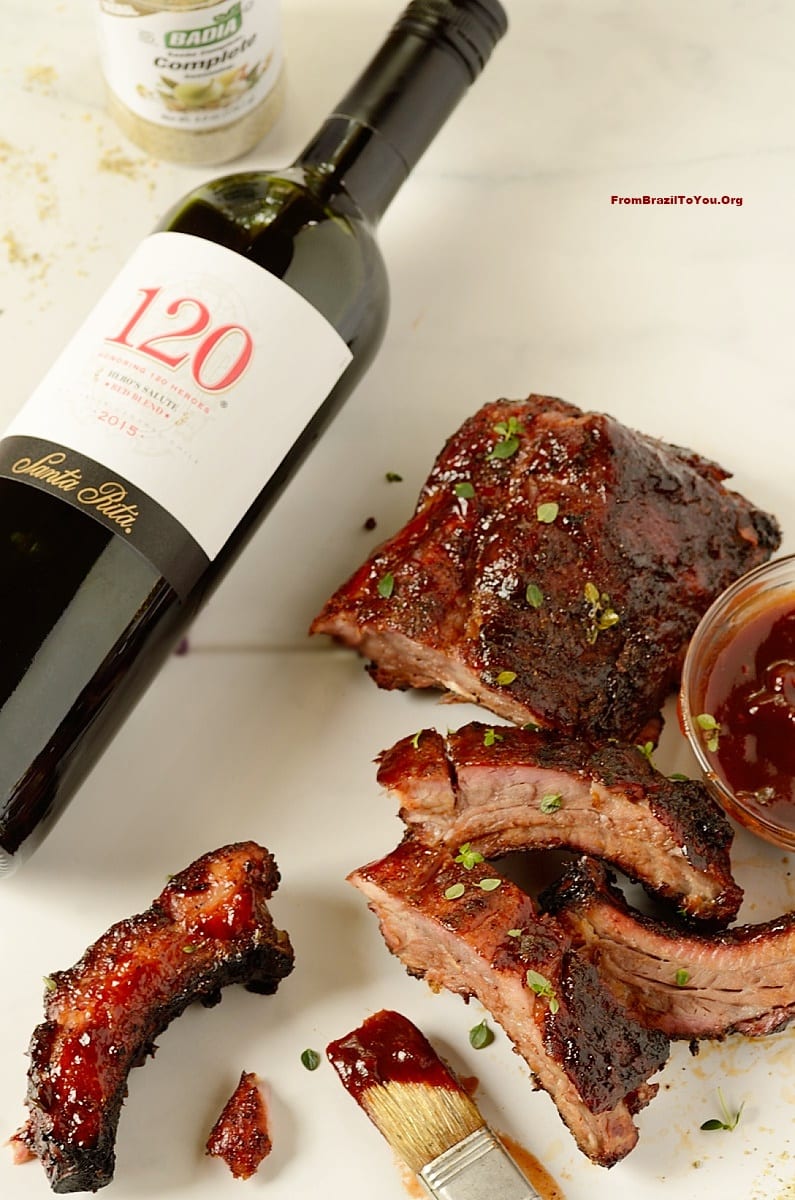 The result? Tender, finger-licking barbecue pork ribs with contrasting flavors such as spicy, smoky, salty, sweet and sour. It's a true eat and repeat!
Truly something that you don't want to eat with cutlery… believe me, hands are the only tools you will want to use to devour these ribs.
If you are crazy for barbecue sauce like this girl here, you will want to add this 2015 Santa Rita 120 Hero's Salute Red Blend into it, giving body and richness to the sauce and consequently, to the barbecue ribs. Our Santa Rita 120 is made from from 65% Cabernet Franc, 25% Carmenere, and 10% Cabernet Sauvignon grapes in the Central Valley of Chile. It is a deep red ruby color and contains red and black fruit aromas, beautifully balanced with wood notes. It is a medium bodied wine with soft tannins and a long finish… outstanding for pairing with pork, grilled or stewed red meats, cheeses, and pastas. And another advantage: it is affordable (average price is less than $8).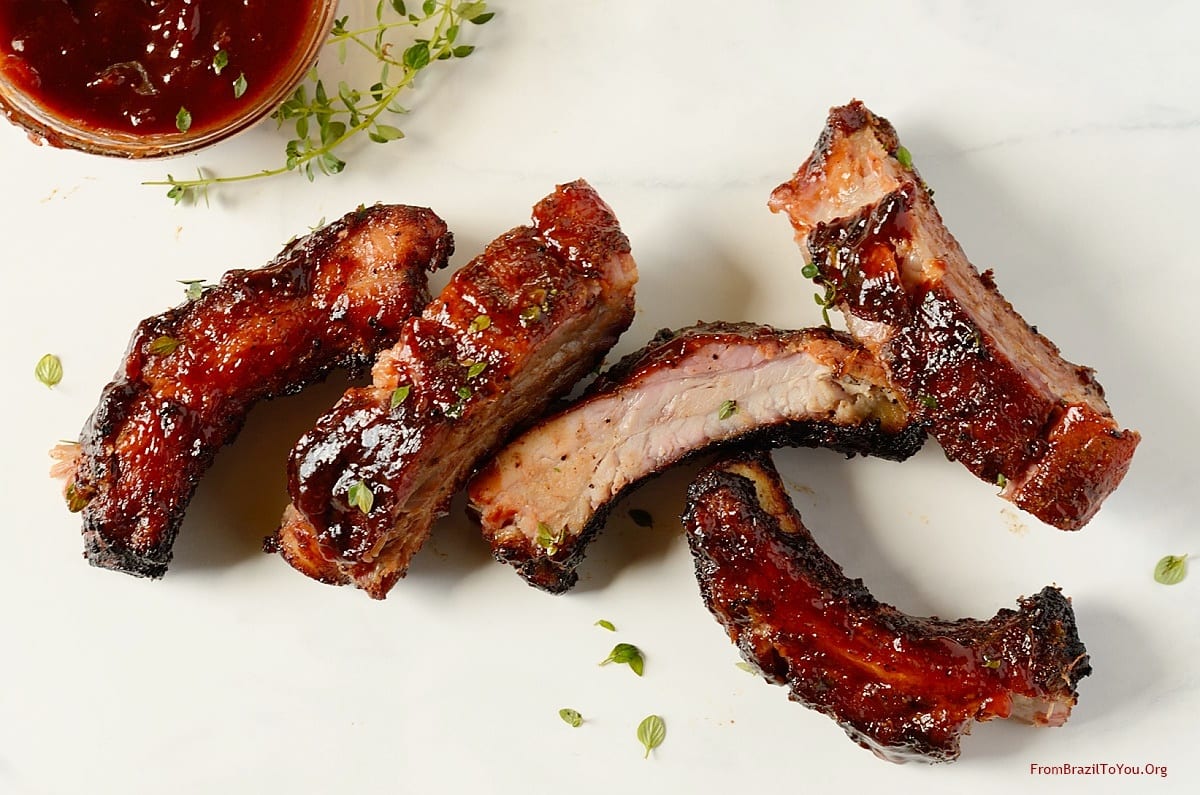 You can eat our barbecue pork ribs all by themselves, with a great glass of the same wine, and/or accompanied by typical BBQ sides such as coleslaw, baked beans, cornbread, baked potatoes, etc.
For more grilling inspiration with Santa Rita, check out this grilled Chilean chicken and pebre sauce.



d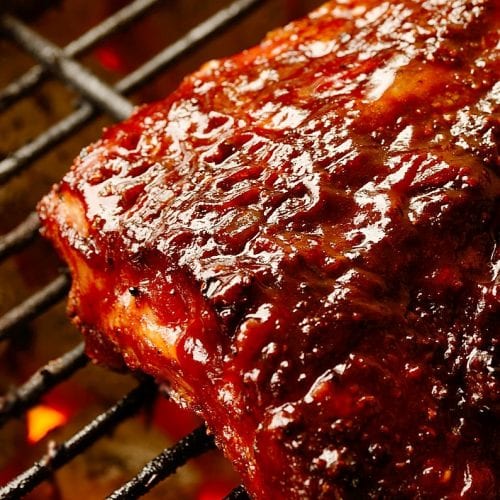 Denise Browning
Ingredients
For the Pork Ribs:
3

Tablespoons

Badia Complete Seasoning

dehydrated garlic and onions, salt, spices, and herbs

1

Tablespoon

Dark Brown Sugar

1

Tablespoon

paprika

½

teaspoon

cayenne pepper

3

pounds

pork back ribs
For the Red Wine Barbecue Sauce:
1

Tablespoon

of vegetable oil

¼

large white or yellow onion

small diced

2

garlic cloves

minced

1

cup

ketchup

¾

cup

2015 Santa Rita 120 Hero's Salute Red Blend Wine

3

Tablespoons

red wine vinegar

1

Tablespoon

Worcestershire sauce

1/3

cup

dark brown sugar

½

teaspoon

salt

1

Tablespoon

chilli powder

1

teaspoon

Dijon mustard

optional
Instructions
In a small bowl, stir together the Badia seasoning with the sugar, paprika, and cayenne pepper. Set aside.

Place the pork ribs on a large cutting board and remove the membrane that covers the bones. To do this, slip a dull knife under the membrane, and then with the aid of a paper towel grasp membrane with fingertips, and pull the membrane away from the bones. Transfer ribs to a large, shallow baking sheet and rub the reserved spice/sugar mixture on both sides of the ribs with your fingers. Cover with aluminum foil and let sit for about 1 hour at room temperature.

Meanwhile, prepare the sauce. Heat a medium saucepan over medium heat, add the oil and then cook the diced onion and minced garlic for about 4-5 minutes or until tender, stirring occasionally. Do not let them brown! Stir in all the other remaining ingredients and bring the sauce to a boil. Reduce heat to medium (small burner) or medium-low (large burner) and let it cook, uncovered, for about 15-20 minutes, stirring now and then. Remove from the heat and set aside.

The following instructions are for charcoal grill. Anticipate cooking the ribs over the course of 75 to 85 minutes. Prepare the grill for indirect cooking (i.e. not directly above the hot coals, but off to the side): bank charcoal into a slope against one side of the grill. The ribs are placed inside the grill to cook, covered, on the part of the grate opposite the bank of coals, so that they will cook slowly over a longer amount of time. To maximize moisture, it is helpful to place a small disposable aluminum pan filled with hot water on the bottom of the grill beneath the ribs, and if space allows, another small pan filled with hot water directly above the coals. Position the top vent holes of the lid of the grill so that they are over the ribs, and leave them open at least half-way (this will route the path of the smoke over the meat, enhancing the smoky flavor). Also open the bottom vents to about half-way initially. Check the meat every 20 minutes to see how fast it is cooking: if after 40 minutes from the start of cooking the ribs appear to be browning/cooking too fast, cut back on the heat some by narrowing down the bottom vent holes. Keep checking every 20 minutes. Brush on the sauce for the last 30 minutes of cooking. Remove when done/tender.
Denise Browning
Denise Browning is a native Brazilian foodie, trained Chef, cooking instructor, restaurant menu/recipe developer, and former lawyer. She is also the author of From Brazil To You - a blog that features Brazilian, fusion, and international dish recipes, stories, and photography of Brazil. Her writing has appeared in Cia Brasil Magazine, while her photography is frequently featured on Foodgawker, TasteSpotting, and Foodepix. She lives in Texas with her American husband and two children.