We know the winter months often tend to bring out the reds, and we're certainly no stranger to drinking Cabernet Sauvignon or Pinot Noir. But don't forget the King of Whites – Chardonnay
– on your winter dining table.
There really is no good reason not to drink Chardonnay during the winter months too. The bigger, bolder versions hold up well to hearty winter dishes and stews – and the crisper, fresher ones are often a welcome break for wine drinkers who are getting a bit tired of heavy reds. But what to drink? Fear not, young Padawan – Honest Cooking has got you covered. Below, you'll find a (very) long list of 34 of absolute best Chardonnays you should have on your shopping- and drinking list this winter!
Migration
Sonoma Coast Chardonnay 2019
Sonoma Coast · United States
$34
Winemaker's Notes:
This beautifully aromatic Chardonnay offers alluring aromas of Fuji apple, peach and lemon custard, as well as French oak-inspired hints of graham cracker, vanilla and sweet baking spices. On the palate, a bright, energetic acidity adds to the poise and purity of the citrus and orchard fruit flavors, while an undercurrent of creamy richness carries the wine to a long, supple finish.
Rombauer Vineyards
Chardonnay 2020
Los Carneros · United States
$40
Winemaker's Notes:
On the nose, beautiful aromas of ripe yellow peach, meyer lemon, and chamomile mingle together with hints of clove and vanilla. The peach, lemon, and vanilla spices continue onto the palate which is rich and concentrated, the flavors blending seamlessly supported by a creamy round mouthfeel. The lush back palate is lifted by both sweet fruit flavors and balanced acidity, ending with a lingering finish that will leave you wanting another sip.
Penner Ash
Chardonnay 2018
Willamette Valley · United States
$45
Winemaker's Notes:
A true expression of the Willamette Valley, and a partner to our Willamette Valley Pinot Noir. This wine is driven by bright acidity overlaid on top of a solid foundation of fruit, sourced from premier sites across the region to incorporate the unique terroirs of our region's sub-AVAs.
Decoy
Sonoma County Chardonnay 2020
Sonoma County · United States
$20
Winemaker's Notes:
This beautiful Chardonnay offers luscious aromas of fresh lemon zest, Mandarin orange, honeysuckle, vanilla and caramel. On the palate, it is silky and rounded, with a creamy mouthfeel that adds depth and richness to the alluring citrus and tropical flavors. The finish is long and refreshing, with bright natural acidity carrying the wine to a vibrant fruit and spice finish.
Joseph Phelps
Freestone Vineyards Chardonnay 2018
Sonoma Coast · United States
$60
Winemaker's Notes:
Chardonnay grapes are picked at night to preserve fruit integrity and freshness, followed by whole cluster pressing cold to barrel for fermentation. The barrels were stirred only as necessary, resulting in a layered, concentrated wine with freshness. The 2018 Chardonnay opens with generous white flower, lemon zest and fresh pear. A very linear offering with vivid acidity, bright green apple, tart lemon and a mineral driven lengthy finish.
Rodney Strong
Reserve Chardonnay 2019
Russian River Valley · United States
$50
Winemaker's Notes:
Our 2019 Reserve Chardonnay was handpicked at night, whole cluster pressed, cold settled, fermented in select barrels with native yeast, allowed to go completely through native malolactic fermentation, and aged sur-lie with monthly bâtonnage. Then individual barrels were selected for the final blend.
Ladera
Pillow Road Vineyard Chardonnay 2019
Russian River Valley · United States
$55
Winemaker's Notes:
Pale gold in color, the 2019 Ladera Chardonnay offers an aromatic charm of honeysuckle and ripe peach with intriguing mix of hazelnut and lemon zest. The juicy palate possesses ripe fruits and a creamy texture, balanced with toasted oak and sleek acidity that provide poise and length.
Artesa
Estate Vineyard Chardonnay 2016
Los Carneros · United States
$38
Winemaker's Notes:
This is a bright Chardonnay, with the beautiful layers of fruit bursting in the glass – notes of honeysuckle, orange blossom, key lime and golden peach.The techniques used are designed to retain the signature Los Carneros aromas of lemon-citrus and white blossom while accentuating the minerality and vivid, fresh fruit flavors of citrus and stone fruits in the wine. Partial barrel fermentation and lees stirring create complex layers that impart hints of oak and wrap the flavors in a rich, generously textured mouthfeel and elegant finish.
David Bynum
River West Vineyard Chardonnay 2018
Russian River Valley · United States
$38
Winemaker's Notes:
Our winemaker, Greg Morthole, believes there is some truth in that, but also believes the best vineyard sites yield fruit that distinctively express the characteristics of their location in the finished wine. Greg's delicate signature is embedded in each vintage as favored blocks and clones from River West are blended to show off the terroir of that site. The result is a delicious Chardonnay that shows characteristics of its origins derived from careful and deliberate winemaking choices to highlight our best lots.
Gary Farrell
Russian River Selection Chardonnay 2018
Russian River Valley · United States
$35
Winemaker's Notes:
Very attractive citrus notes of lemon rind and grapefruit initially present on the nose, followed by crisp nectarine, honeydew melon, pressed mint leaves and lemongrass. There is plenty to love here for even the non-Chardonnay-lover. Fresh, crisp flavors of Meyer lemon and lime zest create a bright entry that beautifully complements the more opulent flavors of honey, fresh apricot and peach tartlet. The palate is very energetic and fresh with an underlying layer of acidity and loads of fleshy texture.
Ponzi
Chardonnay Reserve 2017
Willamette Valley · United States
$45
Winemaker's Notes:
This gorgeous floral nose holds notes of white lavender and jasmine mingled with aromas of nutmeg, clove, white pepper and key lime. The mouth is a collage of meringue, peach, D'anjou pear and citrus surrounding a silky sweetness that lingers with a salty, slate minerality on the finish
Far Mountain
Myrna Chardonnay 2019
Sonoma Valley · United States
$69
Winemaker's Notes:
The wine bursts with brightness and citrus, with a firm mineral backbone. Salty, lime and green fruit-inflected, the results are so utterly up our alley. The only reason we didn't bottle this wine separately as an homage to great Chablis is that the combination with the Bald Mountain fruit was simply too good and so harmoniously expressive of our vision of Sonoma Mountain Chardonnay.
Patz & Hall
Chardonnay Sonoma Coast 2017
Sonoma Coast · United States
$42
Winemaker's Notes:
The wine has inviting aromas of apricot, lemon zest, brown sugar cookie, dried lavender and heavily roasted hazelnut. The palate is mouthwatering, vibrant and fresh with sleek acidity supporting flavorful pulses of spicy pear, green apple, marzipan and orange-clove.
Domaine Roy & Fils
Incline Chardonnay 2019
Dundee Hills · United States
$60
Winemaker's Notes:
The Incline Dundee Chardonnay shows many parallels to the Iron Filbert Chardonnay in its tone but is much more accessible with slightly lower acidity and a rounder fruitier profile because it is from our rockier, riper section of the clone 95 chardonnay.  It has pure aromatics of mango and lemongrass with a very round palate.  This is in the beginning of its prime drinking window and should age well for eight or so years.
Red Car
Sonoma Coast Chardonnay 2018
Sonoma Coast · United States
$35
Winemaker's Notes:
With two of our plantings in the remote and dramatic Fort Ross Sea-View appellation, and one just outside the tiny village of Freestone, we are afforded the opportunity to farm and produce Chardonnay from some of the most unique coastal locations in California. 2018 proved to be a stellar growing year, we experienced a long, slow and cool growing season, where Chardonnay was able to ripen to full maturity while maintaining beautiful natural chemistry. Each lot is fermented in French Oak barrels, and aged on lees until bottling. The result is a wine that reflects its unique terroir with racy acidity, rich texture and a strong mineral presence.
Copain
DuPratt Chardonnay 2018
Anderson Valley · United States
$31
Winemaker's Notes:
Situated on the Mendocino Ridge at1600′ elevation, the DuPratt Chardonnay is intensley aromatic on the palate with an acidity that carries flavors of Meyer lemon and saline.
Sonoma Cutrer
The Cutrer 2018
Russian River Valley · United States
$35
Winemaker's Notes:
The Cutrer is always a rich, complex wine and, this particular vintage, is even more so! Imagine walking into a baker's kitchen and smelling a warm fruit pie fresh from the oven. Those delectable aromas are waiting in your glass with integrated oak notes of caramel, pie crust, ripe peach, nougat, brown sugar and honeysuckle floral notes. Layers of white peach andpear, light vanilla, roasted nuts and baking spice fill your mouth with the first sip. This wine is a beautiful balance between a lovely mid-palate creaminess with bright acidity and a long(very), mouthwatering finish. The Cutrer appeals to wine lovers who enjoy a creamier, rounder Chardonnay with more oak influence and this vintage is exceptional.
Alain Geoffroy
Petit Chablis 2019
Petit Chablis · France
$22
Winemaker's Notes:
Golden yellow, pale green in colour. Bright, luminous and limpid. The nose is young and fresh and you are transported by its vivacity in a whirlwind of fine, fruity, floral scents. The taste is lively, pleasant and fruity. We discover lemoney, citronella flavours on a fine, minerally background. The finish is most agreeable and leaves the mouth fresh and perfumed. 
MacRostie
Dutton Ranch Chardonnay 2018
Russian River Valley · United States
$46
Winemaker's Notes:
The wine has a pale yellow color and complex aromas of ripe pineapple, green melon and a touch of honeysuckle. On the palate, it offers a soft, supple texture that elegantly supports the vibrant fruit flavors. The finish is round and mouth-filling, with a beam of energetic natural acidity and linger hints of kumquat and tropical fruit.
Longboard Vineyards
Rochioli Vineyard Chardonnay 2019
Russian River Valley · United States
$48
Winemaker's Notes:
For those of us who dislike big buttery Chardonnays but want something better than a tank fermented simple wine. This comes from the legendary Rochioli Family Vineyard, 100% clone 76, totally au-naturale, fermented by our "Resident" yeast.
WillaKenzie Estate
Estate Chardonnay 2018
Yamhill-Carlton District · United States
$75
Winemaker's Notes:
This Chardonnay is energetic and balanced with notes of lemon zest, sourdough bread and a hint of mustard seed.
Sonoma Cutrer
Sonoma Coast 2019
Sonoma Coast · United States
$30
Winemaker's Notes:
This vintage of Sonoma Coast is a beautiful pale, medium straw color. As you pour, you are greeted with stone fruit aromas of white peach and nectarine along with scents of juicy melon combining with oak spice hints of vanilla, toasted nuts, light caramel and subtle notes of cinnamon. The creamy richness of this wine boasts flavors of ripe pear and peach that give it an elegant, beautiful balance that is seamless from start to finish. Our V'19 Sonoma Coast is mouth-filling with lots of finesse that leads to a lush finish. The balanced vibrant acidity and long barrel spice finish round out a nice length of flavor.
Chateau Montelena
Chardonnay 2018
Napa Valley · United States
$60
Winemaker's Notes:
Paradoxically, the "easy" or "straightforward" vintages can be the most difficult for me as a winemaker. The media, critics, and industry representatives tend to praise classic California vintages as a tide that lifts all ships, providing a simple, neat narrative that makes for clean headlines and a universal endorsement of the resulting wines. And they're correct. For those wineries making high-volume, formulaic products, these vintages can be a godsend. But for us at Montelena, the challenge becomes how to artfully craft the mosaic, that beautiful composition of the disparate parts of each vineyard block into something truly captivating and nuanced, amidst so much uniformity. 2018 certainly qualifies in that it would have been tantalizingly easy to fall into the rut of recipe-driven, prescribed process. Thus our objective became how to highlight subtlety; how to tactfully magnify the shades of flavor that are so easily obscured by the abundant sunshine. It's a unique mindset in that we actively search for and embrace the challenge. It's the Montelena way.
Siduri
Chardonnay 2019
Willamette Valley · United States
$30
Winemaker's Notes:
On the nose, this wine shows white flowers, orange blossom and stone fruits. On the palate, you'll find a generous burst of Meyer Lemon is backed by pineapple with hints of brioche and vanilla, all interwoven on a long, succulent finish driven by vibrant acidity.
Bryn Mawr Vineyards
Estate Chardonnay 2018
Eola-Amity Hills · United States
$40
Winemaker's Notes:
Light straw yellow in color, with a complex and alluring nose. Notes of honeycomb, sweet lemon, and brioche harmonize with an earthy fresh straw and captivating flint note. The palate is light-footed and elegant, showing restraint and lovely midpalate silkiness. A touch of gingersnap passes through, as the finish comes to a clean and energetic close.
Sleepy Hollow Vineyard Chardonnay 2017
Santa Lucia Highlands · United States
$42
Winemaker's Notes:
The 2017 Sleepy Hollow Chardonnay opens with aromas of Pink Lady apple, Bosc pear, pineapple and tropical fruit with a hint of brioche. These juicy tropical and stone fruit flavors continue on the palate along with accents of hard spices, vanilla and brown sugar. The mouthfeel is opulent and rich with a nimble and lively intensity. The finish is elegant with a creamy texture from extended lees contact and barrel aging which gives way to zesty acidity that keeps the wine clean and refreshing. This is our classic bottling from Sleepy Hollow Vineyard drawn from our favorite blocks ranging from 8-45 years old.
J. Lohr Vineyards & Wines
October Night Chardonnay 2019
Arroyo Seco · United States
$25
Winemaker's Notes:
This unique Chardonnay blend provides balanced and complex flavors of ripe orange, orange marmalade, and white peaches, with a rich midpalate and a hint of toasted oak on the long finish.
Marshall Davis
Chardonnay 2018
Yamhill-Carlton District · United States
$40
Winemaker's Notes:
The 2018 Vintage is our third Estate Chardonnay vintage from our own Marshall Davis Vineyard. This wine is 100% oaked, but maintains nice acid, minerality, and brightness. True Oregon style. Just how Mom likes it!
Beringer
Luminus Chardonnay 2019
Oak Knoll District · United States
$39
Winemaker's Notes:
Luminus, meaning "light" in Latin, naturally represents the radiance of this exceptional Chardonnay. Like the brightness and purity the name conjures, Chardonnay from the Oak Knoll district is distinct for its uncommon focus. Big Ranch Vineyard offers fruit known for its elegance and balance. It's an acid driven, crisp and pleasing, food-friendly style of Chardonnay.
Knights Bridge
KB Chardonnay 2019
Knights Valley · United States
$39.99
Winemaker's Notes:
Precision and freshness define the aromas of chilled Anjou pear, French pastry dough, and orange blossom honey. Bracing and racy flavors of Asian pear, honey, and white tea are all supported by underlying minerality. Try pairing this poised and elegant wine with roasted chicken, grilled halibut with lemon and rosemary, or chilled salmon with dill and crème fraîche. 
La Crema
Sonoma Coast Chardonnay 2019
Sonoma Coast · United States
$23
Winemaker's Notes:
Aromas of Meyer lemon, gala apple, and Jasmine are followed by flavors of pear, Cara Cara orange, and lemon meringue pie. On the palate, the wine is concentrated and juicy with a lingering finish.
Hartford Court
Four Hearts Vineyard Chardonnay 2019
Russian River Valley · United States
$50
Winemaker's Notes:
This highly textured wine displays aromas of yellow apple, honeysuckle and tangerine skin.  Fresh flavors of Granny Smith apple and Meyer lemon are intertwined with layers of spice and crystallized ginger. A rich and weighty mid-palate is followed by a very long exotic, mineral-infused finish.
Domaine Serene
Evenstad Reserve Chardonnay 2018
Dundee Hills · United States
$65
Winemaker's Notes:
The 2018 vintage of this acclaimed wine perfectly showcases the best of each vineyard that goes into the compelling blend. An enticing tropical medley of kiwi and yellow peach act as the melody, with high notes of white flower and fresh linen. The oak treatment is flawlessly integrated, with a lingering minerality and salinity completing the symphony. This wine will certainly deserve a place in the cellar of the discerning collector of fine Chardonnays.
Stags' Leap
Chardonnay 2019
Napa Valley · United States
$32
Winemaker's Notes:
This Chardonnay is a story of balance, a delicious intersection of richness and minerality that benefits from the classical standard of viticulture, care of the land, and winemaking that is as relevant today as it was in 1893 when Stags' Leap Winery celebrated its first vintage.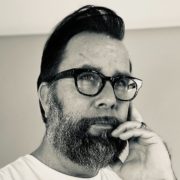 Kalle Bergman
Kalle Bergman is a food writer and media entrepreneur who is the founder of Honest Cooking and PAIR Magazine. As a food writer, his writing has been regularly featured in publications like Gourmet, Los Angeles Times, Huffington Post and Serious Eats. He is obsessed with simple food, more often than not from his native Scandinavia.