Owner of Yoon Haeundae Galbi, a contemporary Korean Barbecue restaurant, Bobby Yoon shares a Short Rib Soybean Stew recipe. His version of the South Korean braised-short-rib stew known as galbijjim is traditionally found in Korean holiday meals or special occasions like birthdays or weddings.
When making the Short Rib Soybean Stew, Owner Bobby Yoon says," a tip is not over to boil the stew, as the starch from the potatoes and soybean paste will make the stew too thick. A fun and different way to eat it is to flatten a potato over white rice, sprinkle salt on top, and enjoy!" While stews are more synonymous with the winter season, Yoon's recipe is decadent and intensely flavored, thickly sauced, and intense with jalapeño, scallions, and soybean paste. It is the meal you could put together on a weekend afternoon and serve for nights to come at any time of the year. It is the best sort of family food.
Before diving into the recipe, Owner Yoon answers a couple questions reflecting around Asian cuisine and culture.
What does Asian cuisine mean to you?
Asian cuisine is a large part of my childhood. Food is like a soul in Korean culture, so sharing food means sharing a soul. This tradition comes from the mid-1950, right after Korea's civil war. The country was struggling financially, and asking people, "did you have a meal?" was like asking, "how are you doing?"–showing how intertwined the body and soul are in Korean culture.
How does your restaurant represent Asian cuisine?
Yoon is family-style, which plays into Korean culture's familial nature of gathering for a meal. Most of the dishes are sharable, including many entrees, appetizers, and barbecue, which bring friends and family together.
See Also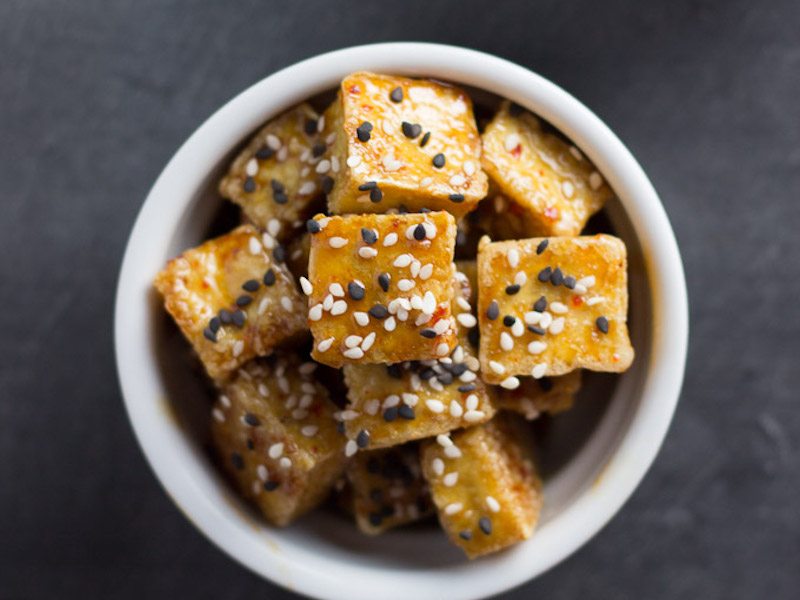 What Asian dish made you fall in love with the cuisine?
I've always been very impressed with the various methods used in Korean cuisines, including marinating and fermentation. Both approaches reveal how health-conscious our ancestors were and how they discovered the science behind fermentation when Kimchi and soybean pastes were first created. Also, Korean cuisine, and Asian cuisine in general, are very good at pickling vegetables to keep them safe from germs and pathogens. Similarly, Korean cuisine is known for its marination techniques. Our ancestors figured out the methods of the marination process and which proteins deliver the most flavor and texture once marinated.
What dish reminds you of home?
Freshly made Kimchi takes me back to my childhood. My family's restaurant in Busan, South Korea, used to make Kimchi in-house, and I'd always enjoy it with white rice; simple yet delicious! I still miss this feeling of the whole family gathering to make Kimchi together.
Short Rib Soybean Stew
Author:
Owner Yoon Haeundae Galbi, Bobby Yoon
Perfected alongside Yoon Head Chef Alan Johnson, the combo of melt-in-your-mouth meat, hearty potatoes, and flavorful broth creates a warm hug in a bowl. Mr. Yoon was kind enough to share the recipe with readers so that you can have this South Korean treat any time of year. Enjoy it on your couch—should you so choose.
Ingredients
2 pounds (4 pieces, cut into 2-inch chunks) of short rib (bone-in)
1 Jalapeno, diced, remove the seeds
1 pack of Firm Tofu
1 yellow Potato, peeled and cubed
1 cup of Fermented Soybean paste
1 yellow onion, diced
Small bunch scallion for Garnish, julienned
Instructions
Place short rib in a bowl with water and let rest for 30 minutes before cooking. Drain and discard bone scraps and residual blood.
Fill a medium sized pot with water (approximately 3-4 cups) and bring to a boil. Add the short rib, diced jalapeno, and fermented soybean paste. Reduce to low/simmer and cook for 30 minutes.
Remove jalapeno and then add potato, firm tofu, fermented soybean paste and onion. Cook for approximately 20 minutes (until the potato is soft).
When ready, top with scallion and serve warm.
3.5.3251