Creamy Onion Soup by Sergio and Javier Torres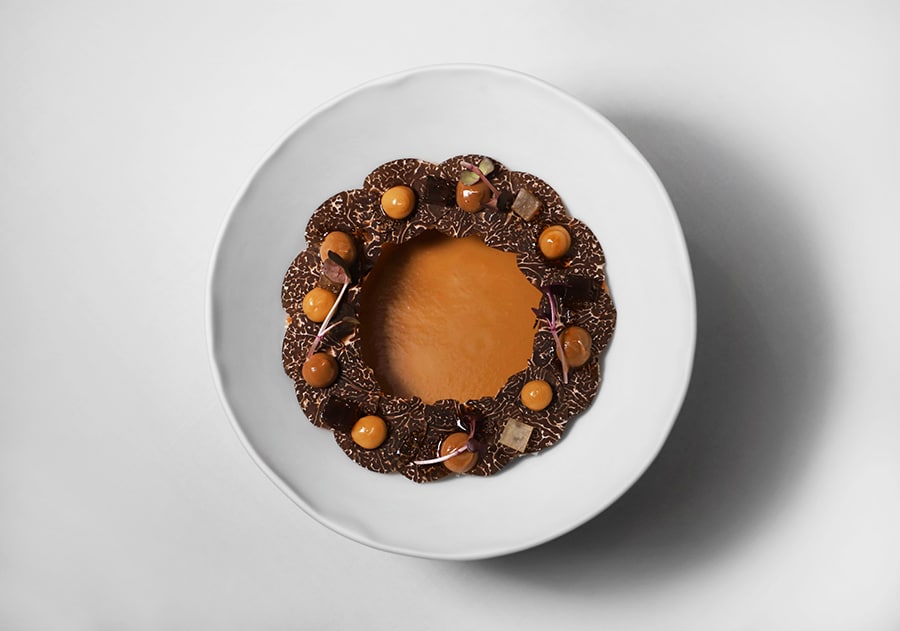 Sergio and Javier Torres are two of Spain's most beloved and famous chefs. They not only own and cook at the two Michelin Star restaurant Cocina Hermanos Torres, but also run restaurants in other cities and star in their own national cooking show. Today they opened their recipe books for us to teach us a dish close to their hearts: the onion soup.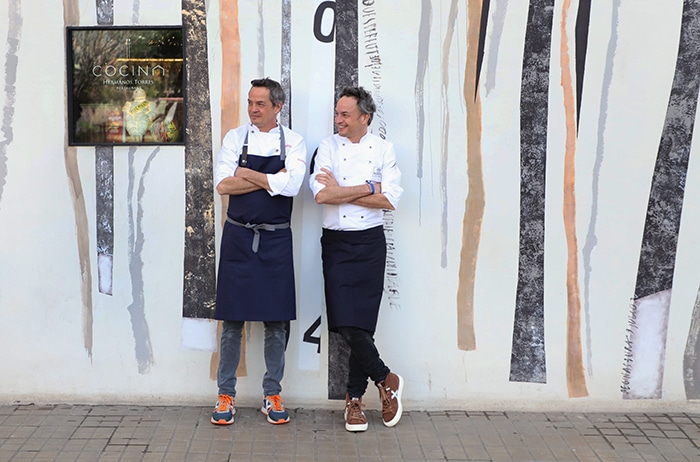 The Torres twins always had a passion for cooking. At a very young age their grandma Catalina brought them into the kitchens where she worked for Catalonia's high society and taught them the basics. Since then they have studied, worked at some of the world's best restaurants and opened a few of their own with different partners in different cities. All of it was a master plan with a simple goal: to finally be able to create and own the perfect space to call home. Cocina Hermanos Torres is that place.
The essence of Sergio and Javier is all about family and flavor. And what room in a house combines those two things? A KITCHEN. That's the inspiration for their amazing restaurant, an impressive three station kitchen in the center of a luxurious yet industrial dining room. A way to make things more intimate in an environment that usually feels cold and stiff. They want to make guests feel like family and at home.
Sergio and Javier cook to tell stories, and in the process, highlight the best possible seasonal and quality produce. For them inspiration comes out of everyday life, and in the case of the onion soup it came from a trip to their father's farm in Zaragoza. It was there that Sergio and Javier first tried a very special onion, the only one with a Protected Designation of Origen in Spain. 
When we think of an onion soup, we think of the typical french preparation with a drenched piece of bread and gratin cheese. Throw that idea out the window and prepare this creamy, rich and elegant version instead, one made to elevate this very special type of onion that stands out for its sweetness and balance but that you can recreate with your local onions.
Print
Creamy onion soup
Author:

Sergio and Javier Torres

Yield:

5

1

x
Category:

Soup
1.7

pounds Confit Onions

1

liter Chicken Broth

14 ounces

Heavy Cream

1.6 ounces

Cornstarch
Salt
Pepper
Instructions
Bring the chicken broth to a boil, lower the heat and add the confit onion and cream.
Cook at low temperature for about 30 minutes and blend until a very fine mixture results.
Season with a little salt and pepper and strain through fine chinois.
Bring this mixture to a boil, stirring to ensure that it does not stick.
Dilute the cornstarch in a little chicken broth. Add to the hot cream, leave to act and cook for about 45 minutes over low heat.
At the restaurant they serve it with a thin parmesan crisp covered with black truffle and different garnishes but you can plate it with a rustic bread toast and a lot of cheese. Discover more about the Torres twins and their amazing restaurant in "Hermanos Torres: A Life-long Master Plan".