This rich and filling soup is just what the doctor ordered for the perfect weeknight dinner to help you power through the week.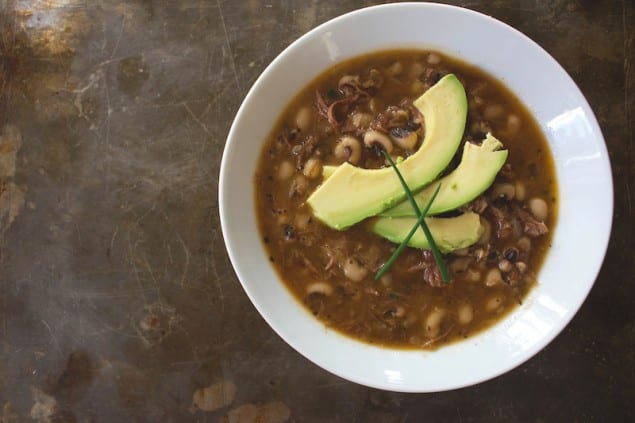 That's right Fergie is back. Okay it's not The Black Eyed Peas, it's just black-eyed peas. I rarely see black-eyed peas anywhere, not in restaurants, recipes, no where. I mean come on, Where is the Love?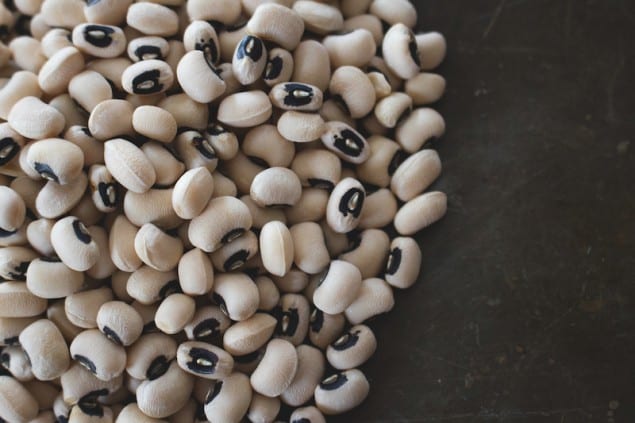 If you end up with a ham bone and don't know what to do with it? Instead of making stock try making some black-eyed peas with it.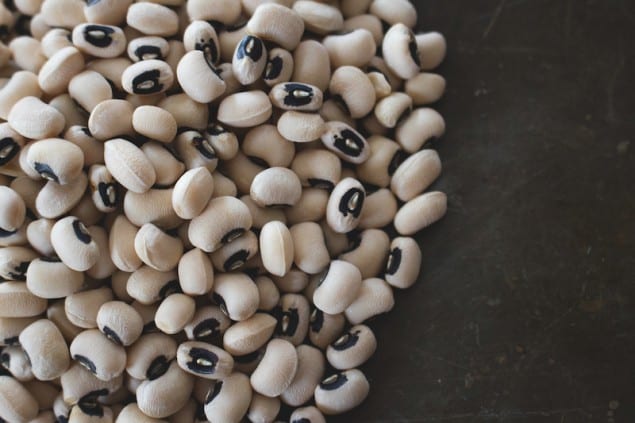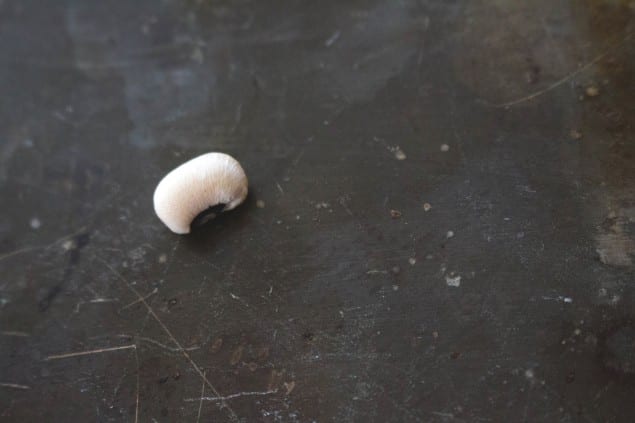 See Also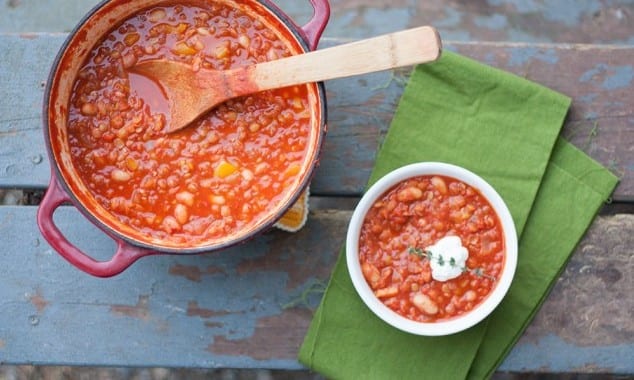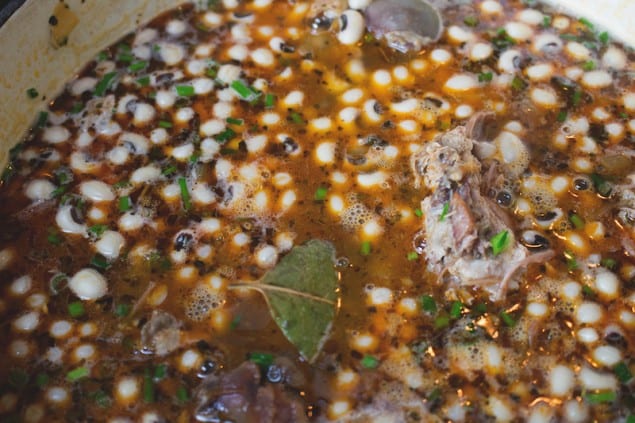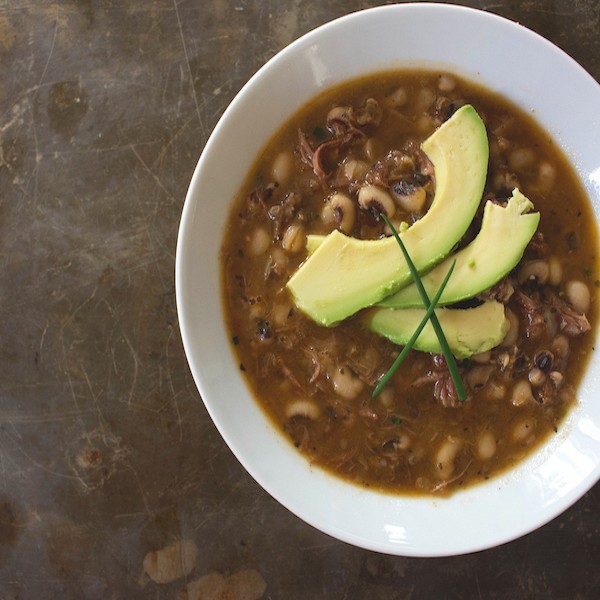 Brian Staffield
Ingredients
1

Ham Bone ideally with some meat still on it

2

cups

Black eyed peas soaked for at least one hour

1/4

cup

Ground Spicy Pork Sausage

1 1/2

cup

water

2

Bay Leaves

1/2

teaspoon

Old Bay Seasoning

1/4

teaspoon

Paprika

1/4

teaspoon

Ground Chipotle

1

teaspoon

Sea Salt

1/2

Medium Onion diced

3

Garlic Cloves sliced

1

Tablespoon

Avocado Oil

Avocado
Instructions
In a Dutch Oven roast your ham bone at 375 uncovered, until your kitchen starts to smell like pork.

Add the onions, avocado oil, and garlic to the ham pot. Let roast for about 10 minutes. Add the sausage let it roast for another 10 minutes.

Remove the dutch oven from the oven and place on the stove top. Add the strained black-eyed peas, the water, spices, and bay leaves. Stir and bring to a boil. Reduce to a simmer and cook for about 25 minutes or until the peas are tender.

Remove the bone and any cartilage floating around in the peas. Oh and don't forget to take out those bay leaves. Serve with sliced fresh avocado! Enjoy!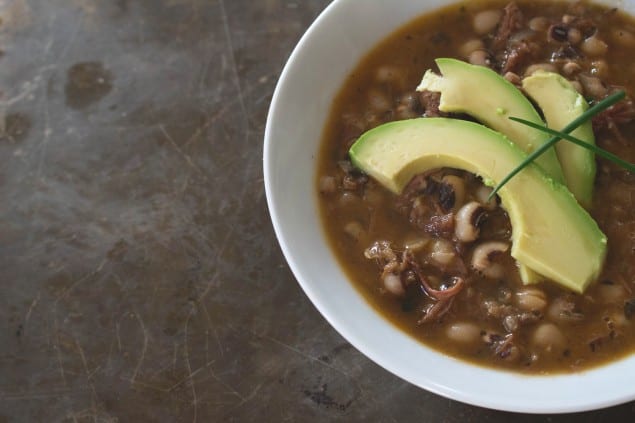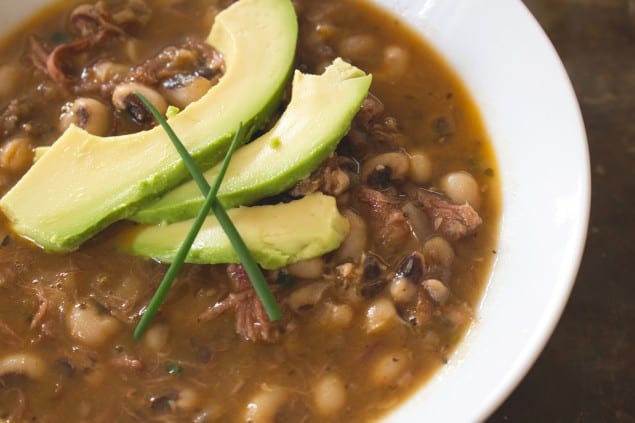 Brian Staffield
Brian Staffield has been interested in food ever since he was a child experimenting in the kitchen. He received his Bachelor of Arts in English from Oregon State University, and continues his passion for food and writing at his blog, Cooking with B.S.