From the balcony of the Wyndham Grand Clearwater Beach a child screams "I Love Florida!". High energies circulating the air whisking off the notable sugar white sands and Clearwaters' calm waves. Wyndham Grand Clearwater new to the Clearwater Beach strip becomes the accessible, affordable vacationers' favorite.
Opening in 2017, Wyndham Grand Clearwater Beach dazzles, set on the top-rated beach in America. Number one! The resort is not only a vacationer's paradise but a foodie's paradise too.  Among the unrivaled hotel amenities which include the Pallavi Spa, home to the awarded Ocean Hai restaurant, easy access to the sugar white beachfront, Pier 60 and more. Here is why you should make the Wyndham Grand Clearwater Beach your home when heading to one of the most beautiful beaches in America.
Unparallel views and comfort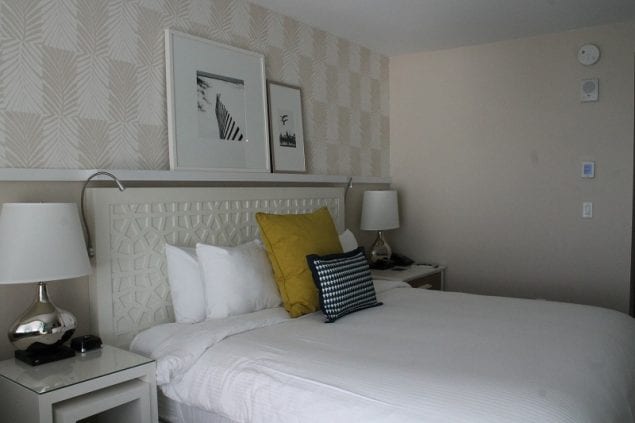 Inside one of Wyndham Grands Clearwater Beaches' deluxe rooms, beachy 80's tunes are heard playing from a younger crowd celebrating a birthday below. Inspired by the pearly sand beaches and tranquil waters of the Gulf of Mexico, the rooms offer numerous scenic views of the Gulf of Mexico. Including suites and bunking rooms able to fit approximately five persons; two of which are decorated in partnership with the Clear Water Aquarium.
Dive into the Clearwater Marine Aquarium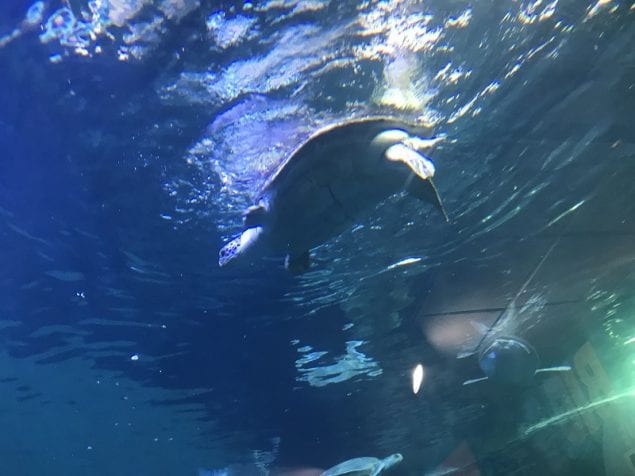 When laying by the pool or beach become monotonous, other activities are available in the Clearwater area. Take a short trip either walk or drive to the Clearwater Marine Aquarium. Home to the Dolphins Tale films, the aquarium's mission is enough to warm your hearts (in case Florida's heat doesn't have much of an effect on you). The aquarium helps our beloved fin friends that have endured severe near fatal injuries.
Support is driven from all sources including the Wyndham Grand Clearwater Beach which encourages visitors from out of state and internationally to the aquarium. Raising awareness and donations to rebuild and strengthen sea life. Surely an eye-opening experience for both adults and children.
Access to renowned sugar sand beaches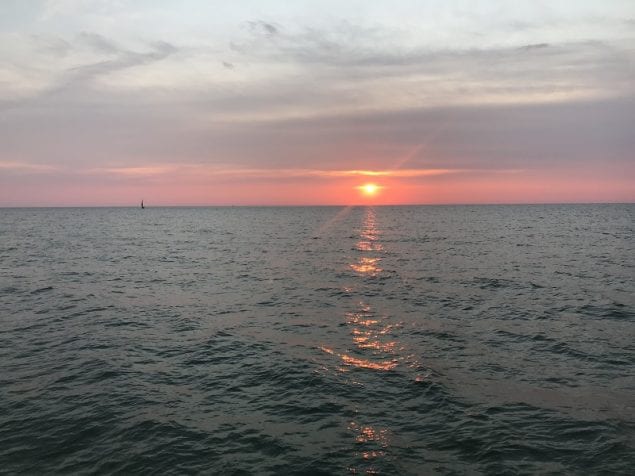 Just imagine clear blue waters cascading over the soft, white sand. The scenery is simply remarkable. Certainly not a bad way to start the day. Depending on how early the day starts, experience the night lifting over the beach and experience a perfect sunrise. Or awake to tan, lobster bodies walking on the sandy shores as you sip on freshly brewed coffee from the complimentary coffee available in room or downstairs at the buffet breakfast at Ocean Hai. Dishing out ready to make eggs, a chia strawberry smoothie, oatmeal, pancakes – basically all of the necessities for breakfast.
Award winning Sushi and Seafood at Ocean Hai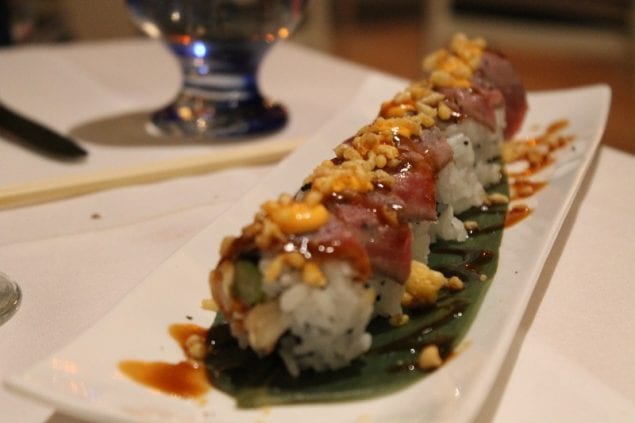 Grouper sandwiches paired with slushies cannot be found on this menu. Instead of the above-mentioned signature dishes found at every beach eatery along the strip (be sure to check out Frenchy's) Ocean Hai, the four-diamond restaurant brings a new Asian flavor to the Clearwater table. Exciting all foodies whether they are guests of the resort or a local couple having date night. Recommended to order; the Crazy Rich Asian Roll awarded for the best sushi roll in 2019. It's amazing how the simplicity of rice encasing a variety of ingredients can make such a sensory impact on our taste buds. This roll features King Crab, Asparagus, Cream Cheese, Wagyu Beef, Truffle Salt, Tobiko, Sambal Crème and Kabayaki.
Coming together to create a true work of art for the mouth. Another item to order is the grouper entrée. Part of Clearwater's culinary identity is the grouper, locally caught in the pristine waters. Ocean Hai's Gulf Grouper is tender to the fork and paired with the kimchi fried rice, packing in the powerful Asian flair.
A noteworthy mention for a more than casual dining experience in Clearwater is at Columbia Restaurant. A salad, stands out at this legendary establishment, titled the 1905 salad. A semblance of iceberg lettuce, thinly sliced ham, olives and heavily dressed with garlic. The salad sounds simple, a meal anyone can easily prepare at home, yet after many attempts from locals and anyone whose tried the dish, nothing can compare. The dressing is available to purchase but there is a science behind this salad, anxiously awaiting to be discovered.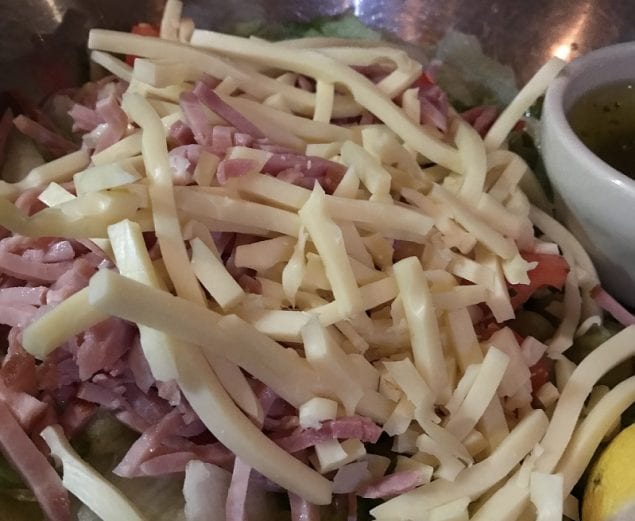 Named after owner Dr. Pallavi, the luxury spa located on the third-floor offers several ways to unwind either after the flight or rejuvenate post an active day in Clearwater. Services include full body massages, facials, manicures, pedicures and even a salt therapy session.
Minutes Away from St. Petersberg Florida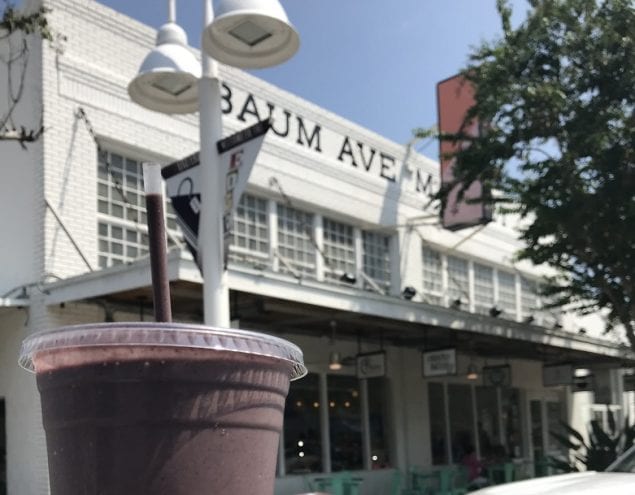 Approximately 30 -40 minutes away hop in a car or request an uber (note the ubers in Florida are very quick at least compared to New York) to explore more of what Florida has to offer. Connected by the Howard Frankland Bridge, St Petersburg – or St Pete (don't make the mistake of St Petes) as it's better known – is Tampa's closest neighbor. Home to the Salvador Dali Museum and top-rated restaurants including Columbia and Bodega, Downtown St. Petersburg reveals another beautiful take of Florida. Here there you'll see younger folks in suits grabbing a quick bite in the Edge District.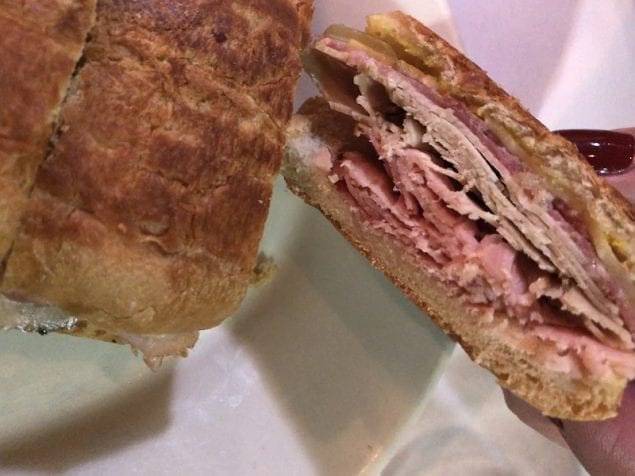 Either at Bodega (an Authentic Latin spot), famous for its Cuban sandwich which heavily rivals Columbia's. Or a smoothie next door at Bodega's Comida Cantina Café or across the street at Karma inside the Baum Ave Market. Despite the booming food scene, St Pete also has an eclectic night life and art scene. Further showing a connection Florida has with other cultures especially Latin and Spanish.
Drawing approximately 4 million visitors, who vary from couples excitedly awaiting to set vows on the snow sandy beach, spring breakers, family vacationers, foodies seeking the best salty margaritas and seafood around. Wyndham Grand Clearwater makes the decision process easier to book that much needed getaway to Clearwater Beach, Florida.