Recreate restaurant magic at home. This sticky, tender & moist Chinese BBQ pork is marinated in a sweet and savory concoction that makes the meat melt in your mouth. Luckily it's not just absolutely delicious, but it is super simple to make at home.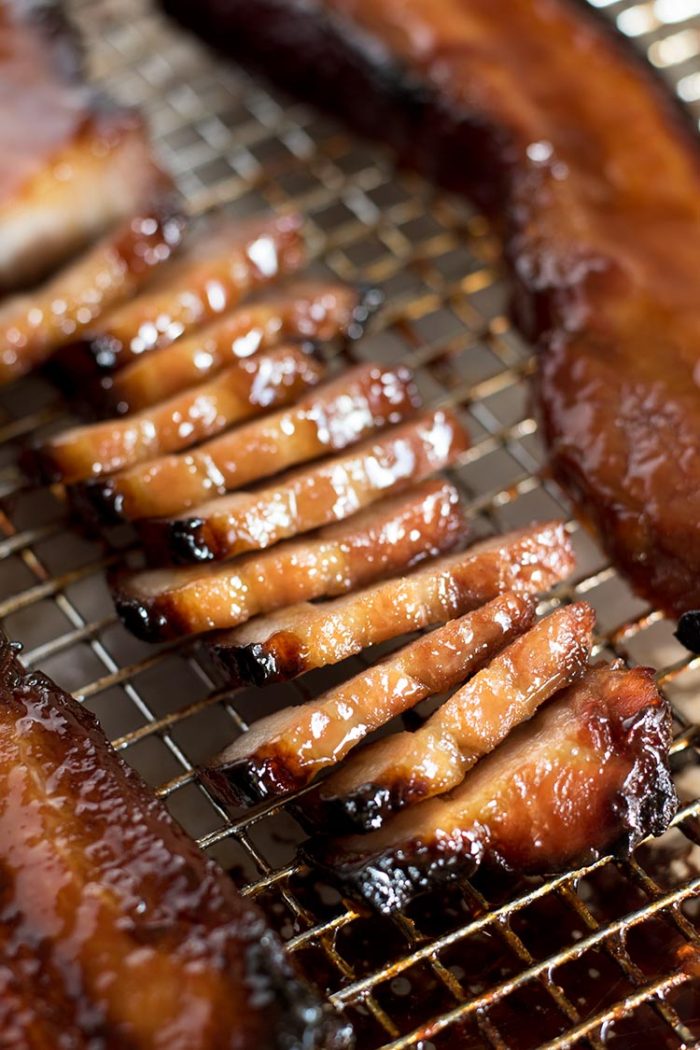 If you've seen rows of glistering roasted meat hanging through clear glass windows in shops or restaurants with Asian-ish BBQ flavors wafting in the air, you've probably seen Chinese BBQ Pork aka Char Siu. In the US, you'd usually find them in some Chinese restaurants in large concentration of Chinese communities like San Gabriel Valley in SoCal or most every Chinatown really. In Malaysia, Taiwan or Hong Kong, shops or stalls selling roasted meat are very popular.
In literal terms in Cantonese, char siu means 'fork roast'. I suppose traditionally the pork was skewered with long forks and roasted in open fire or wood ovens. Dishes made out of the roasted meat are called 'siu mei' which usually consists of the roasted BBQ pork, rice or noodles and sometimes vegetables as sides. They can be eaten for breakfast, lunch or dinner.
Print

Char Siu – Chinese BBQ Pork
---
Total Time:

55 minutes

Yield:

6

servings

1

x
Description
Sticky, tender & moist Chinese BBQ Pork that has been marinated in a sweet & savory concoction. Super simple to make at home and so delicious.
---
2

lb pork belly (see notes 1)
For the marinade
---
Instructions
Combine all the ingredients for the marinade and marinate the pork for 1-2 days.
Preheat the oven to 375 F (Make sure pork is in room temperature before baking).
Remove the garlic pieces from the pork and place the pork on a rack set on a baking sheet lined with aluminum foil to catch the drippings.
Strain the excess marinade and discard the garlic. Set aside for basting.
Bake the pork for 20 minutes, flip, baste the pork and bake for another 20 minutes.
Take the pork out, set the oven rack to the highest level and increase the oven temperature to 450 F.
Baste the pork and bake for 5 mintues. Baste once more and bake for another 5 minutes or until charred to your liking.
Put the marinade to boil and let simmer until it thickens slightly to become a sauce. Brush the finished pork with the sauce to give it a shiny glaze. Let the pork rest for 5 minutes before slicing (cut away the hardened skin). Serve with steamed rice or noodles (See notes 4 and 5 on what you can do with the extra sauce and drippings).
Notes
1. Pork: For pork belly, cut the pork belly to about ¾"-1″ thick. Length does not matter. If using pork shoulder/butt, the cut should be 2-3″ wide and ¾-1″ thick. Again, length does not matter.
2. Maltose and red fermented bean curd can be found in Chinese markets.
3. You can make bigger batches of these and freeze them. Thaw in the fridge the day before and bake covered at 350F until heated through.
4. Sauce: Extra sauce can be used as dipping for the pork. It can also be used as a seasoning for dry noodles or fried rice.
5. Drippings: Some of the drippings from the pork (collected on the aluminum foil) can be mixed to the sauce to make an even yummier sauce. It can also be used as seasoning for dry noodles as well as act as oil for stir fried dishes.
Prep Time:

5 minutes

Cook Time:

50 minutes

Category:

Main Course, Main Courses, pork

Cuisine:

Asian, Chinese, Chinese-inspired, Malaysian
Keywords: china, chinese, malaysia, pork, sweet and savory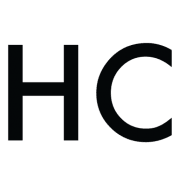 Ai Ping
Ai Ping is from Malaysia but also calls Taiwan and the U.S. her home. Though armed with an IT and business background, she still prefers cooking, photography & blogging. Her website, Curious Nut says it all with its motto 'exploring life through the lens'. She loves to eat and cook, eat and play, eat and explore and share the love with everyone.