Is dining on Norwegian Cruise Lines really any good, and is it worth the sticker shock splurge for a "luxury cruise within a cruise"?
Like many others in the industry, Norwegian Cruise Lines (NCL for short) have been betting heavily on larger ships with over the top attractions like go-cart tracks, water slides and laser tag arenas – as well as an increased focus on a more modern approach to food and beverage. Long gone are the days where cruise travelers would suit up in their best evening outfit to have dinner at the same table, at the same time every day (although you can still opt in to the traditional dining system). Instead, a plethora of specialty dining options are scattered across the ships, ranging from Asian fusion, sushi and Mexican street food, via craft beer pubs and whiskey bars, to French and Italian establishments with fine dining ambitions.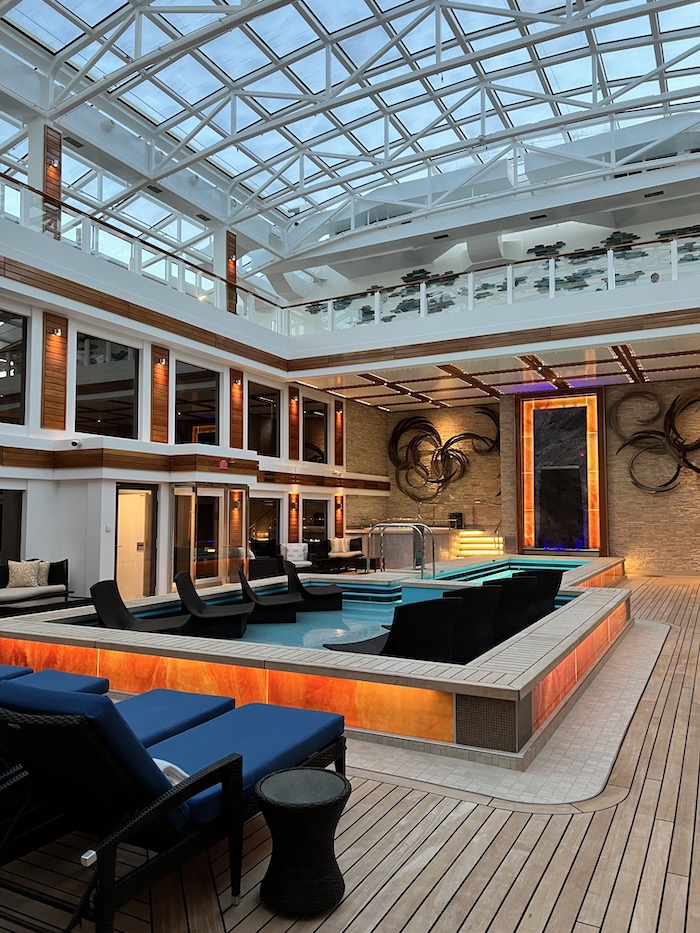 As part of the move to cater to a more upscale crowd, NCL launched The Haven almost a decade ago. Marketed as a "luxury cruise within a cruise", it is a secluded and private area within Norwegian Bliss' upper decks, with its own pool, lounge, bar and restaurant. Additionally, all Haven suites (larger than the normal cabins) are served by butler service and have priority access to disembarkation at all ports.
Honest Cooking decided to take the trip south from Los Angeles, to board the Bliss and The Haven in the final week of December. Our goal was to sample as many and as much of the menus onboard the ship during our 7-day cruise, to finally assess whether NCL's boasting about their fantastic onboard-gastronomy was real – or if it was just lip service in the pursuit of a new, more food centric crowd.
Now let's start by stating the obvious. With dozens of restaurants and bars onboard, it's more or less impossible to try them all in the span of just one short week – and going deeper into menus would have taken multiple cruises. But there are some things we can definitely conclude.
First and foremost – NCL still focuses more on quantity than quality when it comes to food. Prepare to be constantly stuffed throughout the cruise! Portions are large, and that's part of the problem, but since cruise ship dining packages include several courses for every single meal – and the crew works very hard to get you to try as many courses as possible even at breakfast – you have to be incredibly disciplined to stick to a calorie count that is below 4,000 per day.
Now, what's the problem with that? Isn't the whole point of going on a cruise to eat and drink constantly? Sure, but it does take a little bit of the joy out of it if you go into every single meal already feeling like Mr Creosote from Monty Python's "The Meaning of Life". At one point during the cruise, we ended up calling the Bliss the "Bloat-Boat".
But perhaps more importantly, when you're providing what's essentially an "all you can eat" menu for every single meal at every single restaurant, it's perhaps not surprising that the quality of the food you serve will have a hard time keeping up.
Which brings us to the problem. The actual food itself. It's not all terrible. Some of it is decent. Most of it is "meh". Nothing is great.
The steak at Cagney's (one of the specialty dining options that come at a premium price) was ok, but doesn't live up to the top steakhouse level that you'd get in any half-decent food city across the globe. The sides are many and very filling, but lacking in punch and flavor. The wine list was pandering to a crowd that's insecure about their wine choices, thus becoming rather uninspiring.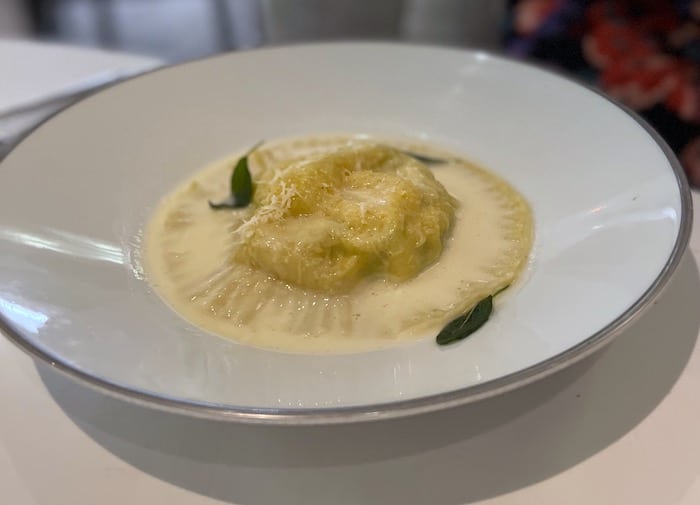 The Haven Restaurant, which is the exclusive private restaurant for the 100 or so Haven guests that have paid a significant premium for access, serves up breakfast, lunch and dinner every day – with a menu that doesn't change. And again, the food is just "okay". The kitchen seems to be more comfortable with traditional comfort foods like burgers and sandwiches, while more sophisticated menu items lack in depth and presentation.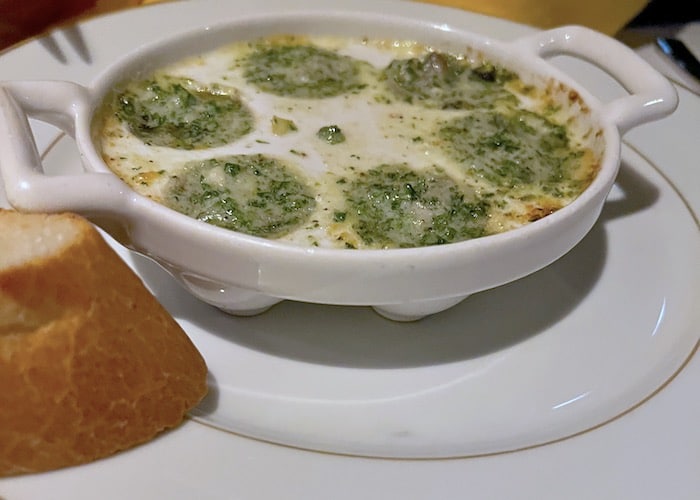 At Le Bistro, a French themed restaurant with heavy interior (which makes it not feel like a bistro at all) has a promising menu with escargots, hand cut steak tartare and a filet de beuf Rossini. But the snails come out rather cold, under-seasoned and bland. Under-seasoning is the theme of the tartare as well, and the Rossini comes with a tiny low quality slice of foie gras and a filet that leaves much to be desired.
The Teppanyaki restaurant? Benihana is better.
We can go on about every single restaurant on the ship, but I think you get the gist. It's not that good.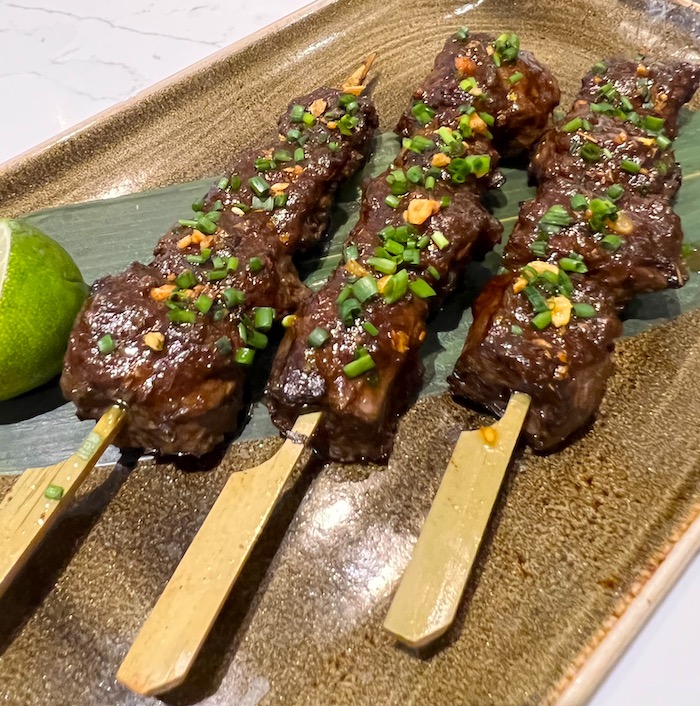 The one restaurant that actually manages to deliver something of a flavorful dining experience is Food Republic, an global cross-over restaurant that's largely overseen by a lot of travelers. The menu is all over the place, from Mexico, to Japan, to China, to Peru, to Thailand and back. But the food is good, vibrant, lighter and fresher than anything else on the ship. Would it have made it as a standalone restaurant ashore? Probably not, but if you have to go on an NCL cruise – this is where you will have to eat most of your meals.
All said, cruise lines still have a ways to go in order to fully cater to the foodie traveler crowd. It's still too much about quantity and perceived luxury, and not enough about quality and actual creativity.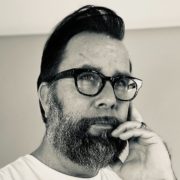 Kalle Bergman
Kalle Bergman is a food writer and media entrepreneur who is the founder of Honest Cooking and PAIR Magazine. As a food writer, his writing has been regularly featured in publications like Gourmet, Los Angeles Times, Huffington Post and Serious Eats. He is obsessed with simple food, more often than not from his native Scandinavia.