There are travelers, and then there are food travelers. People like you and me. People who travel the world to eat. That's why I've reached out to a few culinary experts to create a list of extraordinary food adventures from around the world. When you see one that makes your heart beat faster, add it to your foodie bucket list so you can start planning your next epic food journey today.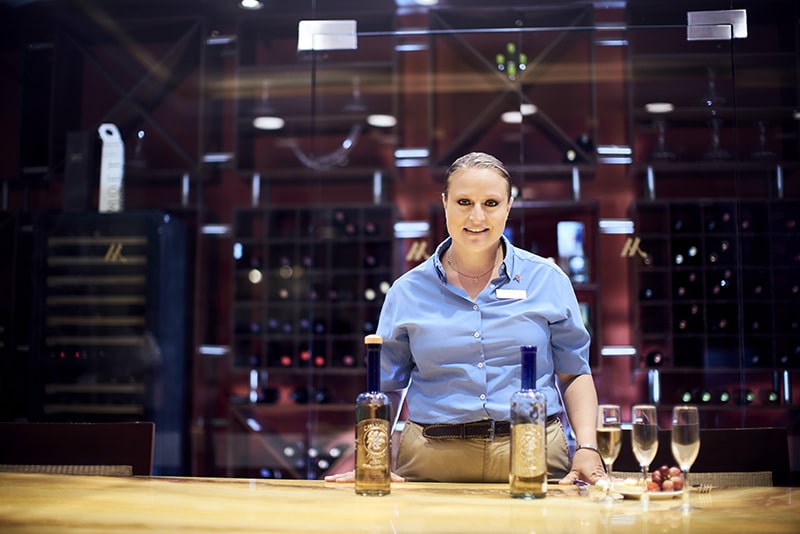 Learn to Sip Tequila Like A Pro in Puerto Vallarta, Mexico
Audrey Formisano, Tequila Sommelier and Restaurants Manager, Marriott Puerto Vallarta
What culinary experience should be on a foodie bucket list?
Marriott Puerto Vallarta's tequila tasting is truly a learning experience for guests to learn about the culture and history of Mexico, especially in the amazing state of Jalisco and considered the cradle of tequila.
What makes the experience unique?
Our tequila tasting is special because of the atmosphere and our location in the beautiful Pacific. Our resorts are among the few that make tequila, designed explicitly for an educational experience.
What is the best place you've traveled for food?
As long as the food is local, the Caribbean, Mexico, Europe, or Israel have been unbelievable to try and quite memorable.
Where are you hungry to go next?
I am still very much exploring the place where I live right now. While I've lived here for a long time, I'm originally from France, and I always feel surprised by what I find here in Mexico.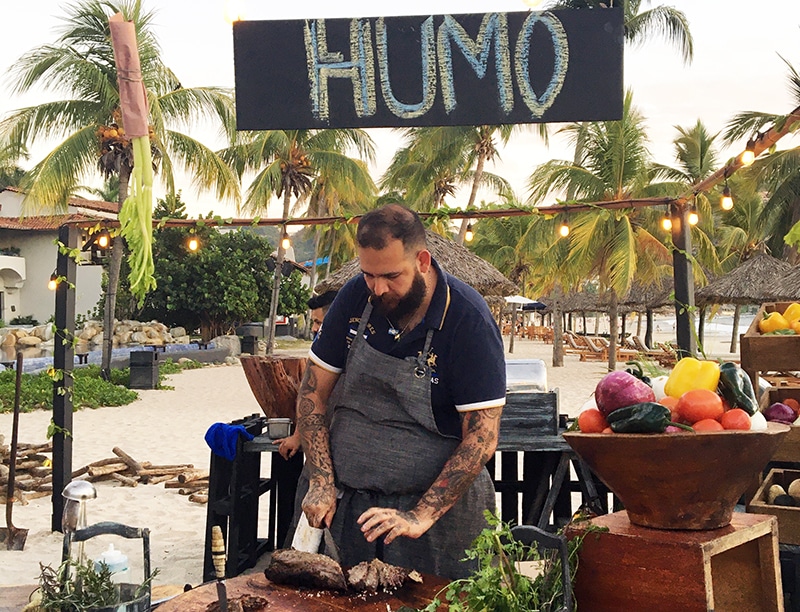 Unique Woodfire Grilling on the Beach
Javier Garcia Cerrillo/Executive Chef, Thompson Zihuatanejo
What culinary experience should be on a foodie bucket list?
"Humo" at Thompson Zihuatanejo, because it's a unique experience where guests become part of the journey from the moment we set the scene. Guests can embark on a culinary escape for all the senses as they witness this unique grilling style on the beach. We hang the meat over an open fire and work with the smoke to give the meat its distinctive flavor. It's not common to see this technique in Mexico, as it's typical of Argentina and Brazil, and less so on the beach. The result is amazing!
What makes the experience unique?
Our biggest goal is being honest, simple and most importantly, tasty. It's really easy to understand because our approach is the opposite of the "pretty food" trend, and this is something you don't frequently see anymore. Our guests will feel the connection and enjoy it.
What is the best place you've traveled for food?
San Sebastian, Spain. Everything is so imperfect, and that's the key because there is no limit. The harmony and the difference create unique chaos, but it's the most beautiful chaos for me–from the 3-starred Michelin restaurant to the most humble oyster passing through the street pintxos. 
Where are you hungry to go next?
I want to take a tour of the best street food stand in Mexico City. For me, it's the tastiest and most colorful, full-of-life offer we have. Everybody enjoys a good taco or amazing street corn, and the best come from the street. We believe if the stand is full, and the taxi driver goes to eat there, it will be delicious.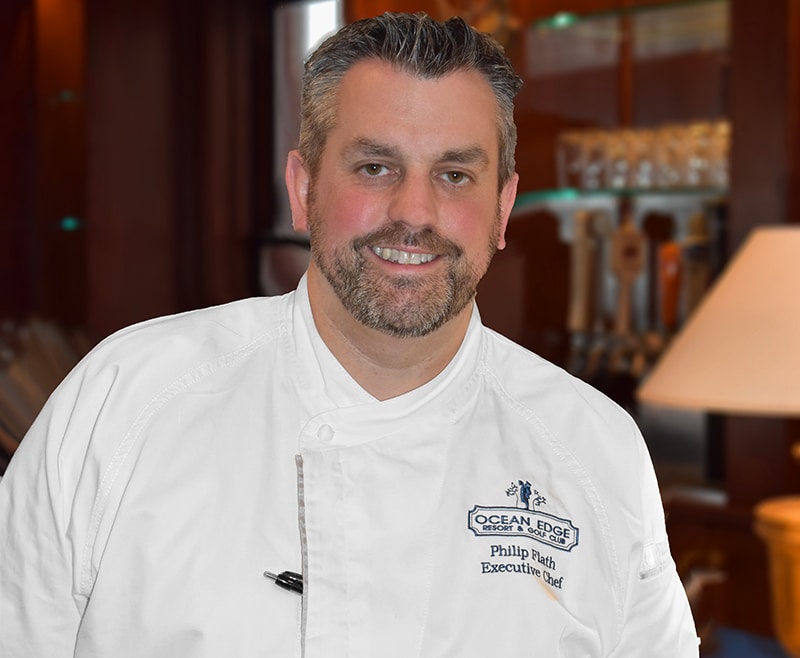 Perfecting New England Clam "Chowdah"
Philip Flath, Executive Chef, Ocean Edge Resort & Golf Club
What culinary experience should be on the foodie bucket list?
"New England is known for many things, and clam chowder is high on that list. Every foodie should make their way over to Ocean Edge Resort & Golf Club on Cape Cod to enjoy a unique experience centered around this quintessential Cape Cod dish. In our new, playfully named Clam "Chowdah" Cook-Off experience, one of the resort chefs guides guests on how to make a classic New England clam chowder, step by step. Guests can replicate the recipe or spin it by adding in a selection of vegetables of their choosing for a personalized twist. It's available for families and groups of friends up to ten persons to book and add on to an overnight reservation."
What makes the experience unique?
This experience is extra special and unique because it also sparks up friendly competition. After everyone has personalized or replicated their chowder, the chef will sample each dish and select a winner, who will receive a dining credit to put towards another delectable meal on property. My recommendation – the lobster roll at Linx Tavern."
What is the best place you've traveled for food?
I'm not sure I have a "best" place, as I have been fortunate to travel to many countries to experience their authentic cuisine. Each country that I have been to, which includes the Philippines, Mexico, India, South Africa, Bulgaria, Serbia, Czech Republic, Romania, France,
Germany, and Norway, present a unique experience. While in each country, I always make it a point to find the best 'local' restaurant, regardless of how prestigious it is. I just like the authentic culinary experience.
Where are you hungry to go next?
There are two places still on my bucket list to experience, Italy and Japan. They each have different approaches to their culinary cuisine, yet both are done exceptionally well and are authentic to their styles. Hopefully, I'll be able to check them out shortly.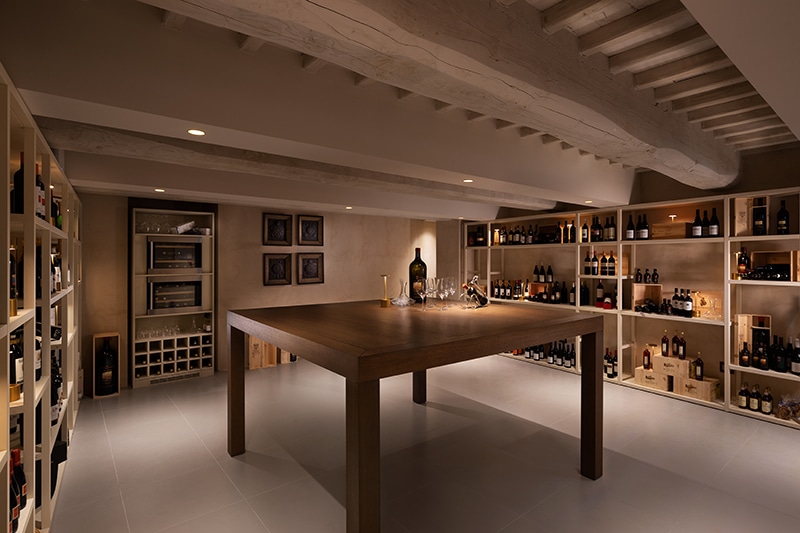 Wine and Olive Oil Tasting In the Heart of Italy
Georges Midleje, Regional Managing Director, Grand Universe Lucca
What culinary experience should be on the foodie bucket list?
See Also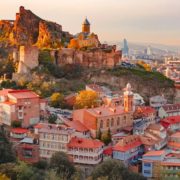 There's nothing more authentically Italian than the Wine and Olive Oil tasting experience at Grand Universe Lucca. The hotel offers a variety of wine tasting classes, including the Montalcino, Montecarlo, Super Tuscan, and Chianti Classico. With the package, guests can select two of these wine selections to taste, alongside an olive oil tasting. The guided session dives into the production of local wines and olive oils, detailing the connection and elements of the Tuscan region and how they come together to create outstanding Tuscan wines and oils.
What makes the experience special / different from other culinary experiences?
"There are countless locations and hotels across the globe that offer wine tastings, but there's a reason Italian and Tuscan wine is so iconic. The wines this region produces are incredibly coveted, and what better way to learn and taste your way through them than in the heart
of Italy. The hotel's Eterno Wine Cellar is that extra element that takes the experience to a whole new level. The cellar features remnants of an ancient wall and an extensive collection of Tuscan wines. Here you're submerged into a location with hundreds of years of wine history – talk about a bucket list experience."
Tell me more about the olive oil tasting. How many do you taste, what makes Tuscan olive oil stand out from other olive oils?
"The extra virgin oil tasting allows you to discover and taste hundreds of different evoos from completely different locations. The aroma and taste of the different scents and flavors are due to different aspects: the altitude where the olive groves are cultivated, the proximity to the sea or the lake, the climate, the varieties of the olive trees, the process of realization of the extra virgin olive oil, and many other factors. We can find extraordinary extra virgin olive oils all over Italy, and we love the Tuscan evoo because its perfume is very intense and reminds us of the beautiful landscape of Tuscany with gently rolling hills and rows of grape-yards."
What is the best place you've traveled for food?
I may be a bit biased, but I truly believe the best I've traveled to for food is right in my backyard of Tuscany and Italy.
Where are you hungry to go next?
I'm always eager to discover new local restaurants and trattorie. Nothing beats local recipes where you can find homemade and fresh food!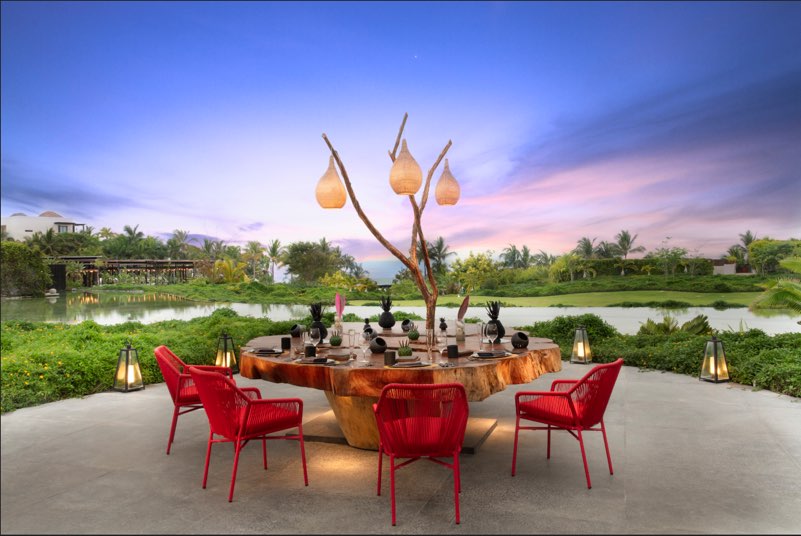 Mesa 1 Restaurant
Juan Guizzo, Executive Chef, W Punta Mita
What culinary experience should be on the foodie bucket list?
A culinary experience every foodie should add to their bucket list is Mesa1 at W Punta de Mita. At Mesa1, we showcase a customizable seven-course tasting menu that's complemented by panoramic ocean views. The table is carved from an ancient Parota tree – it's beautiful! – and sits on its own island in the middle of the resort. Sunsets there are incredible. While the menu changes with each booking, past examples of dishes include king crab tartar with green gazpacho and lobster cannelloni with foie gras, jabugo, and arugula. We offer just one nightly seating to make the extra experience special.
What is the best place you've traveled for food?
The best place I've traveled for food has been Tokyo, Japan. From its street food markets to the famous Tsukiji fish market and tasting the freshness of Japanese sushi, this trip will always be my favorite.
Where are you hungry to go next?
I'm always eager to travel and experience different cultures through food. I dream of visiting Italy so that I can experience all kinds of pasta, pizzas, gelatos…and indulge.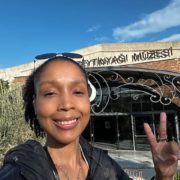 Alyssa Holder
Alyssa Holder is a writer specializing in food and travel topics since 2015.