There's still plenty of time to keep your grilling game going, and we've compiled a list of the 65 best red wines to accompany any alfresco cooking experience.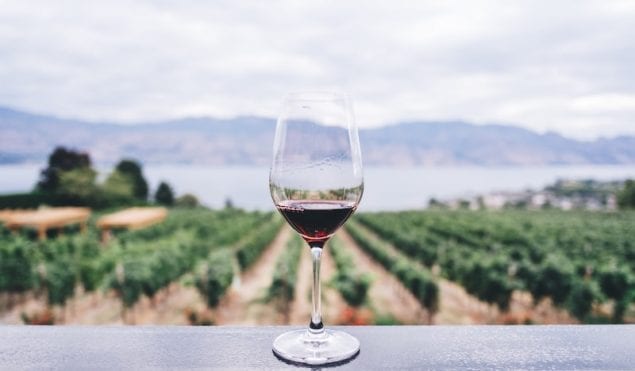 So you think grilling season is over? Think again. Not only is it still more than warm enough to argue that summer isn't even over – but as far as I am concerned, GRILLING season is never over. So even if you live in a cold climate – stop complaining, wear a vest or something, and keep your coals glowing year-round.
But what to drink with your grilling masterpieces? Well, depends on what you're cooking of course, but we've spent the better part of this summer drinking our way through some serious amounts of red wine – and we've come up with a list of what we think are the 65 best red wines for grilling out there. From crisp and light to ultra-heavy, from Europe to Napa, from Pinot to Cab – all these wines are both excellent on their own, as well as paired with your favorite grilled foods.
So buckle up, and get ready to salivate for some amazing wines. Can't choose? Don't worry, just close your eyes and point. Any of the 65 wines are awesome, and you can read more about each of them – in the words of their respective winemaker.
Justin Savant 2017 – $50
Winemaker's Notes: Rich, with full ripe black fruit, spice and smoky meaty elements, it's a wine that lovers of bold wines will love, while still being classy enough to display exquisite table manners, pairing well with a wide variety of food.
Cakebread Two Creeks Pinot Noir, Anderson Valley – $43
Winemaker's Notes: An attractive raspberry-crimson color leads to sweet black cherry, raspberry, dried rose petal and violet blossom aromas. Fresh raspberry and bright strawberry flavors are concentrated, yet balanced, in this pretty, floral wine. The finish is smooth, with silky tannins, mineral notes and lingering fresh fruit.
WillaKenzie Estate Willamette Valley Pinot Noir 2017 – $30
Winemaker's Notes: A blend of fruit from the WillaKenzie and Jory Hills vineyards, this wine is a classic expression of Willamette Valley Pinot Noir. This effortless yet weighty wine glides across the palate with notes of red and black fruit.
La Crema Russian River Valley Pinot Noir 2017 – $40
Winemaker's Notes: Aromas of black plum, fresh raspberries, and forest floor are complemented by flavors of bing cherry and sassafras with hints of baking spice. On the palate, the 2017 vintage exudes rich concentration and integrated acidity.
Padrillos Pinot Noir 2018 – $16
Houston Wines Notes: A shockingly good value Pinot, with cherry notes in the nose, and classic Pinot character. This is an outstanding choice for leaner grilled meats, and will drink well on its own as a cocktail wine.
Lapostolle Cuvee Alexandre Carmenere 2016 – $21
Winemaker's Notes: Color: Intense purple red. Nose: Complex, with red and black fruit such as maqui berry, ripoe plums, blackberry and spices. Palate: Elegant, of medium acidity and round tannins with chocolate and tobacco and fruit such as ripe plums and sarsaparilla. Medium long finish.
Bouchard Père et Fils Premier Cru Beaune du Château Rouge 2015 – $49
Winemaker's Notes: Nice dark garnet color with brown to mauve shades. Complex bouquet associating perfumes of jammy red fruit, fig, peony with a hint of chocolate. Harmonious and deep palate, with a beautiful maturity and dense but fine tannins. An attractive wine.
Duckhorn Napa Valley Merlot 2017 – $56
Winemaker's Notes: A classic expression of Napa Valley Merlot, this wine offers alluring aromas of lush cherry, raspberry, cocoa and freshly baked pie crust. The cherry and raspberry notes are echoed on the silky palate, where fine-grained tannins and flavors of ripe plum, blueberry, licorice and subtle baking spice draw the wine to a long, elegant finish.
Enriquez Wines Tempranillo 2013 – $44
Winemaker's Notes: Tempranillo is a pretty easy wine to pair with food thanks to its strong earthy and savory notes. The wine is particularly good when paired with grilled meats and vegetables, as well as smoked foods. When you think about traditional Spanish cooking, you may not think of grilling. Yet, cooking on a parilla, a grate or grill; a la brasa, over hot coals, or on a plancha, a metal hot plate set over coals, are all traditional cooking methods in Spain.
La Jota Merlot 2016 – $80
Winemaker's Notes: The 2016 La Jota Merlot encompasses all that is Mountain Merlot with a structure to relish. Notes of espresso, dark chocolate, and toast follow ripe blackberry, minerality, and weight on the palate.
Meadowcroft Anniversary Cuvée Red Blend 2014 – $52
Winemaker's Notes: Aromas of dark berries and sun-ripen plums showcase this full bodied wine. Complex layers of subtle Porcini mushrooms and soft black pepper spice complement the notes of ripe raspberry. Smooth integrated tannins lead to pleasant acidity on the mid-palate and long smooth finish.
Domaine de la Riviere Middle Reach Vineyards 2017 Pinot Noir
Winemaker's Notes: The 2017 Middle Reach Vineyards is a perfect balance of full-body strength and elegance in each glass. The aromatics are bursting with vanilla, toasted marshmallow, and baking spices, which are strongly complemented by dark cherry, blackberry, and dark plum. Balanced acidity supports a long silky finish.
Trinchero BRV Estate Grown Cabernet Sauvignon – $83
Winemaker's Notes: Presents licorice, plum, and hints of cigar box on the nose, followed by abundant flavors of blueberry, blackberry, and violet. This wine reflects the intensity of its mountain origins and will age beautifully, with firm tannins and powerful structure.
Ziata Mia Madre Red 2016 – $100
Winemaker's Notes: The 2016 Mia Madre Red Blend boasts a vibrant bouquet of ripe plum and blueberry, dried lavender, dark chocolate, toasted cardamom, and other exotic spices. With a seductive entry and rich mid-palate weight, layers of unctuous black fruits are enveloped by sweet yet structured tannins. This wine is drinking beautifully in its youth but will age gracefully for 10-15 years.
Merry Edwards Pinot Noir 2018 – $55
Winemaker's Notes: This brilliant, burgundy-hued wine immediately offers up fragrances of mixed berries, Bing cherry, cola, candied violets, and black tea along with exotic spices and dried herbs. On the palate, there is a compelling mix of broad tannins and minerality, along with a seductive measure of smoky oak balanced with juicy acidity. Black plum, brambleberry, cassis, and wet slate create a layered and lingering finish.
Davis Family Vineyards Pinot Noir 2017 – $55
Winemaker's Notes: Rich, balanced, and elegant, with beautiful red and dark fruit flavor, this blend is a perfect embodiment of all that the Russian River Valley has to offer in one deeply layered, complex wine. Each vintage this wine displays the signature flavors of the Russian River appellation as well as the signature of that year's growing season.
Michele Chiarlo Cipressi Nizza 2016 – $25
Winemaker's Notes: Surprising for its clarity and elegance, red fruit, mature cherry, raspberry, and the sweet notes of tobacco. Taste is complex, structured and impresses for its fresh softness and roundness; pleasing savory finish.
The Seeker Cabernet Sauvignon 2019 – $15
Winemaker's Notes: Aromas of black fruit and vanilla, loaded with flavors of ripe and juicy black fruit, combined with creamy tannins. Beautiful structure and texture framed with touches of chocolate and toffee from the oak aging. The wine will continue to develop and improve for up to five years.
Bodega Norton Reserva Malbec 2018 – $16
Winemaker's Notes: Intense red color with purplish hues. In the nose, it is an expressive wine with ripe black fruits, violets, spices and tobacco. In the mouth, it is wide and fleshy with a lingering finish.
Trinchero Mario's Vineyard Cabernet Sauvignon 2015 – $49
Winemaker's Notes: The 2015 Mario's Cabernet Sauvignon has a pretty ruby red color. The aromatics are big and elegant with plenty of briary red fruits, red raspberry, dried pomegranates and red cherry. There are also some floral elements like cherry blossoms. The tannins are soft, approachable and fuzzy like the skin of a peach. Lots of red fruit back up the wine with subtle hints of caramel, vanilla and brioche. The finish is long but not overwhelming. The tannins dance on your tongue finishing with a sweet, ripe, silky texture.
Napa Cellars Cabernet Sauvignon 2017 – $29
Winemaker's Notes: This wine's lush core of bright blackberry, dark cherry and graphite are complemented by expressive earthy and toffee notes on the mid-palate. The finish is full of well rounded fine-grained tannins and fresh, balanced acidity making this Cabernet the perfect pairing for port-braised beef short ribs topped with mint leaves.
Taken Red Wine 2017 – $35
Winemaker's Notes: Bright, vibrant ruby red in color, this opulent, approachable blend showcases a silky palate with fruit-forward flavors. This wine has a medium body full of maraschino cherry, sweet currant and crushed violets leading to a soft, silky, lingering finish.
Bravium Pinot Noir 2017 – $32
Winemaker's Notes: From the far reaches of Mendocino, this powerful wine is laden with varietally correct black cherry aromas and flavors. Ruby red color with aromas of lavender, wild berry, woodsmoke, damp soil, and the aforementioned black cherry. A soft, juicy entry delivers intense berry patch flavors, with caramel and forest floor hints. Sappy and savory whole cluster-derived notes, with medium acidity. Fine-grained tannins join spice notes on the creamy, beautifully layered mid-palate. This balanced
Pinot Noir has a great core of red fruit, stellar focus, just enough grip, and a complex finish.
Domaine Chanson Pinot Noir Le Bourgogne 2018 – $19
Winemaker's Notes: Dark ruby color with purple nuances. Intense aromas of ripe black currant mixed with spices and licorice. Crunchy and generous. Complex and deep texture. Well-crafted tannins. Long and fruity aftertaste. Super "everyday" Burgundy, ideal with braised and roasted meats, as well as meat-sauced pasta.
Paul Hobbs CrossBarn Cabernet Sauvignon 2017 – $45
Winemaker's Notes: Capturing the diversity and complexity from the region, the 2017 Cabernet Sauvignon displays a dark ruby hue with aromas of crushed violets, graphite, and blueberry. A burst of licorice and boysenberry are revealed on the palate carried along by bright savory spices and mineral notes that persist throughout. Polished tannins kick in giving the wine a soft texture along with a lively acidity that gives the wine a clean, extended finish.
Chateau L'Evangile Pomerol 2014 – $85
Winemaker's Notes: Deep, dark color with hints of violet. Very intense nose with dark berries (Morello cherries, blackcurrants) and fresh notes of mocha and toast. On the palate, the attack is powerful, dense, and structured. The mid-palate is silky, with a powerful, balanced tannic structure. The finish is dense and very velvety, thanks to the coated, well-ripened tannins: an excellent vintage.
Galerie Latro Cabernet Sauvignon 2013 – $49
Winemaker's Notes: Latro takes its name from the Latin word for "hunter," a reference to Knights Valley's history as a private hunting reserve before the development of vineyards in the area. Hard, inhospitable mountain soils restrict root development, which creates smaller berries and lower yields that bring distinctively mineral notes to this 100 percent Cabernet Sauvignon. The darkly handsome result is a charismatic and versatile wine with instant, irresistible appeal.
Rodney Strong Alexander Valley Cabernet Sauvignon 2016 – $28
Winemaker's Notes: A powerful Cabernet Sauvignon from the hillsides of Alexander Valley has aromas of lush, red plum and dark berries that dominate the glass, while hints of cassis and milk chocolate play in the background. The dried fig and chewy tannins give this wine a strong backbone, while the 18 months of barrel aging have softened this bold wine just enough to enjoy now or with a cheese and charcuterie board, filet mignon with grilled vegetables or a dark chocolate mousse. Drink over the next five to seven years.
Seghesio Home Ranch Zinfandel 2017 – $60
Winemaker's Notes: Notes of shaved dark chocolate, brambly black fruit, and baked graham cracker on the nose give way to a powerful wine with great intensity and supple tannin. A muscular mid-palate provides structure and frames flavors of ripe blackberries and freshly grated nutmeg that linger on the palate with the wine's long and elegant finish.
Kamen Writer's Block Blend 2017 – $67
Winemaker's Notes: Super fragrant, pure, defined, and powerful. Aromas of ripe blackberries, black raspberries, wild plums, strawberries & cream, and freshly cut hay wind through the glass. Hints of black pepper, roasted almonds, nutmeg, dried desert brush, and minerality add complexity to this luscious wine. Intensely flavored, youthfully exuberant, and seriously layered. Drink now and over the next 8-10 years.
Dutton-Goldfield Cherry Ridge Vineyard Syrah Dutton Ranch 2015 – $49
Winemaker's Notes: The reduced crop in 2015 yielded extremely concentrated, rich wines, which is foretold by the enticing vivid ruby color of the wine in the glass. The initial aromas of cedar, leather, and thyme are joined by boysenberry and cherry after time in the glass. White pepper spice plays its familiar supporting role around the edges of the fruit. In the mouth, gorgeous dark plum compote and black cherry pie flavors carry cinnamon and nutmeg notes on plush but assertive tannins. A lively finish of black raspberry and sandalwood cap off the experience.
Louis M. Martini Cabernet Sauvignon 2017 – $45
Winemaker's Notes: The 2017 Napa Valley Cabernet Sauvignon is a densely layered wine showcasing plush notes of cherry cobbler and wild blackberries backed by hints of cedar and fresh herbs. Full-bodied and elegant, this Cabernet has a polished mouthfeel and an exceptionally long finish.
FEL Pinot Noir 2018 – $38
Winemaker's Note: The aromatics are dominated by dark flavors of Earl Grey tea, cassis, black licorice, and ganache. Hints of Spanish Cedar and cloves add further spice, while black cherry, the signature fruit of Anderson Valley Pinot Noir, provides the backbone. In the mouth, layers of spice and fruit continue with flavors of blood orange, pomegranate, persimmon, and more black cherry mingle with notes of black tea, dark chocolate, and anis. The bright acid and silky tannins give the wine a fresh vibrancy.
Rombauer Vineyards Zinfandel 2018 – $35
Winemaker's Notes: This classic California Zinfandel is purple-ruby, with a bright crimson hue. On the nose, concentrated aromas of ripe blackberry and boysenberry meld with black tea, vanilla, and spice. Lush flavors of fig, blackberry jam, licorice, and vanilla flood the palate, followed by touches of dark chocolate and white pepper in the background. Subtle and round tannins and great length make for a fresh and enticing finish.
Siduri Russian River Valley Pinot Noir 2018 – $40
Winemaker's Notes: The key to this Russian River Valley Pinot Noir is the diversity of its sources. This sounds odd, given that the wine comes entirely from within the Russian River Valley AVA, but this region is large and possesses a myriad of soils, exposures, and unique terroirs that together produce a superb representation of the whole of the Russian River Valley. This 2018 offering showcases this area
in all its complexity while also making for a wine that is eminently drinkable upon release.
Hartford Wines Hartford Vineyard Old Vine Zinfandel 2018 – $40
Winemaker's Notes: The 2018 Hartford Russian River Valley Zinfandel is showing aromas of ripe plum, blackberry, black cherry which are highlighted with hints of white pepper and allspice. Blueberry, red raspberry, nutmeg and mocha flavors lead into a long, bright finish with supple tannins.
Beringer Knights Valley Cabernet Sauvignon 2017 – $36
Winemaker's Notes: This Cabernet is set each vintage as a Bordeaux blend, with soft and silky tannins and a plush, full mouth-feel setting it up for immediate enjoyment, although it's built to age and develop further complexity. Aromas of dried herbs, cedar, clove, and lavender join flavors of dark red fruit led by figs, black cherry, currants, boysenberry, huckleberry, raspberry, and evident oak spice are joined with more traditional Knights Valley tones of black olive, wild sage, and mocha chocolate. Fine acidity and balance with an elegant structure leading to a lingering, memorable finish.
Beaulieu Vineyard Tapestry Reserve Red Blend 2016 – $65
Winemaker's Notes: The 2016 Tapestry is a powerful expression of the dream vintage, showing the true artistry of blending five Bordeaux-heritage grape varieties grown within the Napa Valley, which together contribute multi-layered flavors and complexity. The Cabernet Sauvignon imparts a generous core of brambly blackberry, cassis, and macerated blueberry, while the Merlot brings a vibrant, riper dark cherry fruit character. The Merlot also softens the tannins and adds plush rich texture on the mouth pleasing palate. Malbec contributed dark plum and briary blackberry notes, while the Cabernet Franc and Petit Verdot completed the blend with delicate floral nuances of violet and wild sage. Well-integrated warm baking spice notes of cinnamon and clove also pique the senses incorporated from having been aged in new French oak barrels – which heighten the overall aromatic expression and linger on the finish. The tannins provide intensity, structure, and depth, ensuring this vintage will outlast many others with significant age-worthiness. This is a wine that is the perfect bridge between old and new world – showing the restraint, elegance, and sophistication of Napa Valley.
Tenuta di Arceno Chianti Classico Riserva 2017 – $27
Winemaker's Notes: Legendary small yields for the 2017 vintage produced intense, concentrated, and powerful wines with vibrant acidity, despite such a warm year. The aromas are dominated by ripe raspberry fruit and candied apples, followed by floral notes and nutmeg. The powerful nose gives way to an elegant balance of expressive fruit. The palate follows with tart cherry pie, red licorice, and sweet tobacco. A long finish shows hints of cedar and cypress. It will be extraordinary to experience this wine's evolution in the cellar and it is expected to age gracefully.
Château de Poncié Le Pré Roi Fleurie 2016 – $26
Winemaker's Notes: Situated on the knoll of Poncié and the hill of Montgenas, terroir on slopes of crystalline rock, at the same time dry and demanding, combines the conditions needed for rediscovering the historic qualities that made Fleurie's reputation. Gamay, black varietal with white juice. Bright brilliant color, reflecting garnet and violet nuances. Bouquet, fine and elegant with notes of cherry and blueberry. Palate, extremely expressive, with a freshness highlighting the balance between structure and aromatic richness.
J. Rochioli Estate Grown Pinot Noir 2018 – $64
Winemaker's Notes: This Estate is a precise blend of many different single vineyard sites. Forty percent Sweetwater, thirty-nine percent Little Hill, twelve percent Big Hill, six percent West Block, and three percent East Block. This full-bodied wine is complex and rich with the typical Rochioli character and the Classic Russian River Valley charm. Aged in French oak for 15 months, the wine displays a full body and silky texture finish, with a balanced structure. 2926 cases were produced.
Reynoso Family Vineyards Red Blend 2017 – $29
Winemaker's Note: The initial aromatics are dense and vibrant showing blackberry, boysenberry, graphite, and cassis. Notes of cedar box and black raspberry are punctuated by chocolate-covered strawberry and a finish ripe dragon fruit on the finish.
Cuvainson Estate Grown Pinot Noir 2017 – $42
Winemaker's Notes: Rose petals, hawthorn, wild strawberry, and plum mingle with hints of cola, black tea, and licorice. On the palate, dark fruits of blackberry and black cherry take the lead, with lovely jam notes, a notion of sassafras, and a long, supple, velvety finish.
Landmark Vineyards Rayhill Vineyard Pinot Noir 2017 – $56
Winemaker's Notes: Medium ruby with aromas of black cherry and cola, strawberry compote, fragrant violets, and cinnamon. The palate is medium to full-bodied and displays rich strawberry, Bing cherry, and ripe summer raspberries with a long savory finish of earl grey tea, cedar and brown mushrooms. The bright acidity, ripe fruit, and savory finish make for an extremely rich, complex, and muscular Pinot Noir.
Hickinbotham Brooks Road Shiraz 2017 – $83
Winemaker's Notes: 2017 was a cooler year in McLaren Vale. The carryover from the 2016 rains into a perfect spring and then a cooler ripening season led to good fruit character for Shiraz and Grenache expressing in an elegant and lively style. The 2017 Shiraz has an elegant and balanced form, with round blackberry and black pepper notes on a lithe and supple frame.
Justin Cabernet Sauvignon 2016 – $27
Winemaker's Notes: Dry, moderate plus bodied, with ripe blackcurrant, black cherry, and a touch of red fruit brightness on the entry. Balanced oak, vanilla spice and brioche notes mixed with classic savory cabernet varietal cues mingle on the mid-palate. The finish is moderately long and fresh with sustained rounded fruit and lingering baking spice balanced nicely by firm, smooth tannins. This is a perfect go-to red that's great with a variety of pairings from pasta Bolognese to Wagyu burgers, or try it with a variety of freshly baked wood-fired pizzas. Its versatility is amazing.
Domaine Anderson Pinot Noir 2017 – $39
Winemaker's Notes: Color is a beautiful dark translucent garnet red. Bramble, blackberry, and rose petal aromas are complemented with flavors of black cherry and currant. A firm structure with graceful tannins provides the frame for this well-built wine. Umami and salt hints balance the fresh tartness feel of the wine, lingering long on the palate.
Root & Rubble Pinot Noir 2018 – $39
Winemaker's Notes: The 2018 Root & Rubble Pinot Noir is sourced from the Barbieri Vineyard in Sonoma County's Russian River Valley. Typically used for blending, clone 828 was selected for its thicker skins and strong tannin presence, allowing the wine to stand on its own without leaning on oak for support as this wine is 100% fermented and aged in concrete. The result is a soft and elegant, red-fruited Pinot Noir with hints of candied rose, white pepper, and a subtle earthiness. The palate offers intense raspberry and spice, finishing with a trace of silky tannins.
1849 Wine Company Triumph 2017 – $44
Winemaker's Notes: Fruit-forward on the palate – you'll taste raspberry and blackberry jam at the front, dark red fruits like plum and cherry through the mid-palate, and hints of chocolate long through the finish. This wine is harmonious, fleshy with excellent depth and complexity | Finish: The finish of the Sonoma County Red Blend is long with a round, supple & lush mouthfeel. This wine has backbone, great body, and is robust, complex, and velvety.
1849 Wine Company Anonymous 2015 – $30
Winemaker's Notes: On the front, this is a fruit-forward wine. As the wine moves to the mid-palate the flavors of black cherry, cassis and ripe blackberry are distinctly present creating a pleasantly complex combination of ripe fresh fruits with just a faint hint of barrel oak. The sip finishes with a mild lingering but refreshing sweetness. The finish of the Napa Valley Red Blend is long with a round, supple & lush mouthfeel. The finish is lively & hearty with a rich, complex, and velvety finish.
Duck Hunter Pinot Noir 2019 – $27
Winemaker's Notes: Aromatics of ripe cherry, dark roasted nuts, and hints of oak/tobacco. Smooth powdery tannins, strawberry/cranberry flavors mingle with fresh herb accents. A lingering savory finish.
Sosie Wines Stagecoach Vineyard Block K5 Cabernet Franc 2015 – $80
Winemaker's Notes: This wine leaps out of the glass with aromas of dried herbs, jalapenos, peppercorn, and graphite. But that's not what you taste. Instead, your tongue registers black cherries, plums, dates, and cocoa powder. The body is medium to full with luxurious if dusty, tannins, and, as with all Sosie wines, well-integrated oak. The wine finishes with anise and dried fruit. For maximum effect, decant two hours before serving. Then stand back.
Sojourn Rodgers Creek Vineyard Pinot Noir 2018 – $48
Winemaker's Notes: At first sip, the wine really speaks to Pinot noir enthusiasts with its compelling and complex aromas. Expressive red fruit and notes of earth and mushroom shine through with intensity, thanks to the combination of unique soils and dominance of the Pommard clone. This 2018 vintage wine, aided by 20% whole cluster fermentation, offers rich, silky tannins, smooth structure, and impeccable balance.
Penfolds Bin 389 Cabernet Shiraz 2011 – $58
Winemaker's Notes: In a couple of words, voluminous and powerful. A sensory stratification of layers of taste – separated via time-of-detection and
unraveling of flavors. At first, Christmas pudding with roasted nuts, then rare
lamb and black olives, then sarsaparilla spice. Tannins awashed, oak absorbed, fruit awakened.
Chateau Montelena Zinfandel 2015 – $37
Winemaker's Notes: The energetic nature of the palate perfectly reflects the complexity of the growing season as bright acid contrasts black pepper, which yields plenty of ripe raspberries and cherry candy. This, in turn, transitions to fresh mint and abundant spicy cloves.
Gary Farrell Russian River Selection Pinot Noir 2017 – $45
Winemaker's Notes: This elegant Pinot Noir opens with alluring aromas of Bing cherry, pomegranate, boysenberry syrup and preserved raspberries. Flavors of Cremini mushrooms and cherry cola with hints of white pepper and clove unfold on the palate. The supple tannins develop into a soft, silky finish complimented with abundant acidity on the finish.
Bricoleur Pinot Noir 2017 – $45
Winemaker's Notes: This vintage is made from 100% estate-grown Pinot Noir
that is sustainably farmed in the Russian River Valley Appellation. Medium ruby in color. Aromas of cranberry, deep raspberry and Santa Rosa plum are woven with top-notes of anise and coastal redwood spice. The palate is perfectly balanced with flavors of cherry and peach pith, broad tannins, and textures of stone fruit flesh, complimenting the bright acidity that leads into a long, fresh finish.
Navarro Vineyards Pinot Noir 2018 – $37
Winemaker's Notes: The French credit soil types for the primary difference between a Burgundian Grand cru—the top rating—and a lesser Première cru, causing many to consider soil as the sole element defining terroir. Fortunately for California, other environmental factors—like climate, the health of the vines, or the skill of the vineyardist and winemaker—have a much greater effect on wine quality than soil alone. Navarro produces over 40 vineyard lots of Pinot Noir each harvest and we sold off over 5,000 gallons of bulk 2018 Pinot wine, leaving only our best lots to blend. After selecting the wine for our Deep End and Méthode à l'Ancienne bottlings, there were 17 partial vineyard lots—the source of some of the wine included in our most expensive bottlings—that provided first-class wine for this less expensive bottling. The blend of fruit from our hillside and valley floor vineyards reflects Anderson Valley's terroir in the crisp acidity and cherry-like flavors.
Patz & Hall Chenoweth Ranch Pinot Noir 2016 – $59
Winemaker's Notes: One of the juiciest and richest wines in the Patz & Hall single-vineyard lineup. Cedar shavings, cassis, and pomegranate juice vie with cinnamon-clove shadings as the powerful, heady aromas zoom from the glass. Fruits and spice cascade into layers of complexity.
Cliff Lede Stags Leap District Cabernet Sauvignon 2017 – $75
Winemaker's Notes: The 2017 Stags Leap Cabernet is darkly ruby/purple-colored and possesses vibrant aromas of violets, lavender, blackberry, huckleberry, black licorice, and warm chocolate covered cherries. Juicy, penetrating, and conveying terrific depth, this gorgeously flavored wine possesses layers of blood orange, cardamom, cocoa powder, and slate. The long opulent finish continues on with notes of minerals, loam, and cassis, whilst the supple tannins go on supporting the well-framed structure.
Joseph Phelps Cabernet Sauvignon 2017 – $80
Winemaker's Notes: The 2017 Cabernet Sauvignon has expressive blueberry, boysenberry, and baking spice aromatics. A fresh and inviting wine with unfolding layers of juicy raspberry and red cherry, nutmeg, cedar and graphite with a medium-full body, seamlessly integrated tannins, and a lengthy finish.
Knights Bridge KB Red Blend 2016 – $50
Winemaker's Notes: The KB Estate blend is an alluring mix of wild black and red fruit aromas surrounded by warm cinnamon and clove. The sweet floral and savory herbal notes are reminiscent of walking through a forest in springtime. It is the perfect wine for those in search of a deep, satisfying red that still has lots of personality. Barrel aging for a full 24 months helps achieve an ideal harmony between all components: Petit Verdot, Merlot, and Cabernet Sauvignon. The soft tannins make this wine approachable now and the perfect match with bold foods.
Stuhlmuller Vineyards Cooper Block Starr Ridge Vineyard Pinot Noir 2017 – $62
Winemaker's Notes: This silky and sophisticated Pinot Noir displays exotic aromas of savory spice, forest floor, rose petals, truffles, and wild strawberry. On the palate, hints of moist earth and dried herbs add nuance and intrigue to the red berry flavors, with lovely natural acidity bringing a vibrant freshness to the long, thought-provoking finish. To enhance its natural complexity and rustic charm, this wine was fermented entirely as whole clusters. Punch downs were done infrequently, and gently by hand. A basket press was used, and the free-run wine was drained into a combination of one- and two-year-old French oak barrels and puncheons, and aged for 15 months.
Alma Rosa Donnachadh Syrah 2017 – $68
Winemaker's Notes: The 2017 Syrah is an eye-catching, deep ruby red with elegant notes of violets and red fruits. Showing the intense structure of Sta. Rita Hills Syrah, the 2017 Donnachadh Syrah opens to reveal a panoply of savory and black-fruited aromas and flavors. Wild aromas of bay laurel, green peppercorn, and espresso roast are supported by black fruits and plum nuances. The wine finishes with velvety, smooth tannins, and will pair perfectly with roast lamb, duck, and cheese.
The Paring Syrah 2017 – $25
Winemaker's Notes: Classic Syrah aromas of violets, blackberries, and cracked black pepper. Perfect balance between dark fruit sweetness and savory earthiness. Plush and soft then structured and powerful, but refined enough to enjoy today. All that makes Syrah such a legendary grape.
Ernest Vineyards Edaphos Grenache 2018 – $38
Winemaker's Notes: Light, bright burgundy color packs aromas of dried cherries, pomegranate seeds, and dusty red roses. A vibrant palate with charming fruit, well -balanced tannins, mélange of dried and fresh red fruits, refreshing acidity and pronounced earthiness. Partial carbonic maceration on the stems and without sulfur. The 2018 spent nearly a month on the skins and was lightly pressed in a basket press. Most of the wine was aged in concrete Amphora for a long malolactic fermentation with a small amount going into neutral puncheon. Aged 10 months.
Mark Herold Uproar Cabernet Sauvignon 2016 – $75
Winemaker's Notes: The 2016 Uproar is an explosion of aromatics! Ripe blackberry, boysenberry, pencil lead, dark chocolate, and crème de cassis. Subtle hints of freshly milled suede, black cardamom, and dried wildflowers follow. The palate is filled with full-throttle berry flavors and fine-tuned tannins leading to a finish that keeps on giving. Opulent, savory, and seamless this wine is an amazing expression of Napa Valley Cabernet Sauvignon. Crafted to enjoy now or cellar over the next 15 years.
Bella Union Napa Valley Cabernet Sauvignon 2017 – $80
Winemaker's Notes: The 2017 Bella Union is filled with luscious aromas of cherry cola, anise, and baking spices. Tension is exhibited on the palate as this wine is both fruit-forward and restrained. Black cherry, blueberry, and other briary fruit flavors guide the wine's bright midpalate, finishing with hints of cocoa and resolved tannins.
B.R. Cohn Pinot Noir 2017 – $48
Winemaker's Notes: A good balance of aromas of tobacco, raspberry, and black plum makes it easy to sip and enjoy this delicious Pinot Noir. On the nose, layers of blueberry, blackberry, and cherry with a sense of exotic spice and toast. Fine tannins and balanced acidity drive a long finish.
Foxen Williamson-Doré Vineyard Syrah 2016 – $48
Wine Advocate: Medium to deep ruby-purple, the 2016 Syrah Williamson-Doré Vineyard has a dense nose of wild blackberries, blueberries, boysenberry, black cherries, olive, charcuterie, bitter chocolate, and a coffee hint. Medium to full-bodied, it packs in the dark fruits in the mouth with savory accents to frame, firm, chewy tannins, and good freshness on the finish.
Acumen Mountainside Red 2018 – $45
Winemaker's Notes: This full-bodied wine starts with fragrant aromas of ripe blackberries, potpourri, freshly turned earth, and Chambord. On the palate, we find mouth-coating flavors of blueberries, Santa Rosa plums, and baking spices with a pleasant grip of ripe tannins coupled with notes of toffee, rhubarb compote, fresh sage and cigar box on the long and pleasant finish.
Paraduxx Proprietary Red 2017 – $39
Winemaker's Notes: Rich, luxurious and complex, this wine begins with alluring aromas of ripe cherry, red currant, cranberry and blueberry, along with sophisticated notes of sandalwood, clove, anise and black tea. On the palate, smooth, silky tannins underscore the lush black cherry and currant flavors, with hints of chocolate, spice and cracked pepper adding depth and nuance to the long, flowing finish.
Turnbull Bonne Vivante Blend 2016 – $75
Winemaker's Notes: For any summer barbeque or relaxed evening on the deck, our 2016 Bonne Vivante (and favorite summer red) is here and ready for you to enjoy. Syrah, Malbec, and Lagrein come together in an unprecedented combination for this annual winemaker's blend, making our 2016 Bonne Vivante unlike any other wine in our portfolio – or any previous vintage of Bonne Vivante, for that matter.
Walla Walla Vintners Cabernet Sauvignon 2016 – $35
Winemaker's Notes: Plum, blackberry and cassis waft out of the glass with notes of mint, cocoa, espresso and vanilla. Grippy tannins bring more red fruit, raspberry and cherry to a palate laced with hints of freshly cut hay, rose petal and licorice. Deftly balanced with an eternal finish recalling black fruit, cedar and cinnamon.
Hamel Family Isthmus 2016 – $85
Winemaker's Notes: Dark ruby garnet in hue, this wine shows a bouquet of sweet dark cherry, plum and kirsch over complex notes of soy, vanilla and spice. The fruit evolves to sweet mulled dark red fruits and blackberry preserve on the palate, framed by concentrated, sweet tannins and integrated oak. This wine is the most structured and persistent Isthmus we have made to date. It will provide great drinking pleasure in the near term and continue to develop gracefully over the next ten years.
Gamble Family Paramount Red 2015 – $90
Winemaker's Notes: Inviting aromas of fig, wild blueberry, black cherry, licorice, and sweet pipe tobacco. A beautifully medium-full bodied wine, finely balanced between juicy fruit and savory baking spice notes. Plum, ripe cherry, soft strawberries, and peppery redcurrants are complemented with toasted walnuts, cinnamon, and clove on the palate. Moderate alcohol, firm acidity, and velvety tannins help to frame a delicious flavor-packed finish.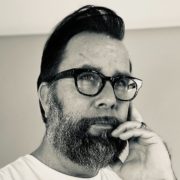 Kalle Bergman
Kalle Bergman is a food writer and media entrepreneur who is the founder of Honest Cooking and PAIR Magazine. As a food writer, his writing has been regularly featured in publications like Gourmet, Los Angeles Times, Huffington Post and Serious Eats. He is obsessed with simple food, more often than not from his native Scandinavia.