Acclaimed by New York Times as a spectacular representation of farm-fresh ingredients and "stunning photography" by Conor Harrigan, Loaves and Fish Farm Series Cookbooks has mastered the mouthwatering flavors with a monthly cookbook series. Treat yourself to one of the many incredible recipes in the book – Pumpkin Pie with Brown Sugar Meringue!
Author Sybille van Kempen spearheads the monthly farm series cookbook. Renowned for her role at Loaves and Fishes food store in Sagaponack, the Bridgehampton Inn and Restaurant, and the Loaves and Fishes Cookshop in Bridgehampton. For over 40 years, she's served the Hamptons community by delivering smiles through her indulgent food and her passion for farm-to-table service.
Her new farm-to-table cookbooks titled the Loaves and Fishes Farm Series highlights local farm families on Long Island, their finest produce and the freshest ingredients. Her goal is to celebrate local farmers and encourage families to unite around the table at home with mouthwatering dishes made with love.
In the Loaves and Fishes Farm Series, you glimpse behind the scenes farm life and the harvests each farm produces. The Halsey Farm and Nursery entices us with its products for September. In contrast, in October, apples, and pumpkins roll in from The Milk Pail & Halsey Orchard. When November comes around, local farm Mecox Bay Dairy delivers exceptional ingredients to make your Thanksgiving feast standout.
It's hard to decide which single recipe to recreate from the cookbook as all the options sound intriguing. For example, the cookbook features the Duck Pear Stew, Apple Cider doughnuts, Country Sausage Gravy & Cajun Fried Turkey. It's a hard decision to make.
After long deliberation, I choose a classic. A meal everyone would love to eat, especially when the season changes and every step you take echoes with crunches of fallen leaves. This recipe is also known as the classic Autumn scent. When you bake it, the air becomes aromatic and robust, as if you'd stroll into a pie shop. Have you figured it out yet?
See Also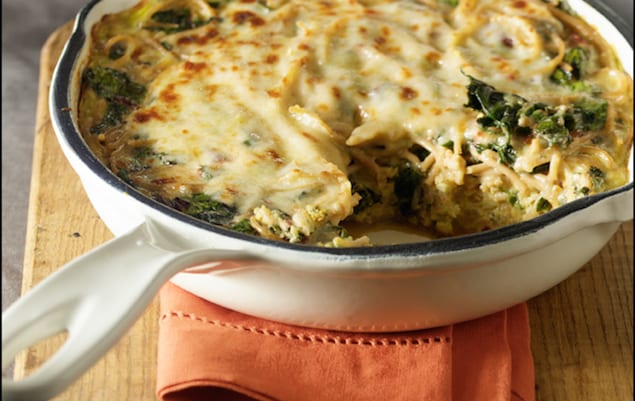 The classic, the crucial Thanksgiving closer. THE PUMPKIN PIE. Be prepared as you start to bake; every inhale will tease your senses. It'll cause you to drool as your stomach waits for a farm-to-table delight. Before you get started, notes from Licia Kassim Householder, the series co-author:
"This pie is a staple on any Thanksgiving table, but the addition of the brown sugar meringue takes this classic to another level with an added touch of elegance and flavor. For the meringue, make sure to whip the whites to soft peaks before slowly adding the brown sugar, to make a stiff and shiny meringue."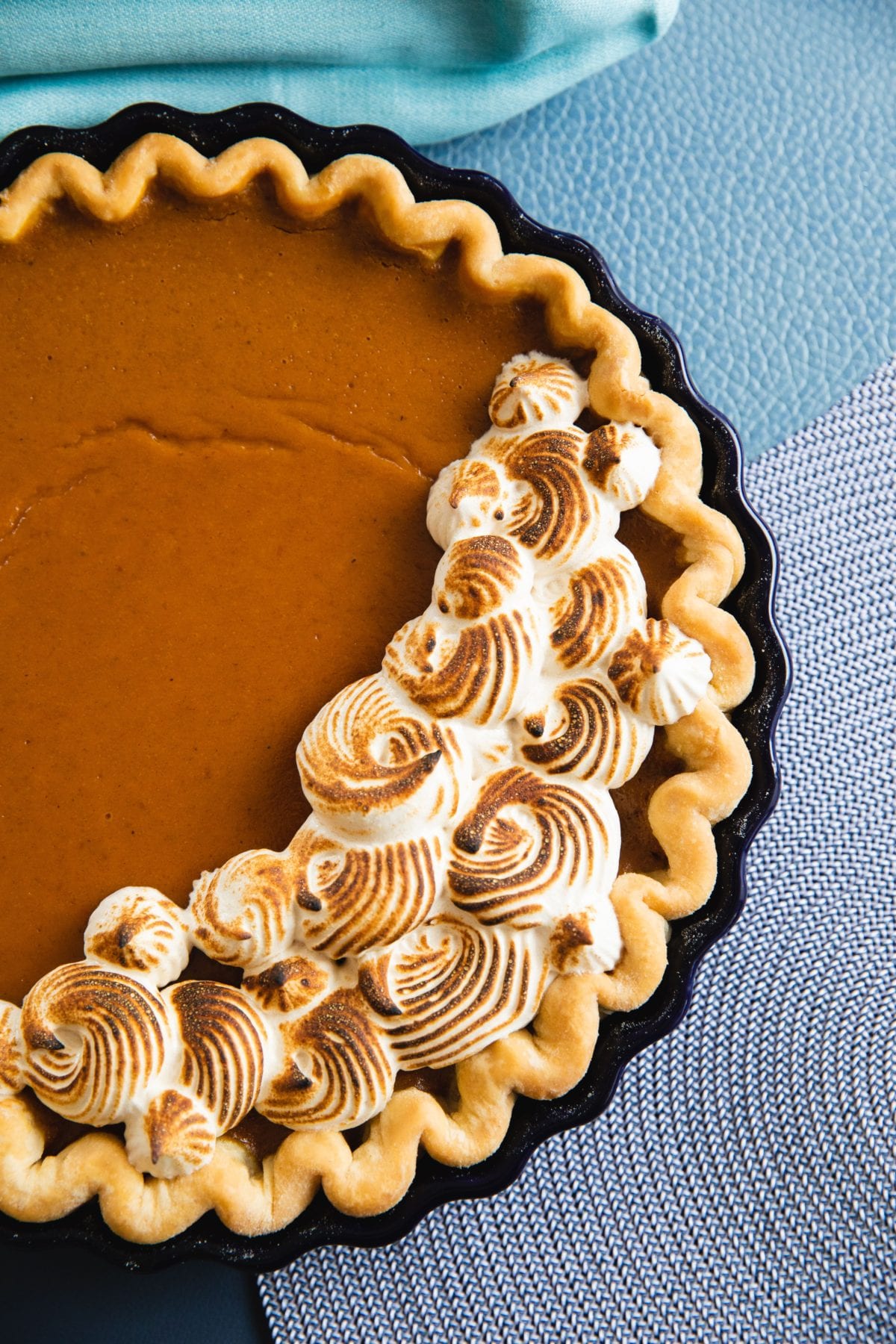 Print
Pumpkin Pie with Brown Sugar Meringue
From the Loaves & Fishes Farm Series Cookbook: Mecox Bay Dairy Makes one 9-inch pie
Author:

By Sybille van Kempen with Licia Kassim Householder
PÀTE BRISÉE
1 1/4 cups

all-purpose flour (plus more for kneading)

1/2 teaspoon

kosher salt

5 ounces

10 tablespoons cold salted butter, cubed

3

–

4

tablespoons ice water
PUMPKIN PIE FILLING
1 1/2 cups

pumpkin purée

1/2 cup

packed light brown sugar

1 1/2 teaspoons

ground cinnamon

1/2 teaspoon

ground ginger

1/4 teaspoon

ground nutmeg

1/4 teaspoon

kosher salt

3/4 cup

plus 1 tablespoon heavy cream

1/2 cup

whole milk

1

large egg

1

large egg yolk
BROWN SUGAR MERINGUE
3

large egg whites
Pinch kosher salt
Pinch cream of tartar

1/2 cup

plus 1 tablespoon light brown sugar
Instructions
PÀTE BRISÉE
In the bowl of an electric mixer fitted with the paddle attachment, mix together the flour and salt until combined. Add in cold butter and paddle until a pebbly mixture forms. Add in enough water to bring the dough together (this will change from day to day depending on the weather). Knead the dough by hand until smooth on a lightly floured surface; roll out dough to about 1/4 inch thickness to fit a 9-inch pie pan. Gently lower into dish, tuck the sides under, and crimp the edges with your fingers. Place into the freezer for 30 minutes while filling is prepared.
PUMPKIN PIE FILLING
Preheat the oven to 375 F degrees.
Whisk together all ingredients in a medium bowl until smooth. pour filling into prepared pie shell and bake for 1 hour, until set. Cool to room temperature and top with meringue.
BROWN SUGAR MERINGUE
In the bowl of a stand mixer fitted with the whisk attachment, whip the egg whites on medium-high speed until soft peaks form. Add salt and cream of tartar. Slowly beat in sugar until all is absorbed, then crank speed to highest setting. Whip until meringue is glossy and firm. Place into a piping bag fitted with a star tip and pipe meringue onto the top of the pie, or dollop with a spoon. Torch the meringue peaks with a blowtorch, or place under the broiler for 3-4 minutes.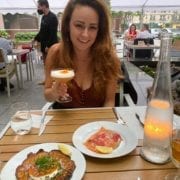 Izabela Jay
Izabela is passionate in the beauty and grace in the simple things in life. Graduating from John Jay College and two study aboards under her belt, she can't get enough out of life and traveling. After completing a Masters Program in Art Therapy, Izabela continues to have a passion for searching for the next food trend and trying the next unique next pairing for ingredients & flavors. She hopes you will join her on her journey to explore cultures and intensify the wanderlust that the palate hungers for.